The next time you buy a candle for a gift, or for your own home, make sure you purchase American made candles made with ingredients that you can trust. We found companies all across the United States that manufacture all types of candles. There is sure to be one (or several) on this list that catches your eye!
Don't see your favorite Made in USA candle company on the list? Leave us a note in the comments and we will be sure to add it the next time we update.
American Made Candles: The Source List
1803 Candles, hand-poured soy candles made inIllinois
1820co. amber jar candles and aromatherapy candles are made in Ohio
American Story Candle is veteran owned and makes scented jar candles
Apple Valley Natural Soap has a line of Special Edition Candles that are made with soy or beeswax. Take 15% off your Apple Valley Natural Soap order with discount code USALOVE. No expiration. One use per customer.
Aquiesse handcrafted luxury fragrant candles are made in California

Archipelago Botanicals soy jar candles, and votives made in California
Armadilla Wax Works offers pillar candles, votive candles, floating candles and more all made in Arizona
Aunt Sadie's premium scented wax candles are made in Vermont
B.witching Bath Co., handcrafted soy wax jar candles
Bedrock Tree Company manufactures scented soy candles with fir needle added, made in Rhode Island
Bee Hive Candles are made from 100% pure American beeswax, made in Washington
Belle Fleur candles are scented luxury
Big Dipper Wax Works candles are made in Washington from 100% bees wax. They are available in tapers, votives, tea lights, tins, poured, sculpted and outdoor use.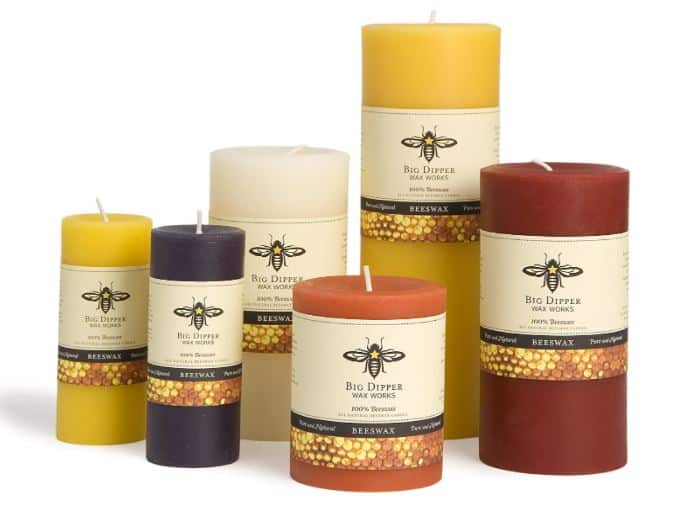 Binth candles are soy wax poured into decorative art glass tumblers
Bridgewater Candle Company natural soy blend candles, votives, and wax melts are American made
Brooklyn Candle Studio, soy jar candles, apothecary candles, made in New York
Calyan Wax Co. soy candles are made in Texas. Available in glass tumblers, black tumblers, amber jars, tins, and wax melts.
Candelles are soy wax blended candles made in Pennsylvania
Candle-lite Company votive and jar candles are made in Ohio
Capri Blue, luxury scented candles in colorful jars handmade from recycled glass
Christina Maser soy wax candles are made in Pennsylvania
Clover Gift Shop has a large selection of gift candles all of which are made in the USA.
Colonial Candle has been manufacturing candles in the USA for over 100 years and offers taper candles, votive candles, pillar candles, and more.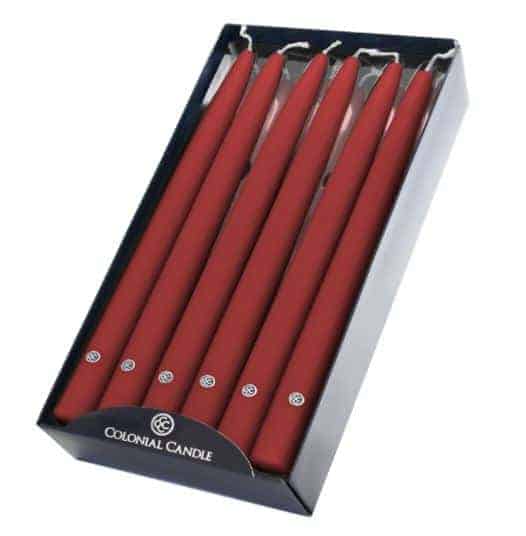 Crossroads scented wax candles are made in Ohio
David Oreck Candle Company soy and vegetable oil blend candles are created for odor elimination.
Frostbeard Studio book lovers candles have scents that book lovers will understand (and LOVE) like Book Store, Divination Classroom, Scottish Ridge, and more. Made in Minnesota.
Goose Creek jar candles burn clean with a clean fragrance
Graybill and Downs, luxury soy wax blend candles, made in USA
Greenleaf candles are fragrant and soy-based
Habersham Candle Company offers fragrant candles and flameless scented wax vessels, made in Georgia
Himalayan Candles, fragrant candles in decorative tins and jars, made in Georgia
Homesick state, city, country-themed and memory scented candles
Illume luxury soy candles are poured in the USA
Kobo Candles luxury soy candles are made in New York
Kringle fragrant jar candles are made in Massachusetts
Le Feu De L'eau luxury candles' exteriors are made when hot wax is formed underwater and interior is soy wax
Legend's Creek Farm EarthGifts Aromatherapy Candle Collection candles are made in Rhode Island.
Lollia by Margot Elena offers fragrant and perfumed candles
Lucky Thirteen Candle allows you to get into a better place mentally, physically, and spiritually. Once the mood is set and you're feeling relaxed, blow out your candle and use the wax as massage oil. This perfect blend of ingredients allows you to safely use this candle as massage oil in order to dive into self-care with mental clarity. Allow the massage oil to improve circulation and relieve muscle aches. The Positive Thoughts Candle combines three powerful essential oils including lavender and ylang-ylang, which have been known to reduce stress.
McCall's Candles scented jar candles are manufactured in Missouri
Milkhouse Candle Company is one of my all-time favorite American made candle companies because their candle scents don't smell fake, the candles burn a long time, and the scent lingers even after the candle is out. The fragrances are combined with beeswax and paraffin-free soy, made from soybeans grown in America's heartland. Cozy up to the scents of roasted chestnuts and pecans glazed with a maple coating and tossed with caramel drizzled popcorn when you burn Milkhouse's Caramel Corn candle.
One Fur All Pet House jar scented candles and wax melts contain odor neutralizers
Pure Integrity Soy Candles are made in New York with a 7 step pour process. They are non-toxic and burn clean & evenly.
Root Candles dinner candles, votive candles, tea candles and more made in USA for over 100 years

Simply Heaven richly scented candles, made in the USA
Skeem Design candle line includes beeswax cake candles, and soy-based candles with re-useable containers
SoDelta Candle Company soy candles are hand made in Mississippi and poured into locally made pottery or repurposed glass containers.
Swan Creek Candle Co soy wax melts, jar candles, and candles in pottery, made in Ohio
The Beeswax Co. makes hand-crafted 100% pure beeswax candles. These candles are special – they burn clean and for a long time. Additionally, they have a lovely faint sweet, honey scent to them. The company is located in Dripping Springs, Texas.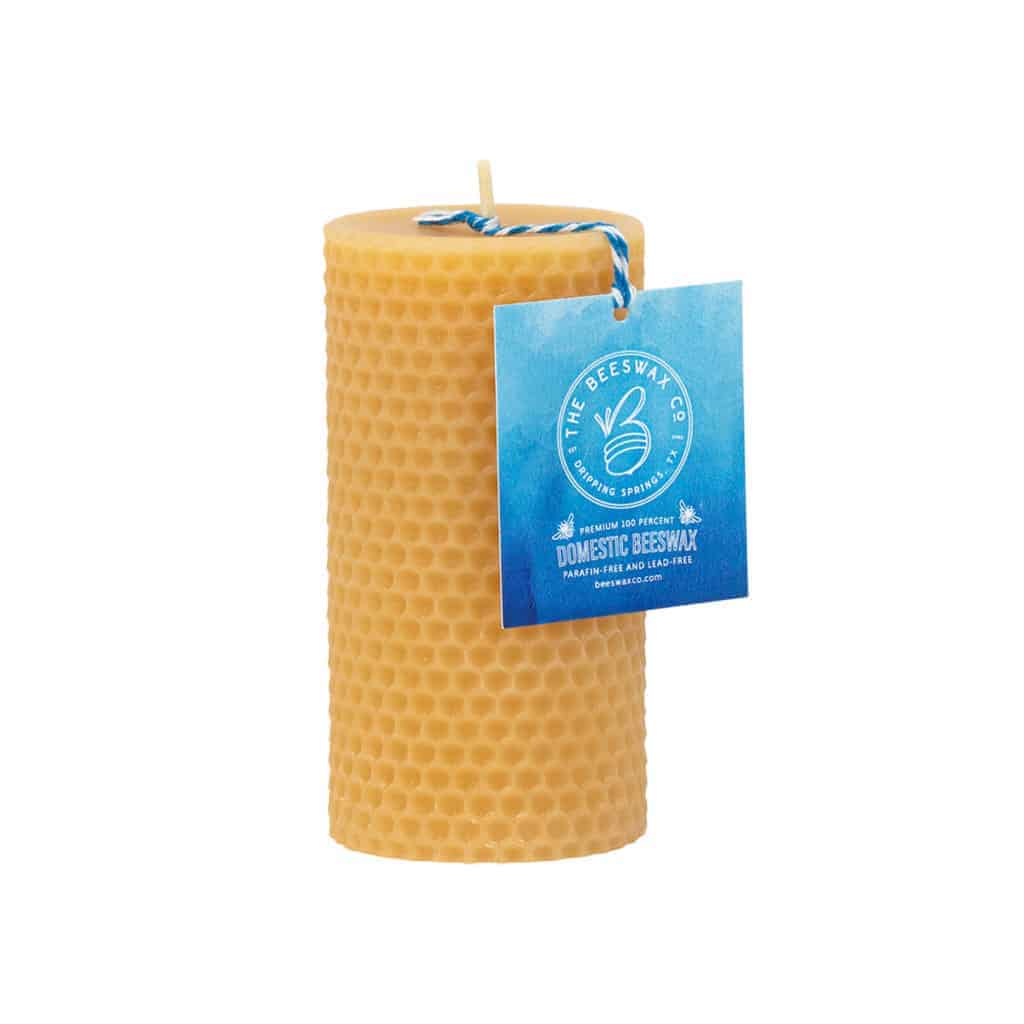 True North Candle Company hand poured soy candles are made in Michigan and come in tins and jars.
Unwined Candle Co. soy candles in reused wine bottles
Vance Family Soy Candles are non-GMO and made in Washington. American made soy candles are pretty easy to come by, but Vance Family Soy Candles have always been a USA Love List favorite. The scents rejuvenate because they're made with essential oils. These candles never smell fake and they burn cleaner because they are made with soybean wax. Unlike most mass-market candles, Vance Family Soy Candles uses non-GMO, biodegradable soy wax to make all of its candles. That means that they are plant based, sustainable, synthetic free candles, made with organic essential oils – no dyes, no petroleum products, and no phthalates. They burn with low smoke, from cotton or paper wicks, packaged in heavy recycled glass. All of the packaging and products used in these candles are American-made and they donate at least 10% of profits to charity. By the way, they smell like a dream.
Village Candle scented jar candles are made in Maine and have a scent for all seasons.
Voluspa luxury candles with exotic fragrances
Waxing Kara, soy (with a touch of beeswax) jar and tin candles, made in Maryland
Way Out Wax, aromatherapy candles, made in Vermont
Yankee Candle, scented jar candles, made in Massachusetts
Love this list? We know you will love these lists too!!