Mix up your face mask collection with holiday masks made in the USA! We found Halloween masks, Thanksgiving masks, Christmas masks, and more, all American made.
Holiday Masks Made in the USA
Don't miss our ultimate source lists for made in USA face masks, and American made masks for kids.
This list is a work in progress. Keep checking back to see what has been added! Did we miss a made in USA mask company you love that offers holiday masks? Let us know in the comments!
Fall Holiday Masks
Thanksgiving face masks, and more. We found fall holiday masks made in USA.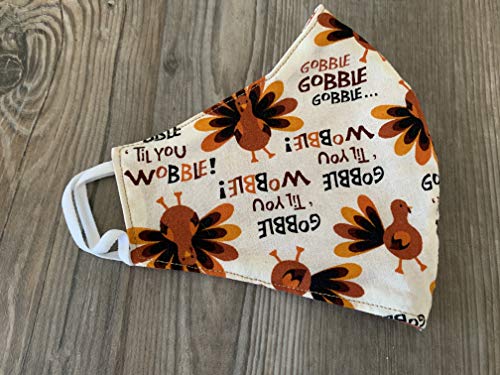 This Elm & Birch Thanksgiving mask is handmade and has no nose wire, but it is contoured at the nose. Available in sizes for the whole family.
Photo Credit: www.teeshirtpalace.com
The 3 ply Dabbing Turkey 100% cotton face mask is size is 7" w x 5" L. It runs slightly large and is available in 10 colors.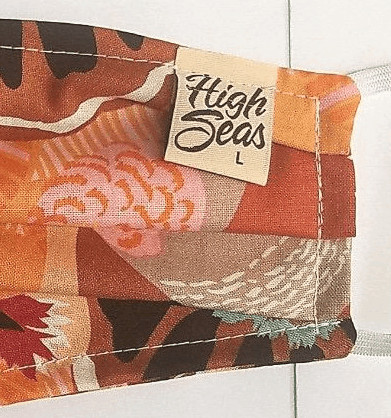 Photo Credit: highseastradingco.com
 The Fall Harvest Face Mask from High Seas Trading co. is made of 100% breathable high thread count combed cotton which is layered twice for double protection. It is washable, reusable, and happy:)
Winter Holiday Masks
Christmas masks, Hanukkah masks, New Years face masks, and more. We found winter holiday masks made in USA for everyone in the family.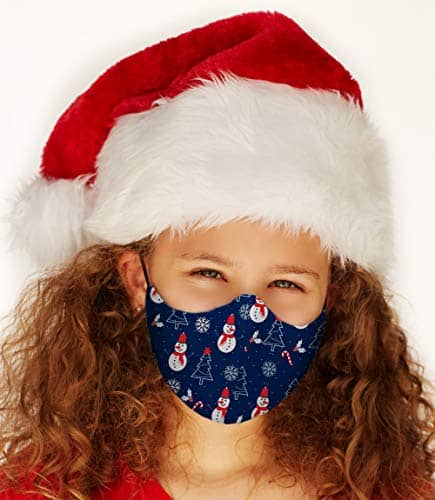 These masks are made in the USA by MXD Mask by Design. The inner layer is 100% cotton for comfort and breathability. The middle & outer layers are 95% Polyester and 5% Spandex. Colors don't fade with wash. Filter pocket and nose wire are included. Adult sizes available too.
The purchase of these Happy Holliday themed cat & dog face masks goes to a good cause. They are available via TheAnimalRescueSite and funds go to feeding shelter animals.
Mask By Design has many unique patterns of holiday masks. All masks are made in Los Angeles, California. One size fits most.
Love this list? We know you will love these lists too!