Cuffing Season Meaning Explained
Cuffing season is the term used to describe the period during autumn and winter months in which avid singletons find themselves seeking to be "cuffed" or "tied down" by a serious relationship. With the season approaching, be prepared with these American made cuffing season essentials.
Brooklyn Candle Studio Love Potion evokes sensuality with its exotic notes of jasmine blossoms, calming lavender, and bright mandarin. Made in Brooklyn, New York with 100% soy wax for an eco-friendly clean burn. We use lead-free cotton wicks and premium fragrance oils infused with essential oils. Our candles are vegan, cruelty-free, phthalate-free, and petroleum-free.
Cannabliss Organic Bliss Body Oil is made from the finest ingredients, supporting sustainable practices and having a positive impact on you and the world. The products are rich and luxurious and not diluted with water or harmful chemicals. We're huge fans, most especially of the Bliss Body Oil.  It goes on smooth, smells amazing and relaxes, all at the same time. 
Herb Essntls  makes high performing skincare products while utilizing the unique beneficial properties of cannabis. We love the enriching body lotion that incorporates calming and anti-inflammatory ingredients like Cannabis Sativa seed oil, organic aloe vera, organic shea butter, and organic chamomile. Made to leave your skin smooth and soft every time.
Formulated, manufactured and packaged in Los Angeles, California, Herb Essntls follows the strict prop. 65 policies that ban harmful chemicals and unhealthy preservatives such as parabens. All its products contain none of the psychoactive substance THC and are 100% legal.
Kari Gran Lip Whip in Radiant is divine. This product is really special. It has such a luxurious feel to it, so hydrating and smoothing. It's made of organic ingredients, including beeswax, camellia and castor seed oil, sunflower, olive, and peppermint oil. Their products are non-toxic, formulated with organic, wild harvested, and non-GMO ingredients.
Kush Queen Nourishing Bath Balm helps you relax to the fullest. It is handmade with a base of baking soda with 100% organic essential oil blends, lab tested C02 cannabis oil, and CBD isolate with no artificial dyes or preservatives. (The products sold on this site contain 0% THC.)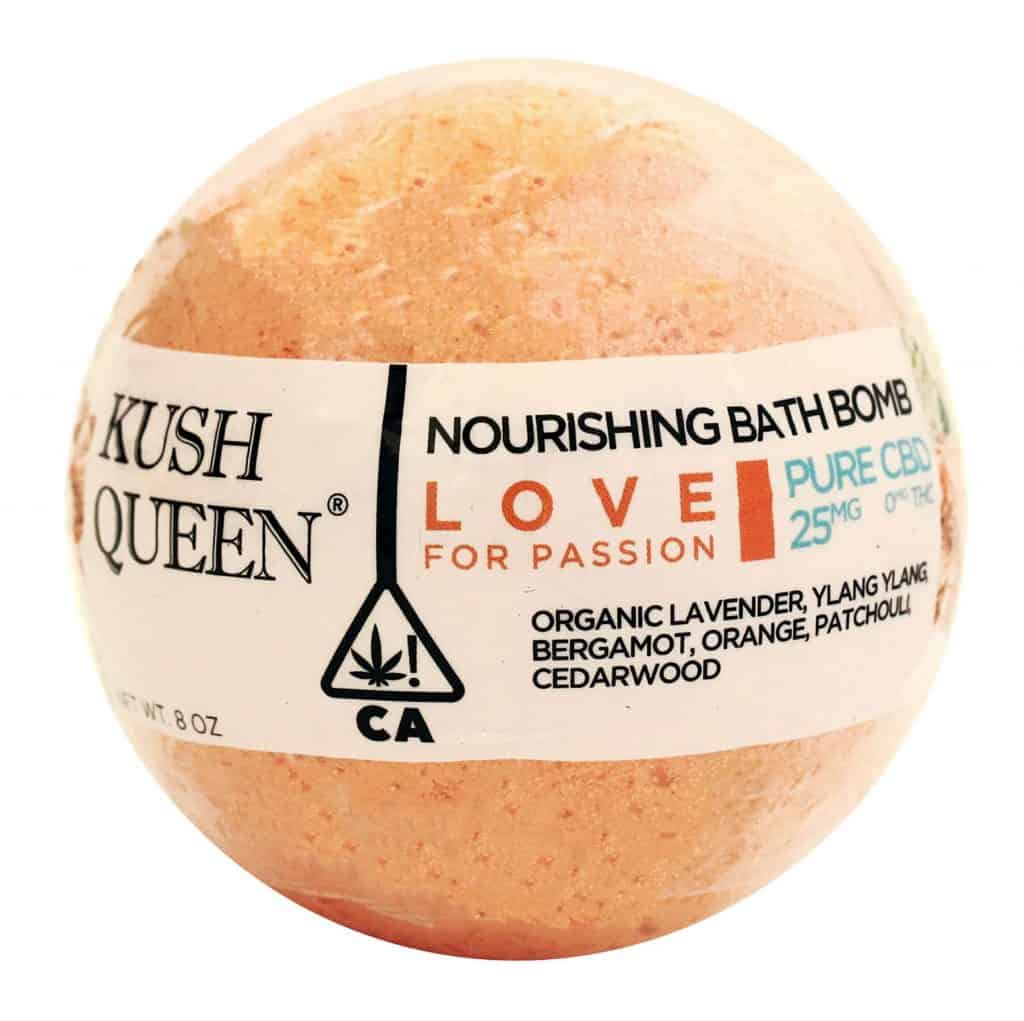 Only Hearts Recycled Lace Cheeky Bikini and Underwire Bra are sexy and eco-friendly all at the same time. Feel great in it and feel great about buying it. Created from lace that is made from regenerated threads and spun to yarn in a solar-powered mill, these pieces are a total feel-good indulgence. Strappy details accentuate your best assets with a classic all-figure flattering silhouette.
Uberlube Premium Lubricant is made from silicone and vitamin E, and not petrochemical by-products. It's made in the USA, vegan, and gluten-free.  This is by far the best lubricant on the market. Don't just take my word for it, try it yourself! Pro-tip, you can use it as hair gel and for chafing too. 
Vosges 9 Piece Exotic Truffle Collection is an exquisite chocolate experience; one bite is better than the next. The flavor combinations are the most unique I've seen or tried. The Olio d'Oliva, featuring first press extra virgin olive oil, white chocolate, green olives is divine. The nutty olive flavor hits your tongue and is instantly met with the sweetness of white chocolate and finished with a chewy saltiness of the green olives. Katrina Markoff, chocolatier extraordinaire and founder of Vosges Chocolates, is given the Europeans a run for their money. 
Disclosure: This post is a sponsored post which USA Love List is proud to share with you because, sponsored or not, we only share stuff we love.