Gorgeous and romantic makeup looks great for any date night.  Elevate your Valentine's Day makeup with these five sexy beauty tips.  We have chosen five of the best American made beauty products to be the focal point of your look.
Valentine's Day Makeup: Five Sexy Beauty Tips
Emphasize Your Eyes
Put a major emphasis on your eyelashes.  The eyes have it all.  Open them up with several coats of mascara.  Use the tip of your wand to flare out the outer corners of your lashes for a big impact.  Maybelline's Lash Sensational is soft and gorgeous. Luscious Lips
Keep your lips looking smooth and glossy.  A light coat of lipgloss, like Cate McNabb's long lasting glitter shimmer gloss, highlights your lips and gives them a pretty sheen without getting goopy. Don't forget to exfoliate (read How to Fixed Chapped Lips for tips)  your lips first, it will give you a plumper, smoother pout.Pretty Polished Fingernails
Keep the nail art all toned down and wear a simple manicure. Follow my easy 4 step manicure directions.  Use a pale pink or another neutral shade with a shiny top coat.  It's understated, sleek and very pulled together.  O.P.I is a favorite American made nail polish brand of mine.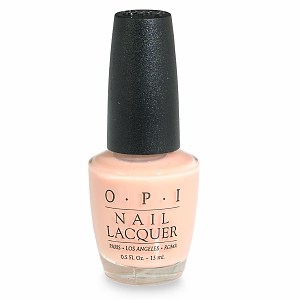 Bombshell Facial Flush
Add a pop of color to warm your face up by adding some blush. I suggest a shade from Cate McNabb Cosmetics. You won't need much, just an upward sweep from the apple to the temple to get the effortless, bomb shell flush.  Apply after you even your skin tone out with a dewy foundation, like CC Cream by Supergoop!. (Enhance your natural glow first, try this.)
Spritz Fragrance
Seductive scent is an attraction without even being seen, Michael Kors scent leaves a mark.
A light hand enhances the features you already have without piling on the makeup, giving you the polish of your favorite cosmetics.  Magazine polls show that is what our male counterparts find the sexiest.
All of these beauty products will help you create a "naturally sexy" look of beauty.  Each item is made in the USA, and belong in my personal repertoire.
Enjoy your look of love.