With so many Italian immigrants in the States, it's no surprise that artisanal, American made, Italian inspired provisions have been popping up all over the country in the last few years.
Covering this topic is close to my heart. My grandmother was born in Parma, Italy. The name of the city might sound familiar, as it's the beginning of the word Parmigiano, or known in English as parmesan. Parma is in the Emilia-Romagna region of Italy, known as La Grassa. They call it that because one eats well there. The region is known for its parmesan cheese, cured meats, like prosciutto, speck, and guanciale, as well as tortellini and other local specialties. I'm a self-proclaimed Italophile, so I had to create a list that does justice to American made, Italian inspired provisions. See this list of exceptional provisions anyone who loves Italy will enjoy.
Italian Inspired Provisions We Love
Katrina Markoff, chocolatier extraordinaire and founder of Vosges Chocolates, gives new meaning to American made chocolate. Vosges Collezione Italiana 16-piece Truffle Collection is an exquisite chocolate experience; one bite is better than the next. The flavor combinations are the most unique I've seen. She uses everyday Italian ingredients, like Sicilian sea salt, taleggio cheese, and 12-year aged balsamic to make the truffles in this collection. The Olio d'Oliva, featuring first press extra virgin olive oil, white chocolate, green olives is divine. The nutty olive flavor hits your tongue and is instantly met with the sweetness of white chocolate and finished with a chewy saltiness of the green olives. Vosges makes all of its chocolates in Chicago, Illinois.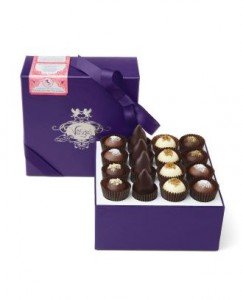 Southern Italy is known for its lemon liquor, also known as Limoncello. With 80% of American grown lemons coming from Ventura County in California, Ventura Limoncello founders, James Carling, and Manuela Zaretti-Carling started using Manuela's grandmother's recipe in 2007 to make American made Limoncello. They source the citrus directly from California, growing and hand peeling the fruits themselves. Refreshing, tart, and sweet, this California made Limoncello is worth it.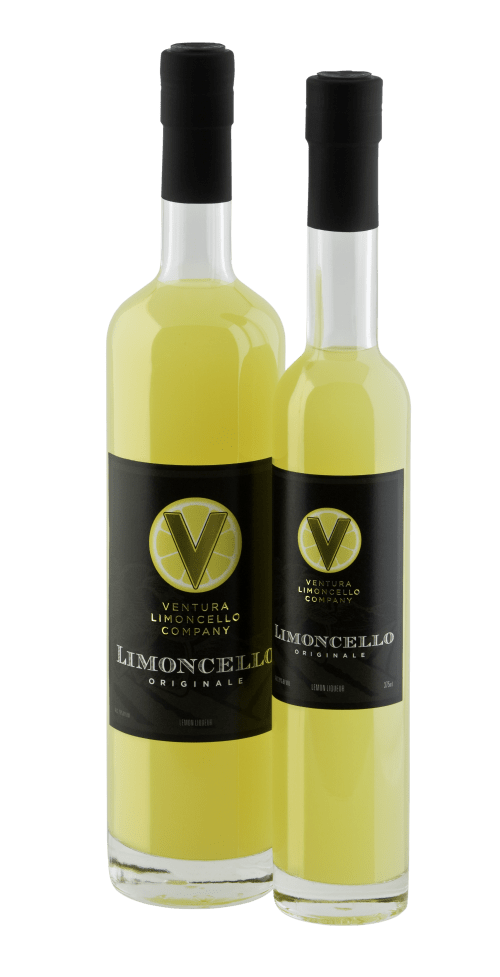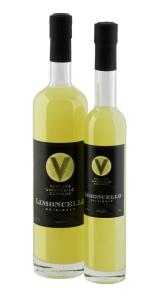 There are a number of 'salumifici', or meat factories, dotted across the country that are making artisan and small-batch products. The Iowans are even in on it. La Quercia Prosciutto Americano is made from pork coming from both Heritage Acres and Niman Ranch in California. It has a stronger, less delicate flavor than some of the prosciutto I've had from Parma, making it perfect to pair with a light, bubbly wine or to eat all on its own. Similarly, I very much appreciate that the company marks the products as American prosciutto, for a number of reasons.
Jacobsen Salt Company Italian Trio is perfect for someone who loves to play in the kitchen. Jacobsen Salt starts with hand-gathered water from Oregon's Netarts Bay. The salt is slowly evaporated until it forms light, crisp salt crystals, imparting a delicate mineral flavor. The salt is then infused with fragrant garlic, rosemary, and basil. I love using them to season steaks or on top of roasted vegetables.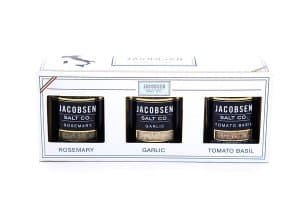 You don't need a spoon for this, you're going to want to shovel the entire jar in your mouth. Okay, that might sound obscene, but Sauce n' Love Pink Pesto is obscenely delicious. Made with ingredients you know, and can pronounce, including tomatoes, basil, cream, onion, extra virgin olive oil, sunflower oil, Parmesan cheese, garlic, pine nuts, Pecorino cheese, salt, and black pepper. The sauce is made in Lynn, Massachusetts.
'Salame di Cioccolato' is a dessert made from dark chocolate, broken cookies, butter, and eggs. It's eaten at Christmas time in Italy. I've also heard that it's popular during the summer months because making it doesn't require the oven, so you won't heat your house unnecessarily during the hot weather. A chocolate company in Nashville, Tennessee, Olive and Sinclair, put their own twist on it by making it with toasted marshmallow, 75% cacao dark chocolate, and homemade graham for a S'mores Chocolate Chocuterie.
The Italians and Greeks aren't the only ones with amazing olive oil. California boasts a great climate for olive growing and California Olive Ranch uses California grown olives to makes its own olive oil. Nutty, buttery, and fragrant, California Olive Ranch Extra Virgin Olive Oil cold presses their award-winning 100% California-grown olives within hours of picking for a fresher taste.
You can stock your fridge with premium Italian meats made in the USA. The Volpi family has been making salami, bresaola, coppa, prosciutto, capocolla, mortadella, guanciale, pepperoni, soppressata, and more in St. Louis, Missouri since 1902 and for generations before that in Milan, Italy. If you order Volpi products online through D'Italia they will pack it neatly in ice and ship it swiftly to you.
What American made, Italian inspired items do you love to share with family and friends? Let us know in the comments section.
Disclosure: This post is a sponsored post which USA Love List is proud to share with you because, sponsored or not, we only share stuff we love.