Earth Day is coming up. Spring cleaning and organizing are at their peak. Now would be a great time to reload your desk with a fresh batch of office supplies that are made in the USA and eco-friendly too. Love the Earth and love the USA with one practical shopping list.

Made in the USA Eco Friendly School Supplies & Office Supplies
USA Gold pencils- Real wood pencils made from sustainably grown California cedar trees.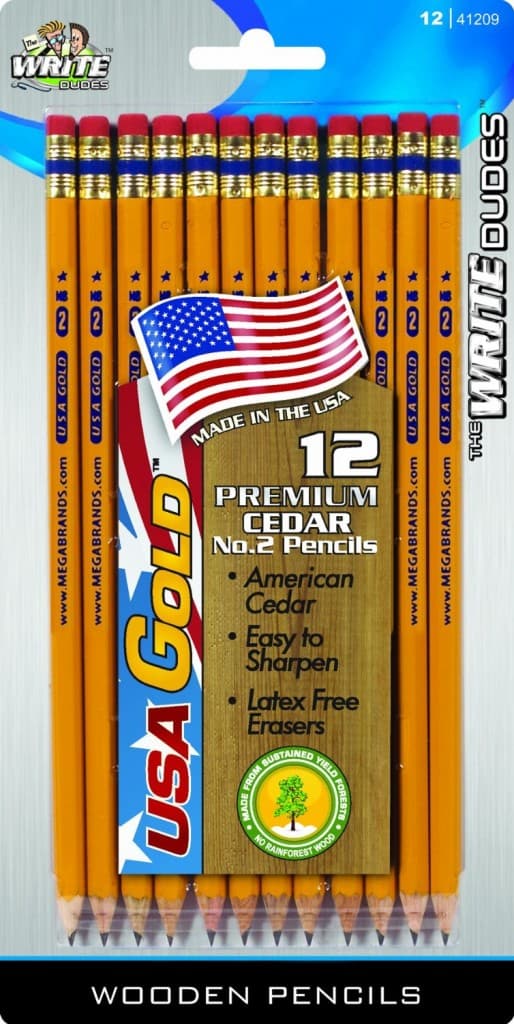 Post-it Greener Notes page markers- All Post-it products are made in the USA from well-managed forests. Post-it Greener Notes are made from recycled paper and have a greener, plant-based adhesive.
Environotes notebooks and index cards- Environotes recycled paper products are made in Pennsylvania by Roaring Spring Blank Book Company, which has been manufacturing paper products in the USA for over 100 years!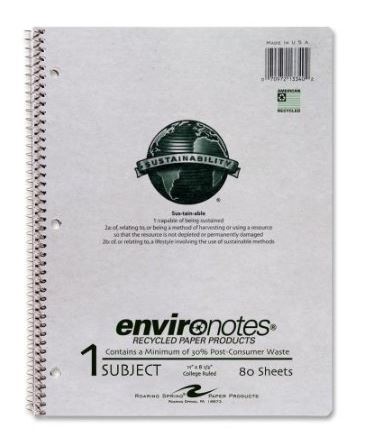 Naked Binder 3 ring binders and folders- Naked Binder products are made in Des Moines, Iowa from 100% post consumer waste board. The 3 ring binders are a great alternative to the more common and environmentally hazardous vinyl binders, as vinyl is toxic to make and to dispose of. Naked Binder products are 100% recyclable and are a long time favorite of USA Love List!
HammerMill Great White Copy paper- HammerMill Great White Copy paper is made in America from 30% post-consumer fiber.
Check out our other American made school supply guides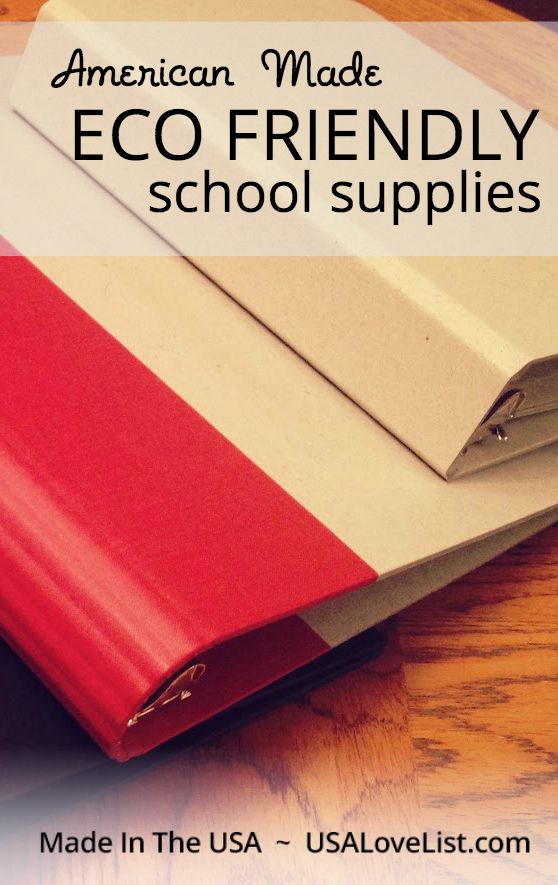 Follow USA Love List's board School Days on Pinterest.