Earth Day is coming up. Spring cleaning and organizing are at their peak. Now would be a great time to reload your desk with a fresh batch of office supplies that are made in the USA and eco-friendly too. Check your favorite student's backpack to see if they need anything replenished for a strong finish to the school year to the school year too. Love the Earth and love the USA with one practical shopping list.

Made in the USA Eco Friendly School Supplies & Office Supplies
Check out our other American made school supply guides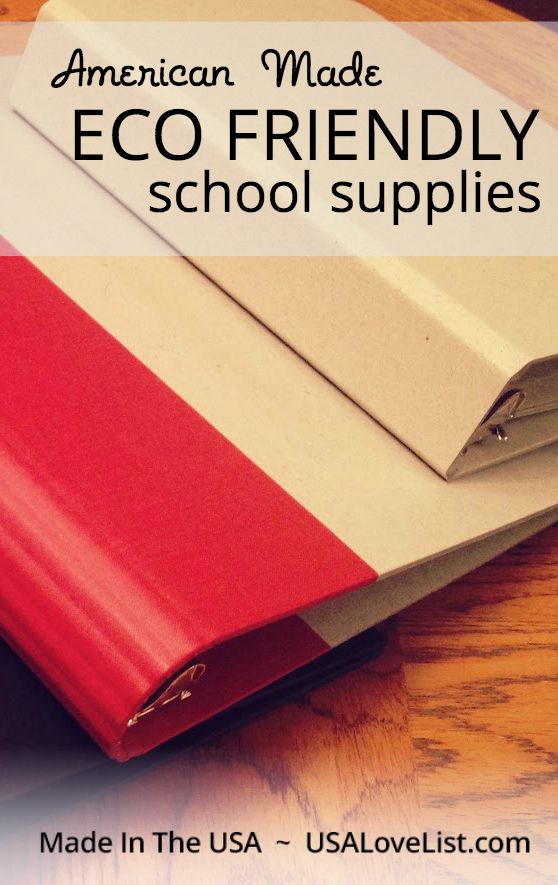 Follow USA Love List's board School Days on Pinterest.