Bourbon is known as America's "Native Spirit", and the US Senate has declared September to be National Bourbon Heritage Month. In case you don't know the difference between bourbon and whiskey, we covered that topic previously.  Today we're celebrating by showcasing the Small Batch Collection by Jim Beam.
THE SMALL BATCH COLLECTION: CREATED BY BOOKER NOE, GRANDSON OF JIM BEAM
Jim Beam has also been making bourbon for more than 200 years in Kentucky. They make Knob Creek, Basil Hayden, Baker's, Booker's, Jim Beam, and Maker's Mark. Last year it was sold to a Japanese company and its now owned by Beam Suntory, but its bourbon is still made in Kentucky. Booker's, Baker's, Basil Hayden's and Knob Creek Bourbons are all part of the Small Batch Bourbon Collection by Jim Beam.
Booker's is aged for 6 years, 5 months, and 25 days. This small batch bourbon is uncut and unfiltered at its natural proof of 127.9. The Booker's Tagalong Batch is so good. It has caramel and vanilla notes for a uniquely full body taste.
Baker's is aged seven years and bottled at 107 proof. It utilizes a special strain of jug yeast which results in a silky smooth texture. Baker's Bourbon is the "hidden gem" of the small-batch bourbon collection and is cultivated from a family recipe in honor of Baker Beam, Jim Beam's grandnephew. Baker's is a silky smooth bourbon with warm vanilla and caramel undertones with a sweet yet smooth finish, reminiscent of cognac. Aged seven years and bottled at 107 proof, Baker's is richly flavored with a medium body, so it's not quite as heavy as Booker's while delivering a similar flavor profile.

Basil Hayden is bottled at 80 proof and utilizes twice as much rye in it as the other bourbons in the Small Batch Collection, which gives it a gentle yet spicy flavor. It's the smoothest and lightest of the Small Batch Collection, in my humble opinion. 
Knob Creek is aged for 9 years and bottled at 100 proof. Knob Creek Smoked Maple Bourbon Whiskey offers a more prominent smokey flavor than its Single Barrel sibling. I prefer using this bourbon when I'm making a cocktail, as opposed to sipping it over ice. It adds a great deal of complexity to simple drinks like a whiskey sour.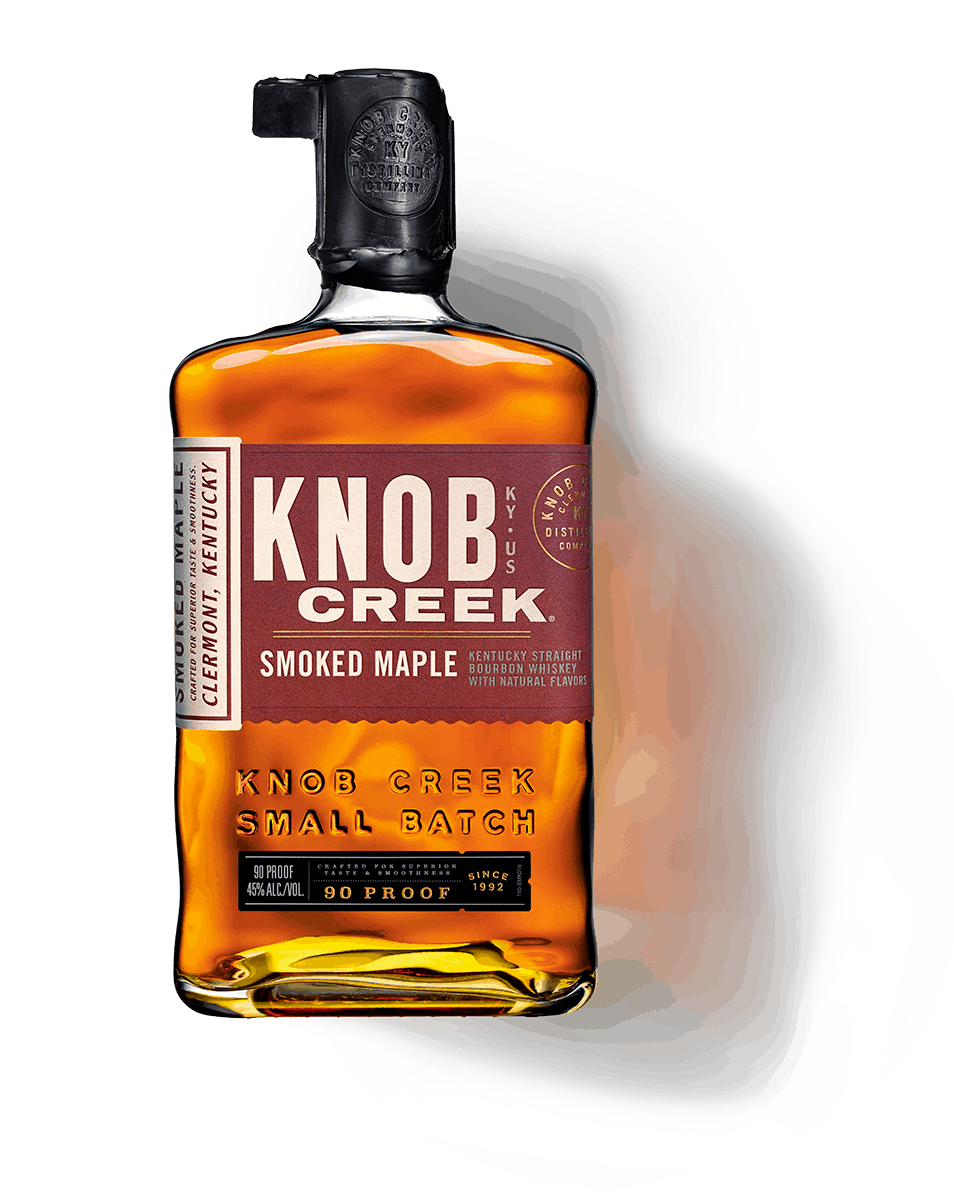 Disclosure: USA Love List received some products mentioned in this post unconditionally. Our opinions are always our own, and we aim to write fair and balanced reviews to promote only the very best of American-made products.