This is a list just for shoes made in California. Making shoes in America is no easy feat (pronunciation pun intended!). Geographically speaking however, some of the hottest brands in fashion footwear are all made within miles of each other in the sprawling city of Los Angeles. Their proximity to one another is no coincidence as shoe factories were quite vibrant here until the mid 80's when domestic production began to head overseas to meet the demands of consumers looking for a lower price point. With them went machines, skilled labor and components, but what they've left behind was a pocket of artisanal factory owners who are busier than I've seen in my 7 years working as a designer and production consultant to my own (as well as other) footwear brands.
I know it's difficult to find American made shoes, let alone shoes made in California. I've put together a guide to shoes made in California which showcases brands that I not only know best but who display true examples of the finest American manufacturing. While making shoes in California certainly poses its fair share of roadblocks, it's when designers are able to work around them that their collections are forced to strengthen and become unique, due to those same restrictions that bind them.
The Best of Shoes Made in California
1. Jen + Kim Shoes This is a made to order, custom collection of women's footwear. The collection vibes high fashion with a down to earth sensibility.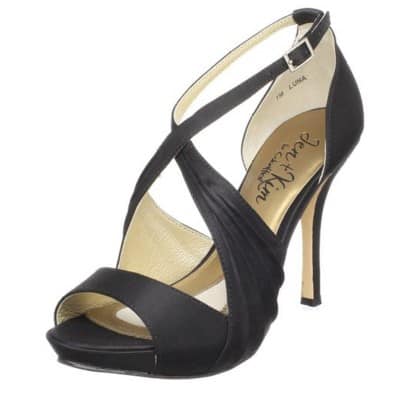 2. Well Bred Co. A handsome collection of men's footwear featuring hand tailored looks with an honest approach to design. UPDATE (2/17): Well Bred Co. has gone out of business.
3. Calleen Cordero My personal role model in the world of California Manufacturing, this collection is not only one of the most successful but the designer actually OWNS her factory.
4. Gentry Downey A brand new collection offering feminine silhouettes in beautiful supple materials in a massive range of color combinations.
5. Newbark The brainchild of two highly successful stylists, this collection of women's luxury flats and handbags is selling out of major stores around the world.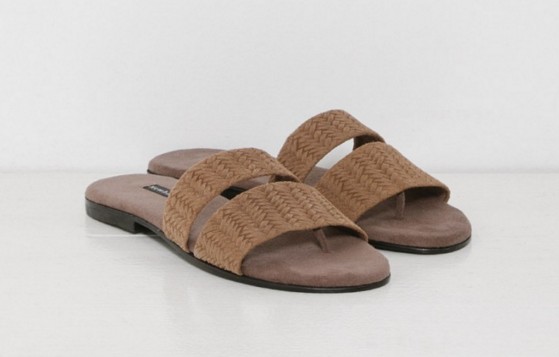 6. Julian Boots High end men's boots constructed of fine leathers with old world craftsmanship. With custom orders for Hollywoods' finest along with store orders across Europe and Japan, this brand embodies the demand for California made shoes abroad.
7. Valas Handmade loafers for both men and women featuring traditional men's shoe styling that takes the art of detailing to the next level.
8. Salpy Shoes Truly artisanal shoes designed and built by a husband and wife team and their highly skilled craftsmen and women at their own Los Angeles factory. Sold nationwide and known not only for their excellent design, but comfort as well.
9. Zuzii Footwear Located in Los Angeles, Zuzii started out as a manufacturer of children's footwear in 2009. Today, Zuzii Footwear offers made to order sandals, sneakers, and clogs in sizes for baby, kids, and women.
10. Esquivel Esquivel luxury leather shoes for men and women are handcrafted by skilled artisans in southern California.
We have more American made shoe source guides!
For the mega list of made in the USA shoes, check out the USA Love List Ultimate Source List of American Made Shoes!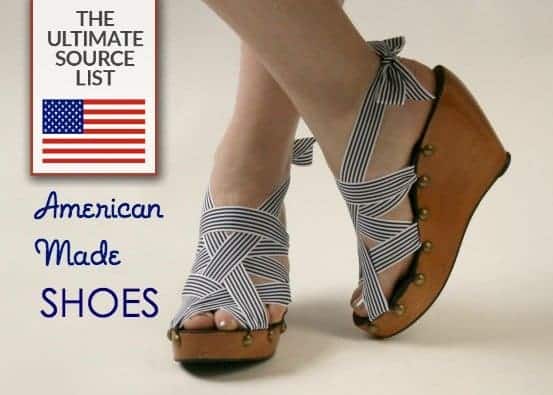 Kim Thomas is a Los Angeles based designer and consultant on domestic footwear/handbag design and production, as well as a co-partner of Jen + Kim Shoes. She has a long list of clientele that range from start up collections to established designers. For more information on working with her or selling her collection, contact her directly at kim@jenandkimshoes.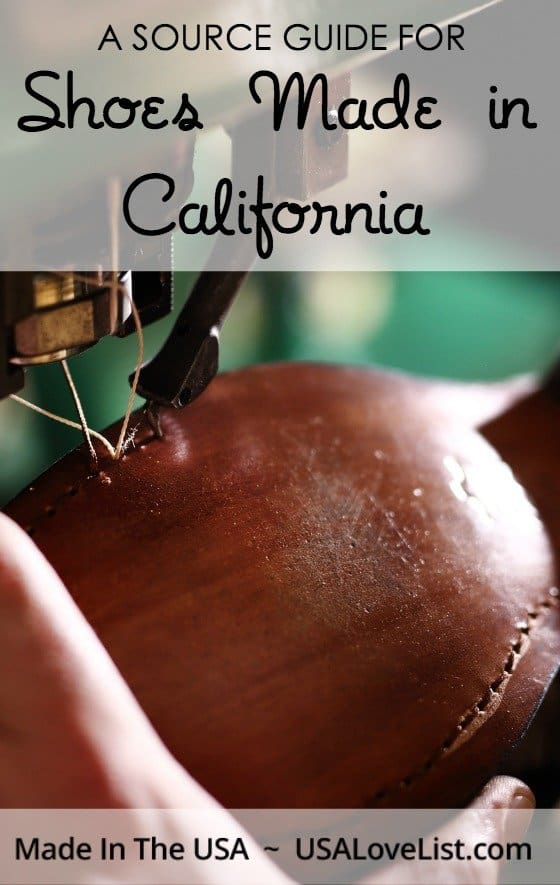 Follow USA Love List's board Shoes: Made in USA on Pinterest.