Massages are a wonderful for our mind and bodies. They are only a luxury occasion or gift for many of us. However, USA Love List has found a wellness center that is making massage more affordable and convenient without compromise to the therapeutic and relaxation benefits of massage.
Lavida Massage Centers are available in many states across the country. Each one offers convenient locations and flexible scheduling 7 days a week, very important for busy people.
My experience at Lavida Massage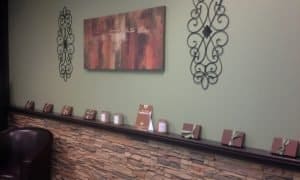 I was offered the opportunity to try a free massage at the Lavida Massage of Frederick, MD. Close attention to detail makes for a gorgeous, relaxing color scheme and an impeccably clean appearance. Their retail line is made in the USA, allowing you to take a high quality piece of their experience home. I recommend the detoxifying bath soak.
The staff was down to earth, friendly and accommodating. Everyone seemed to have a wonderful sense of calm.
My session was with Karen and included the Relaxation – Swedish massage. The private room was very tranquil and comfortable. Karen ensured that my comfort was attended to and was excellent at her craft. LaVida Massage has an easy intake form where you mark your areas of discomfort and I assure you that those are evaluated and treated during your session.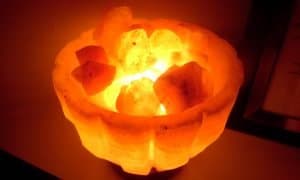 GIVE AN EXPERIENCE GIFT
Gifting someone with an experience is perfect for someone who has everything or could use some prompting to spend some time doing something fabulous. If you think about it, this is another way of "buying American" because your money is going toward an American business supporting American jobs, instead of buying imported products made overseas.
Experience gifts are exciting all on their own but everyone loves a great presentation. Add the gift to a basket with well themed accompaniments. For a massage session I suggest packaging these relaxing items:
Gift Card – Lavida Massage, use the location finder tool here.
Candle – Voluspa, gorgeous package, definitive scent.
Bath Towel – 1888 Mills oversized 100% organic cotton towels.
Experience gifts make finding the right 'thing' easy for anyone. I can't think of a single person who wouldn't benefit from a massage.
Disclosure: USA Love List received a complimentary massage, unconditionally for review purposes. Our opinions are always our own, and we aim to write fair and balanced reviews to promote only the very best of American-made.