If you aren't following the keto diet yourself, then I am sure you know someone who is. Save and share this keto shopping list of American made keto friendly products.
The keto diet, short for the ketogenic diet, is a diet that is high in fat and protein and low in carbohydrates and sugars. People who follow the keto diet replace their carbohydrate intake with healthy fats to reach metabolic ketosis. When the body receives less than 50 grams of carbs a day, it turns to burning fat and protein for energy, causing the body to lose weight. The diet has been gaining in popularity across the US. Source: WebMD
Keto Shopping List: The Source List of American Made Keto Products
The Keto shopping list of American made keto products is always growing, so check back often. If you have a favorite American made keto product that you don't see on our list, let us know in the comments and we will add it.
Keto Snacks
Brooklyn Biltong air-dried beef snacks are made in Brooklyn, NY. Shop the Brooklyn Biltong Amazon shop.
Chomps beef jerky snacks are made from 100% grass-fed beef. Shop the Chomps Amazon store.
Circle B Ranch pork snack products have 5g of protein, 90 calories, 170 mg sodium and no carbs or sugar making them a great source of healthy fats perfect for the Keto diet. Learn more about Circle B Ranch in their American Made Brand Spotlight.
MariGold protein bars are made from grass fed whey and delivered fresh from real ingredients. They are soy free, gluten free and lactose free.
No Cow protein bars are high in protein, low in sugar. They are whey free and vegan. Visit the No Cow Amazon store.
Phat Fudge nut butter substitute is Keto friendly. Nut butters are a great source of fats and protein.
TruBRAIN keto snack bars are designed by UCLA-trained neuroscientists for a mental power boost and a great source of healthy fats, caffeine, and nootropics. Made with natural, plant-based ingredients. Take 15% off truBrain with discount code USALOVE. No expiration. One use per customer.
Keto Shopping List: Keto Drinks
Know Brainer ketogenic butter coffee creamer in french vanilla flavor.
Koia Keto on-the-go keto protein drinks are plant-based and dairy free. Starting with a coconut milk base, blend in our Koia proprietary protein blend of pea, rice and chickpea proteins, then add ingredients you need on your Keto journey, like MCT oil, to create a 100% plant-based, dairy-free keto protein beverage. Koia Keto is now available exclusively at Whole Foods Market and online. All of Koia's varieties are vegan; non-GMO Project verified; and free of dairy, soy, and gluten.
NeuRoast mushroom coffee and creamer made from 100% earth-grown ingredients and performance mushrooms. Keto, Vegan, Paleo and Whol30 compliant creamer and coffee. Save 15% off NeuRoast with discount code USALOVE. No expiration.
nutpods plant-based creamer that celebrates the versatility of almonds and coconuts, and is certified gluten-free, certified vegan, OU kosher, non-GMO, sugar-free, Keto, Paleo, Whole30 Approved and Weight Watcher friendly (0 sp per TB!). Save 15% off nutpods with discount code USALOVE. One time use per new customer. No expiration date.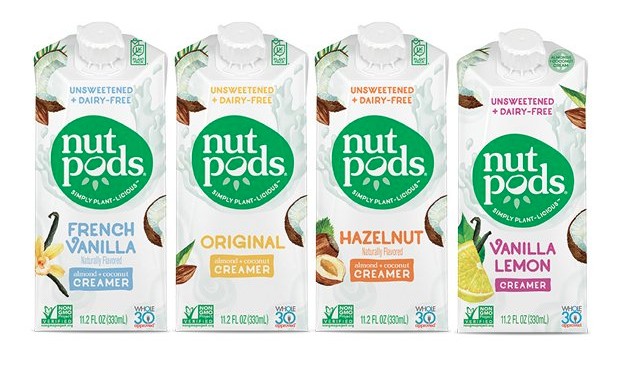 truBRAIN Boost power shot 1 oz. shots contain no caffeine and are designed by UCLA-trained neuroscientists for a mental boost, and truBRAIN Ketones drink supplement gives the body a natural nudge to its ketone production. Add a scoop to coffee, water, or your favorite beverage. Take 15% off truBrain with discount code USALOVE. No expiration. One use per customer.
Related: Made in USA Gluten Free Foods – The ultimate Source List
Keto Shopping List: Keto Meals
Cali'flour Foods plant based low carb, high protein pizza crusts and flatbreads are gluten free, grain free, dairy free and nut free.
Green Chef meal kit delivery service with easy to follow meal plans for every lifestyle- including keto diet.
LonoLife portable, single-serve grass-fed bone broth, and collagen, great for Keto, Paleo, and Whole30 lifestyles. There are p 10 grams of protein in each serving.
Osso Good Broth Company bone broths and soups are keto/paleo friendly and Whole30 approved and come frozen. Save $10 off Osso Good with discount code USALOVE. No expiration date.
Other Keto Products
Bacon's Heir pork panko is made from pork rinds.
Ahara Ghee is handy to have to in the pantry to add calories to the keto diet, as well as good fats.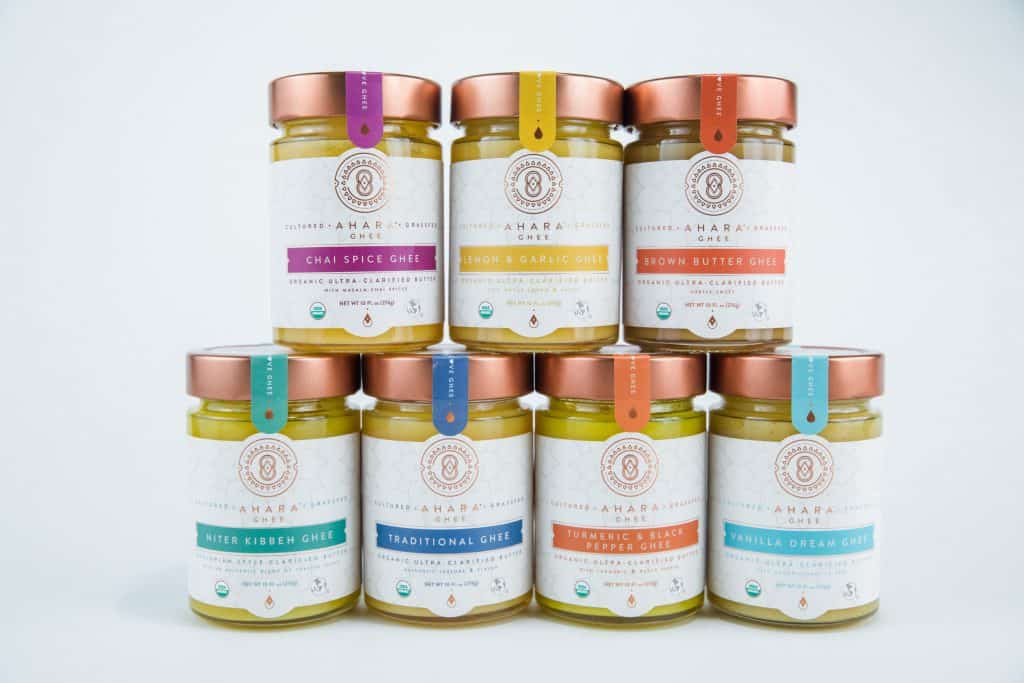 Related: Best Ghee Brands Made in the USA
Have you visited our Made in USA Shopping District? It is the place to start your shopping when you want to find the best of American-made.

Pin this list to save it for later!