My kiddos and I love to end our crazy busy week with a Friday night movie viewed from the comfort of our own family room couch. Of course, what is a movie night without popcorn? Make sure that the popcorn you serve your family or movie night guests is only the best with these American made product suggestions.
Popcorn Time! Made in USA Movie Night Must Haves
Popcorn Popper
Did you know that stovetop popped corn is healthier than chemical laden microwave popped corn? Not to mention, nothing beats the flavor of fresh stovetop popped corn. Unfortunately, I never prepare popcorn this way because…well…I burn it. EVERY. SINGLE. TIME. That is, until I received the made in Kansas Atom Pop Corn Popper. It was designed back in the early 50s to make perfectly popped (and not burnt) popcorn. The unique retro spaceship shape of the Atom Pop forces popped corn kernels up and off of the heated bottom of the pan, which prevents burning. This is unlike a flat bottom pan where popped kernels remain on the heat. Also, the Atom Pop Corn Popper is made of aluminum, which doesn't hold heat like today's stainless steel or ceramic pans, and this lessens the chance of burnt popcorn. The Atom Pop Corn Popper requires no shaking or stirring, so it is just as easy to use as the microwave and it works on electric or gas stovetops.
I was given an Atomic Pop Corn Popper to try out and found it very user friendly. I must confess, I did burn my first batch. This was a fault of my own, however, as I have a gas stove and had to modify the electric stove directions. I quickly learned that if the flame is not high enough, the kernels do not get hot enough to pop fast, and burning happens. Now I use a higher flame (slightly touching the sides of the bottom of the Atom Pop), and I haven't burnt a batch of stove top popped corn since. The easy to use Atom Pop Corn Popper is perfect for those who love flavorful (and healthier) popped corn.
Popcorn
With the rise in popularity of microwave popcorn, the big box store's selections of popping kernel brands has diminished. Luckily, Orville Redenbacher's White Corn Gourmet Kernels is a brand that I can find in most grocery stores. Orville Redenbacher's kernels were developed over 50 years ago to pop light and fluffy. Today, they are grown on specially chosen family farms throughout the United States. I love these kernels because they pop completely, unlike store brand kernels that are usually the only other option. They pop well in an air popper (of which I haven't found any made in the USA….yet), and in the Atom Pop.
Flavored Popcorn
The Atom Pop has become my favorite popper for making flavored popcorn. It is easy to switch up a flavor simply by changing up the oil used for popping. Olive oil or coconut oil can be used and each add a unique flavor.
My family's favorite flavor topping for popcorn is local honey mixed with melted butter poured over the popcorn and topped with salt. We have been on the hunt for a cheese flavor topping or recipe, but haven't found one yet that we love. Please share in the comments if you have a suggestion!
Serving Bowls
The best bowl for a sharable batch of popcorn is the EcoSmart serving bowl by Architec. Fill this large Eco friendly bowl with popcorn, and the whole family will be satisfied, and so will you because you won't have to pause the movie to make more! This EcoSmart serving bowl is made from a blend of recycled plastic and flax husk.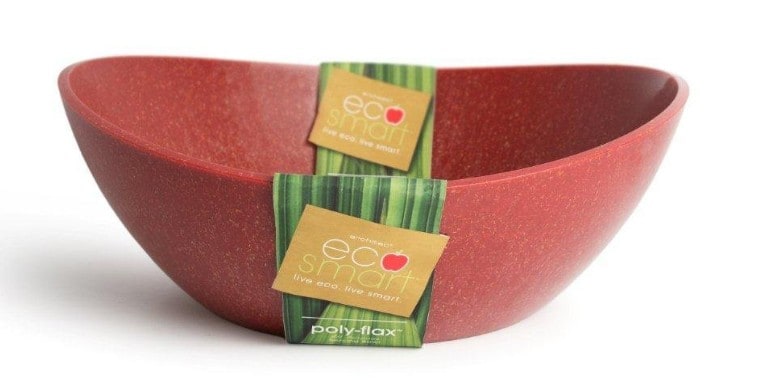 Another home movie night must have is individual bowls. Individual serving bowls are helpful when watching movies with friends or kiddos so that the movie isn't interrupted with frequent requests for the popcorn bowl, or with someone blocking the TV to get another handful of popcorn. This colorful serving bowls in this set of 8 plastic serving bowls are BPA free, unbreakable, and are a great reusable alternative to individual paper popcorn serving bags.
Don't forget the sweet treats. Classic movie theatre concession stand candy favorites like Mike and Ike, Hot Tamales, and Junior Mints are all American made. For more made in the USA candy options visit our source guide.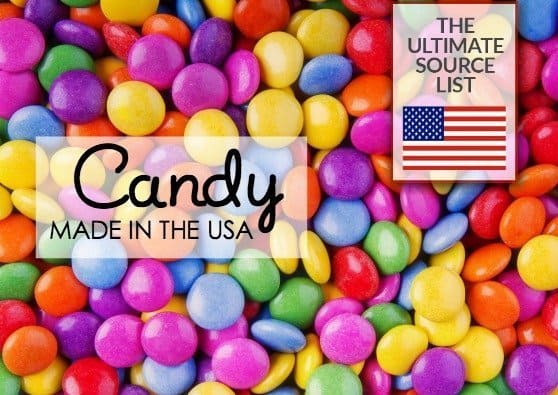 Disclosure: This is a sponsored post which USA Love List is proud to share with you because, sponsored or not, we only share stuff we love.