As we get into the groove of summer activities, we start to make the annual voyage to our favorite spots, host visits from family and friends, and finally take that much needed vacation. When it comes to the comfort of home, it is always the little things that count! Here are 5 made in USA items from Citizen Native that fall into this category I like to call "Summer Nesting." Find your favorite American made summer essentials from Citizen Native's well curated online store.
These Porcelain Ice Cream Cones make serving that perfect hot weather treat even more of an event. Handmade by Passionately Curious, they are fun and contemporary with their matte white glaze. Keep the tradition with these super sweet cones (without the calories).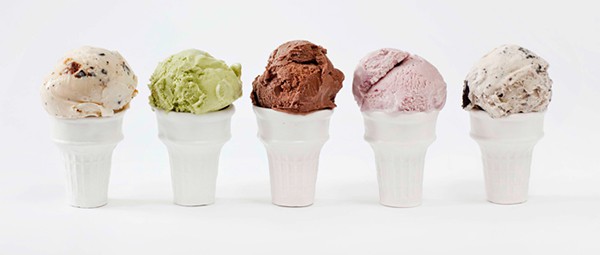 The ultimate salad serving set – is made in Pennsylvania, by Jonathan's Spoons. Made of sustainable cherry, an American hardwood known for its strength, warm color and grain. This handmade set is both beautiful and functional.  To see more from Jonathan's Spoons, click here.
An exclusive to Citizen Native, these Buoy Pillows are crafted with real buoy line and are true to size of an actual buoy. They are hand painted and come in 3 color ways; Americana, Fog and Emerald.  Made in Maine, they make you think of salt air, seagulls, and summer on the coast.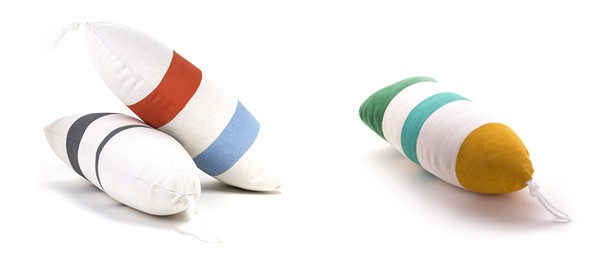 Anna Joyce Tea Towels and Napkin sets are hand cut, hand printed and hand sewn! They are inspired by vintage prints and would make the perfect gift. The clean, crisp print rests on natural cotton. In either charcoal polka dots or watermelon stars, it's classic style, goes with any décor.
Hand poured candle in Garden Grass – Inspired by the natural beauty of the Great Lakes, Crash candle and Zuz Design collaborate to bring you this complex and calming scent. Picture fresh eucalyptus with floral notes of rose and lilac, spicy clove, and delicately scented orange leaf.  Captured in a reusable, printed glass container you can enjoy the design after the candle is gone. Click here to see more from the Crash candle collection.
Disclosure: This is a sponsored post which USA Love List is proud to share with you because, sponsored or not, we only share stuff we love.