Lucky for our budgets we have found some of the top hair products under $10 that are made in the USA and are worth spreading the word. Often times, the top hair products come with a heavy price tag and many are also imports. Rest assured there are still some wallet-friendly hair care products that rival their top-shelf counterparts. Below you will find some tested and approved products to rev up your hair arsenal.
Top Hair Products Under $10, All Made in the USA
SHAMPOO & CONDITIONER UNDER $10
Prell shampoo is an American beauty cult classic.  Although it never really went away, made in USA Prell shampoo is showing a resurgence in popularity.  It was released in 1947 and spent decades in pop culture (insert 1980's Christie Brinkley here).  Prell has a rich lather and fragrance that leaves hair soft and clean while still giving volume. This shampoo is water based and alcohol-free so your hair won't be dried out, it is actually known to combat dandruff. Prell leaves no residue and gives me the feeling of a professional shampooing.  Prell is proudly made in Denver Colorado with the Neoteric Cosmetics company.
A nourishing conditioner is Burt's Bees Hair Repair Shea & Grapefruit Conditioner.  It's a quick two-minute treatment to restore moisture and softness to your hair.  The conditioner is for all hair types and doesn't weigh down even my thin hair.  Bonus, it's safe to use on color treated hair which is when your hair really needs the boost.
STYLING PRODUCTS UNDER $10
Dry shampoo is a wonder product with many uses like creating volume, extending blow-outs, adding texture, and absorbing extra oils. Not Your Mother's Dry Shampoo is cheap, easy to find, and lives up to all these expectations. Try applying Not Your Mother's Clean Freak at the roots of your hair before bed to wake up without greasy hair, ready to style. One more benefit, shampooing less means longer lasting hair color. Not Your Mother's is entirely American made with almost all of their products under $10. I recommend anything from their line; they never disappoint.
Desert Essence Coconut Hair Defrizzer. This is another multi-tasker. Spray on as a heat protectant when using styling tools or to tame frizz. The spray is lightweight and smells like the beach. It can be used on all hair types and a bottle lasts FOREVER. Try it before braiding hair for sleek, flyaway free braids.
The sea of products and trial and error process for those with curly hair is endless. The low price point of Cantu Curling Cream is refreshing especially since it's successful at providing lasting curl control and definition. This curling cream works for natural hair as well as processed. My curly girls have had excellent luck with this product, even in the summer.
For free-flowing beach hair try Renpure Coconut Water Sea Salt Spray.  Sea salt sprays are often so drying that the vibe is less beach and more crunch.  Their formula beats that by using coconut water.  You still get the texture but can also run your fingers through your hair without a dried out mess.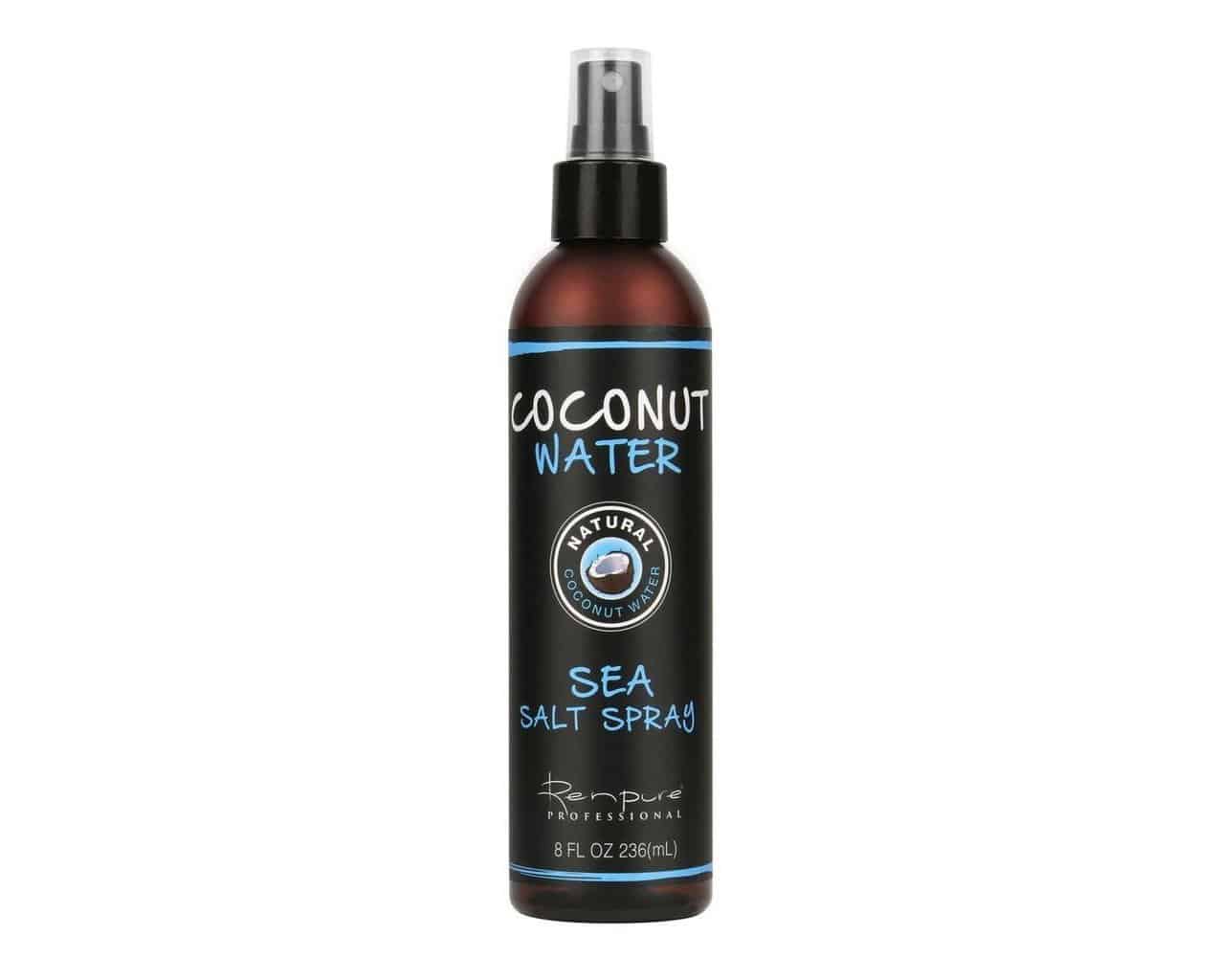 KIDS HAIR CARE UNDER $10
Do you have tangles to manage? Try Honest Co. Conditioning Detangler. It's plant-based and free from any synthetic ingredients. The spray is good for all hair types, frees knotted hair, lightly conditions, and also adds shine. It's worth noting that this is definitely not just for kids and works equally as well for tangles of all ages.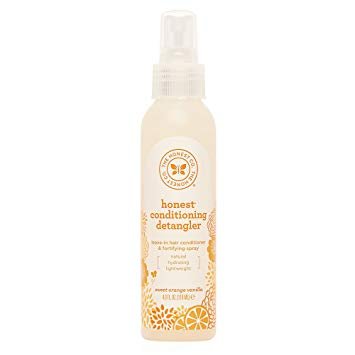 Last but not least, a tear and toxin free 2 in 1 shampoo and conditioner for kids. Fresh Monster keeps it fun for the kids while maintaining integrity to the earth and easing parents minds with a safe and effective product. The packaging is not only kid-centric, but it's also user-friendly for little ones. Fresh Monster is all made in the USA and cruelty-free.
Please share some of your favorite made in USA hair products that are easy on the budget and beautiful on the tresses.