The new for 2014 Chevrolet Impala is Chevrolet's freshest entry into the large, luxury sedan market. It is spacious, comfortable and very good looking. Even though most buyers head directly for the SUV section of their local dealer lot, the 2014 Chevrolet Impala should make you consider why the large American sedan was once something to be excited about.
Don't miss USA Love List's Made in USA Cars: A Guide to Buying an American Made Car, SUV or Truck!
2014 Chevrolet Impala LTZ
Wind the clock back to 1950 and you enter an era where Chevrolet would build an all new or greatly redesigned sedan on an annual schedule. People were excited to see the newest offerings by Chevy and the term Sports Utility Vehicle did not yet exist. It was true that you could buy a Suburban in 1950, but people wanted the style and comfort afforded by cars like the Bel Air. In 1958 Chevrolet introduced the Impala and by 1965 it was the best selling automobile in the United States.
In 1999 Chevrolet reintroduced the Impala as a replacement for the Lumina and redesigned it again in 2006. The 2006 Chevrolet Impala was not well received and became an example of the American automotive brands failing to compete with the rest of the world. Cars like the Honda Accord and Toyota Camry were better designed, nicer to drive and more reliable. As a result, 2006-2013 Impalas found homes in airport rental lots and in automotive journalist punchlines.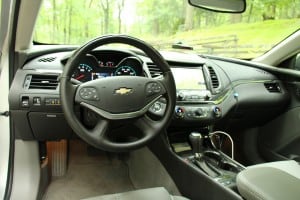 It is obvious from the first look that the new 2014 Chevrolet Impala was taken very seriously by General Motors. The Impala looks good inside and out. It manages to be bold without being too ostentatious. It drives  with composure, never transmitting harshness to its passengers while balancing good driving dynamics that keep it interesting on a back road.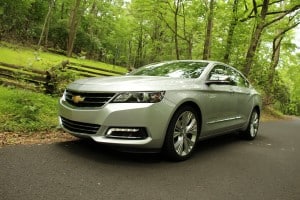 Overall the 2014 Chevrolet Impala is a car that Americans should be proud to build* and to own. It competes with the best in its class and is worth a serious look should you be in the market for something that is comfortable, capable, efficient and more pleasant to drive than the average mid-sized SUV.
*The 2014 Impala is built in both the Oshawa, Ontario, Canada and Detroit/Hamtramck, Michigan assembly plants.