If I'm going to spend a little more on a luxury gift, you'd better believe it will be made in the USA. Finding amazing American made women's luxury gifts just got easier. Luxury that's well made, is always worth the investment in American made.
Affordable Luxury Gifts for Women, All Made in the USA
Tchoup Industries makes socially-conscious products using local materials while working with local talent. The brand's mission is to build bags that support communities in Southern Louisiana. Made with waxed cotton canvas which is all natural, lightweight, and highly water-resistant, these bags are versatile and durable. Many of the raw materials used to make Tchoup Industries products are upcycled to reduce the impact on the natural environment and instill a spirit of exploration. You can visit Tchoup Industries' physical store in New Orleans to see local craftspeople at work, making these American made handbags. 15% off Tchoup Industries with discount code USALOVE. No expiration.
Nothing says luxury like well-fitting, flattering clothing. We love Eva Varro's collection for her sophisticated styles and unique fabrics. The weight and hand of the fabrics make it so that each garment drapes well in all the right places. You're sure to feel luxurious while wearing her collection. The company has a huge manufacturing facility in Los Angeles, California that enables them to make every piece from designing to cutting, sewing, and shipping, all in the same building. Code USALOVE saves you 20% off at Eva Varro through March 31, 2020.
Steger Mukluk boots are the perfect made in America equivalent to UGGS. In my opinion, Steger Mukluk boots are classier and more stylish than UGGS any day! These boots are made in Ely, Minnesota from the best, warm, long lasting moose hide.
All Authenticity 50 luxury bedding is 100% made in the USA from "seed to stitch". Authenticity 50 luxury sheets, pillowcases, and duvet covers are manufactured from Supima cotton. Supima cotton is two times more expensive than regular cotton and is even MORE expensive than Egyptian Cotton. Authenticity 50 bedding is crisp, comfortable, and long-lasting. Authenticity 50 luxury bedding is now available in Carolina Gray, as well as Signature White.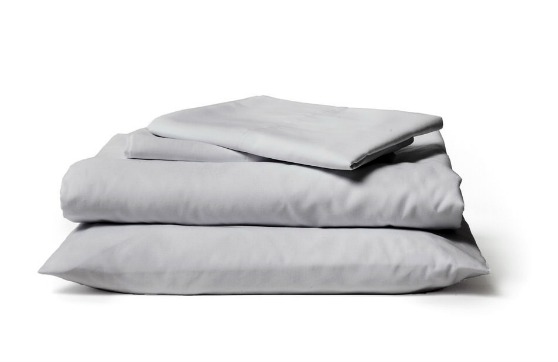 Allett Mule Clutch Wallet is handcrafted in San Diego, California with vegetable tanned leather while also offering RFID protection, making it great for everyday use and travel alike. It holds up to 24 credit cards, cash, international bills, mini pen, cell phone, receipts, and a checkbook.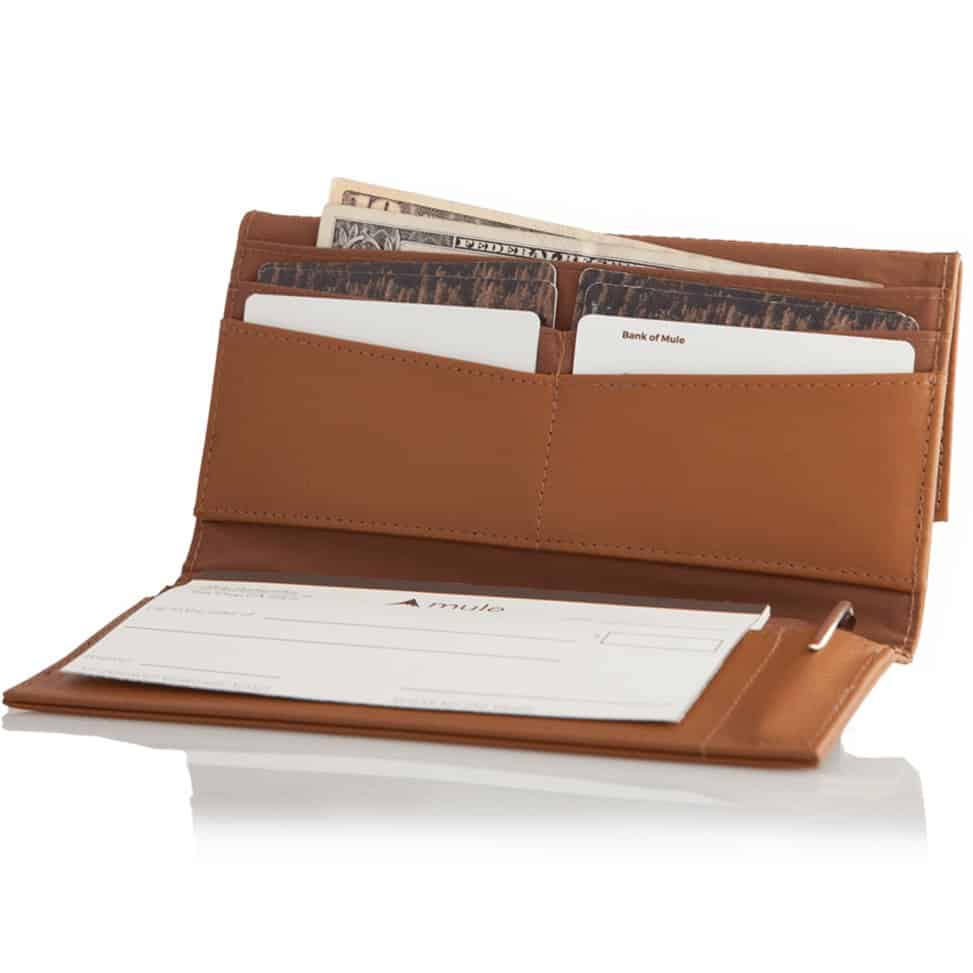 There simply aren't any more luxurious American made candles to be found. LAFCO Starry Night candle is hand poured in the USA with up to a 90 hour burn time and delivered in a handblown art glass vessel. Floral notes from stardust magnolia and absolute rose, mixed with a blend of ambry notes from vetiver and cedar wood create a soothing aura for the perfectly relaxing candle scent any time of year. Don't miss our source list of American Made Candles for more candle gift ideas.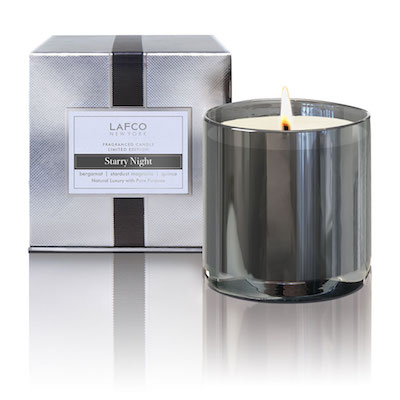 The Clara Sunwoo Techno Stretch Modern Crossover Midi Pocket Capri add style, comfort, and luxuriousness to any outfit. II could wear them every day, that's how comfortalbe they are. These pants combine classic with contemporary to create a pant for all to love. They feature a 1″ pull-on elastic waistband, modern crossover design which displays 2 pockets, and a looser fit up top that gradually tapers towards a cropped hem. They are made with structure and is tailored to perfection.They're made in the USA and designed in New York. 
Who doesn't want or need a new purse or handbag? There are plenty of styles to chose from in our
American Made Designer Purses & Handbags Ultimate Source List.
 Blair Ritchey's bag are shown here.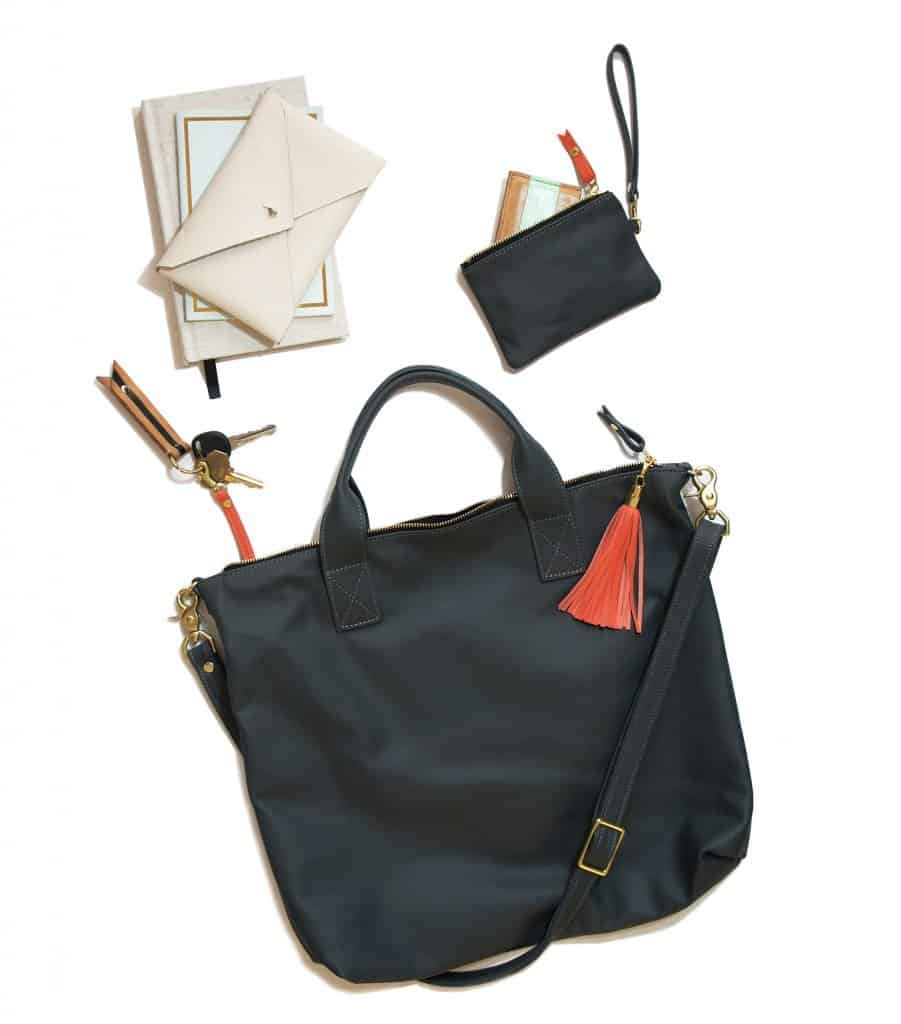 Sunglasses always elevate your style.  There are plenty of luxury American made sunglass options to chose from in our American Made Sunglass Source List. Oakley shades are shown here.
It's not just the Europeans who are great at chocolate making. Katrina Markoff, chocolatier extraordinaire and founder of Vosges Chocolates, is given the Europeans a run for their money. Lucky for us Vosges luxury chocolate collection is made in the USA, making its products perfect for an affordable luxury gift for her. Vosges 9 Piece Exotic Truffle Collection is an exquisite chocolate experience; one bite is better than the next. The flavor combinations are the most unique I've seen, or tried. The Olio d'Oliva, featuring first press extra virgin olive oil, white chocolate, green olives is divine. The nutty olive flavor hits your tongue and is instantly met with the sweetness of white chocolate and finished with a chewy saltiness of the green olives.
Cartameb II is an eco-friendly, luxury accessories brand making accessories that accent your life. Founder and Designer Tamara Lipscomb, uses natural fibers, plant-based dyes, and lead-free components to make handmade jewelry. We're smitten with the Horizon Star necklace complete with brass charm and 2″ horsetail ombre tassel dipped in coffee, for a natural stain.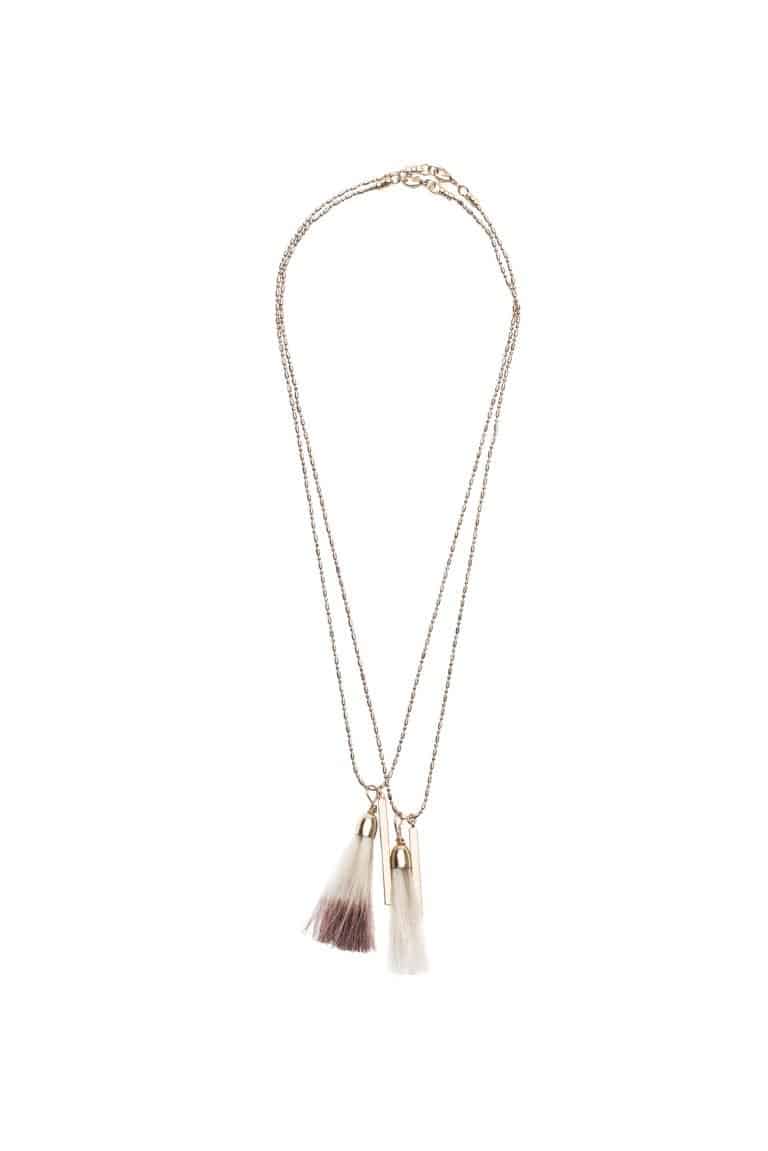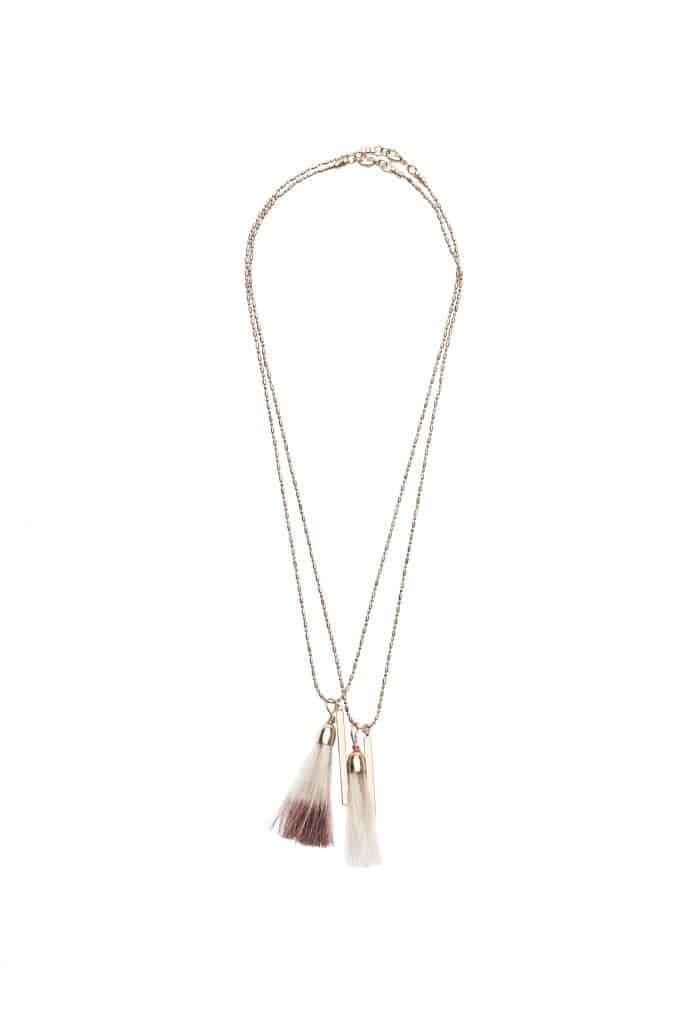 I am obsessed with this
Shinola 'The Birdy' Bracelet Watch, 34mm
. The style is a feminine and classic American style. The stainless steel watch is made in Detroit by craftsmen with Swiss made movement parts, and plated in rose gold.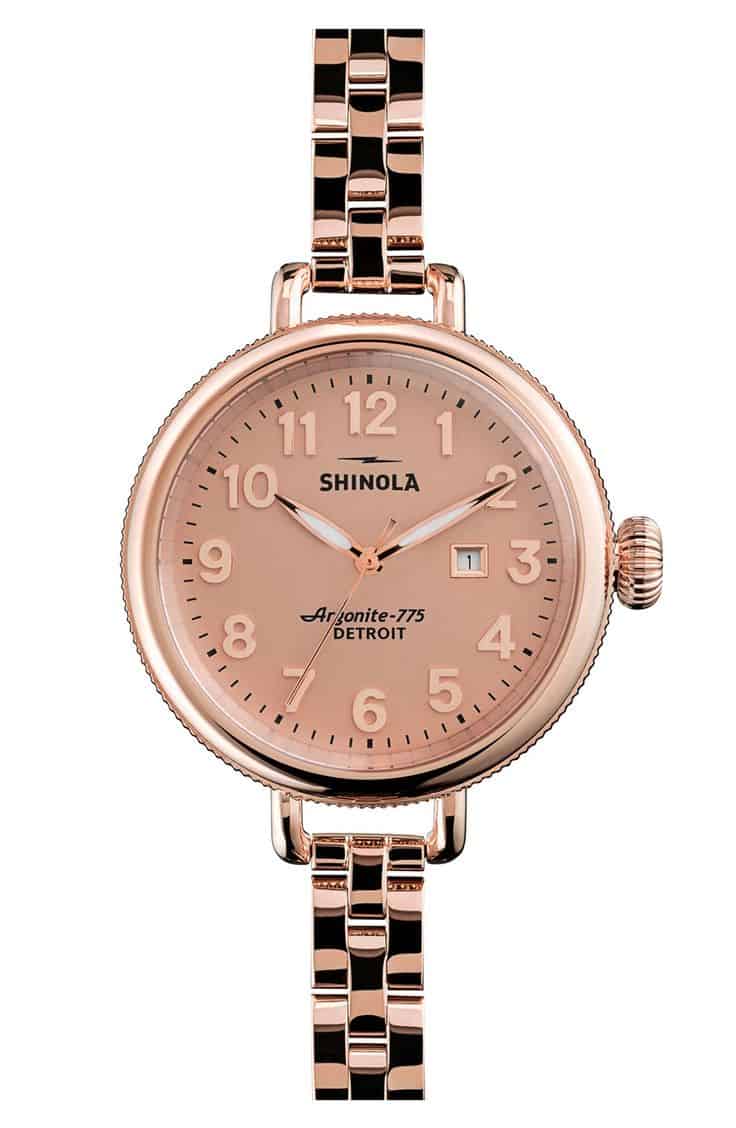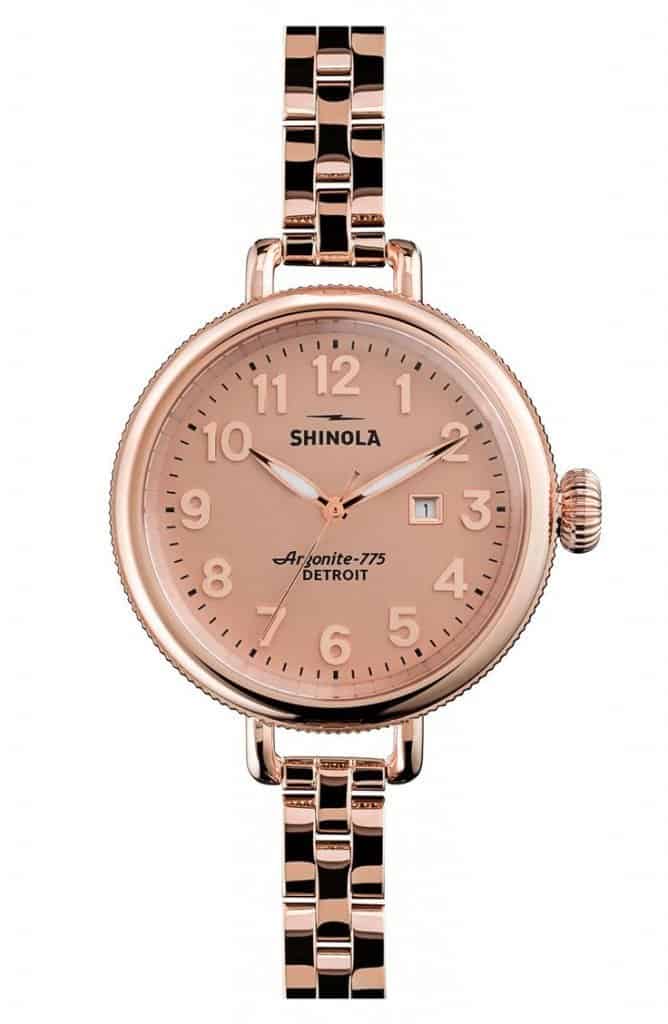 I always love getting and giving the gift of pampering. There's nothing more luxurious than
Guerlain Spa's
 Milk, Haute Honey and Rooftop Herbs.
This luxury manicure and pedicure feature the hotel's rooftop produced honey and herbs. A rosemary and lemon sugar scrub exfoliates dry winter skin, leaving it silky smooth. Read my review
here
.
Miguel Ases Collection
is handcrafted in America. He transforms 14K gold-fill, sterling silver, semi-precious stones, freshwater pearls, and cultured pearls into works of wearable art.
Miguel Ases Onyx and Rose Gold Fan Multi-Drop Earrings
make for a stunning statement and a vibrant conversation starter.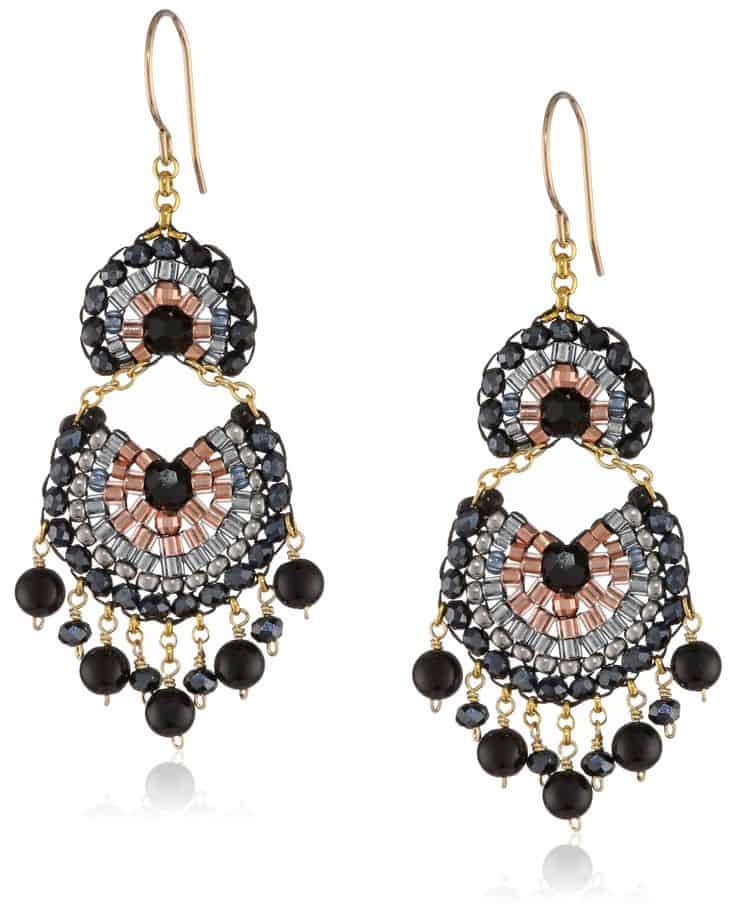 We love Bedhead Pajamas for their fun, funky pajamas. Their pajamas are American made (and in sizes for the entire
family
!)
Bedhead Classic Pajamas
are made of 95% cotton and 5% spandex, making them cozy and comfy, all year around.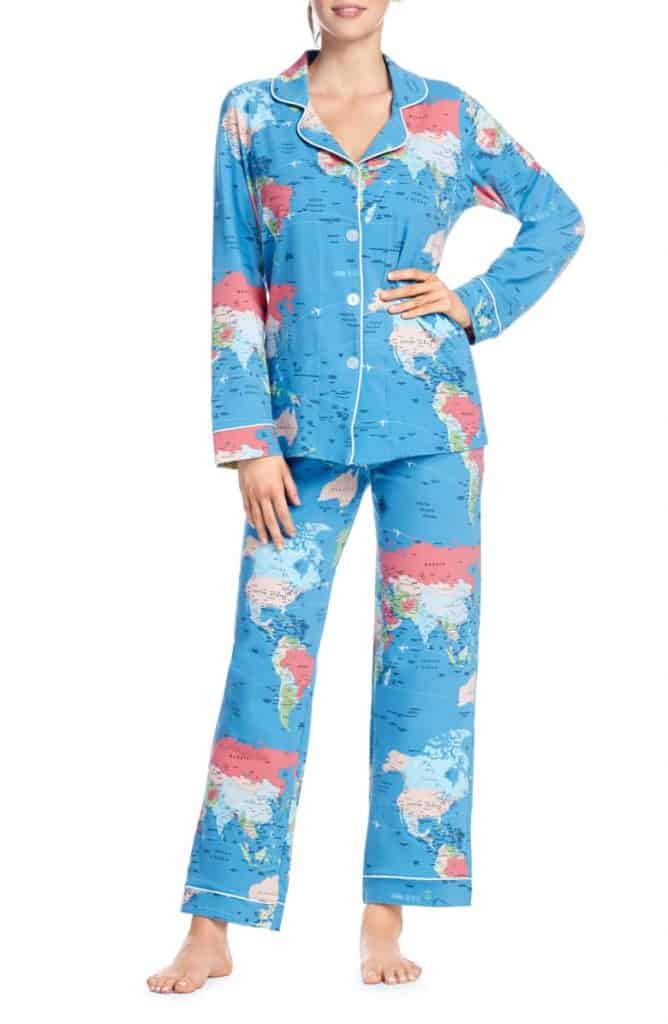 The stylish La Mer Collections Leather Wrap Bracelet Watch functions as much like a bracelet, as it does a watch.  It wears well, plus they are comfortable and adjustable. I love the black and gold combination for its bold, sophisticated look that makes it perfect for every day while still standing out as a statement piece.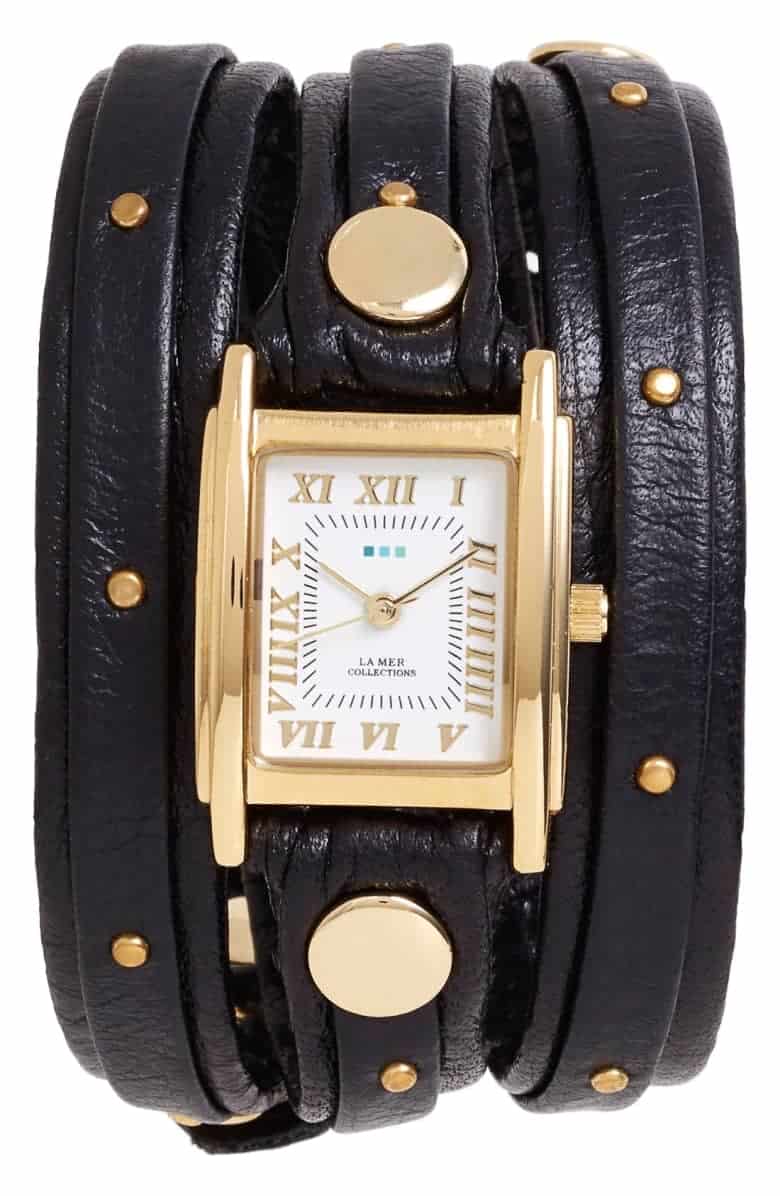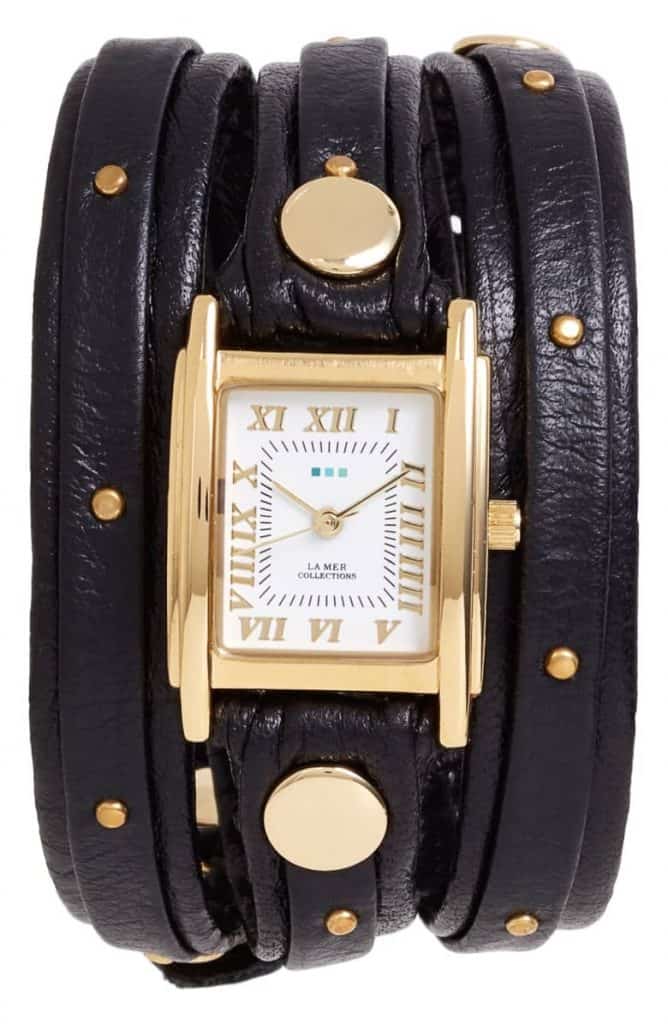 Rare El'ements 
is a non-toxic luxury hair care line will give you the body you've always wanted, but never even knew existed. These products work well to clean, hydrate, and volumize your hair without any fuss. They smell heavenly too.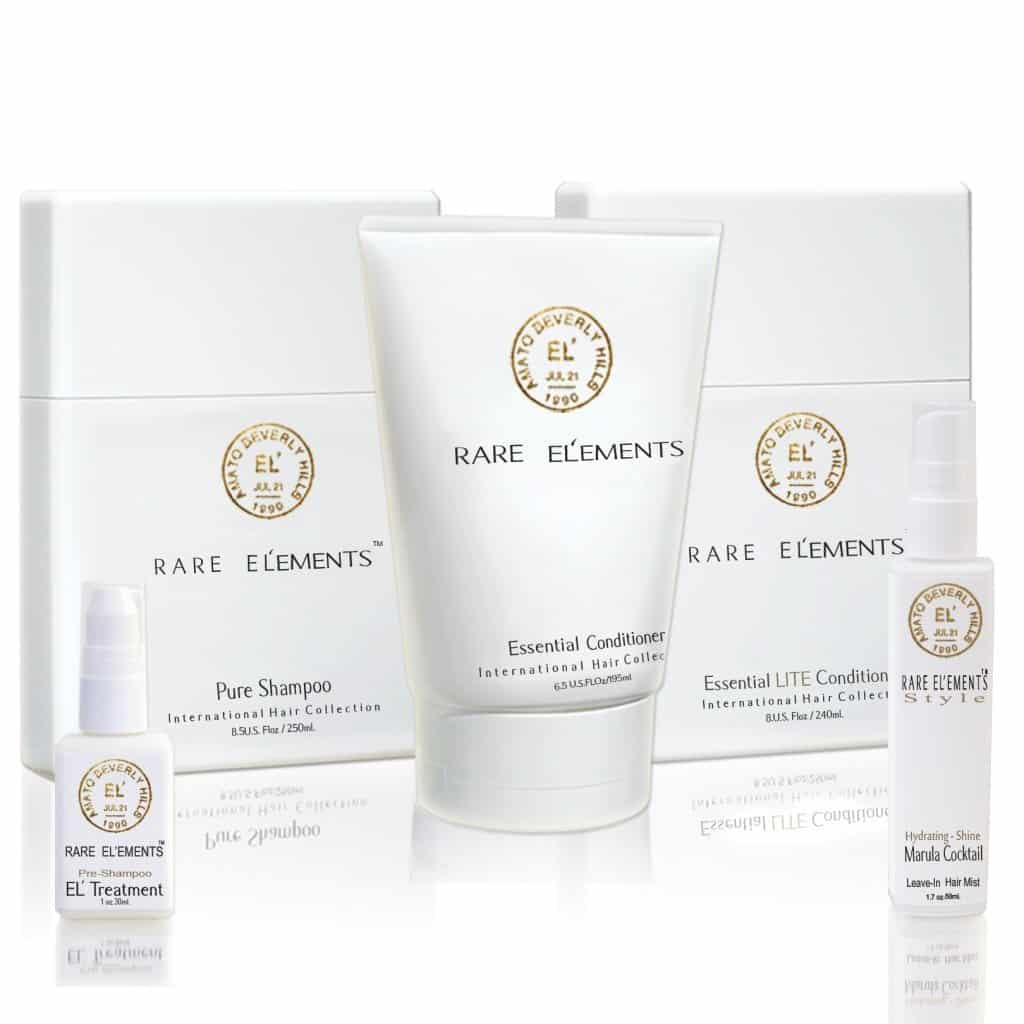 If you're looking for a great last-minute gift under $100, massages are always a great idea. Have you heard of Soothe– the app designed in California to bring massage to your home or office? Soothe provides on-demand massages, in most major cities, by massage therapists who have been vetted and trained. It sounds pretty nice, right? Simply book the type of massage you want (Swedish, Deep Tissue, Sports, Pre-Natal, or Couples) for 60, 90, or 120 minutes. Play ahead or book within an hour, a massage therapist will come directly to your home or office with their own massage table, sheets, and massage oils. There's no greater luxurious indulgence than booking a massage within the comfort of your own space. Download the Soothe app to book your massage now.  Sign up with code KRBXI for $30 off your first massage.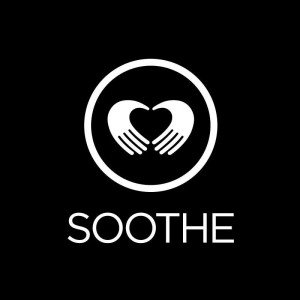 For more American made luxury gift ideas, don't miss the following USA Love List articles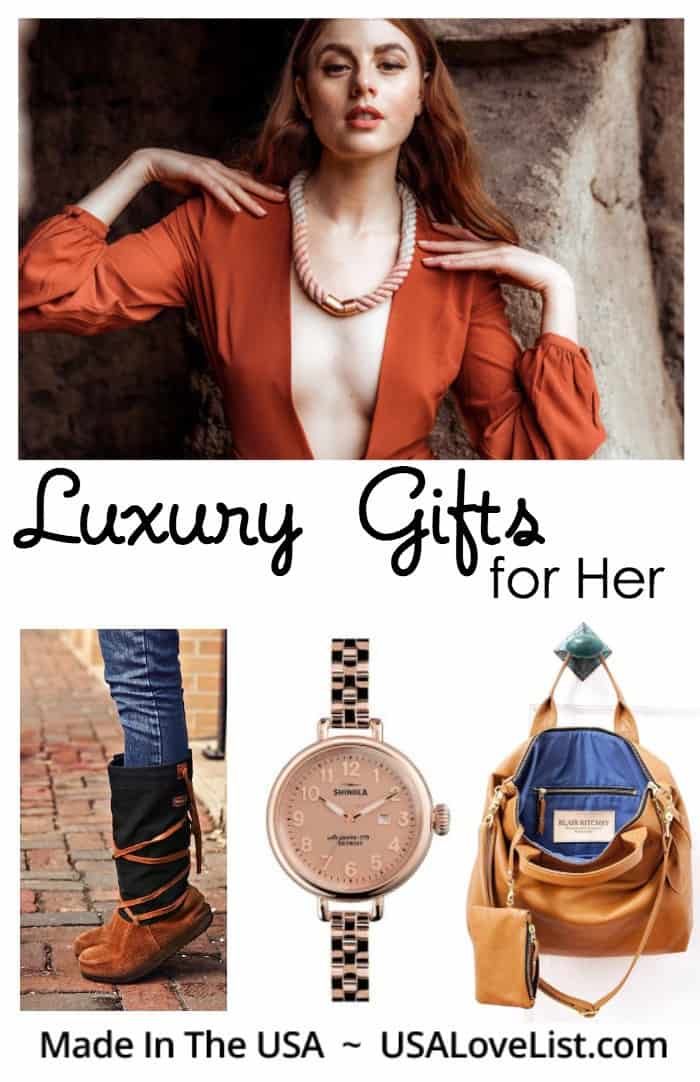 Disclosure: This is a sponsored post which USA Love List is proud to share with you because, sponsored or not, we only share stuff we love.
Header image: Cartameb ii