If I'm going to spend a little more on a luxury gift, you'd better believe it will be made in the USA. Finding amazing American made affordable luxury gifts for women just got easier. Luxury that's well made, is always worth the investment in American made.
Affordable Luxury Gifts for Women
Kámen Road: Luxurious Leather Accessories
Add some style to her work day with a luxurious leather accessory from Kámen Road. Kámen Road Leather Laptop Case is made in Oregon from full grain leather and lined with suede in a contrasting color. It has a zip pocket to hold all of the work essentials- phone, pen, business cards and more. Looking for something larger? The Kámen Road Leather Laptop Bag (pictured in the cover photo above) is the perfect size to hold everything when commuting from home to office and makes a great carry all for work trips.
Kathleen Murphy, the founder of Kámen Road, chooses natural materials for Kámen Road's products first because these natural materials breakdown over time, unlike synthetic plastic-based materials and microplastics that leave a lasting impact on our environment. Kámen Road products are made to order by skilled leather artisans in small quantities. As part of the Slow Fashion Movement, Kámen Road values quality as a priority over quantity.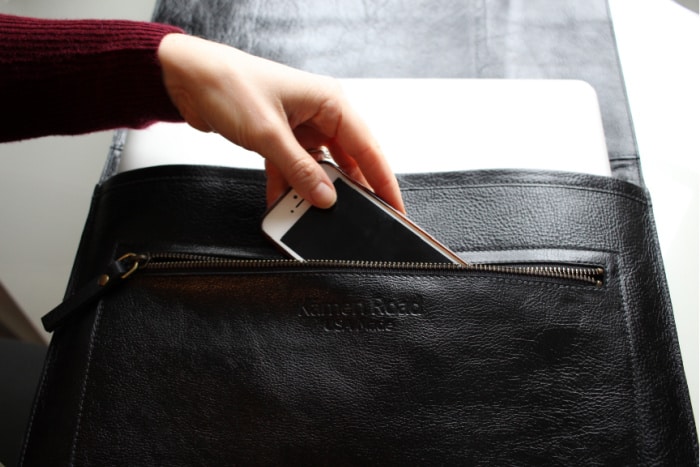 For more American made luxury gift ideas, don't miss the following USA Love List articles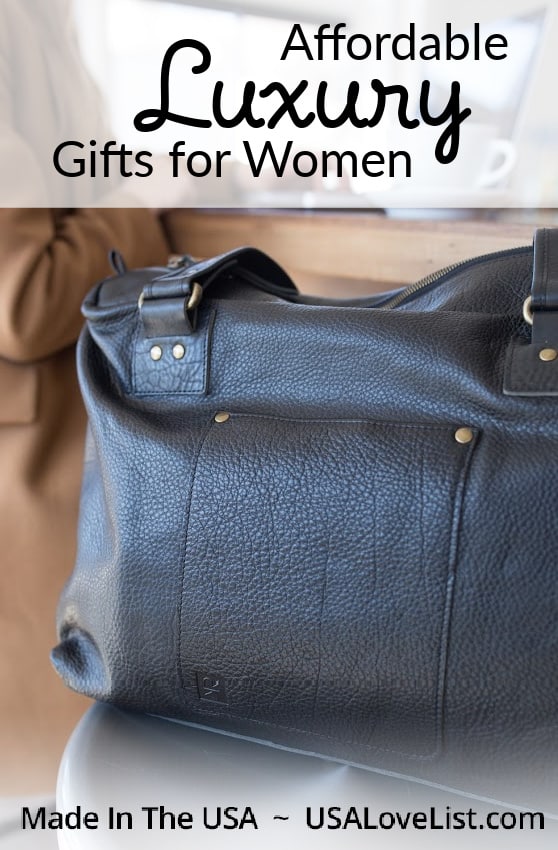 Cover photo and pinable photo: Kamen Road Laptop Bag in brown leather and black leather.