Beauty items make great stocking stuffers. They come in eye-catching packages and often have a sweet scent. Some are even essential items which make for a practical and pretty gift. All of the beauty items in this gift guide are priced under eight dollars and made in the USA.
Beauty Buys to Stuff Your Stocking
EOS Lip Balm.
These little spheres make my list often because they are so fun. My 15-year-old has quite the collection and no one in the household can keep their hands off of them.   They always have special editions for the holidays.  The list of flavors continues to grow and all the formulas are fabulous.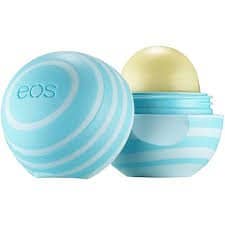 Essie Nail Polish.
Countless gorgeous and richly pigmented shades. Check out the Holiday beauty collection for some sparkle! The choice polish of many salons.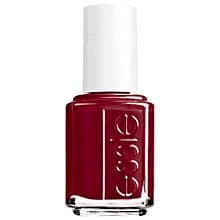 C.o. Bigelow Rose Salve
 A classic choice. Moisturizes cuticles just as well as it softens lips.  The tin is super cute and easily portable too.
Burt's Bees Peppermint & Rosemary Body Wash.
Everyone can use a refreshing body wash. This one smells great, cleanses and conditions while it awakens the senses.
Bare Escentuals On The Spot Eye Makeup Remover.
These little beauty tools are great for makeup users of any age, a novice or a pro. Conveniently packaged and designed for precise removal of all eye makeup.
Philosophy Purity for travel.
The one-step cleanser by Philosophy.  Remove makeup, cleanse and tone with this beauty lover's choice. Some Philosophy beauty favorites and holiday exclusives are bottled up and packed in ornament boxes.
Bath & Body Works PocketBac
are 5 for $5 in stores and sometimes even less than that at online shopping sites. Tons of cute packages and fun scents. I love the Holiday designs and sanitizer is good to have on deck for the cold season.
Not Your Mother's Hair Renewal Treatment. This conditioning treatment is perfect for use in the winter. The forced air heat and cold blowing wind all wreak havoc on the moisture balance for our tresses.   This is a true treat for your hair and restores the luster.
Support the Economy – Buy American Made Beauty Products
Gift giving is a great time to support our economy and do some conscious shopping. All beauty and cosmetic products have to label their country of origin so it's as simple as reading the fine print. Many online retailers are listing it in the product description as well. Our gift guides and recommendations are also a great resource for fabulous American made items. Happy holiday shopping!