When buying gifts for grownups, here is a hint: every one loves gifts they can put to use right away. Giving useful gifts ensures the gift you give doesn't end up part of someone's clutter chaos. And of course, I will tell you to choose an American made gift. It will help you filter the huge number of gifts available this time of year and you'll end up with the perfect present.
Truly Useful Gifts, Made in the USA
A Sturdy, Stylish Bag
For play or for work, everyone needs a good bag! Duluth Pack has been making bags in the USA since 1882, making it the oldest manufacturer of canvas and leather bags in the US. They continue to manufacture high quality, built-to-last canvas and leather bags, packs, and outdoor gear in their century-old factory. Duluth Pack maintains the handcrafted American made heritage and one-customer-at-a-time philosophy of doing business that we have always valued.
Duluth Pack made in USA canvas and leather bags are the perfect useful gift for the traveler, the outdoor adventurer, the student, and for well, for anyone!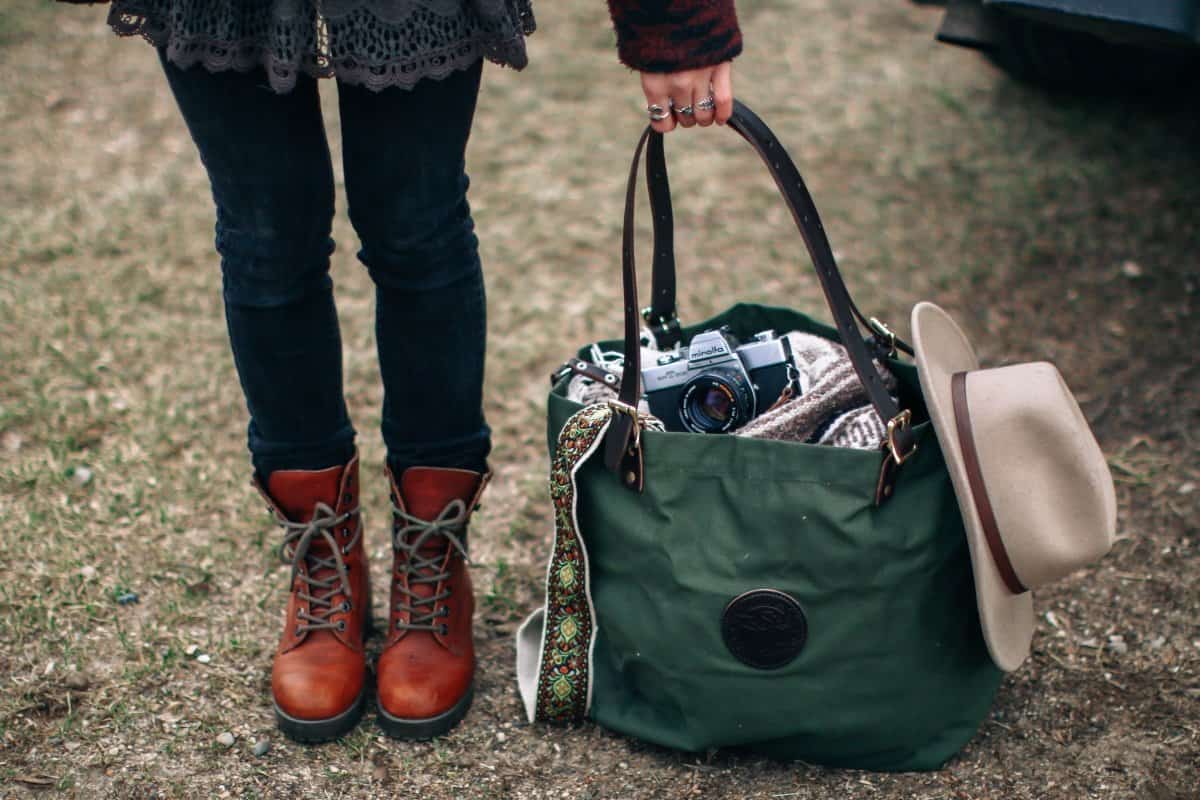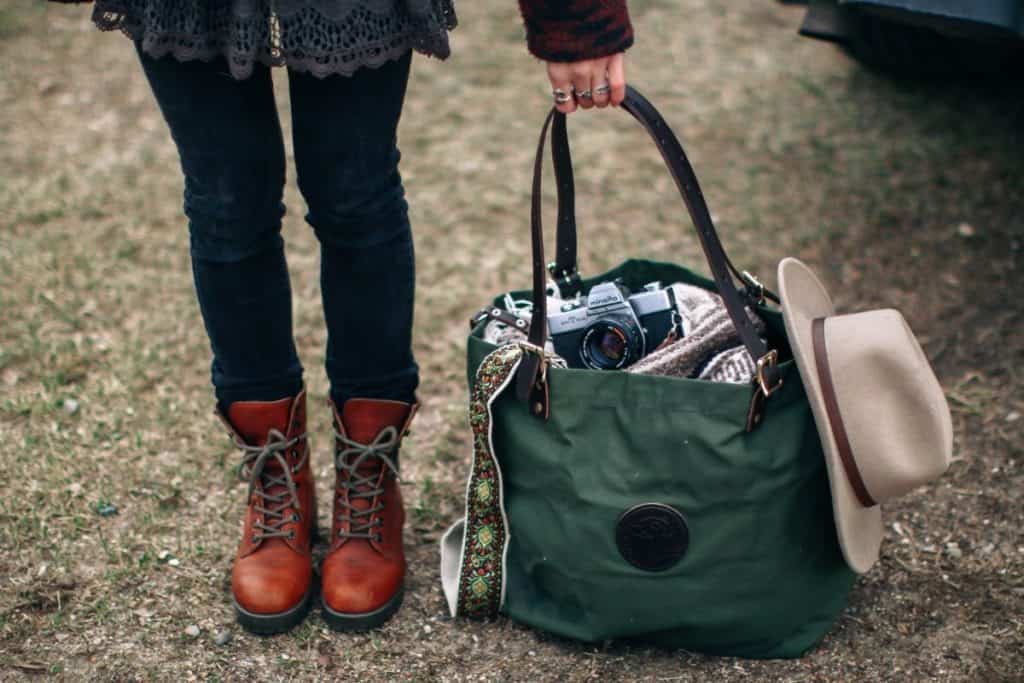 Flavorful Dressings
If you are looking for a useful gift for a foodie, the variety pack of Bold Palate dressings will be LOVED. All of Bold Palate's dressings are made in the USA from 100% plant based ingredients. They contain no artificial sweeteners and no artificial preservatives. Instead, healthy and natural ingredients are a priority like vegetable purees, flavorful spices, and herbal teas. Bold Palate products contain no common allergens like peanut oil, dairy, shellfish, gluten and soy. Yes, NO SOY. I have a soy allergy and one of the hardest things to find without soy in it are salad dressings. The Apple Spice Vinaigrette is my new all time favorite salad dressing. It is like a homemade apple pie on your salad. Bold Palate dressings are more than salad dressings. They can be used as as a marinade, sauce and even a dip. The flavors are bold and unique and add to the foodie cooking (and eating) possibilities!
A Good Night's Sleep
Authenticity50 bedding is manufactured in the USA from Seed-to-Stitch® and is made from high quality, grown in California, Supima cotton. Supima cotton thread is stronger and softer than regular cotton, creating softer, more breathable bed sheets. Authenticity50 bedding is available in the percale weave which is longer lasting (the sheets even get softer with more use), more durable, and less prone to pilling than sateen weave bedding. Authenticity50 bedding is NOT wrinkle free, as formaldehyde is used in the process to make fabric wrinkle resistant, and EWWW, who wants to sleep wrapped in formaldehyde?! Authenticity50 offers sheet sets, duvet sets, duvet covers, and classic pillowcases. Authenticity50 bedding is available in the colors of Carolina Gray, and Signature White.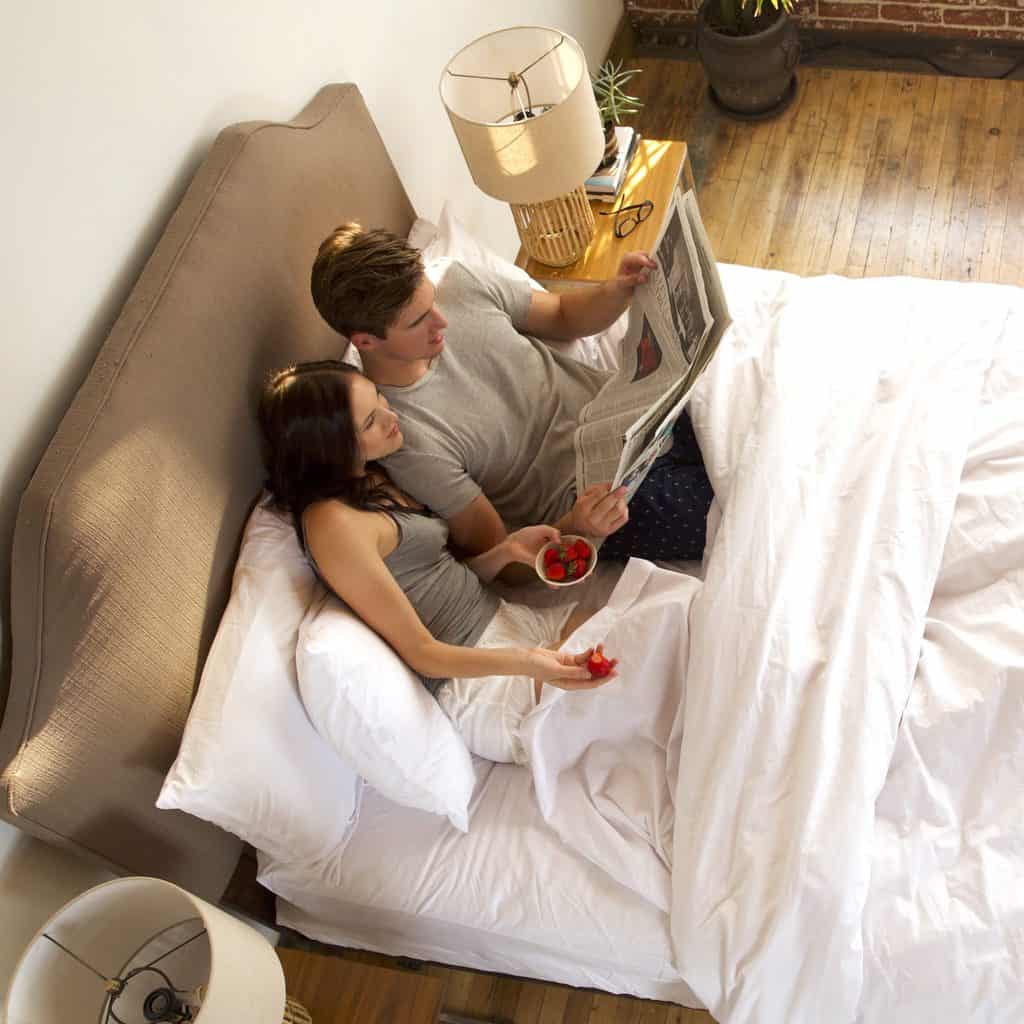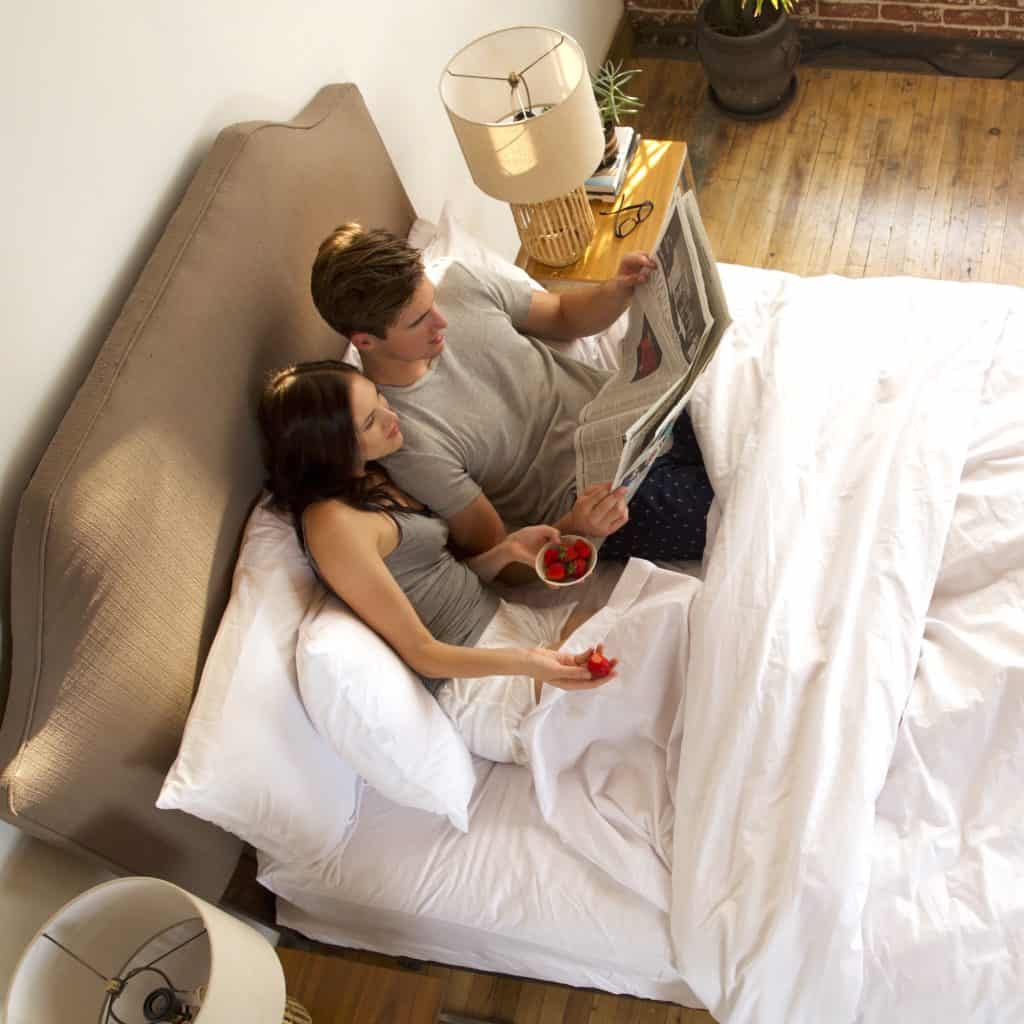 Tea Time
Fiesta dishware is an iconic American kitchen favorite. Made in USA Fiesta teapots come in a variety of colors. Add some American grown tea, and artisanal tea snacks to create a useful gift set.
Smoothie Splurge
We all want to start the new year on a healthier note. Help that person on your list get a kick start with a Vitamix blender. Nothing beats a Vitamix smoothie! For more made in USA small appliance ideas, visit our source guide for made in USA household.
Comfy PJs
Everyone needs a comfy pair of favorite pajamas. We have the source list for American made pajamas for men, women, and kids, so there is bound to a pair that would make the perfect gift. Don't miss our source list of made in USA moccasins and slippers!
Cover photo: Duluth Pack, made in USA canvas and leather bags.
Disclosure: This is a sponsored post which USA Love List is proud to share with you because, sponsored or not, we only share stuff we love.