Since I have a five year old daughter, I have been on the hunt for American made princess gift ideas for quite a while now.  I have to say, I was actually surprised when I started finding things with the Disney Princesses on them! Today I share with you some of my favorite American made princess items, which all make great gift ideas for the child on your holiday list that loves everything princess!
American made Princess items
Disney Princess Sleeping Bag
Located in Haleyville, Alabama, Exxel Outdoors manufactures the only family style sleeping bags in America.  They offer several Disney Princess sleeping bags to choose from.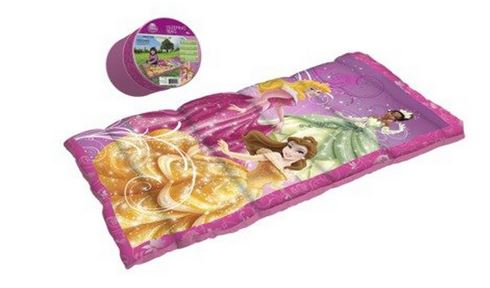 Disney Princess Wall Decals
Located in York, Pennsylvania, RoomMates is the largest manufacturer of wall decals in North America. Whether your little girl loves the Disney Princess, or just wants her room to be fit for a princess, RoomMates has the decal designs that fit her style. Read more about RoomMates wall decals in a USA Love List review here.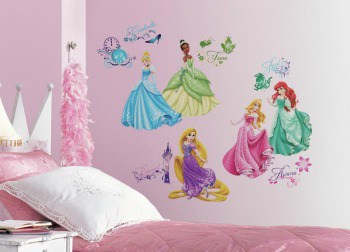 Princess Carriage Playhouse
All of Box Creations products, like the Princess Carriage Playhouse, are made in the USA from recycled materials. The cardboard structures are sturdy and easy to assemble and encourage hours of creative play.
Princess Garden
Located in Northeast Ohio, DuneCraft is the company behind the Princess Garden. DuneCraft creates unique, and educational growing products, all made in the USA.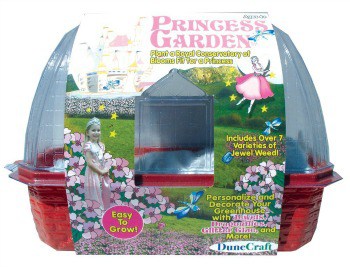 Disney Princess Lip Gloss
What girl would not be happy to find lip gloss in her stocking? All of Lipsmackers flavored lip gloss is made in the USA, including the line of Disney Princess gloss.
Princess-Opoly Board Game
Late for the Sky designs, prints, manufactures, assembles AND distributes all of their themed board games in their Ohio location. Princess-Opoly is a fun way for kids to practice their math skills.