If you do some serious grilling, or know someone who does, than this list is for you! Serious BBQs call for some serious equipment and this list of best grilling tools and BBQ products has you covered. It includes grilling accessories, items you need for the cooking heat, and even BBQ sauces and rubs, all made in the USA. These items make great gifts too!
Made in the USA Grilling Tools and BBQ Products
Grilling Tools
Don't miss our HUGE list of made in USA grills!
Charcoal, Pellets, Fire Starters and More
Check out our list of the Best Pellet Smokers Made in the USA.
BBQ Sauces & Rubs
TBJ Gourmet is dedicated to helping both home and professional chefs create the perfect bites that make memorable meals. From their trendsetting Bacon Jams (yup, that's right- jams made with BACON), to their globally inspired spreads, condiments, and rubs, TBJ Gourmet products will turn your grilled burgers, steaks, chicken, and even vegetables, into memorable gourmet creations.
Take $5 off all TBJ Gourmet orders over $25 with code USALOVE.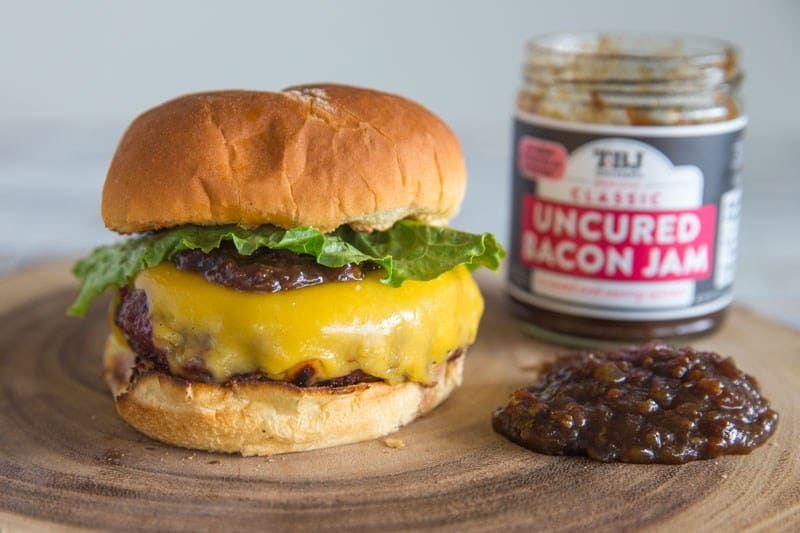 Have you visited our Made in USA Shopping District? It is the place to start your shopping when you want to find the best of American-made.
Love this list? We know you will love these lists too!

Pin this list to save it for later!