I'm a Virginia native and still live in Washington, DC close to northern Virginia, where I grew up. There are traditional Virginia products that I've always enjoyed like ham, peanuts, and beer. When I set out to write this post, however, I was excited to find products I never even knew were produced in Virginia! Here are the best made in Virginia products I found.
Things We Love, Made in Virginia
Hudson Henry Baking Co. Granola
The Hudson Henry Baking Co. makes exceptionally flavorful small-batch, handcrafted granola in Palmyra, Virginia. The ingredients include non-GMO project certified natural, whole foods you'll recognize like rolled oats, pumpkin seeds, cashews, almonds, organic unsweetened flake coconut, real maple syrup, organic coconut oil, brown sugar, vanilla, a dash of cinnamon, and a really important bit of sea salt which make up the Cashews & Coconut Granola. Don't just take my word for it. The Hudson Henry Baking Co. has been awarded four sofi awards – Gold sofi for its Maple, Pecans and Coconut granola, and Silver sofi for its Cashews & Coconut granola. The sofi Awards are like the Oscars of the food industry.
The Hudson Henry Baking Co. is a Woman-Owned Business and started in 2012. The company's founder, Hope Lawrence. Her mission beyond the company is an admirable one -.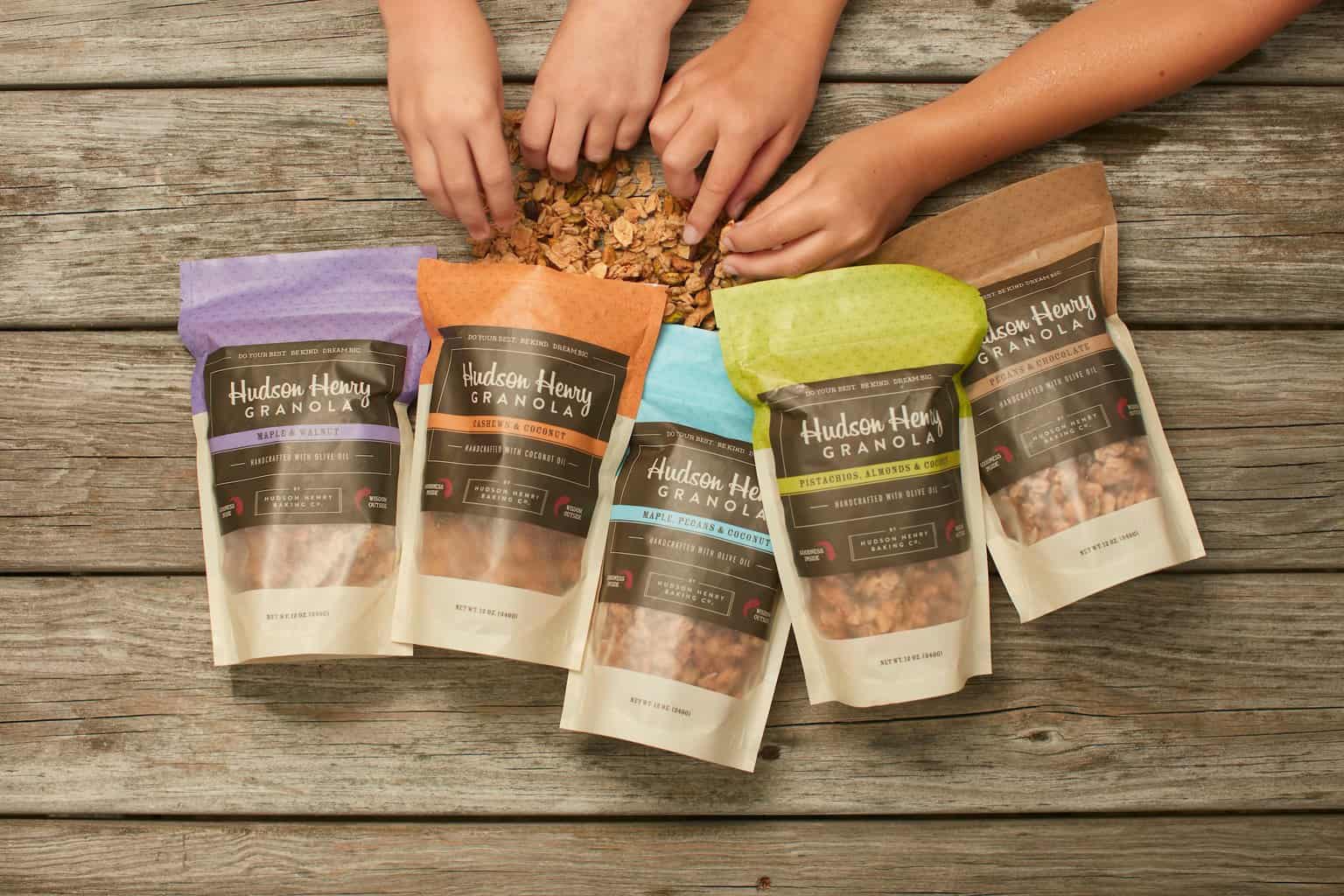 Blue Crab Bay Co. Peanuts
Blue Crab Bay Co. uses Virginia grown peanuts to make Skipjacks, the best-flavored peanuts you'll ever taste. These peanuts are spicy honey roasted gourmet peanuts. Even though I'm a Virginia native, I don't have a real affinity for peanuts. But I can tell you that the sea salt peanuts from Blue Crab Bay are the best peanuts I've ever had. They are boiled, not roasted, and salted with sea salt, not iodized salt, and you can taste the difference! They are perfect for snacking or to have on hand when entertaining. You'll be supporting Virginia peanut farmers every time you make a purchase.
Cirrus Vodka
Where do I start with explaining my love for Cirrus Vodka? The first time I enjoyed it was out at a restaurant, The Hamilton, in Washington, DC that only uses craft spirits from the States. After drinking their version of the Mule, I was hooked. All I could taste from the vodka was smoothness, with no "alcohol-like" aftertaste. The vodka is triple distilled to perfection.
We have summer cocktail drink recipes using vodka that you don't want to miss!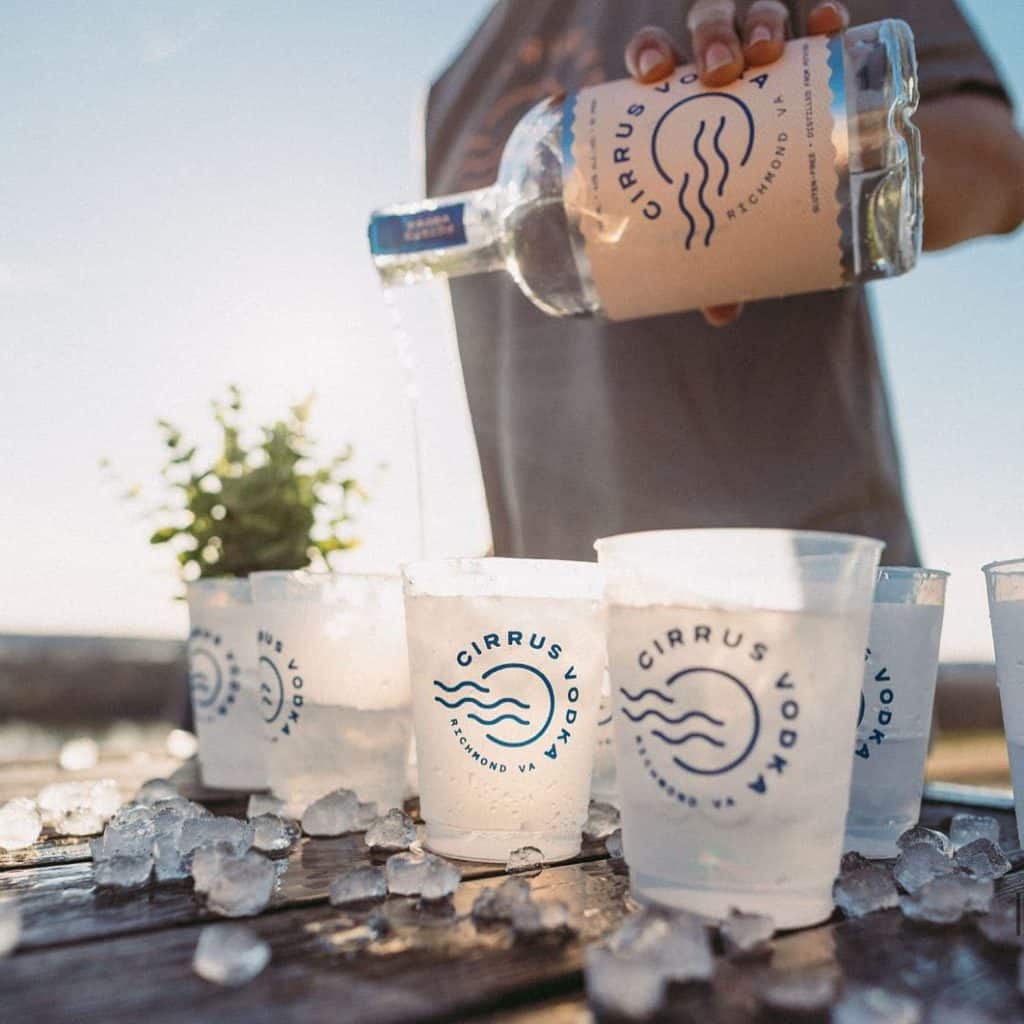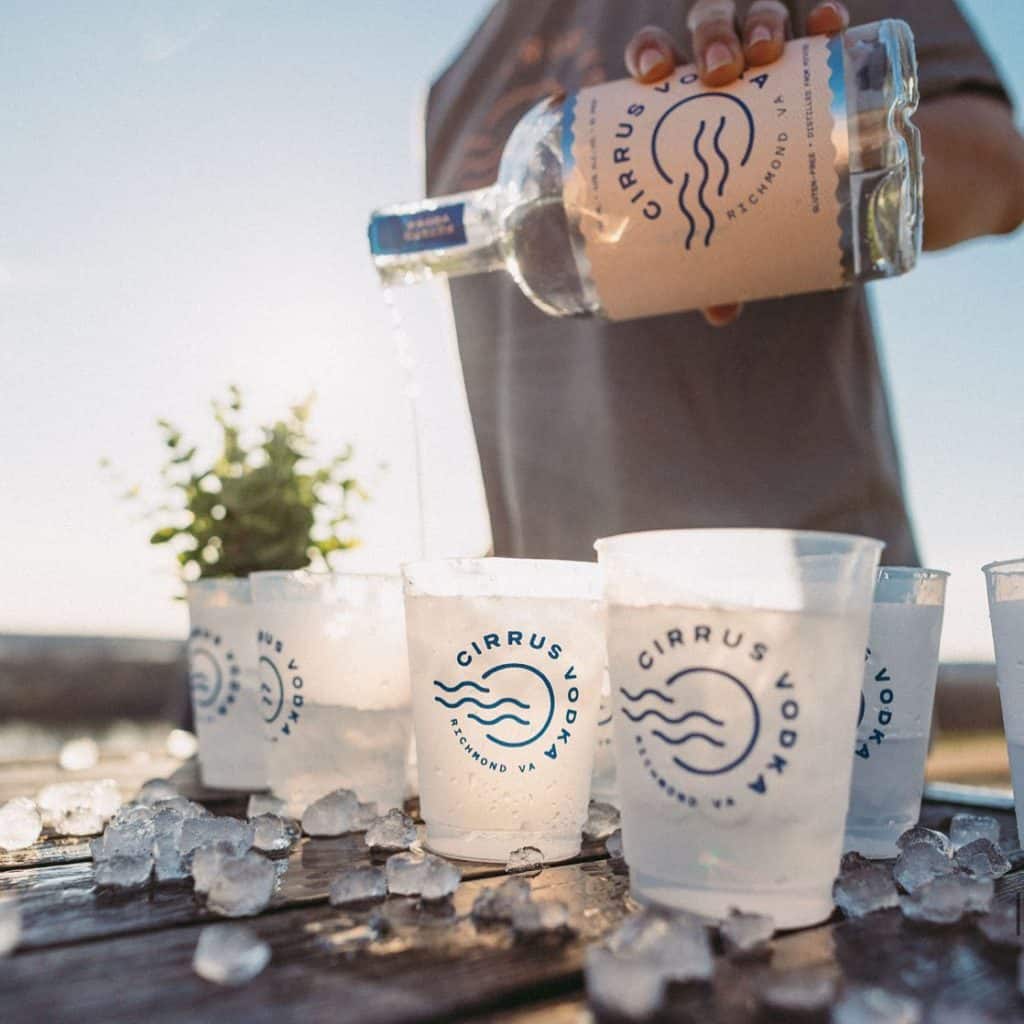 Bone Doctors' BBQ Sauce
If you are searching for an all-natural barbecue sauce, Bone Doctors' is it. If you are searching for a gluten-free barbecue sauce, here it is. Bone Doctors' make different kinds of barbecue sauce with no corn syrup, artificial flavors, or preservatives, and you can taste the difference. The Carolina Bold BBQ sauce is my favorite because its vinegar base makes it tangy, while the spices make the meat tender and flavorful. It's made with clean ingredients including apple cider vinegar, spices, sugar, kosher salt, paprika, chili powder, garlic, onion, and xanthan gum, making it a gluten-free BBQ sauce without artificial colors, flavors, or preservatives.
Don't miss our list of made in USA grills and grilling accessories.
Olli Salumeria Prosciutto and Salumi
Virginia is known for its ham, but now it is also known for its prosciutto and salumi, thanks to Olli Salumeria. Don't take my word for how wonderful their salumi tastes, read what world-renowned chefs have to say. Find the brand at your local Whole Foods market.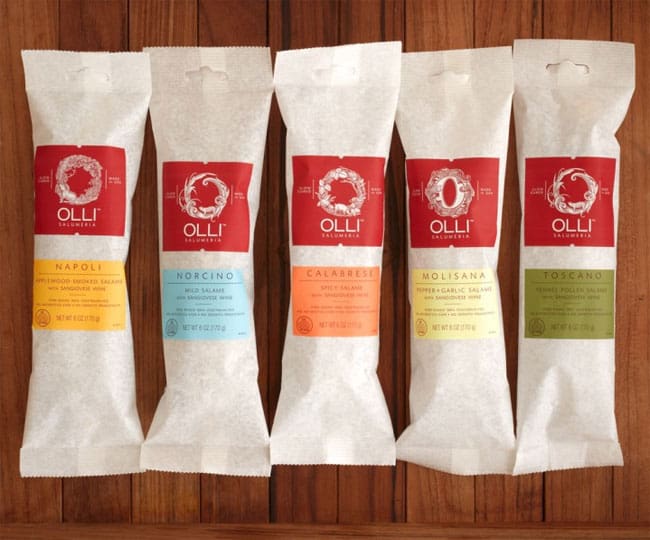 Capps Shoe Co. Footwear
There are a variety of shoe companies making shoes in the USA, one of them, Capps Shoe Co. happens to be in Virginia. The company was founded in 1876 and it employs over 175, in its main office and warehouse in Lynchburg, Virginia, and factory in Gretna, VA. It makes both men's and women's shoes that come in varying width. You can order their shoes on the company website or on Poshmark.
Don't miss our source list for made in USA shoes.
WoodWick Candles
You're probably seen WoodWick candles retail stores. Maybe you didn't realize they are made in Virginia? The company was founded in 1990 in Lynchburg, Virginia. Today the company occupies a manufacturing facility not far from the original garage in which it was started.
Don't miss our source list for made in USA candles.
Port City Brewing Beer
Port City Brewing happens to be in my hometown of Alexandria. Its beer is on draft and in bottles at our local Whole Foods and various restaurants in the area. I particularly love its Monumental IPA, which isn't surprising since it took home the bronze medal at the Great American Beer Festival in Denver in 2012.
Artisan Confections Chocolate
Artisan Confections is a small-batch chocolatier company based in Arlington, Virginia offers unique flavors like Lemon-Espresso and Passion Fruit Caramel, or popular flavors like Salted Butter Carmel. These made in Virginia chocolates are decadent, smooth, and true to flavor. Check out their selection online.
SUPPORT AMERICAN MADE. THESE POSTS HAVE TIPS THAT WILL HELP YOU DO JUST THAT.

What Does the Made in the USA Label Mean? Your Questions Answered.
Trying to Buy American? 3 Rules to Follow EVERY time you go Shopping
Ask your favorite stores to help you Buy American
Let's buy American made gifts. We've got all the good ideas.
How to Avoid Tariffs: Buy American! Start Here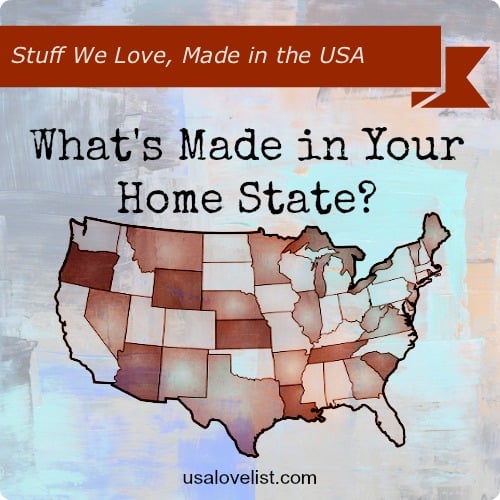 Have you visited our Made in USA Shopping District? It is the place to start your shopping when you want to find the best of American-made.

Pin this list to save it for later!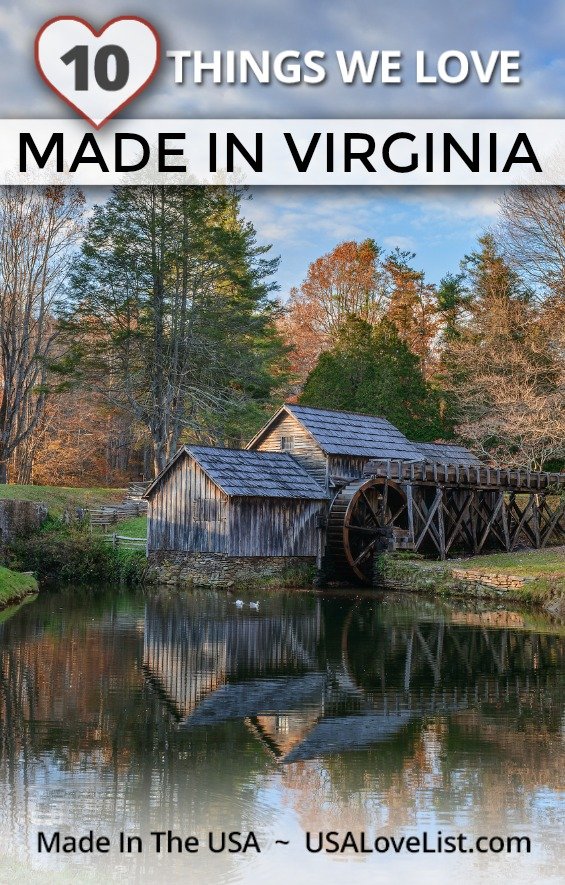 If we missed any of your favorite Made in Virginia products, tell us all about it in the comments section!
Disclosure: This is a sponsored post which USA Love List is proud to share with you because, sponsored or not, we only share stuff we love.