Preparing For House Guests This Season
Autumn is here and it's that time again. Time for Fall cleaning and prepping for houseguests for the Thanksgiving, Christmas and/or Hanukkah holidays. If you're looking for simple and inexpensive ways to spruce up your house, Better Homes & Gardens American made towels, available at Walmart, are here.

What's the story behind Better Homes & Gardens American made towels?
The Better Homes & Gardens American Made Towel Set is produced by 1888 Mills. The company has been making towels from 100% USA grown cotton since, well, 1888. Production takes place in Griffin, Georgia which is about one hour outside of Atlanta. The company recently expanded, and employs over 200 people to produce its towels in its textile mill. This company has one of the last textile mills in the USA. Every towel is manufactured with genuine craftsmanship that has been handed down from generation to generation.
We're so glad Better Homes & Gardens decided to make their towels in the USA. We're glad because it means more jobs for Americans and that there are less environmental impacts since domestic inputs are used to manufacture these towels.
What does it mean to you to buy American made? Let us know in the comments section!
Six Color Options Available
We're so excited because this is the first time the Better Homes & Gardens American Made Towel Set has committed to making its branded towels in the USA. The towels come in six color options including, blue, brick red, charcoal grey, green, tan, and white.
Priced Well: Affordable American Made
With prices from $3.48-$5.98 per towel, these American made towels make for a great upgrade to your home or a great gift giving idea for the holiday season. I love the size of the bath towel. It feels oversized without being too big.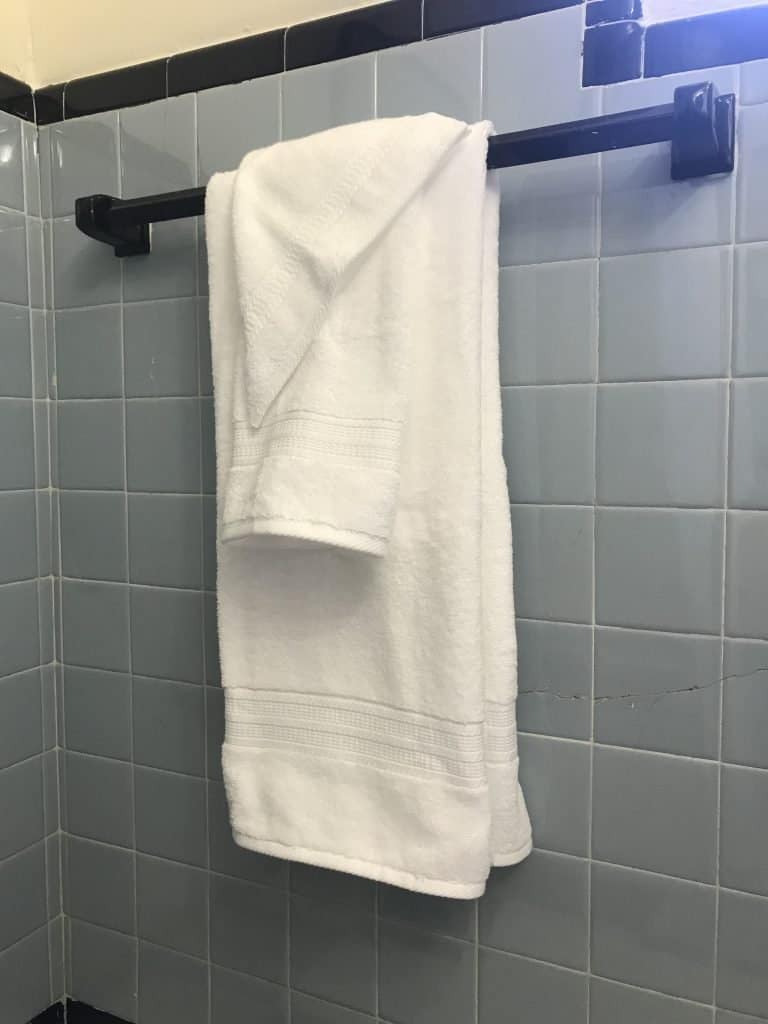 Let us know in the comments below… How often do you replace your bath towels? Would you be thrilled to find American made towels? Which color would you choose?
Disclosure: This is a sponsored post which USA Love List is proud to share with you because, sponsored or not, we only share stuff we love.