The made in USA item that we hear readers are looking for the most is the toaster. In fact, 'Toasters made in the USA" is such a frequently used search term that there are many articles out on the internet filled with false in information, just to capture this search traffic. Made in USA toaster searchers beware!
USA Love List editors have hunted high and low for toasters made in the USA and this is what we have found.
ARE THERE ANY TOASTERS MADE IN THE USA?
If you are looking for the generic style two or four slice counter top toaster, then you will not find a toaster made in the USA. It is too hard for American toaster manufacturers to compete with all of the low cost, made in China toasters on the market. Not many consumers are willing to pay over $300 for a made in USA toaster. Thank you for trying! If you are looking for a commercial toaster or American made toaster alternatives, then we have some suggestions for you.
Commercial Toasters Made in the USA
Star Manufacturing Commercial Toasters
Star Manufacturing is the largest manufacturer of food equipment in the world. If you are looking for a toaster for a commercial kitchen, then Star Manufacturing has many sizes of conveyor toasters and contact toasters to chose from. The Star manufacturing factory is located in Smithville, Tennessee. Star toasters are assembled in America from parts sourced world-wide.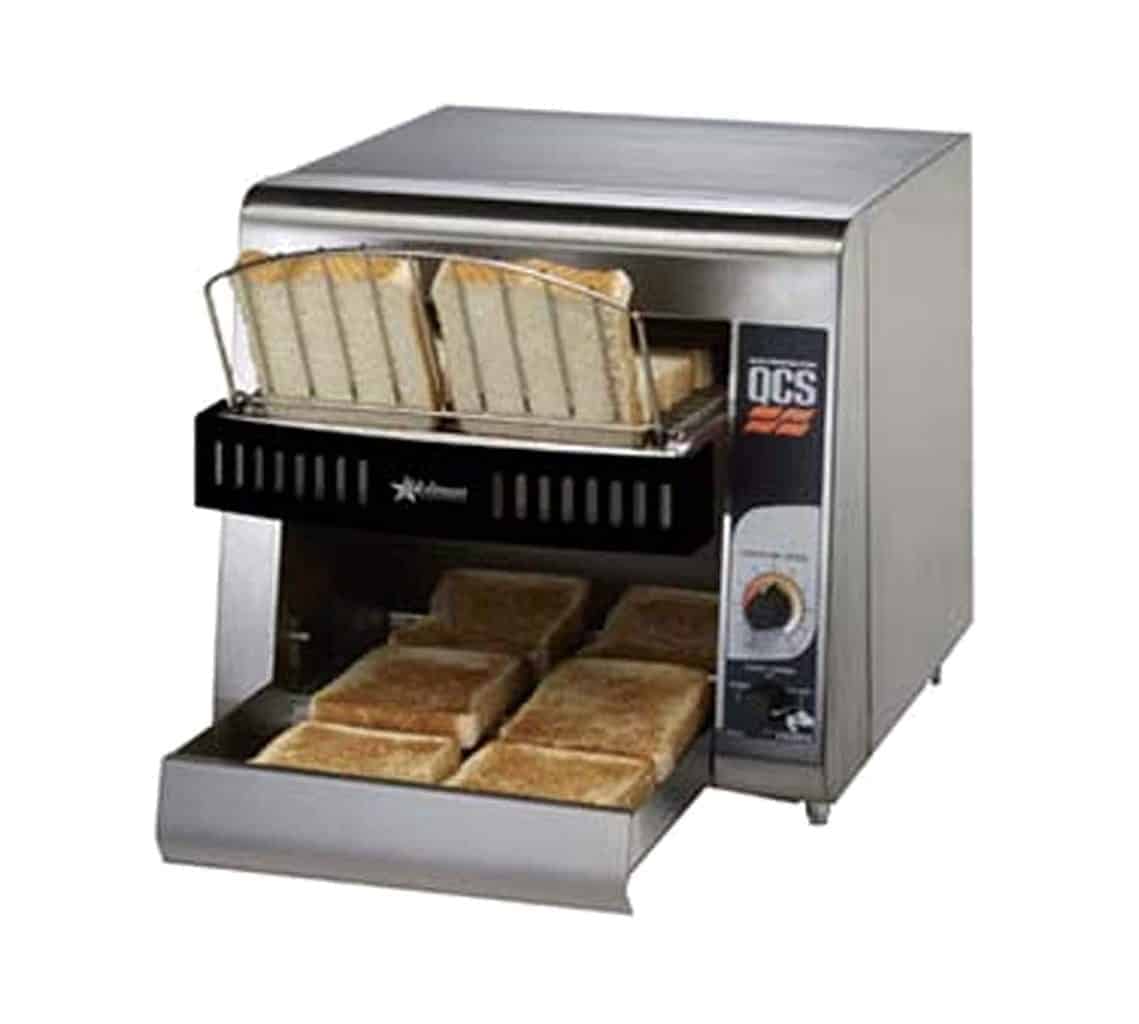 WE FOUND THESE MADE IN USA TOASTER ALTERNATIVES
We will keep our eyes out for residential toasters made in the USA. Until then, we have found made in USA toaster alternatives that we suggest.
Do you have a favorite American made toaster alternative that we missed? Let us know in the comments below, and we can add it to this list! We update this post often and we will always on the hunt for an American made toaster manufacturer!
Cast Iron Sandwich Toaster
The Cast Iron Sandwich Toaster is made in the USA by C. Palmer Manufacturing Co. Inc.. It is a must have for the best campfire cooked breakfast sandwiches. The heavy duty casting holds steady heat and cooks evenly.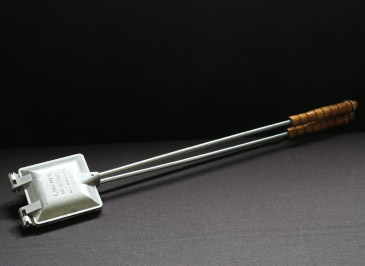 Lodge Cast Iron Grill/Griddle
Who says you even need a toaster to heat up English muffins and bagels? The best way to make an English muffin and bagel crispy on the outside while soft in the middle, is on a griddle. The Lodge Cast Iron Reversible Grill/ Griddle is perfect for cooking on a campfire and on a stove top.
Other American Made Kitchen Appliances
It might be impossible to find a residential toaster made in the USA, but we have found many small kitchen appliances that are American made. If you are looking for a made in USA blender, coffee pot, or other kitchen appliances made in the USA, be sure to check our our Made in USA Appliances Ultimate Source List.
Love this list? We know you will love these lists too!

Pin this list to save it for later!