While you're looking for gifts, consider these 15 made in the USA gifts in big box stores.
15 Made in the USA Gifts in Big Box Stores
It's gift-giving season and you can't keep from clicking on ads for the year's best deals. We certainly get it; who doesn't love a quick run to their local Costco, Target, or Walmart?
The good news is, you can shop American-made at these retailers! We've compiled a list of 15 made-in-the-USA gifts you can find at the big box stores.
If you come across other made in America products at these places, let us know!
Made in the USA Gifts from Target
Toddleroo by Northstates makes play yards and gates that help your baby explore within safety boundaries. Target carries this colorful six-panel gate that's made in Wisconsin.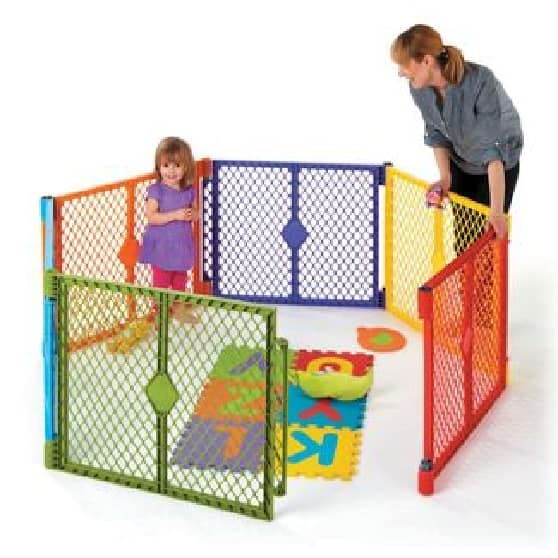 Related: American Made Baby Products: The Ultimate Source List
Also at Target, you'll find the Bunn Speed Brew Elite Coffee Maker that's assembled in the USA. It makes a full pot of coffee in four minutes, thanks to its holding tank that keeps water hot and ready to go.
I bought these Mr. Sketch scented markers for my kids over 20 years ago and they're still doing great! Plus, they have fruity fragrances instead of that horrible alcohol solvent odor. I'm glad to discover all these years later they're made in the USA!
New crayons aren't just for school. Kids and grown-ups both enjoy coloring with a new set of 64 Crayola crayons, the quintessential crayon made in Pennsylvania.
My spouse recently purchased these WeatherTech floor mats for my car, and I love them! They stay in place and they're much heavier than my previous mats. They're made in Illinois and protect my floors from dirt, salt, water, and snow.
Related: Load Your Car with Auto Accessories Made in the USA
KitchenAid Stand Mixers are so popular, you can find them in all three of our big box stores, including Target. Made in Ohio, they truly are the best mixer on the market. I've learned to put small chunks of cooked chicken or pork in the accompanying bowl for the mixer to pull it apart so I don't have to. Note: KitchenAid's slow cookers, food processors, and countertop ovens are not made in the USA.
Made in the USA Gifts from Costco
If you're looking for a new mattress, try out this Ghostbed Hybrid Medium Mattress that's manufactured in the USA and sold at Costco. It's offered in queen, king, and California king sizes. Costco carries other styles from Ghostbed as well as Leesa mattresses, also made in the USA.
If you're looking for great made in the USA skincare items, consider Drunk Elephant's TLC Sukari Babyfacial. The duo package includes an exfoliating mask and facial oil appropriate for any skin type.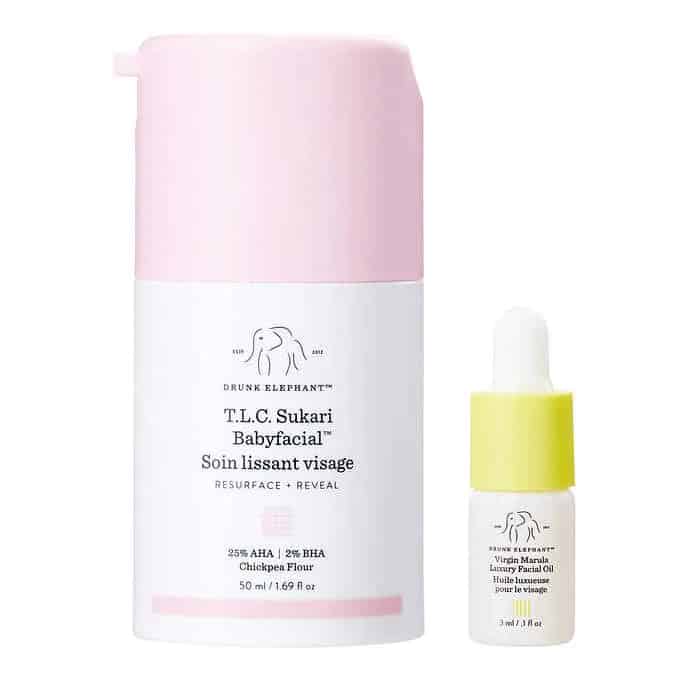 Anyone who spends time in the kitchen will appreciate this Snapware food storage system. The containers are heavy glass and the lids are made from thicker plastic that snaps onto the glass, staying in place. We like these storage containers so much, that we recommend getting two sets!
If you're looking for some on-the-go protein or a quick snack at home, consider Kirkland Signature Premium Extra Thick Steak Strips. These jerky-like strips are gluten-free, fat-free, and have a mouth-watering smoky flavor.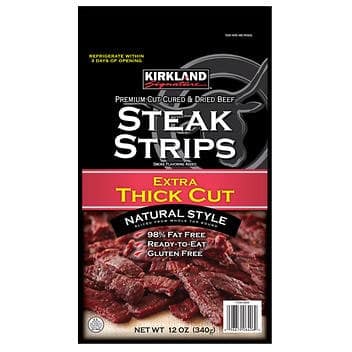 Made in the USA Gifts from Walmart
The Simplay3 company has been around for over 50 years making numerous products including toys for preschoolers. Your little explorers will love the indoor-outdoor activity sets for climbing, crawling, and sliding. Walmart carries several models.
Related: American Made Baby Toys, Toddler Toys & Preschool Toys: The Ultimate Source List
You just can't have too many sippy cups on hand for little ones, and you can find some American-made, colorful sippy cups at Walmart. Made by Re-Play, these no-spill sippy cups come in several different sets.
Lodge Cast Iron Cookware has been made in Tennessee for decades, and there's been a resurgence of interest in cooking in cast iron. Walmart has a great selection, including this Double Dutch Oven we make our Christmas Eve stew in. Note: Lodge Enamel Ware is not made in America.
Who doesn't enjoy getting a new area rug to transform a room in the home? These Garland rugs are sold by Walmart and made in Georgia. There are several styles to choose from, but we're fond of the Denali 7-foot by 10-foot selection.
Related: Made in USA Area Rugs, Decor Rugs, Floor Mats, Carpeting: An Ultimate Source List
Have you visited our Made in USA Shopping District? It is the place to start your shopping when you want to find the best of American-made.

Pin this list to save it for later!