Do you wear lots of black? Do you feel like your outfits seem to look the same everyday? If you're like me, you might answer "yes" to both questions. Follow these three tips for how to wear a scarf to update your look for any season.
Don't miss my list of American made scarf picks!
How to Wear a Scarf: Three Tips To Update Your Look
1. Use a scarf to create the focal point of your outfit.
2. Pick a bold, fun, pattern that pairs well with neutral colors.
3. Pick a style that adds volume where you want it.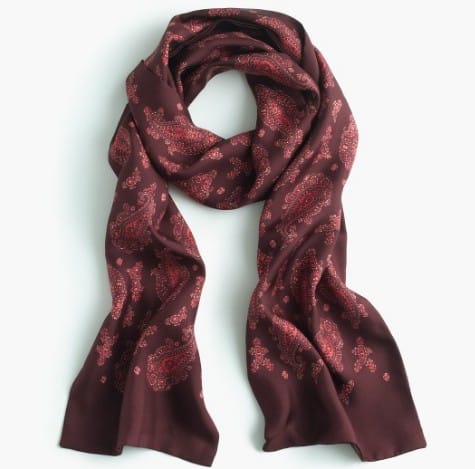 If you want to elongate your look, try a long rectangular scarf that can be draped across your shoulders or worn around the neck and wrapped around multiple times. Try: NOMA Hand Dyed Scarf (only dyed in the USA, not knitted here)
Looking for some ideas on how to tie a scarf? Watch my favorite video for instructions.