Now is the perfect time to support American manufacturing and add made in the USA women's clothing items to your closet. We are going to help you out with this ultimate source list of made in USA women's clothing.
Made in USA Women's Clothing
Red Ants Pants: Workwear for women. Heck yeah.
Red Ants Pants was founded in 2006 by Sarah Calhoun as the first clothing company focused exclusively on workwear for women. Tired of wearing men's work pants that didn't fit properly, Sarah designed pants that fit, function, and flatter. They are made for women of all shapes and sizes who work hard on the farm and in the trades. These pants are built to be comfortable, durable and long lasting!
All of Red Ants Pants clothing items are American made- heck yeah! The company is based out of White Sulphur Springs, Montana where the storefront, distribution center, and international headquarters all reside in an historic saddle shop. The pants are made in Seattle, the hats and belt buckles are made in Denver. Belts and aprons are made on site in Montana.
Made in USA Women's Clothing Brands: The Ultimate Source List
This list is in alphabetical order and is updated frequently, so check back often. If we have missed your favorite made in the USA women's clothing brand, please leave us a comment below.
Aliya Wanek creates comfortable, stylish clothing ethically and sustainably in California. If she's not making the apparel herself, Wanek works with two small factories and local contractors in the Bay area to produce and dye her garments, always taking into consideration ways to reduce the brand's environmental impact.
Angelrox clothing items for women are handmade in Maine from bamboo and sustainably based fibers that are soft and comfortable.
Aria Lattner's Aria jumpsuit is handmade locally & sustainably in Austin, Texas. I love the fabric of this jumpsuit! It's so and comfy. The one-size-fits-all jumpsuit is perfect to wear around the house, for your daily yoga practice or dressed up with a blazer and heels for a night on the town.
Aviator Nation is a 1970's inspired California lifestyle brand. Hand-made and perfectly distressed hoodies and sweatpants are the foundation of what we do. Take your look from the bedroom to the beach to bar and look casual chic while doing it.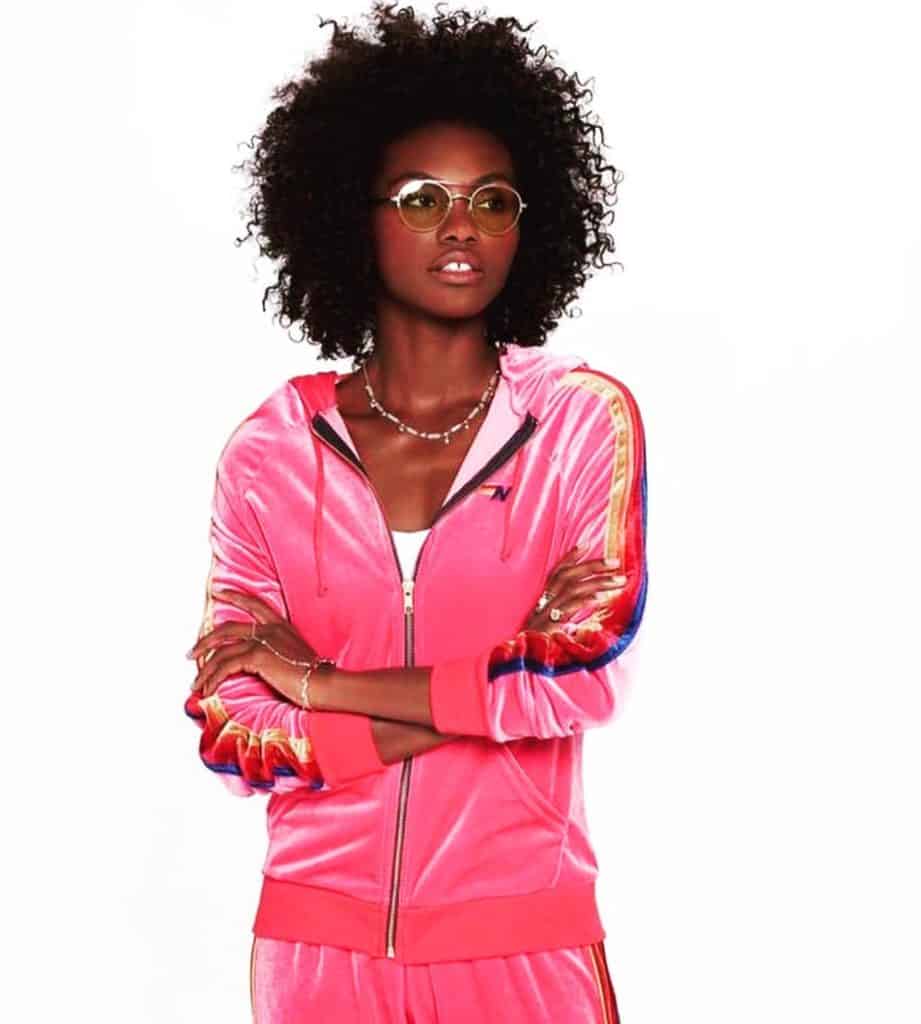 Clara Sunwoo is an ageless lifestyle brand. Every piece they design fits right, so you feel amazing. This brand makes feeling chic and put together easy and affordable. Don't just take my word for it, check out their fashionable styles that are meant to fit all shapes and sizes. 
Classy Cozy Cool Boutique is a small, family owned online boutique that sells only clothing that is made in the USA. Their clothing is fun, fashionable, and affordable. Plus size clothing is available.
Cotton Innovation (Coin 1804) manufactures most of its casual women's knitwear clothing in the USA. NOTE: Check labels and descriptions, some things are imported. Shop the Coin 1804 Amazon store.
Constant Sol makes actually stylish UV protective clothing that keeps you safe and comfortable in the sun. What I love about Constant Sol collections is that it's perfect from the office or the most comfortable and stylish resort wear! Items within the collection pair well together, so you can pack lightly and mix and match your items.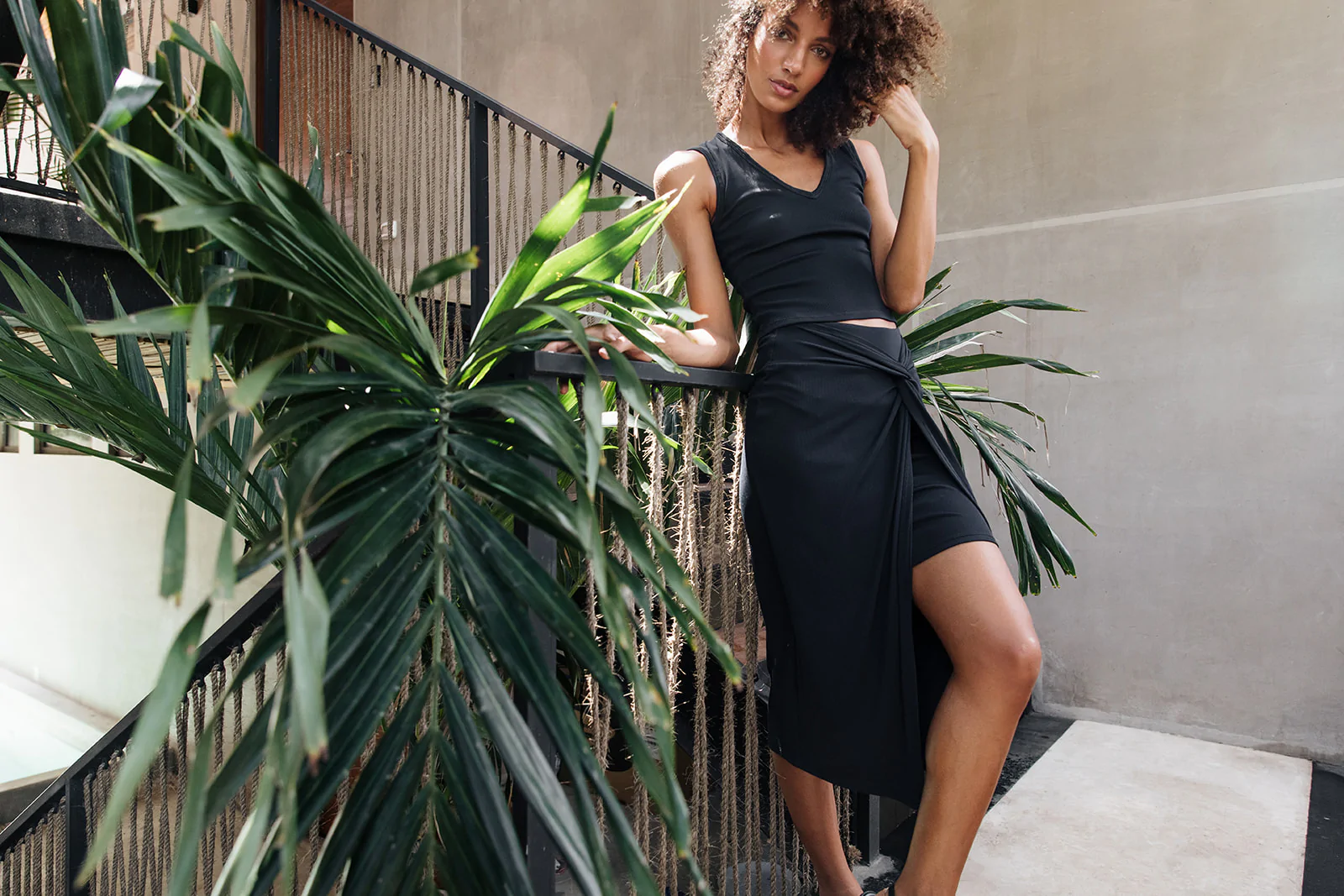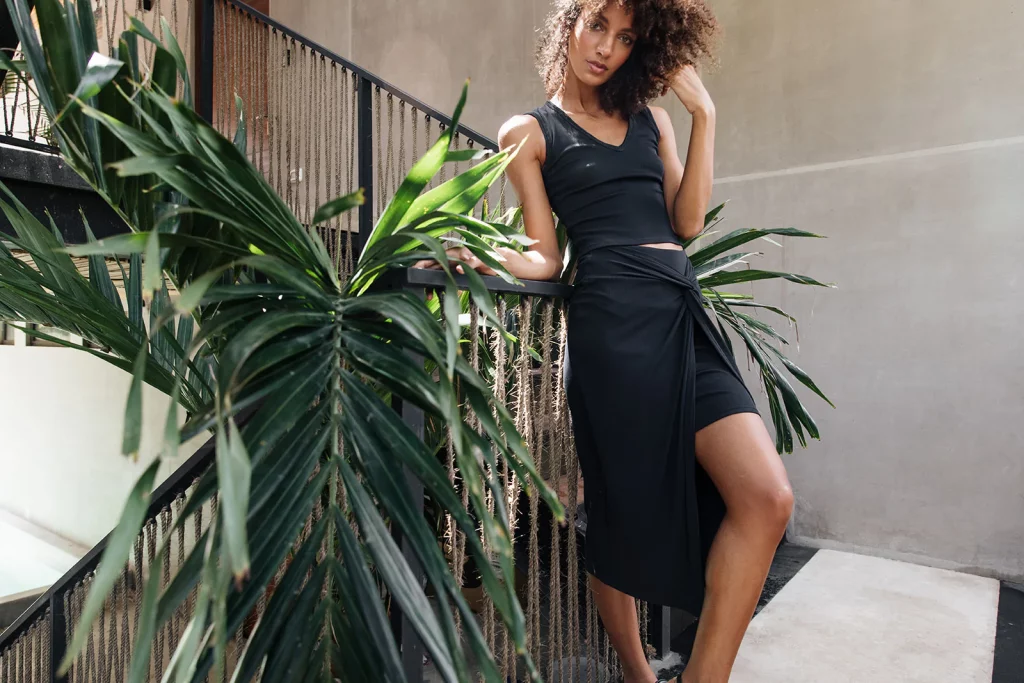 Dearborn Denim made in Chicago from Texas cotton, factory direct fashion jeans
Duckworth is the world's only source-verified, single-origin, Merino wool apparel company making 100% made in USA wool clothing for women. Their wool is sourced from open-range Montana Merino sheep living between 5,000' and 9,500' elevation, resulting in a rare, a soft durable wool fiber with exceptional loft and breathability.
EcoPetites ethical fashion clothing for petite women is made in the USA.
Emerson Fry prioritizes both American-made and sustainably made women's apparel, although the company does partner with artisans in other companies for some of its print designs. Each piece is made to order from fabrics such as organic cotton, hemp, linen, silk, wool, and repurposed fabrics from luxury brands that mill too much fabric. We really like some of their interesting, not too-over-the-top prints.
Emily Hsu Designs focuses on fashion and function with her entire collection. From luxe fashionable fitness outfits, stylish lounging sets, and tops to wear into the studio, each piece is made with love in the USA.
Eva Varro offers designer quality and looks at not-so-designer prices and above all, her collection is made with love and passion in the USA. I am consistently loving the styles from Eva Varro. Each season there's something new that catches my eye. I'm a huge fan of Eva Varro's leggings and harem no-pocket pants They're the BEST for traveling!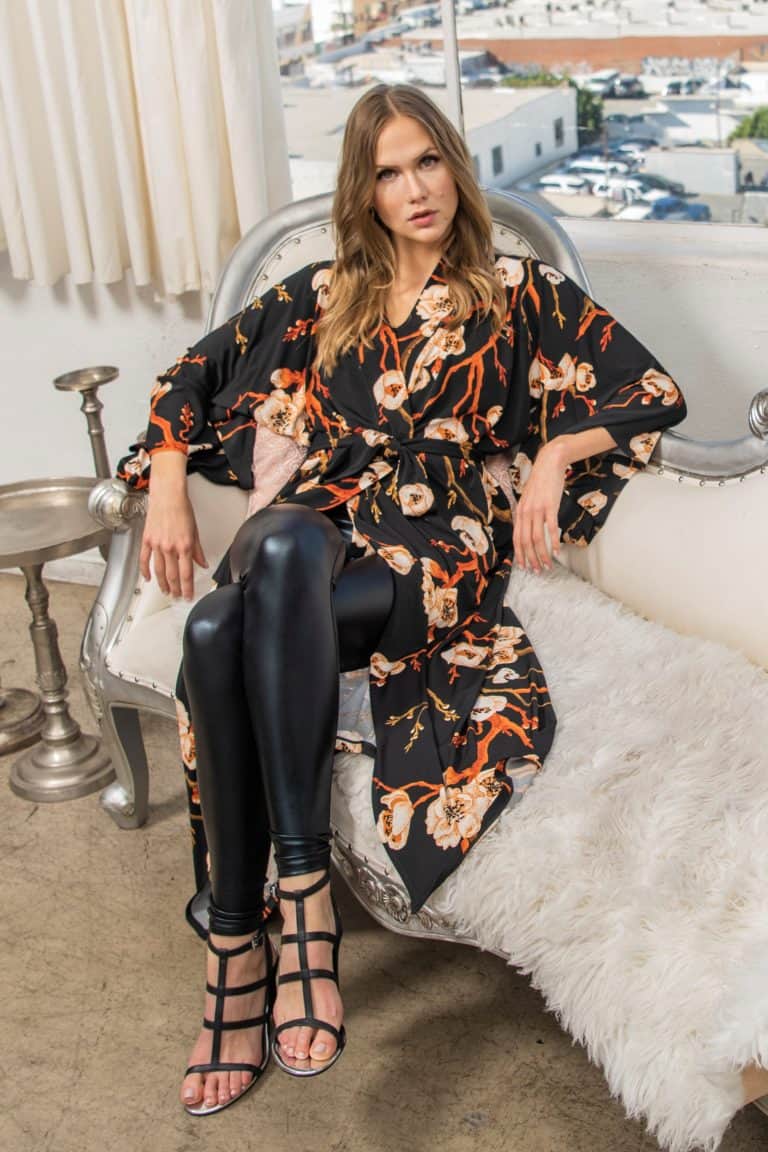 Hard Tail Forever makes colorful cotton workout gear for yoga lovers, and performance gear from pre-shrunk synthetic fabrics made for keeping you dry while you workout. Shop Hard Tail Forever Amazon store.
Harvest & Mill clothing is grown, milled, and sewn completely in America from 100% USA grown organic cotton. The company has been making its organic clothing in the USA since 2012 in California's San Francisco Bay area.
Hackwith Design House began with the goal of making long-lasting and versatile clothing that is as unique as its wearer. They've grown to offer additional lines including Core Collection, Swim, Basics, Plus, and Intimates. Everything is made in-house in its Minnesota studio by a talented team of seamstresses. To reduce waste, many of its items are not made until ordered by you. HDH's simple and clean aesthetic, quality fabrics, and impeccable attention to detail have made it a favorite of style-conscious women around the world.
JudyP made in USA women's tops and dresses are great for business and casual. JudyP fabric is USA made and has a built-in UPF of 50+. The fabric is double layered, so it falls well to highlight your best features. JudyP tops are great for layering or as separates to wear with your favorite pants or jeans. Save 25% off your JudyP order with code USALOVE. One-time use. No expiration. Sale items excluded.
Karen Kane women's clothing line includes casual and business wear pieces- pants, sweaters, dresses, and more. Note: Not all Karen Kane clothing is made in USA, but items that are clearly marked.
Koonies yoga pants are handmade in Los Angeles, California. These pants are comfortable pants for yoga or lounging. In fact, they're so comfortable you´ll forget you're wearing them! Keep it chill and lounge at home or dress these pants up when you head out to run errands or meet up with friends.
Kurve, available on Amazon, makes trend-conscious tops, dresses, leggings, sports bras, adult & kid dancewear, and other layering essentials, including a plus-size line. Made in Los Angeles.
LAmade offers basics to build a casual and on-trend wardrobe regardless of the season. The LAmade women's clothing collection, made in Los Angeles, is perfect for stylish weekend wear that will surely catch the eyes of envious on-lookers. Their pieces are basic without being trendy, but not boring. The LAmade label is 100% made in the USA.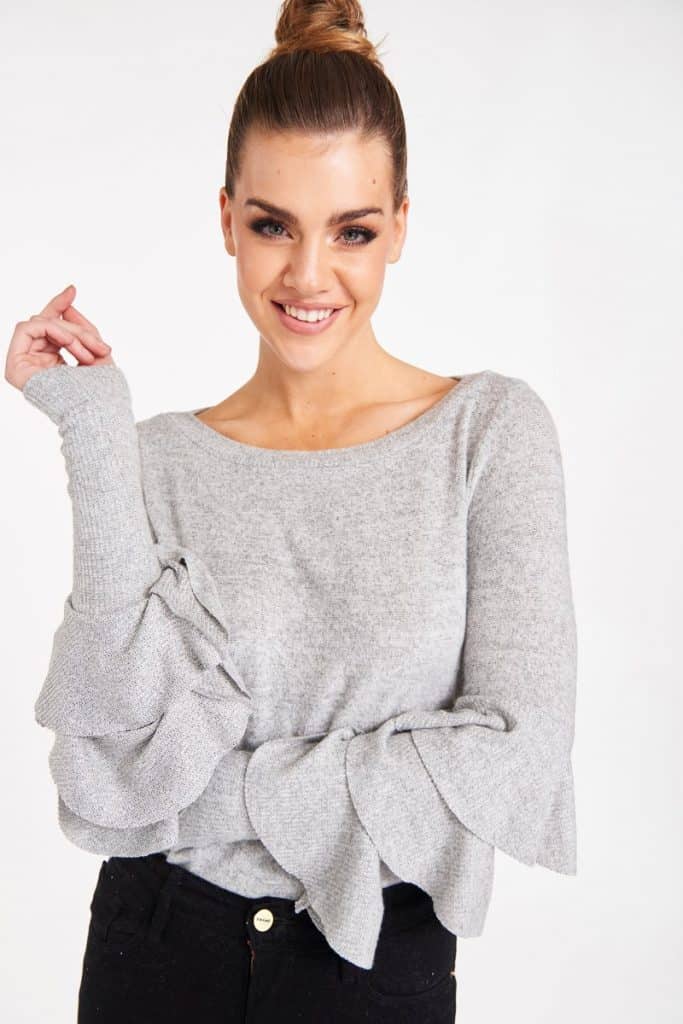 Miranda Bennett Studio is located in Texas where the namesake, Miranda Bennett, and her staff design, dye, cut, and sew their apparel. They use plant-based dyes and work with naturally-derived, biodegradable fiber. Much of their apparel selections are made with silk or linen, making them feel like butter on the skin. The company offers a range of sizes.
Nadia Tarr luxury knitwear is made in New York.
National Picnic signature T-shirts, tops, leggings, dresses, all made from soft knit cotton. Save 15% off with code USALOVE on your National Picnic order.
Rachel Pally designer fashion clothing for women is made in Los Angeles- where the fabric is milled too! 15% off Rachel Pally full-priced merchandise with discount code USALOVE. Cannot be combined with other discount codes.
Red Ants Pants was the first clothing company to make durable and functional workwear exclusively for women. The Red Ants Pants clothing line is entirely made in the USA and includes work pants, shirts, hoodies and more. Learn more about Red Ants Pants at the top of this article.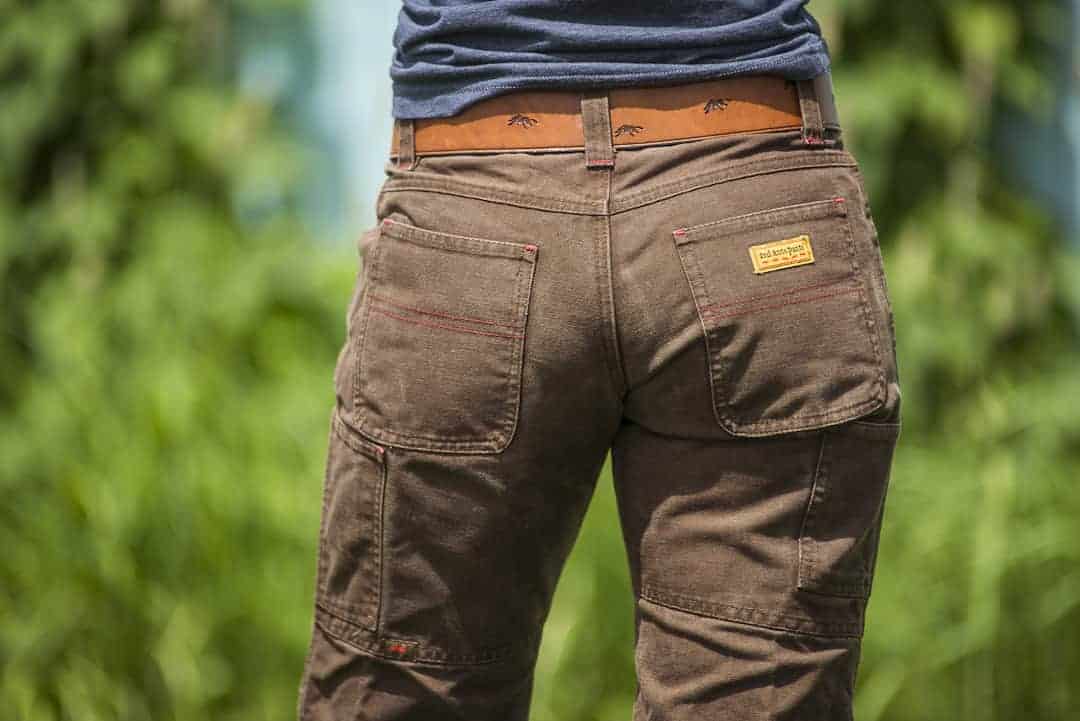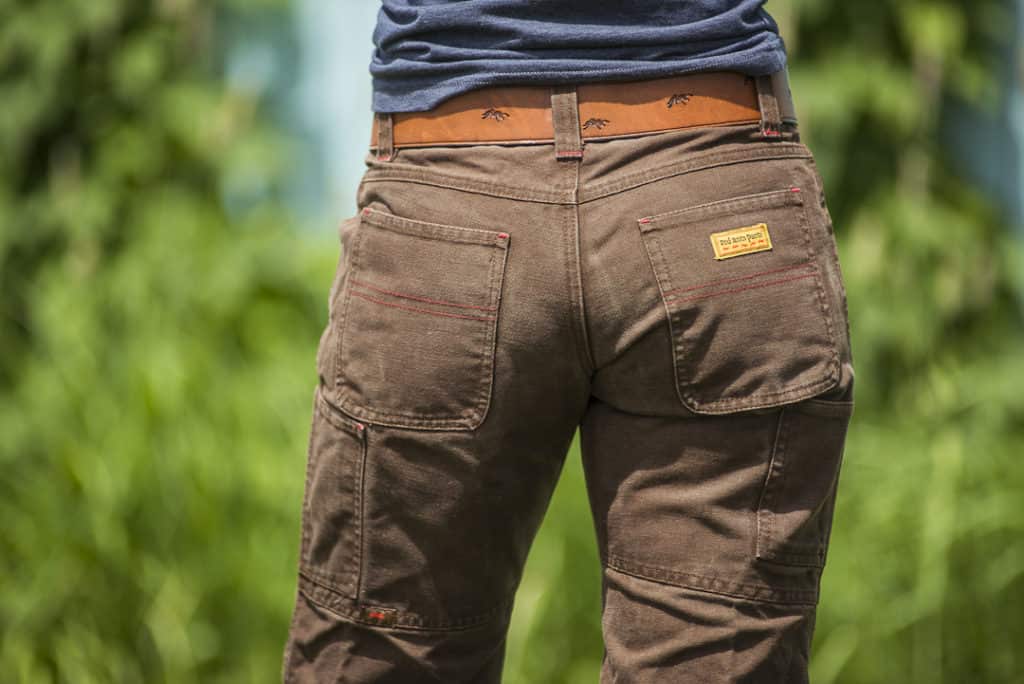 River + Sky offers a collection of luxurious essentials designed by a small team of artisans and creative folks. The clothing embodies the California lifestyle and all items are always made in the USA. The brand works with local manufacturers in Los Angeles, California to dye each piece – making it unique and just for you. The brand offers the perfect balance of casual, comfortable, and sustainable fashion. I have loved every single item I've worn from the tops to the dresses.
Salaam clothing for women is stylish and comfortable for all ages and sizes. I was sent a few pieces, including the Flippy Skirt (pictured on the model below), and the Tayler Dress (pictured at the top of this post on the model on the right). The fabric used in Salaam's clothing line is AMAZING. It is soft and though it is a stretch fabric, it is not clingy and unflattering. Both the skirt and the dress flow in just the right places. If you love patterns, then you will love the vast and colorful pattern selection that is offered to choose from.

The Flippy Skirt is Salaam's most popular skirt and it pairs nicely with the Cora Tee (which I also received, but is not pictured). These pieces together can be dressed up with jewelry for a day at the office, or dressed down with sneakers. You can read my review of the Tayler Dress (and see me in the dress) in our Best Summer Dresses Made in USA article. Learn more about Salaam made in USA women's clothing at the top of this post. Take 20% off of your Salaam order now with discount code USALOVE. No expiration date.
Simplicitie USA affordable tops, bottoms, dresses (plus sizes too), all made in Los Angeles. Everything is $50 or less!
Soul Flower is an eco-friendly clothing company. They specialize in boho-inspired, women's clothing printed with positive imagery and whimsical designs. Note: Not all Soul Flower items are made in USA, so read labels and descriptions carefully!
Sugar Candy Mountain is located in Los Angeles. The company prioritizes sustainability, in part by making clothes from natural materials that will last a very long time. Styles are timeless and refreshing.
THIS NIGHT fashion socks are designed by artist Kate T. Williamson, the company owner (and lifelong sock enthusiast!), who is inspired by nature and the colors and patterns of Japan.
Three Dots casual women's clothing carries knitwear tops, dresses, and more. Note: Not all Three Dot items are made in USA, so read descriptions and labels carefully!
Tough Luv is rocker style fashion, all made in USA.
Veronica M women's clothing designs showcase classic styles, vintage prints and current trends. If you like vintage prints and bohemian style, then you will love Veronica M's wardrobe essentials and statement pieces!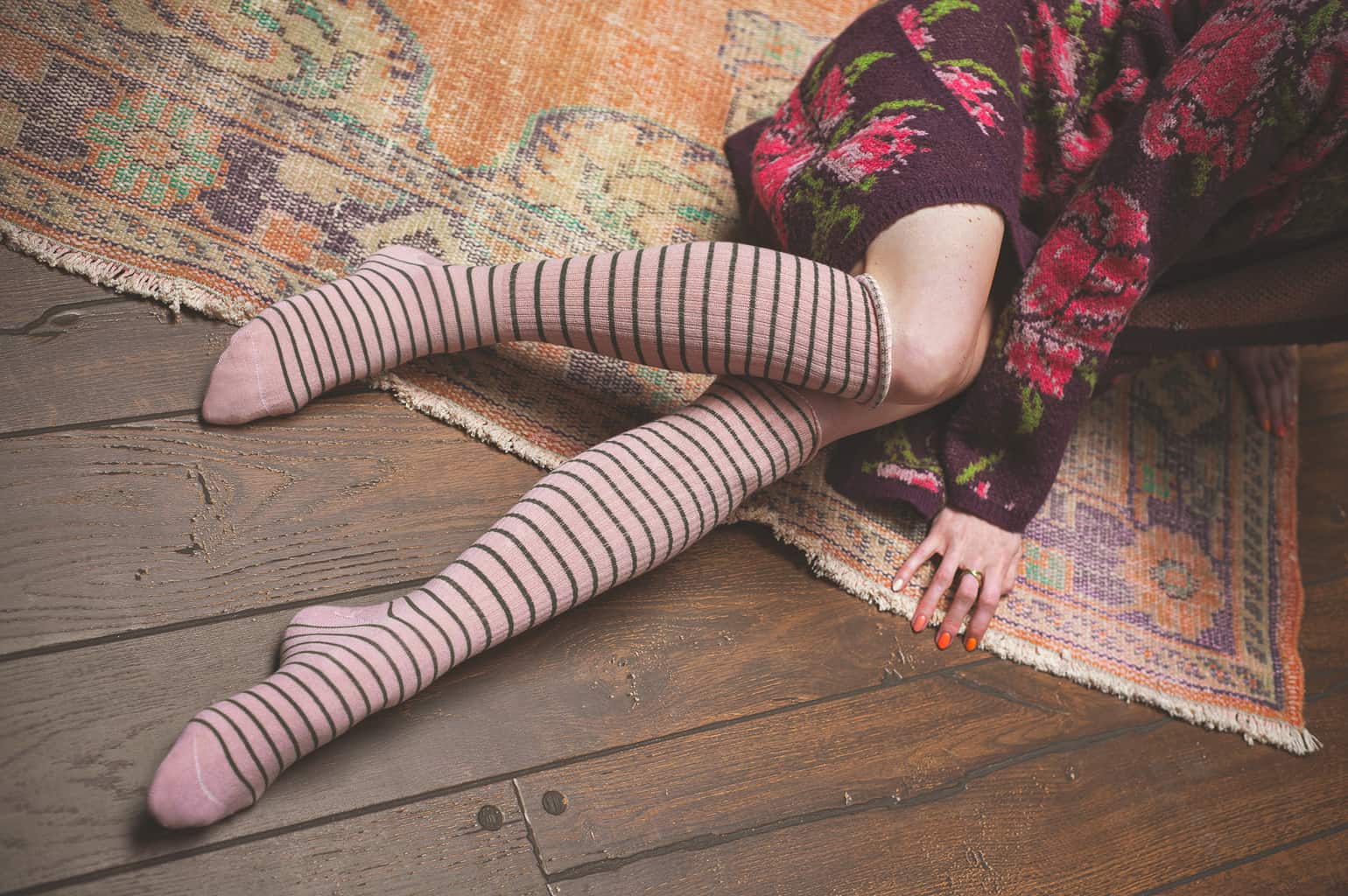 ---
Made in USA Women's Clothing Retailers
Forward by Elyse Walker, online retailer of designer brands, offers a selection of made in the USA luxury women's clothing brands
Disclosure: This is a sponsored post which USA Love List is proud to share with you because, sponsored or not, we only share stuff we love.
Have you visited our Made in USA Shopping District? It is the place to start your shopping when you want to find the best of American-made.
Love this list? We know you will love these lists too!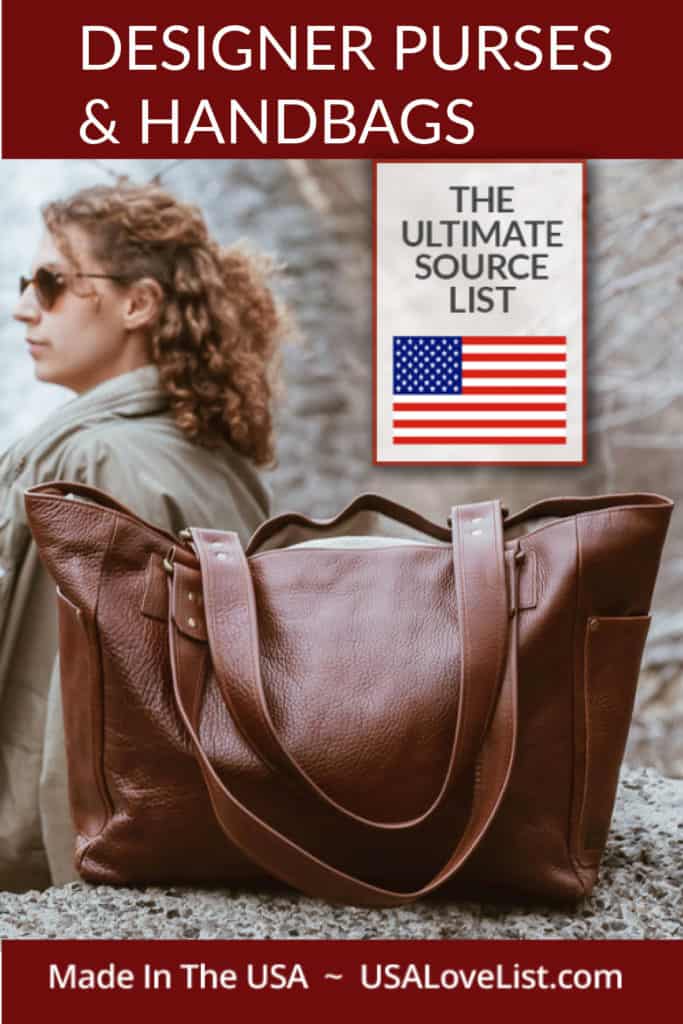 Pin this list to save it for later!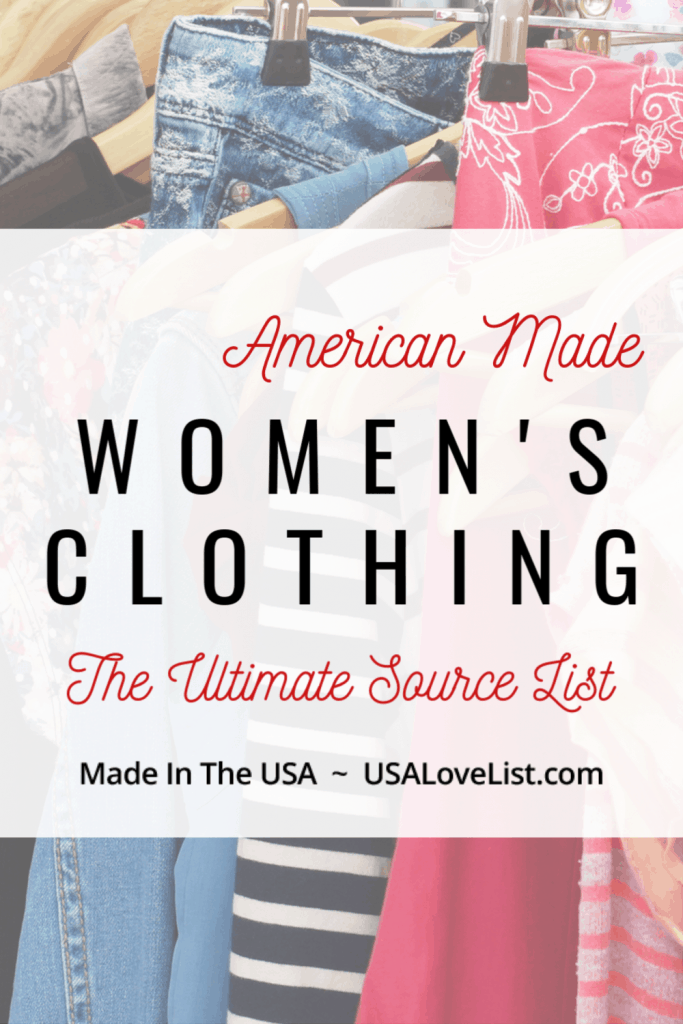 SUPPORT AMERICAN MADE. THESE POSTS HAVE TIPS THAT WILL HELP YOU DO JUST THAT.

What Does the Made in the USA Label Mean? Your Questions Answered.
Trying to Buy American? 3 Rules to Follow EVERY time you go Shopping
Ask your favorite stores to help you Buy American
Let's buy American made gifts. We've got all the good ideas.
How to Avoid Tariffs: Buy American! Start Here