Well, nothing like having a review to write on a product that requires me to actually exercise to review it! The last time I put my running sneakers on was the end of spring, but with all the Halloween candy tempting me and the feasts of the holidays right around the corner, I guess now is as good a time as any to get back into the swing of an exercise routine!
The American made product that has gotten me moving this past week is the KLINGG.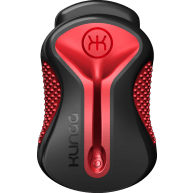 The KLINGG is a magnetic device that holds earbud cords in place when doing activities where they would normally get in the way.
American made with recycled materials, the KLINGG earphone cord holder attaches to your shirt using powerful magnets to hold it in place. The following images from the KLINGG website demonstrate how it works.
In the past week I have put those sneakers on, and hit the pavement several times to try out the American made Klingg earphone cord holder.
Here is what I love about the KLINGG:
Ummm…why didn't I invent this! Such a simple idea to solve a common problem! No more fumbling to keep my earbuds from dropping!  Pre-KLINGG, my hands would randomly hit the cord and tug them out, or the constant pounding of feet to pavement and swinging of cord would jar them out. The KLINGG holds my earbud cord in place, keeping my earbuds in my ears where they belong. With the cord snug under the KLINGG and a bit of slack on the top, they aren't tugged out of place either.
The magnets in the KLINGG really are STRONG! It didn't move at all.
Magnets are a great alternative to pins, and clips as no tops are ruined when using the KLINGG.
If at some point in my run I decide I don't want to listen to music anymore, the earbuds easily magnetize to the KLINGG and stay out of my way.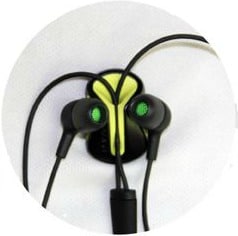 It feels good to be running again, and thanks to the American made KLINGG earphone cord holder, these runs have included uninterrupted music and no fumbling for escaped earbuds.
The Klingg would make a great gift for the runner, biker, gym goer, and even earbud wearing teen on your holiday shopping list!
Disclosure: USA Love List received products in this post unconditionally for review purposes. Our opinions are always our own, and we aim to write fair and balanced reviews to promote only the very best of American-made products.
All images in this post are from the Klingg website.