On the hunt for American made socks? You've come to the right place! USA Love List editors have searched the country and compiled this list of socks made in the USA for your shopping convenience. Can you believe that we found over 40 made in USA sock brands?!
This source list for American made socks includes socks for men, women, and kids. We found athletic socks, dress socks, cotton socks, compression socks, and organic socks. Looking for made in the USA ankle socks, crew socks, or knee highs? We found them too!
American Made Socks
Socks are an easy and inexpensive way to support American made business. Many of the companies on this list even source their yarn from the USA. Some companies weave their socks in the USA from imported yarn. We support every effort a company makes to keep jobs in America.
The made in USA socks on this list are all made from high quality materials. They are all designed for comfort and to last. Don't be turned off by some of the prices! The fit, comfort, and durability of these socks make them worth it. Your feet will definitely feel the difference compared to the fit and comfort of the socks in a bag you find at the big box stores.
Socks make great gifts for all occasions, so don't forget to save this list for later reference!
Organic Cotton Fashion Socks for the Whole Family: Zkano Socks
Zkano organic cotton fashion socks are manufactured in Alabama in small batches with organic cotton grown in the Southern U.S. Zkano is a small, second-generation family business and they have been making socks for over 30 years.
Zkano socks' seamless toe closure and reinforced toe and heel construction make them not only comfortable but durable. These colorful and cozy socks will be a favorite of everyone in your family as they are available in sizes for men, women, and kids.
Save 15% off with code USALOVE at Zkano. Cannot be combined with any other offer. No expiration date.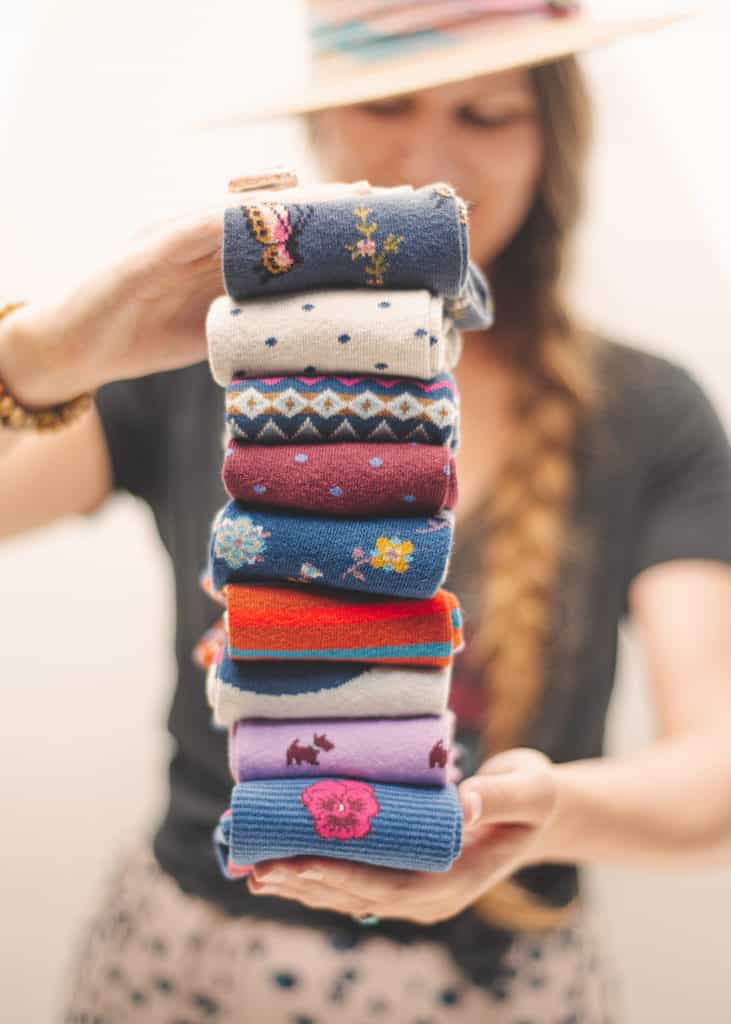 American Made Socks: A Made in USA Source List
Did we miss your favorite made in USA sock brand? Let us know in the comments below and we will add them to our list.
Looking for a certain type of sock? We have list for the best compression socks, and best men's dress socks too!
American Trench offers fine wool and cotton socks. The wool socks are knitted in Reading, Pennsylvania and the cotton socks are dyed and knitted in North Carolina. One size fits most men and women.
Boardroom Socks high quality men's dress socks are available in cotton or wool knits and are manufactured in North Carolina.
Boldfoot Socks for men and women fashion dress socks and athletic socks are 100% made in the USA. Compression socks and XL sizes available. Check out their sock of the month club! Save 15% off with code USALOVE. Good for your first order of Boldfoot made in USA men's socks.
Dapper Classics luxury socks for men are knit in North Carolina.
Darn Tough knows socks. The family mill business started three generations ago in Northfield, Vermont and 10 years ago, the Darn Tough brand emerged as a way to keep the mill running. You can find men, women and kid's sock in either wool or a Coolmax blend fabric. Give them a try. The brand offers a we offer an unconditional lifetime guarantee. Darn Tough is my husband's favorite sock brand. He works on his feet all day as a chef. They keep his feet cool and cozy. He also wears them hiking and they keep his feet warm and dry. Visit the Darn Tough Amazon shop.
DeFeet cycling and running socks are available in sizes for men and women. Visit the DeFeet Amazon shop.
Don't miss our source guide for made in the USA bike gear.
Duckworth socks are made in the USA from US sourced merino wool. The Duckworth sock collection includes ski socks, athletic socks, ankle socks and crew socks in sizes for men and women.
Experia socks by Thorlos are light, no friction socks. Thin cushion, compression and other running sock styles available.
Farm To Feet socks have a personality of their own. The fabric is ridiculously soft and comfortable. They are 100% American made, including their supply chain, and materials used. The entire process takes place in South Carolina and North Carolina. Select from hiking, sporting and everyday socks with specific cushioning for each type in sizes for men, women, and kids. The reinforced structure provides the perfect fit for your feet. I love Farm to Feet socks for hiking and running. They keep my feet from getting really sweaty in the summer, and warm and cozy in the cold weather. Visit the Farm to Feet Amazon shop.
Fox River is one of the leading outdoor, athletic, and lifestyle sock manufacturers in the world. If you're familiar with the original Rockford Red Heel sock, it has been made by Fox River for the past 22 years. The company makes its socks in Osage, Iowa. I love Fox River long wool socks. Their ski socks are really great for wearing during the winter months under jeans or leggings for added warmth, even if you aren't skiing! Visit the Fox River Amazon shop.
Freaker USA unique novelty socks are one size fits most and fun for everyone.
It was love at first touch with Golden Touch Naturals alpaca socks. The Low Profile Ankle Socks and Survival Sock, are made from alpaca raised in Massachusetts. For those of you who may be allergic to wool, alpaca is a great alternative.
Don't miss USA Love List's source list for American made men's boots.
Only Footprints, a small business in Kentucky that knits ankle, crew and over-calf socks from organic cotton grown in Texas. No dyes, bleach or chemicals of any kind are used to make these ankle socks. It's cotton's natural beige color. They're comparable to dress socks in thickness and softness. For best fit, socks are made for each shoe size. In addition to the socks being an environmentally friendly product, they're also shipped in biodegradable mailers.
Outlands socks are made responsibly from recycled materials in HIckory, North Carolina. These socks have fun and colorful prints.
PANSY short socks are the same style as their popular organic cotton tube socks but shorter! I love these for everyday wear and to add color to any outfit. These socks are made from organic USA-grown cotton.
People Socks are made of high-quality Merino Wool in styles for men and women. All yarn is American for the Below Zero Sock style, including all packaging. Merino wool used on the Athletic sock is from New Zealand. The company is based in Brooklyn and the socks are manufactured in North Carolina and Georgia, available on Amazon.
Point6 hiking, athletic and fashion socks for the whole family are manufactured in Tennessee and Alabama. I love these socks for walking, standing on my feet, or exercising. Since these socks are made out of wool they are super soft and great for any conditions because they regulate heat and moisture. I especially love Point6 compression socks – they are a must for those who stand on their feet a lot or do any air travel because they promote circulation in the legs. Check out all their American made socks for kids, men, and women. Visit the Point6 Amazon store.
RocknSocks fashion socks for women are made from recycled yarn and organic cotton. Knee high and over the knee socks available. Use promo code USALOVE for 15% off your RocknSocks purchase! No expiration. Limit one per customer.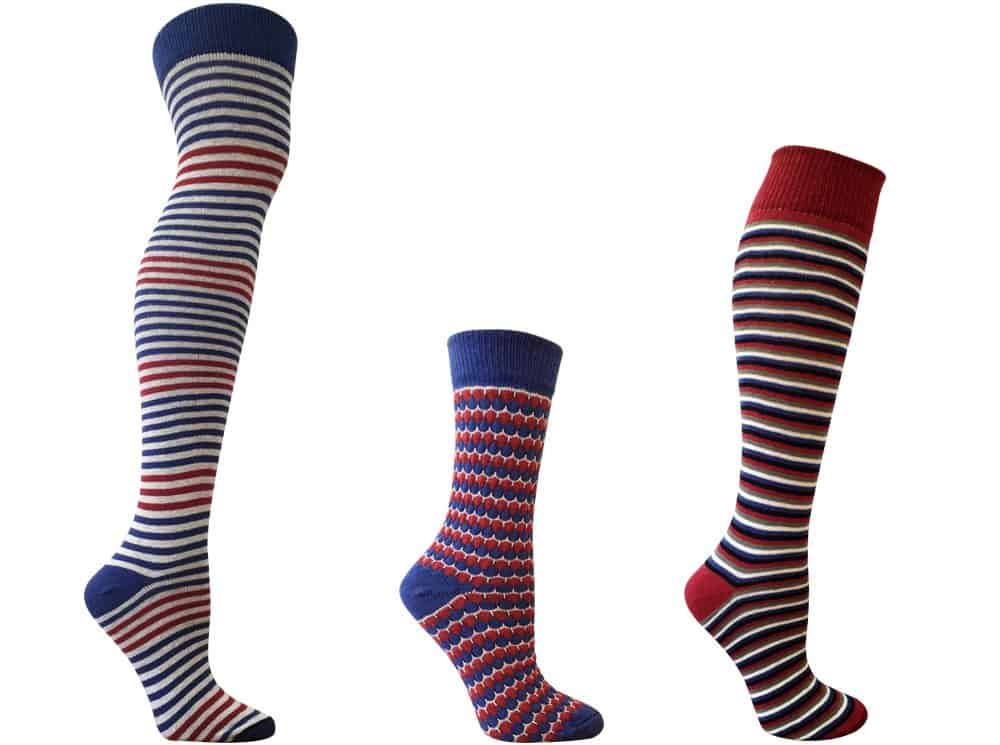 Samsox Merino wool Hiking socks are made in the USA.
Remember tube socks? I was born after the 70's, but they are back in style. Luckily you can find American made tube socks from Skater Socks. The brand offers lots of colors and various lengths and are available in baby, kids, and adult sizes.
Sleet & Sole eco friendly socks are made in New York from recycled yarns. They carry Bamboo socks, merino wool socks, socks made from recycled bottles and socks made from recycled cotton. The Sleet & Sole made in the USA sock collection includes socks with fun prints (animals, hobbies, Mexican art), dress socks, and athletic socks. Sizes available for men, women, and kids.
Smart Socks merino wool hiking socks, Coolmax cycling socks, ski socks, and sport socks are made in North Carolina
SmartWool athletic performance merino wool socks for men, women, and kids are made in the USA in mills in Tennessee and North Carolina. My favorite women's athletic socks are the Athletic Light Elite Micro Soft. They're comfortable, soft, and the perfect height to wear with sneakers without showing any sock while still protecting your ankles. Visit the SmartWool Amazon shop.
Sock Religious Catholic socks (yes, you did read Catholic socks!) are made in their Indianapolis warehouse. In 2021, Sock Religious purchased their own kitting machines so they could knit the socks themselves. If you have a favorite saint, then make sure you have him or her on a pair of socks! These socks come in sizes for men, women, and kids.
SockWell stylish, therapeutic performance compression socks for men and women are crafted in the USA and made from Rocky Mountain merino wool. We love Sockwell's stylish socks for their high-quality fabric that are comfortable and make for long-lasting socks. They're worth the money. Visit the SockWell Amazon shop.
Solmate Socks loves making mismatched socks from recycled cotton that are meant to go together. Soulmates aren't supposed to be identical, but the are supposed to be together, and so are Solmate Socks. They pride themselves on quality; these socks are durability and they last for years. Lisa Flood, Solmate Socks' President & Co-Owner is happy to be the second generation Sock lady. The company is so committed to American manufacturing, that they bought the mill to ensure that its socks could continue to be made in the USA. Soulmate Socks are colorful and fun. Visit the Solemate Socks Amazon shop.
Swaggr eco-friendly socks are made from recycled plastic. They are shockingly comfortable and incredibly soft. The breathable mesh and arch support aren't standard features of an average pair of socks. The y-stitch heel construction allows the sock to cup the heel for a fantastic fit.
Swiftwick made in USA performance socks for men and women are manufactured in the USA from US sourced merino wool. I love compression socks because they improve circulation, and it really, really makes a difference when you're standing or walking for long periods of time. I never knew there were short compression socks; I always thought they were long socks that would hit around the knee. I was delighted to find short American made compression socks from Swiftwick to wear with sneakers or hiking boots. They come in six lengths, from zero to five. Visit the Swiftwick Amazon shop.
This Night socks are designed by artist Kate T. Williamson and feature elegant, graphic designs in a colorful yet refined palette. Knit in North Carolina, the socks support the local community – a portion from each online sale is donated to the Catawba County Partnership for Children as well as the Olivet Boys & Girls Club of Reading, PA (the city where her socks were developed). Kate is inspired by nature and the colors and patterns of Japan.I love these socks! The patterns are fun and unique. They are very well made! The threads from the patterns do not get caught on your toes. These socks are thick enough to be super comfortable, but they still fit in dress shoes.
Zkano organic socks are made in in the USA from start to finish and are available in sizes for the whole family. Learn more about Zkano socks at the top of this post. Save 15% off with code USALOVE at zkano. Cannot be combined with any other offer. No expiration date.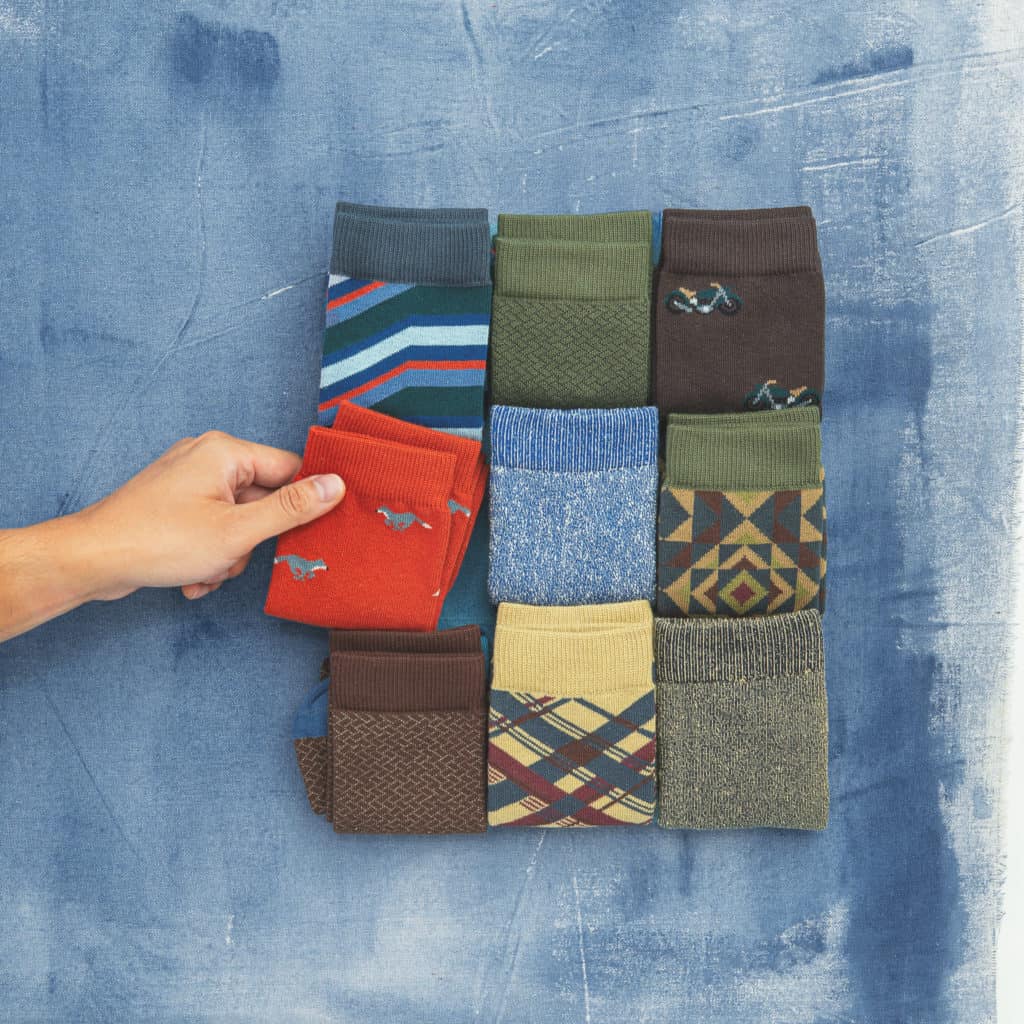 Disclosure: This is a sponsored post which USA Love List is proud to share with you because, sponsored or not, we only share stuff we love.
Have you visited our Made in USA Shopping District? It is the place to start your shopping when you want to find the best of American-made.
Love this list? We know you will love these lists too!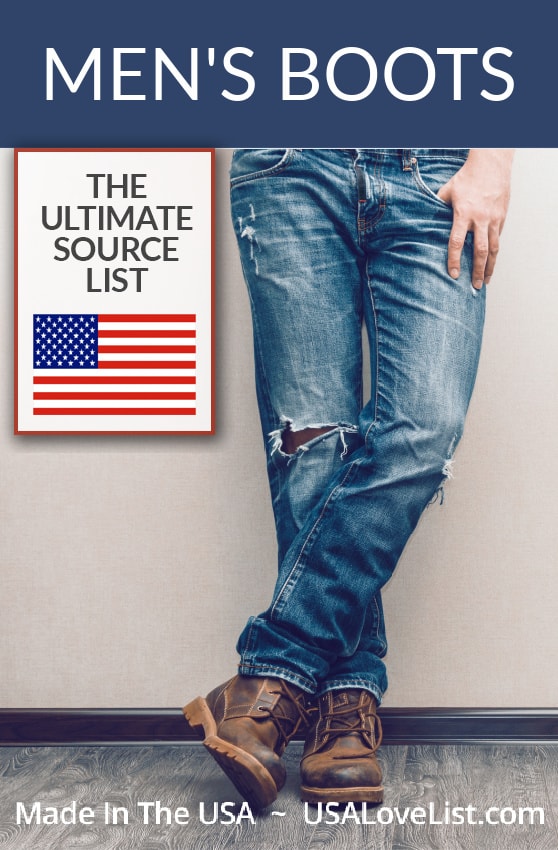 Pin this list to save it for later!