Have an American made Thanksgiving this year. Show that you are thankful for 'Made in USA' and make it a point to incorporate American made products into your entertaining. Not holding Thanksgiving festivities at your home this year? These suggestions will also make great host/hostess gifts!
Don't miss our recent articles on Thanksgiving table decorations or our picks for serving the pies plus a pumpkin martini recipe. If you will be starting your holiday decorating this weekend, be sure to check our quick and easy tips for holiday decorating with American made.
American Made Items for the Perfect Thanksgiving Table
Set your table right this Thanksgiving
This Thanksgiving set your table right with Liberty Tabletop Flatware! Liberty Tabletop made in USA flatware is quality flatware made from 18/10 stainless steel and is 100% made in the USA! We offer over 35 different patterns that compliment any dinner table. Add a Serving Set or a Hostess Set perfect to serve your Thanksgiving Dinner. Hostess Sets are available in our Lux and Heritage lines. We also offer other tabletop items needed for the big dinner from cutting boards for those appetizers to cookware for cooking your Thanksgiving meal.
Make sure you are serving your Thanksgiving feast in style with Liberty Tabletop made in USA serving utensils. The Betsy Ross Three Piece Hostess Set includes a ladle for the gravy, a serving spoon for your signature side dish, and a servall for the pie. Liberty Tabletop Hostess Sets are available in the Lux & Heritage lines. The Sheffield line is excluded.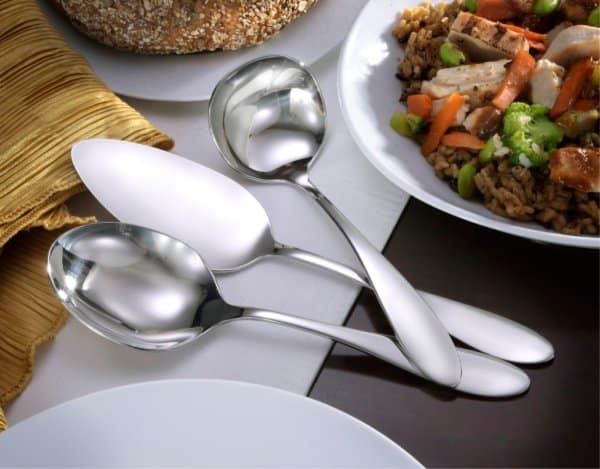 Dress up your dining room with Liberty Tabletop wooden storage chests. These flatware storage chests are handcrafted in the USA from only the finest American hardwood.

Pickard has been making China in the USA since 1893. The hand painted design of Pickard China Crescent dinnerware and serving pieces will add luxurious yet classic style to any Thanksgiving table.

This Thanksgiving, serve your appetizers and side dishes in Emerson Creek Pottery ceramic pieces that are handmade in Virginia and influenced by Early American designs. Emerson Creek Pottery offers different sizes and styles of serving trays to choose from, as well as dip bowls and cracker baskets. The 'Pinecones', pictured below, and 'Cranberry' designs are perfect for both an American made Thanksgiving and Christmas party.
Decorate your home this Thanksgiving using American made Heritage Lace Leaf collection window treatments, doilies, table runners, placemats and tablecloths . Please Note: Not all Heritage Lace products are made in the USA, but those that are are clearly labeled.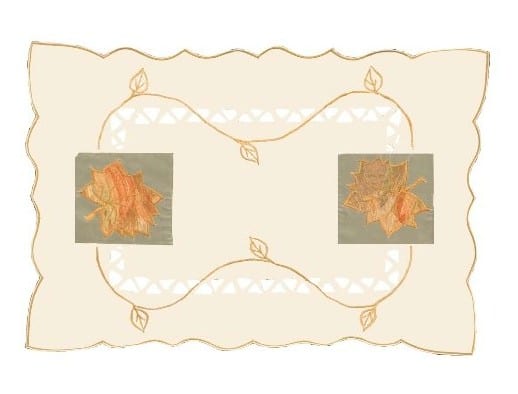 Add some natural lighting to your Thanksgiving table with The Beeswax Co. which makes hand-crafted 100% pure beeswax candles. These candles are special – they burn clean and for a long time. Additionally, they have a lovely faint sweet, honey scent to them too! The company is located in Dripping Springs, Texas. And what would Thanksgiving be without the large quantities of awesome food?! Support local farmers this year and be thankful for local, fresh food! Celebrate a true American made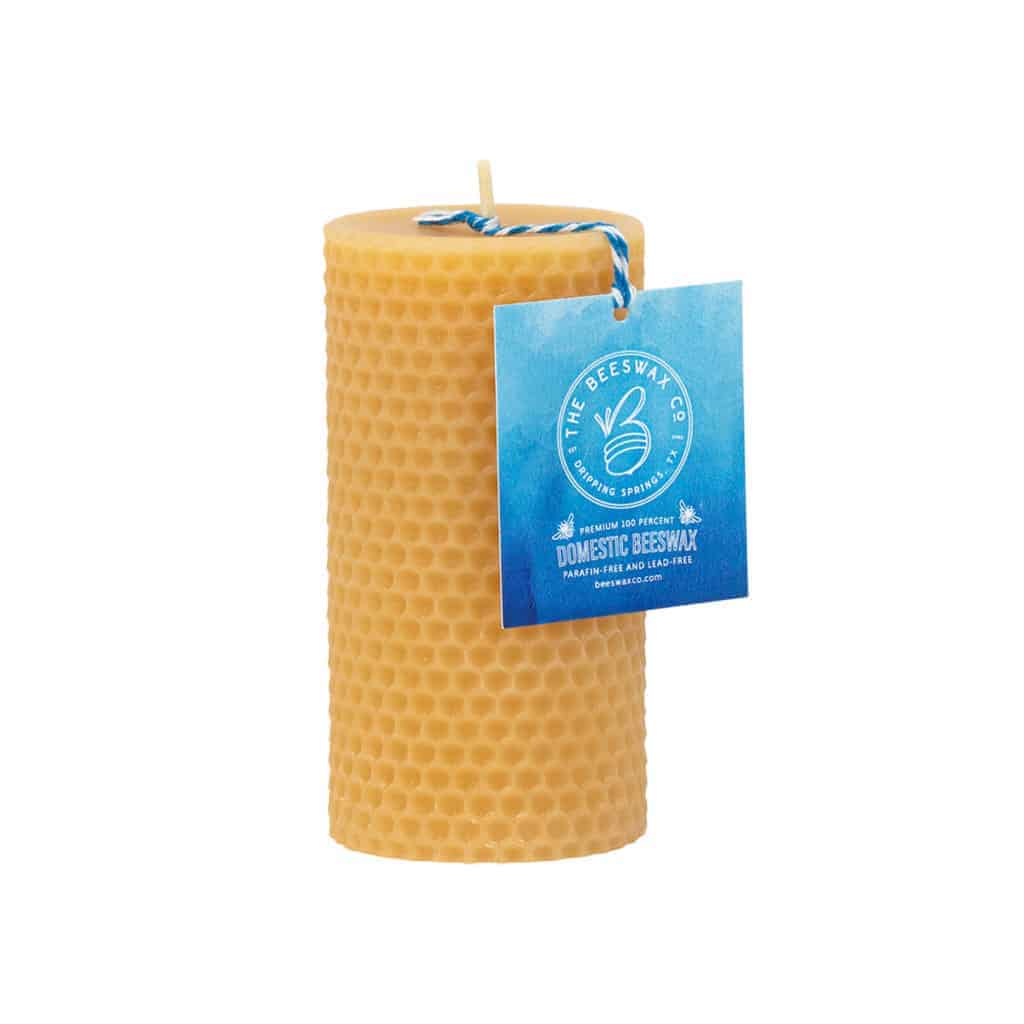 Thanksgiving and enjoy the harvest in your region this year! Purchase local fall bounty like squashes, turnip, pumpkin or apples for pies, cranberries, nuts, garlic, and even the turkey! Visit Local Harvest to find a farm store of farmers market near you.
Disclosure: This post is sponsored. Sponsored or not, our opinions are always our own, and we aim to write fair and balanced reviews to promote only the very best of American-made.
Have you visited our Made in USA Shopping District? It is the place to start your shopping when you want to find the best of American-made.