Easter is just around the corner and it's time to start planning those egg hunts! This year, don't settle on cheap, China made doodads to stuff in those plastic Easter eggs! There are American made goodies out there that fit perfectly. Here are our favorites.
For more made in the USA Easter products, don't miss: 8 Easter Basket Ideas for Teen Girls, American Made Easter Candy Brands We Love, Easter Bunny's Shopping List: American Made Easter Basket Essentials, Made in USA Easter Treats: Tell The Easter Bunny to Buy American
American Made Goodies That Fit Inside Plastic Easter Eggs
Goetze's Caramel Creams & Mini Cow Tales
Since 1895 Goetze's Candy Company has been manufacturing quality candy in the USA. The Mini Cow Tales and Caramel Creams are individually wrapped, nut free, and fit perfectly inside plastic eggs. Caramel Creams are available in Original Vanilla, Chocolate, and Strawberry flavors. Don't miss our source list of made in USA candy for more ideas!
Seeds of Happiness Smiles
I just had to order a bag of smiles when I discovered Seeds of Happiness! Sculptor Marc Borella started creating small smiley faces from left over lumps of clay to bring smiles to the faces of friends. I can't wait to see the smiles they bring to the kiddos' faces when they find one in a plastic egg!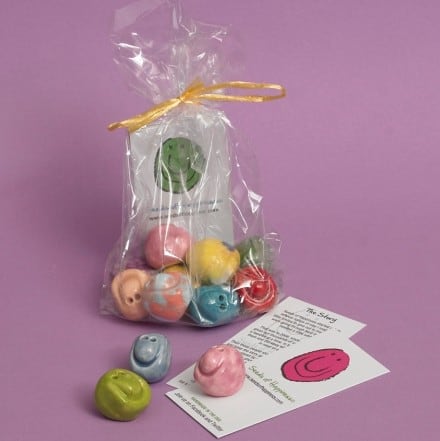 Pewter Pocket Charms
These handcrafted pewter pocket charms come in a bag of 5 and make the perfect tokens for kids to treasure. The angel charm is also available in packs of 20, and the heart charm in packs of 25.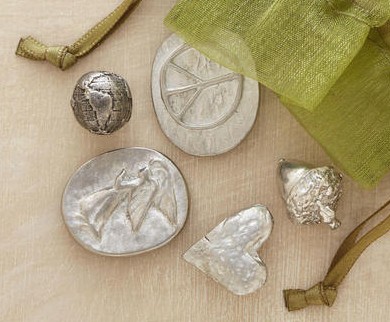 Savvi temporary body Tattoos
Savvi temporary body tattoos are available in a variety of themes- Avengers, Frozen, and even mustaches. Simply cut out the individual tattoos and stuff them into the plastic eggs. One box of tattoos can fill up to 50 eggs.
And don't forget to make sure that your plastic eggs are made in USA! Eco Eggs are eco-friendly, biodegradable plant based "plastic" eggs that are American made.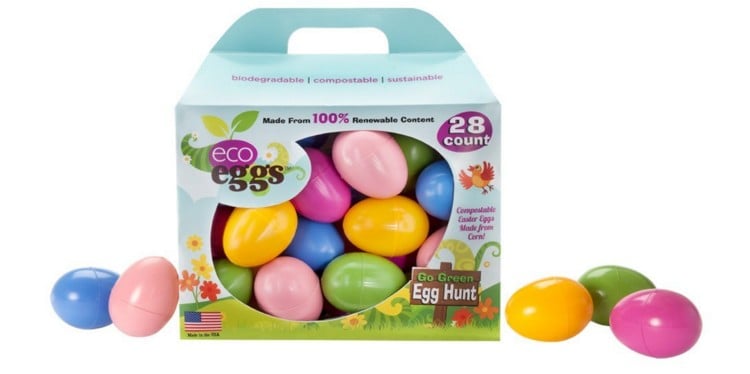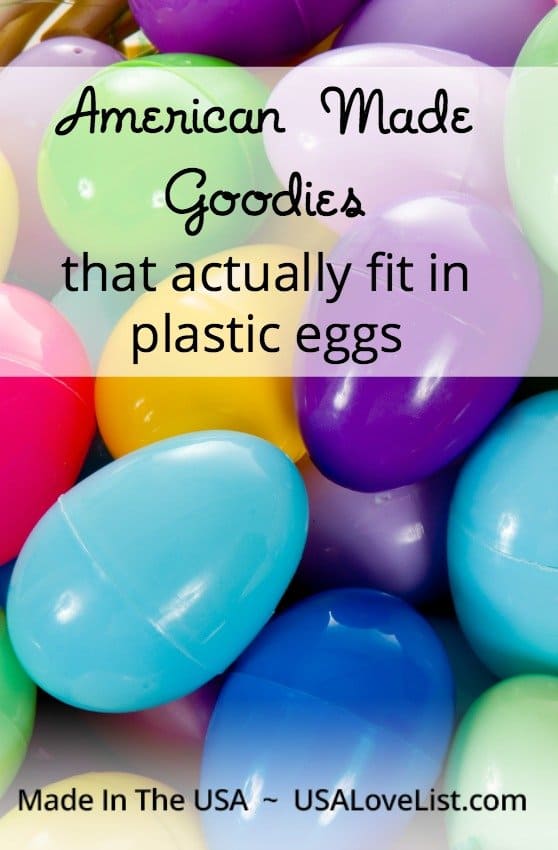 Disclosure: This post is sponsored, which USA Love List is proud to share with you because, sponsored or not, we only share stuff we love.