Easter is just around the corner and it's time to start planning those egg hunts! This year, don't settle on cheap, China made doodads to stuff in those plastic Easter eggs! There are American made goodies out there that fit perfectly. Here are our favorites.
Fill Those Plastic Easter Eggs with Made in USA Goodies
Photo Credit: amazon.com
Savvi temporary body tattoos are available in a variety of themes- Avengers, Frozen, and even mustaches. Simply cut out the individual tattoos and stuff them into the plastic eggs. One box of tattoos can fill up to 50 eggs.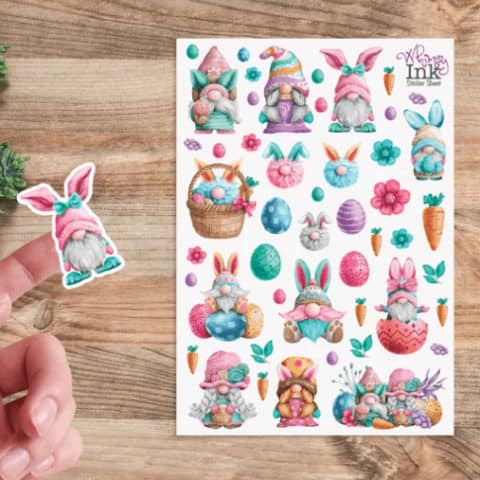 Photo Credit: www.etsy.com
Kids of all ages love stickers! These Easter Gnomes Vinyl Stickers from WhimsyInkk are designed and printed in North Carolina. There are other fun Easter themed stickers to choose from too.
Photo Credit: www.seedsofhappiness.com
I just had to order a bag of smiles when I discovered Seeds of Happiness! Sculptor Marc Borella started creating small smiley faces from left over lumps of clay to bring smiles to the faces of friends. I can't wait to see the smiles they bring to the kiddos' faces when they find one in a plastic egg!
Photo Credit: www.jellybelly.com
Jelly Belly Fun Packs are the perfect size to fit into plastic eggs. Jelly Belly jelly beans are OU Kosher, gluten free, peanut free, dairy free, fat free and vegetarian friendly. The Jelly Belly factory is located in California.
Photo Credit: amazon.com
R.M. Palmer has been making chocolates in the USA for over 70 years in Pennsylvania. These chocolate bunnies are individually wrapped and are perfect treats to stuff in plastic eggs.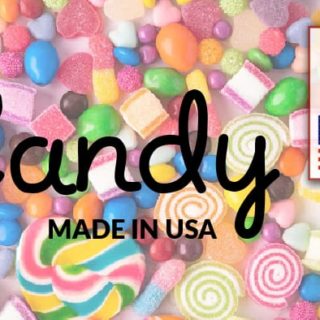 For other American made candy options, check out our source list of Candy Made in the USA. There are many options that come in packaging small enough to fit in plastic Easter eggs.
DON'T MISS OUR OTHER MADE IN USA EASTER LISTS
Have you visited our Made in USA Shopping District? It is the place to start your shopping when you want to find the best of American-made.

Pin this list to save it for later!