With whole aisles dedicated to Easter candy in stores today, it is quite overwhelming when one is looking for American made candy to purchase. Reading the labels isn't always helpful, as many packages don't even state where the candy is made. Well, USA Love List has done the research so you don't have to, and we've compiled this list of our favorite American made Easter candy options. Whether you are on the hunt for GMO free, natural candy, or you prefer classic Easter candy favorites in your Easter basket, this list has the info you need to buy American.
For more made in the USA Easter products, don't miss: Easter Bunny's Shopping List: American Made Easter Basket Ideas for Kids, Made in USA Easter Treats: Tell The Easter Bunny to Buy American, An American Made Egg Hunt: Fill Those Plastic Easter Eggs With American Made Goodies, Easter Basket Ideas for Teen Girls

American Made Easter Candy Options
Be sure to check out our USA Love List Candy Made in the USA Ultimate Source List for more American made candy favorites!
Goetze's Candy Company has been making candy in the USA since 1895. Caramel Creams, and Mini Cow Tales both fit perfectly in plastic eggs. They are nut free and make a great addition to any Easter egg hunt.
Jelly Belly gourmet jelly beans mini packs fit perfectly into plastic eggs.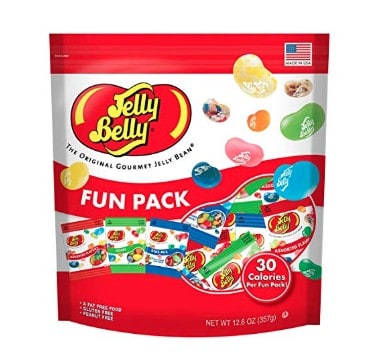 Justin's Peanut Butter Cups and Nut Butter Cups are GMO free and certified organic.
Peeps classic marshmallow treats are made in Pennsylvania by Just Born Co. Peeps chicks and bunnies are available in a variety of colors.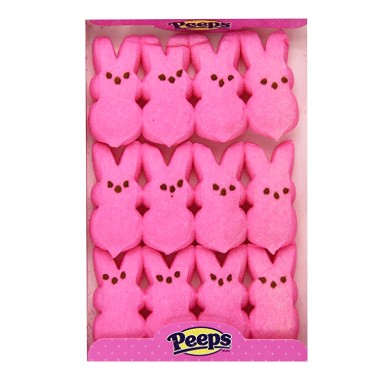 The R.M Palmer Company has been manufacturing novelty chocolate candy in the US for over 60 years.

Russell Stover Vanilla Cream Egg candy is made in the USA. Russell Stover has been making chocolate candy in the USA since 1923.

Savannah's Candy Kitchen is the largest candy company in the southeast and offers sweat treats for every occasion. Send a gift basket to friends and loved ones this Easter.

Surf Sweets Jelly Beans are GMO free, certified organic, and made with no high fructose corn syrup. Surf Sweets jelly beans are made in a nut free facility.

Teenee Beanee jelly beans are miniature version of classic jelly beans. They are made in Pennsylvania by Just Born Co.

Easter Bunny has been delivering American made Tootsie Roll chewy candy to kiddos for over 100 years.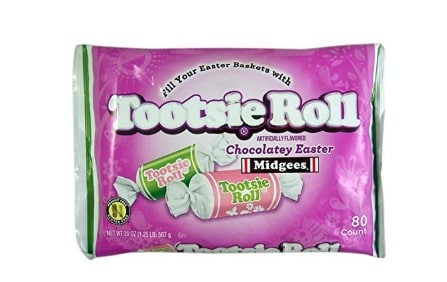 UNREAL candy coated milk chocolates are GMO fee, gluten free, and 100% real. Natural, plant based ingredients are used for the candy coloring, not chemical dyes.

Disclosure: This is a sponsored post which USA Love List is proud to share with you because, sponsored or not, we only share stuff we love.
Follow USA Love List's board Easter on Pinterest.