Celebrating Easter with kids means loading up a basket full of a bunch of cheap candy and toys. This is a situation where it is impossible to avoid imported junk, right? Wrong. (Did you really think we'd say right?! How long have we known each other?!) We have you covered with this list of American made Easter treats for kids.
For more made in the USA Easter products, don't miss: American Made Easter Candy Brands We Love, Easter Bunny's Shopping List: American Made Easter Basket Essentials, An American Made Egg Hunt: Fill Those Plastic Easter Eggs With American Made Goodies, Easter Basket Ideas for Teen Girls
You can find plenty of American-made Easter treats for kids. Some are your classic Easter favorites are available in pretty much any major store if you know what you're looking for. It is rough enough to be pumping the kidlets up with sugar. We want to know where their toys and treats are coming from; we want them made in the USA.
Made in USA Easter Treats for Kids
The Made in USA Chocolate Bunny
Let's start with the anchor: the big chocolate bunny in the middle of the basket. Pick one made by Palmer. Palmer chocolates (bunnies, eggs, and the like) are widely available. They make more than a billion bunnies a year, right outside Reading, Penn.
The Made in USA Candy

Look for the caramel candy with the cream middle, that's made in Baltimore, Maryland by Goetze's Candy Company. Caramel Creams, Cow Tales, and Mini Cow Tale are nut free and sure to please. For more American made candy options check out our list of made in USA Easter candy and our USA Love List Made in USA Candy Source List.
The Made in USA Easter Loot
We also like to have some non-candy treats for the baskets.
Crayon Rocks
are soy-based crayons, easy to grip and beautiful to look at.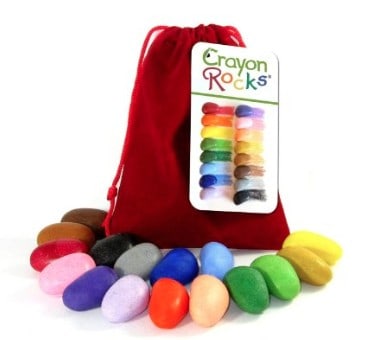 Crazy Aaron's Thinking Putty
is addictive and fun for all ages. It comes in an amazing array of colors.
Wikki Stix
are moldable wax covered sticks — a rare mess-free creative toy. Clever moms keep them in their purses at all times.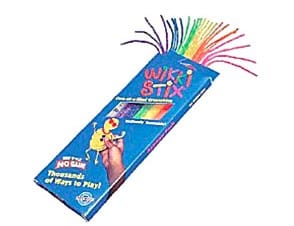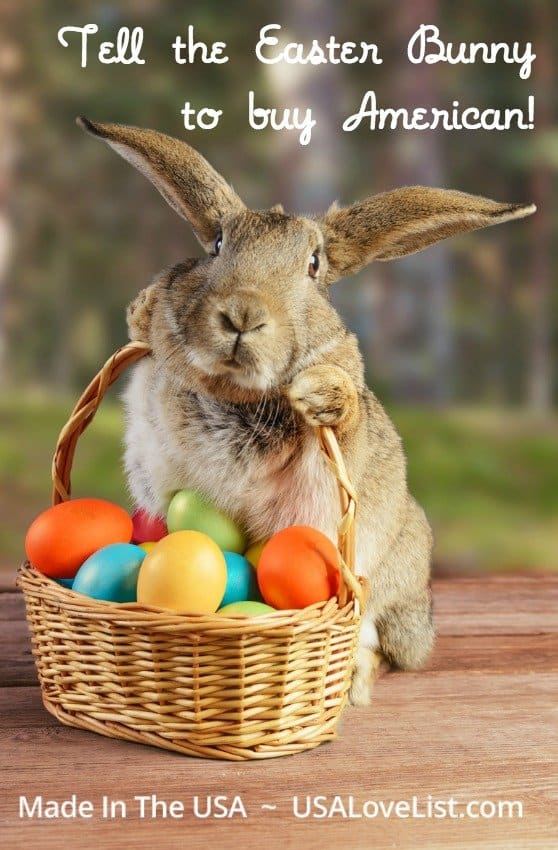 If you find any other Made in USA Easter treats or if you happen to have the scoop on the best of American-made for Passover, feel free to add to the list in the comments below. Happy Spring!
---
Need more Spring and Easter Ideas? No problem. Check out these lists.
American Made Personalized Gifts for Kids
Made in USA Gardening Supplies We Love
American Made Bikes: Our Ultimate Source List
---