When people from Idaho introduce themselves to a national audience they get a lot of "Oh yeah, I know where Iowa is! No? Ohio? No? Wait, did you say Idaho? Potatoes!" Well, we might not be the most well-known (for anything besides a starchy vegetable) of the 50, but this landlocked state is making a splash with some wonderful homegrown products made in Idaho.
As you can tell from this list, Idahoans love a sweet treat, and we care about keeping our state beautiful, which is why so many Idaho companies focus on natural ingredients, sustainable businesses and manufacturing practices, and recycled materials.
This list was originally written in 2013 by Alicia Vanderschuere the founder of rosieMADE, an online store that offers inspired, quality made in USA gifts, that tell a unique story. It has been edited and updated since by Tracey Hanson.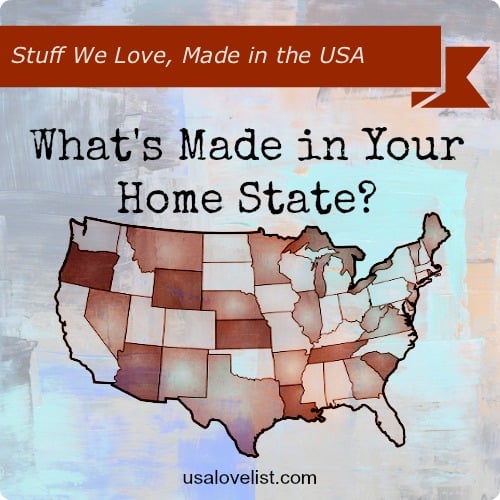 Have you visited our Made in USA Shopping District? It is the place to start your shopping when you want to find the best of American-made.
We are welcoming guest post submissions on the topic of The Top 10 Things Made in My Home State. Contact us for submission guidelines. 

Pin this list to save it for later!