While I'm a Virginia native, Maryland is quite close. I live five minutes from the border, right over the Woodrow Wilson bridge. Even though I'm close to Maryland, I was surprised to find so many great products I had never heard of, or never knew were produced in Maryland! I've curated a thoughtful list of the best products made in Maryland that we're sure USA Love List readers' will love. 
Our list of 10 things we love, made in Maryland:
Caramel Creams and Cow Tales are chewy caramels wrapped around a rich, cream center. They have some what of a cult following too. They are made in Baltimore, Maryland by Goetze's Candy Company, a 5th generation family-owned and operated company that has been making sweet confections in the USA for over 120 years. Don't miss our ultimate source list for candy made in the USA. 
We're so glad Michele's Granola is made in Maryland because I can't get enough of it! The granola is light, crunchy, and bursting with flavor. Sometimes granola can be dense and kind of a mouthful without having much flavor, but with Michele's Granola, that couldn't be further from the truth.
Michele's Granola takes pride in using all-natural, GMO-free, organic ingredients. The company has been making granola since early 2006 and opened its Timonium-based production facility in 2007. The company employs 28 full- and part-time employees, who make 8,000 pounds of granola each week.
Mouth Party Caramels, are simply the best caramels I've ever had. My favorite flavors are sea salt, OMG, and cinnamon. For a true Maryland flavor, try the seasonal Old Bay caramel – it is available only during the summer months.

Plak That – prints your favorite images directly on wood, creating beautiful wall art that lasts forever. The concept is simple – upload any image or browse through their designs, submit your order, and Plak That will make your own Plak That wall art! Watch their YouTube video to see the process Plak That uses to put your favorite image on wood.
Angelina's of Maryland  – Angelina's uses 100% domestic US blue crab in all of their products and is one of the only companies offering all USA sourced crab. They source as much as possible from local Maryland suppliers, averaging more than 75%, but also purchase from other states. As I always say, you get what you pay for  – I tasted the difference when I tried Angelina's jumbo lump USA sourced crab cakes. Yes, USA-sourced crab costs more. The typical breakdown in cost per pound looks like this – $24.95 for USA sourced, $17.95 if sourced from Mexico, and $13.95 if sourced from China. If you are buying imported crab meat or products made with imported crab meat, in most cases it means you're getting an entirely different species than the Atlantic blue crab. Also, any imported crab is packed with a chemical preservative necessary for overseas transport.
Skipper Bags – stylish beach and boat totes that are made by a team of talented American seamstresses at Skipper Bags' own factory in Easton, Maryland. My favorite is the navy Island Hopper tote with a white starfish because it is the perfect size to carry everything you need for a day at the beach, and versatile enough to use during a day walking around town.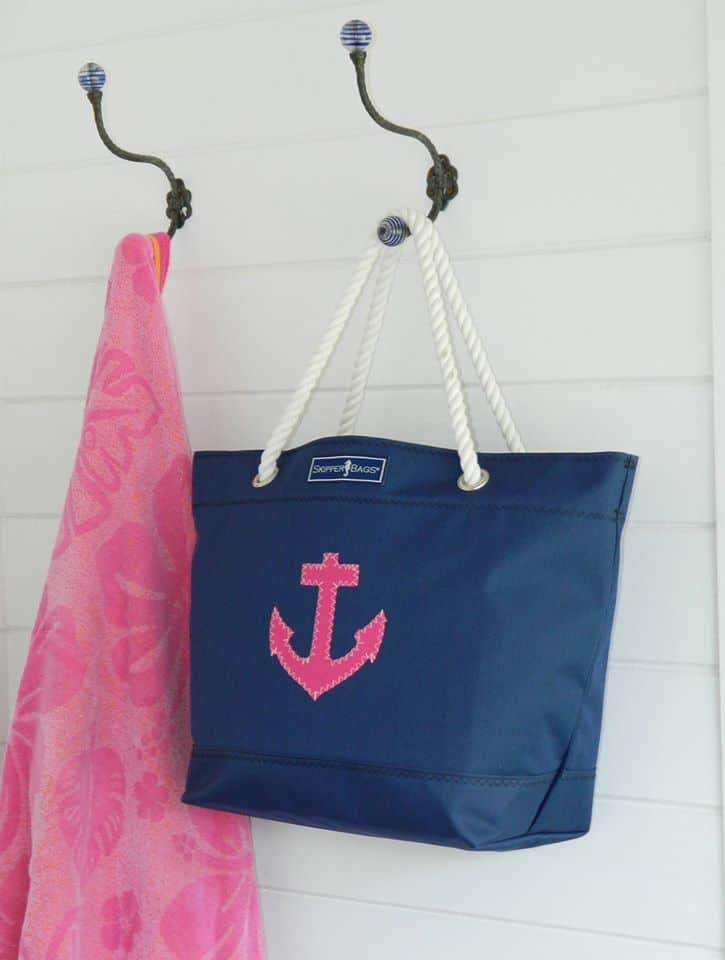 Sloop Betty – handcrafted wheat vodka is made from Maryland-sourced and other select ingredients. It is the first distillery licensed by the state and federal governments in several decades in the state of Maryland.
Rosebud Perfume Company – Their famous Smith's Rosebud Salve is sold at retailers like Urban Outfitters, Sephora, and Anthropologie nationwide. There are many uses for the salve; most commonly it is used as a lip balm. Other suggestions from customers include using it to "accent, moisturize and enhance your cheekbones, shoulders, and collar bones for that gala event with the subtle glow of "Rosebud"."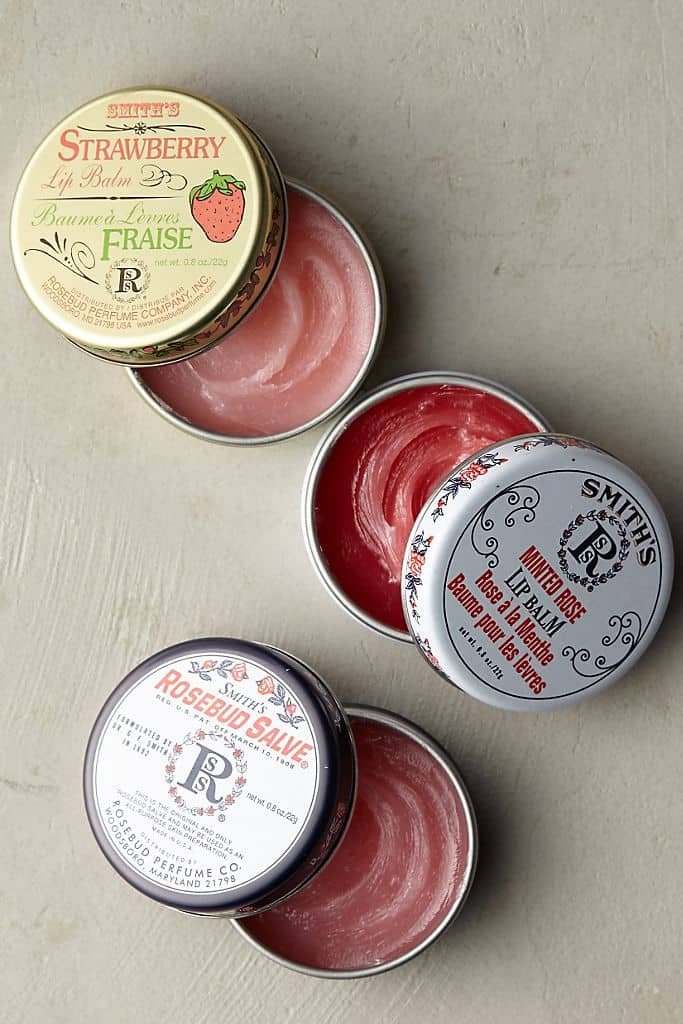 Smith Island Baking Company – offers the Smith Island Nine Layer Cake which is a traditional dessert originating on Smith Island, Maryland's only inhabited island in the Chesapeake Bay. Featuring nine layers of ultra-thin yellow cake separated by mouth-watering, cooked chocolate icing, this decadent treat was named Maryland's state dessert in 2008. It's available from Angelina's of Maryland too.
Bonus Recommendation: If you're looking for Paleo dressings or the best dressing for that matter, look no further than Tessemae's. It's the perfect all-natural, handcrafted, sugar-free, gluten-free, vegan dressing. The base of all of their dressing, except the oil-free ones, is olive oil, so the flavors really stand out. I like to use the dressing on salads or as a meat marinade. I love the fact that Tessemae's only uses natural ingredients to make their dressings. They offer classics like Southwest Ranch and Lemon Garlic, along with a Maryland-inspired Lemon Chesapeake flavor, true to the company's Annapolis roots.
Do you have a favorite Made in Maryland product? Let us know in the comments below.
Disclosure: This is a sponsored post which USA Love List is proud to share with you because, sponsored or not, we only share stuff we love.