While I'm a Virginia native, Maryland is quite close. I live five minutes from the border, right over the Woodrow Wilson bridge. Even though I'm close to Maryland, I was surprised to find so many great products I had never heard of, or never knew were produced in Maryland! I've curated a thoughtful list of the best products made in Maryland that we're sure USA Love List readers' will love.
Things We Love Made in Maryland
Photo Credit: citybonfires.com
City Bonfires portable fire pits were invented by two dads, Mike and Chris, who wanted fire pits that are easy to light, don't take time to maintain, and are safer for kids. City Bonfires mini portable fire pits are made in Maryland with earth friendly ingredients and materials that are reusable and recyclable.
Photo Credit: www.goetzecandy.com
Caramel Creams and Cow Tales are chewy caramels wrapped around a rich, cream center. They have some what of a cult following too. They are made in Baltimore, Maryland by Goetze's Candy Company, a 5th generation family-owned and operated company that has been making sweet confections in the USA for over 120 years. Don't miss our ultimate source list of candy made in the USA. 
Photo Credit: www.michelesgranola.com
We're so glad Michele's Granola is made in Maryland because I can't get enough of it! The granola is light, crunchy, and bursting with flavor. Sometimes granola can be dense and kind of a mouthful without having much flavor, but with Michele's Granola, that couldn't be further from the truth.
Michele's Granola takes pride in using all-natural, GMO-free, organic ingredients. The company has been making granola since early 2006 and opened its Timonium-based production facility in 2007. The company employs 28 full- and part-time employees, who make 8,000 pounds of granola each week.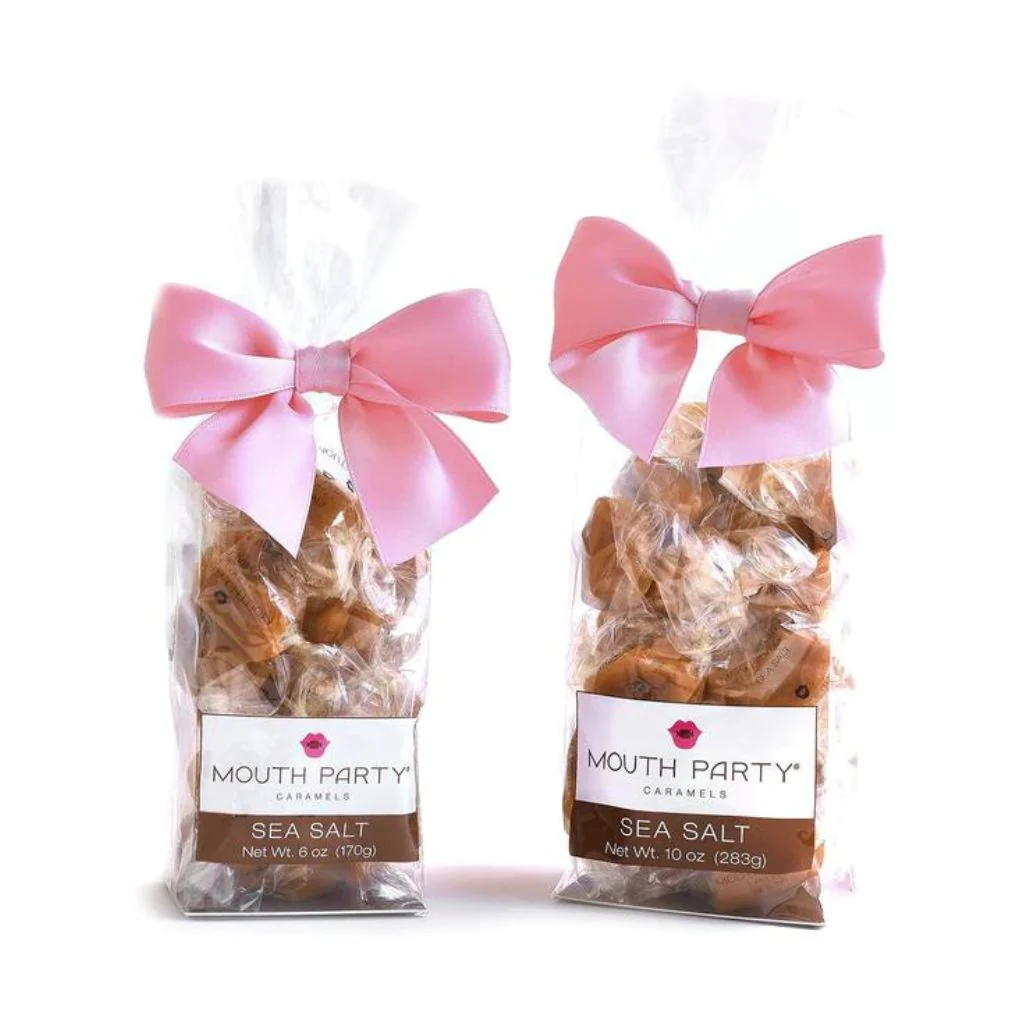 Photo Credit: mouthpartycaramel.com
Mouth Party Caramels are simply the best caramels I've ever had. My favorite flavors are sea salt, OMG, and cinnamon. For a true Maryland flavor, try the seasonal Old Bay caramel - it is available only during the summer months.
Photo Credit: plakthat.com
Photo Credit: www.crabcake.com
Angelina's of Maryland uses 100% domestic US blue crab in all of their products and is one of the only companies offering all USA sourced crab. They source as much as possible from local Maryland suppliers, averaging more than 75%, but also purchase from other states. As I always say, you get what you pay for  - I tasted the difference when I tried Angelina's jumbo lump USA sourced crab cakes. Yes, USA-sourced crab costs more. The typical breakdown in cost per pound looks like this - $24.95 for USA sourced, $17.95 if sourced from Mexico, and $13.95 if sourced from China. If you are buying imported crab meat or products made with imported crab meat, in most cases it means you're getting an entirely different species than the Atlantic blue crab. Also, any imported crab is packed with a chemical preservative necessary for overseas transport.
Photo Credit: www.bomboyscandy.com
Bomboy's Candy is a family owned business that has been up and running since 1978. The recipes used to make these delicious treats are passed down from previous family members. Bomboy's has 60 different flavors of chocolate, along with 3 different flavors of fudge, dog treats, and other candies!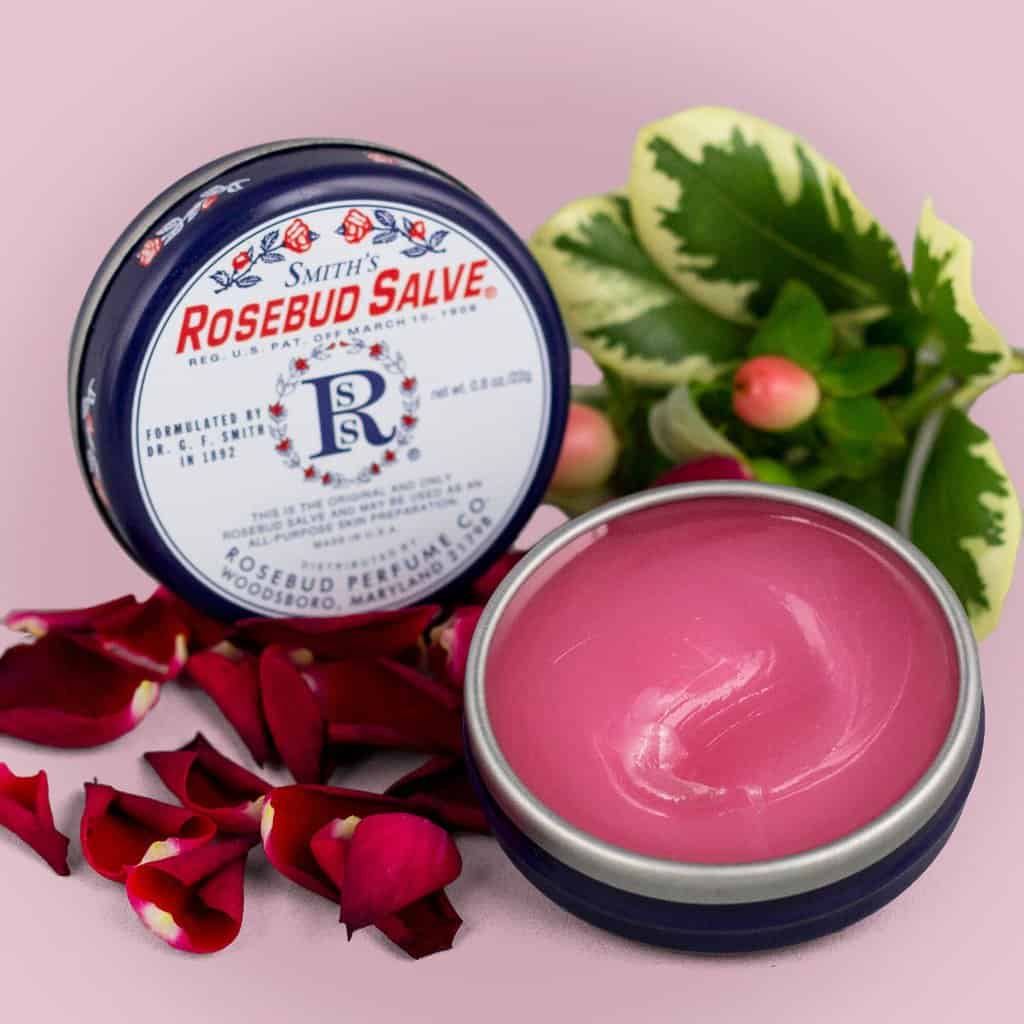 Photo Credit: www.rosebudperfume.us
Rosebud Perfume Co.'s famous Smith's Rosebud Salve is sold at retailers lnationwide. There are many uses for the salve; most commonly it is used as a lip balm. Other suggestions from customers include using it to "accent, moisturize and enhance your cheekbones, shoulders, and collar bones for that gala event with the subtle glow of "Rosebud".
Shop Rosebud Perfume Co. at Sephora through the link below.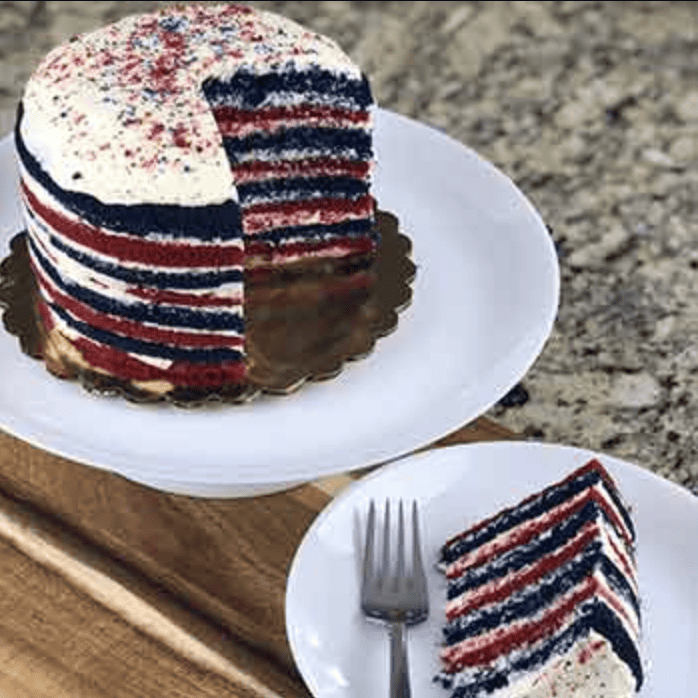 Photo Credit: smithislandcake.com
Smith Island Baking Company offers the Smith Island Nine Layer Cake which is a traditional dessert originating on Smith Island, Maryland's only inhabited island in the Chesapeake Bay. Featuring nine layers of ultra-thin yellow cake separated by mouth-watering, cooked chocolate icing, this decadent treat was named Maryland's state dessert in 2008.
Photo Credit: www.mccormick.com
This list of Made in Maryland products would not be complete without a mention of Old Bay Seasoning. Old Bay has been a favorite Maryland seafood flavoring spice since the 1940s. Today Old Bay is owned by McCormick spice company and is still headquartered and manufactured in Baltimore, Maryland.
Do you have a favorite Made in Maryland product? Let us know in the comments below.
Have you visited our Made in USA Shopping District? It is the place to start your shopping when you want to find the best of American-made.

Pin this list to save it for later!