As we head into fall, it is time to take care of your skin to repair any sun damage, while also keeping that summer glow going as long as possible. Self tanner is the answer. In addition to not streaking or being orange, is it too much to ask for a tanning lotion that's also a non toxic self tanner made right in the USA?  Using self tanner allows you an island glow without risking sun damage to your skin.  Traditional tanning lotions on the market are packed full of toxins.  However, now you can tan at home without swapping UV rays for toxins.
Looking for such a specific product does not yield many results.   Lucky for you, we did the research and the searching that makes shopping for an American made, non toxic self tanner pretty easy. You can trust these American made products. Give one a try.
Non Toxic Self Tanning Lotion
True Tan – Natural and organic ingredients, cruelty free, and vegan for a tropical looking tan.  The formula has skin hydraters and protectants.  True Tan shows up in around 4 hours but is dry within 10 minutes so that you can get dressed. Safe to use on face and body.
My tan lasted a solid week.  Using the tanner once a week, you can keep an even tan easily.  The tanner was as moisturizing as any good body lotion.  I love the color; it is not orange in the slightest.  My favorite feature is the fact that it has NO fake tanner smell.
They make a "light-medium soothing lavender" and a "dark vanilla coconut",  both made in the USA.
Non Toxic Self Tanning Mist
Jane Iredale Tantasia Self Tanner & Bronzer – This double duty summer must-have is especially unique because it does not contain DHA or FD&C dyes, the culprit of unnatural orange tones found in most self-tanners. Instead, Tantasia uses caramel color, mica and iron oxides (clean earth minerals) for a natural, sun kissed glow. This tanner develops gradually for an even, customized, natural-looking tan.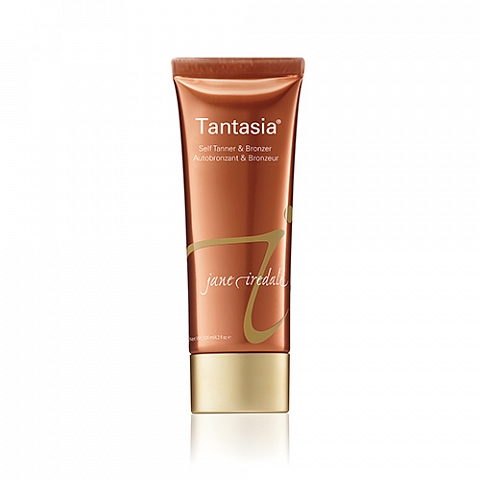 My Skin's Friend – A tanning mist (non aerosol) that is organic, without horrible odor, and fast drying for a natural looking tan.  My Skin's Friend dries in about 5 minutes max and the tan develops over a few hours.  Designed to use on the face and body.
This tan looks as if you got it just spending the day outside.  It is soft, even and gorgeous.  It does not have additional fragrance of any kind to mask the scent but the tanning smell is still nearly undetectable, and dissipates completely over the hours.  I love the simplicity of the mist application.  You don't need help to get hard to reach areas.  There is no alcohol in the ingredients – no dried out skin.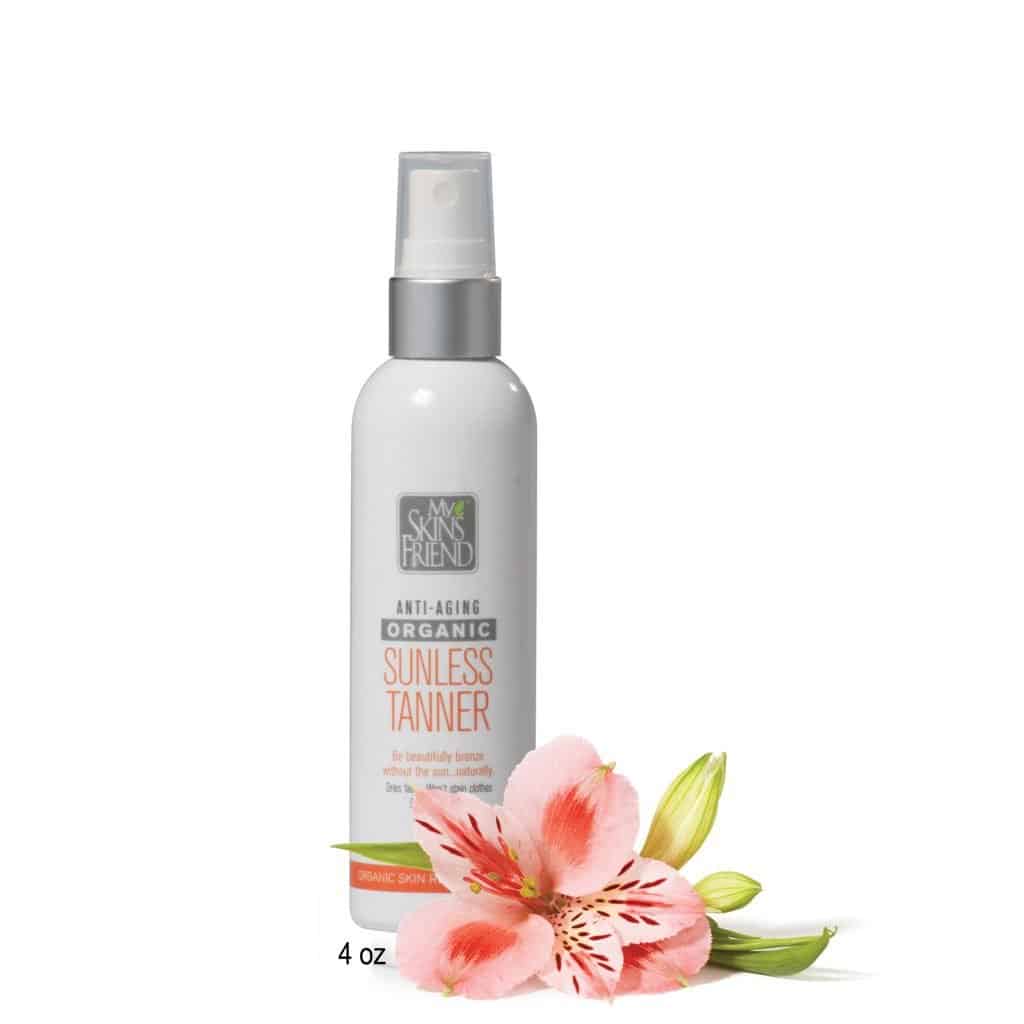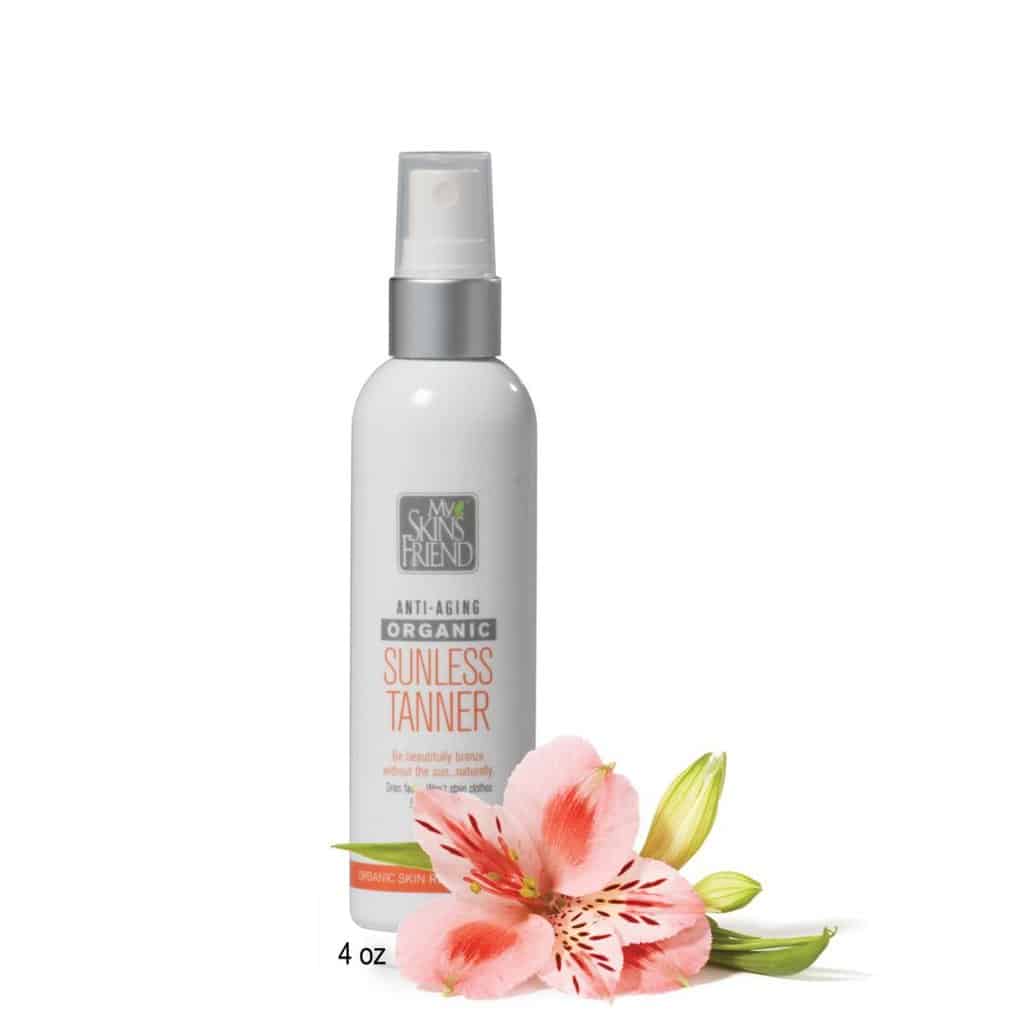 Sunless Tanning Tips and MORE American made self tanner product suggestions
Don't miss our other articles on self tanner products! From the best American made face bronzers, to tips on making that tan last, we have you covered!
Sunless Tanning Tips: Choose American Made Self Tanners You Can Trust
How to Apply a Streak Free Tan
How to Keep Your Summer Tan Using Trusted American Made Products.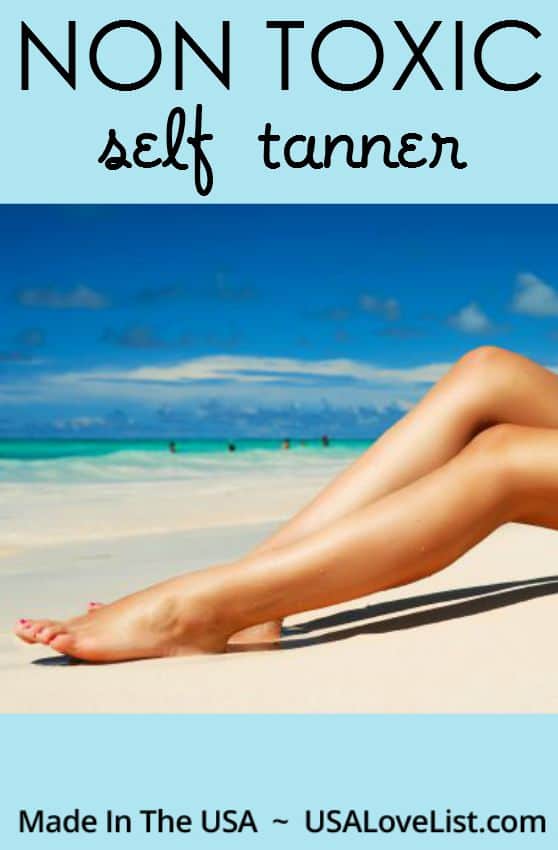 Disclosure: USA Love List received this product unconditionally for review purposes. Our opinions are always our own, and we aim to write fair and balanced reviews to promote only the very best of American-made products.
Follow USA Love List's board Beauty: Made in USA on Pinterest.