American made women's dress shoes can be impossible to find in popular footwear stores, but that doesn't mean that they don't exist! We have discovered that there are many made in USA women's dress shoe brands that offer offer women's flats, women's pumps, and more all dressy enough for work or a night out on the town.
Women's Dress Shoes Made in USA
Are your favorite made in USA women's dress shoes missing from this list? Let us know in the comments below so we can add them.
Photo Credit: www.etsy.com
Aurora Shoe Co. shoes for women are handcrafted in Aurora, New York. They have many styles to choose from. They are all made with a leather upper and a leather insert that will mold to your feet.
Photo Credit: calleencordero.com
Calleen Cordero luxury women's fashion shoes are made in Los Angeles. Styles include wedges, heels, boots, loafers, mules and more. They are made in limited quantities.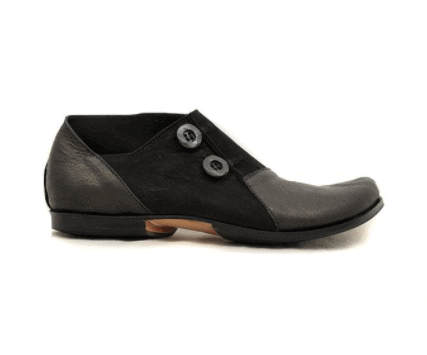 CYDWOQ fashion shoes are made to order in Burbank, California. CYDWOQ has a large selection of designs to choose from that include flats, heels, boots, sandals, and more.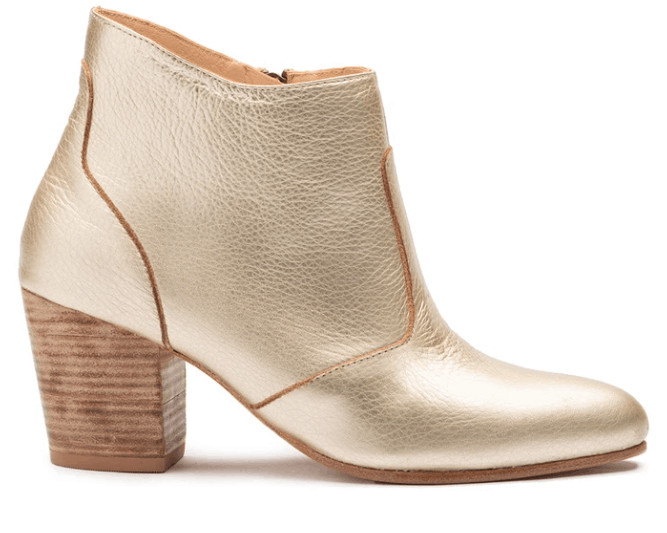 Photo Credit: esquivelshoes.com
Esquivel Shoes luxury fashion shoes for women are handmade in Southern California. Their styles include ankle boots, derby shoes, slides and more.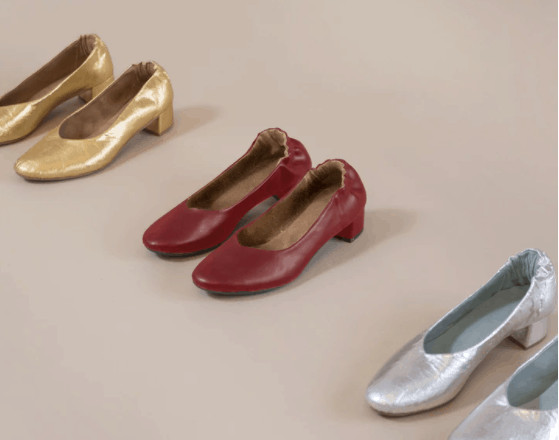 Photo Credit: loyalfootwear.com
Loyal Footwear shoes for women are sustainably made in the USA in small batches. All of their styles are vegan and cruelty free and include vegan boots, mules, low sandals, and more.
Photo Credit: www.etsy.com
Mohop fashion clogs for women are handmade and vegan. They are made to order in Illinois.
Photo Credit: munroshoes.com
Munro women's heels, boots and sandals are assembled in Hot Springs, Arkansas Note: not all styles are American Made. Read labels and descriptions carefully. 
Photo Credit: pierreponthicks.com
Pierrepont Hicks women's chukkas, moccasins, and desert boots are made in Maine.
Photo Credit: www.quoddy.com
Quoddy women's shoes are made to order in Maine. They are known for their boat shoes.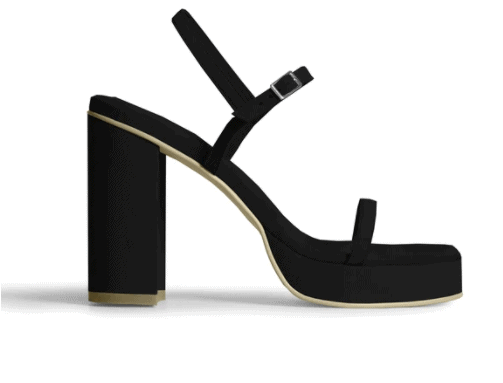 Photo Credit: www.rafausa.com
RAFA footwear is sustainably made from animal free products in Los Angeles. They offer sandals, boots, pumps, and mules.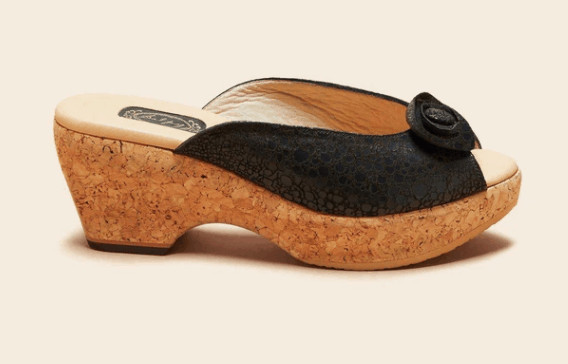 Photo Credit: salpyshoes.com
Salpy luxury fashion shoes are available made to order and in stock. Syles include ankle boots, flats, wedges, sandals and more.
Photo Credit: scandicfootwear.com
Scandic Footwear manufactures women's leather and wood bottom clogs in New England.
Photo Credit: svensclogs.com
Who knew that clogs came in so many styles! Sven clogs are available in low, mid, and high heels. There are boots, sandals, and more in every color.
Zuzii footwear manufactures fashion shoes (sandals, clogs, sneakers) for women in Los Angeles, California. All products are made to order.
Our favorite retailers that offer Made in USA women's dress shoes:
---
DON'T MISS OUR OTHER LISTS OF AMERICAN MADE WOMEN'S SHOES:
---
Have you visited our Made in USA Shopping District? It is the place to start your shopping when you want to find the best of American-made.
Love this list? We know that you will love this list too!

Pin this list to save it for later!