The holidays are quickly catching up to us. It's time to figure out what the kiddos are going to be wearing to holiday functions. It's tricky, but not impossible to find cute dresses for girls to wear this holiday season. However, finding American made dress clothes for boys is a bit more challenging. Here is a list of our favorite sources, so you  can make sure the kids in your life are dressed with  American made style this holiday season.
Our Sources for made in the USA Holiday Clothing for Kids
ART & SOUL BOUTIQUE
Art & Soul Boutique offers a lovely selection of dresses for girls that are cute and whimsical, all made in the USA. Sophie, my 5 year old, is absolutely IN LOVE with this dress!  Christmas can not come soon enough for her so she can wear it!! Art & Soul Boutique has a great selection of girls dresses,  skirts, tops and bottoms to choose from. Don't forget to check out the women's line, also made in the USA!
TWIRLY GIRL
The cute dresses for girls from Twirly Girl are beautiful and fun- everything a girl could want in her holiday dress! Sophie is absolutely IN LOVE with this dress too. We agreed that this would be her Thanksgiving outfit. The stretchy material will allow her to play comfortably with her cousins and still rock the party dress. Oh, and the Twirly Girl dress holds up to it's name and is the best dress ever for twirling!! It would make a great holiday gift too!
PEKES CLOSET
Pekes Closet is an online retailer of formal clothing for boys and girls. Most of the items offered at Pekes Closet are made in the USA. The vest and pants in the set on the left are American made, and so is the suit on the right. I wish I had discovered Pekes Closet when my son was a ring bearer in a wedding a few years ago as the boys formal wear sold here is more affordable than the rental fees we paid for his suit!
NORDSTROM
Nordstrom offers a large selection of made in the USA holiday dresses for girls of all ages.
CHASING FIREFLIES
Entering 'Made in USA' in the Chasing Fireflies search brings up a large selection of American made clothes, and accessories.
CWD KIDS
CWD Kids is another favorite of ours for American made children's clothes. Everything they carry is well-marked by country of origin and their website has a special made in USA section.  CWD Kids has many sizes and holiday dress styles to choose from.

American made holiday outfit accessories for kids
BROOKS BROTHERS
For 195 years Brooks Brothers has been manufacturing clothing in the USA! A Brooks Brothers bow tie or tie will dress up any white button shirt and slacks.
ABELA DESIGNS
Abela Designs is a line of handmade jewelry for girls. Simple and elegant, Abela Designs necklaces, earrings and bracelets make a special addition to any holiday outfit.
WILLA SKINCARE
Willa skincare is all natural and was developed by a mom especially for girls. From facial cleaner, to body lotion, to lip gloss, Willa has what a girl needs to take care of her skin.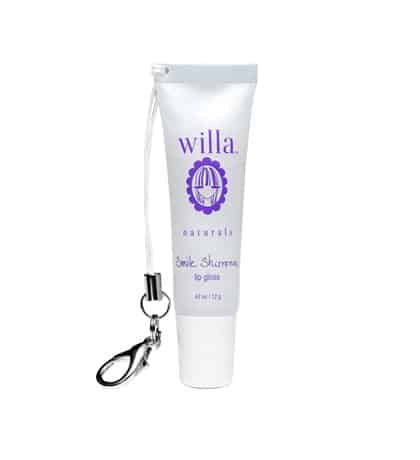 Disclosure: USA Love List received products in this post unconditionally for review purposes. Our opinions are always our own, and we aim to write fair and balanced reviews to promote only the very best of American-made products.
We're making it easy to buy American-made gifts this year. Follow and share our 2014 Holiday Gift Guides and check our previous years' archives from 2013, 2012 and 2011 for even more ideas.
Have you visited our Made in USA Shopping District? It is the place to start your shopping when you want to find the best of American-made.