Depending on what type of cleanser you're used to using, there are options for every skin type. I found some new kinds of non-toxic facial cleansers you might not have heard of, but you'll definitely want to try. Every one of these best natural face wash options is made in the USA with ingredients you can trust.
Best Natural Face Wash: Non Toxic Facial Cleansers for All Skin Types
Facial Grains
I'm absolutely obsessed with Botanic Organic Honey & Licorice Daily Cleansing Grains Mask. It offers the best of all worlds – it is gentle enough not to strip your skin of its natural oils, while also leaving your skin extremely smooth by cleansing impurities that clog your pores. Your skin will be hydrated, cleansed and polished. There are four main ingredients in these cleansing grains that nourish your skin – oat kernel flour gently exfoliates, drawing impurities from your skin and unclogging pores, honey powder offers intense moisture to hydrate your skin, licorice root powder and coconut milk offers anti-inflammatory properties to calm your skin; coconut milk softens skin with vitamin E to reduce flaking and dryness.
Best Natural Face Was Discount Code:  USALOVE saves you 15% off Botanic Organic purchase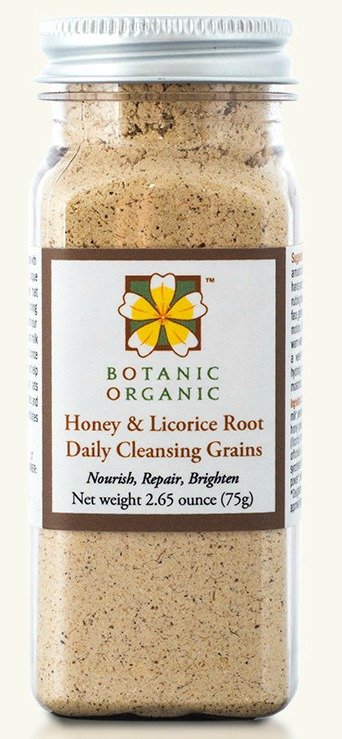 Have you ever heard of these? I hadn't until I sound safe, non-toxic brands that were making them. I'm a huge, huge fan of Thesis Cleanser Tender As Petals for a few reasons. The cleanser exfoliates and cleanses at the same time, without drying your skin, so your face will feel polished every time you use it. You don't need to use much, so it's long lasting and a good bang for your buck. It is great to bring when you're traveling because its a non-liquid cleanser. Thesis products are vegan, organic, and eco-friendly.
Best Natural Face Wash Discount Code: USALOVE saves you 15% off  Thesis purchase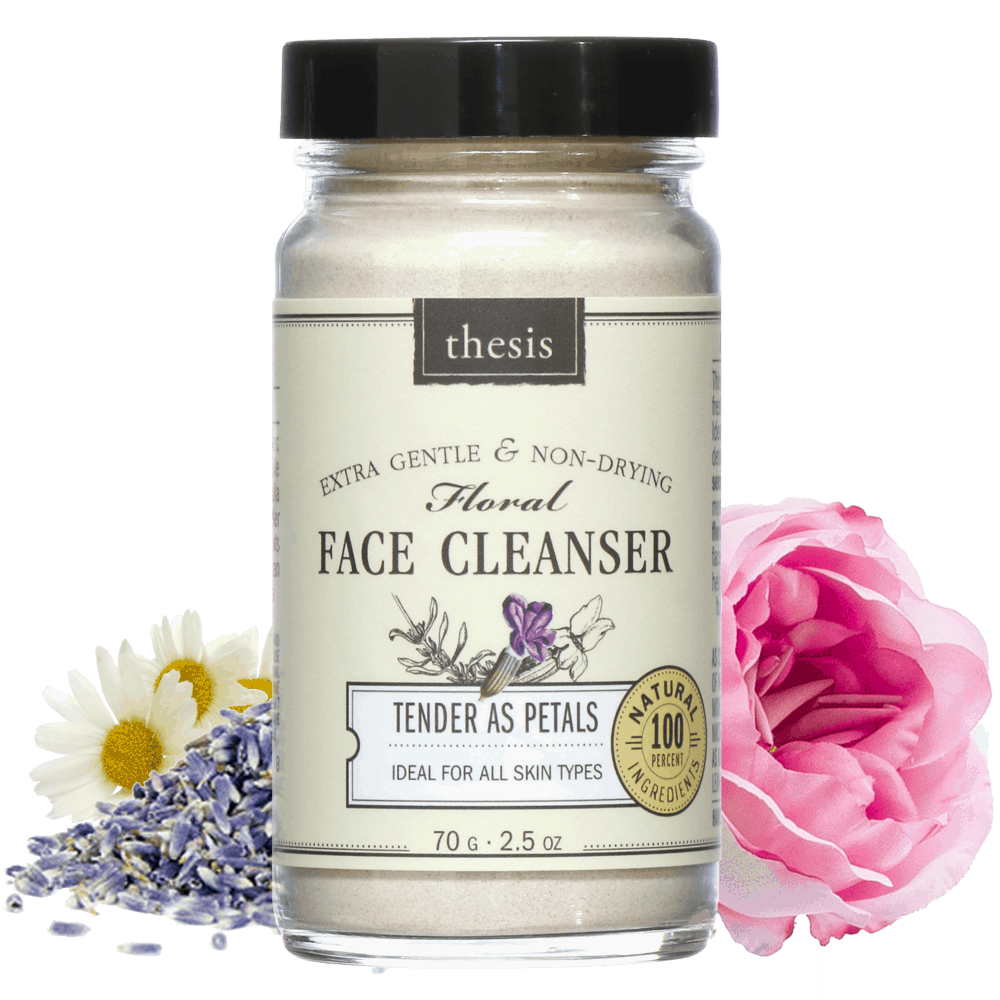 Cream Cleanser/Cleaning Oil
A little goes a long way with Benedetta Creme Cleanser, Rosemary & Geranium making it my go-to cleanser when my skin is in need of a detox routine.  It's gentle enough to use everyday unlike many treatment products.  The therapeutic oils promote the skin's healing without stripping you of your acid mantle.  I can count on this to soothe my skin in periods when I am break out prone or to calm any irritation.  I also love that it is a one step cleanser and toning nor additional exfoliation are needed. Benedetta is based in California and has been making organic, farm-sourced small batch skincare products since 1996. The Benedetta Creme Cleanser is made of 82% locally harvested ingredients too.
You probably haven't considered washing your face with oil. Neither had I until I tried Luxe de Mer's Deep Cleansing Facial Oil. I was a little scared at first, but after using it, I really fell in love. The idea is that the oil attracts oil, and the product is actually drawing out toxins and oil from your pores. Using oil actually makes your skin produce less oil because the oil's properties are similar to human producing skin oil. If you have oily/combination skin like I do, using oil doesn't strip your skin sending oil production into over drive, which will help prevent breakouts.
Gabriel White Seaweed Calming Cleanser makes for a perfect daily face wash, especially for combination or oily skin. The first ingredient in the product is aloe vera offering this cleanser its calming properties, while vitamin E, white willow bark and kelp extract hydrate skin.
Pacifica Cactus Revive Milk Facial Cleanser offers a hydrating milk to foam wash that lifts dirt and debris from the skin's surface. It is fortified with anti-aging ingredients including cactus oil, vitamin e, and coconut water. It's perfect for normal to oily skin. It's vegan and cruelty-free.
Cleansing Gel/Gel Cleanser
Best Natural Face Wash:

Elements of Aliel

 facial cleanser leaves your skin squeaky clean without any dryness. It's perfect for my combination/oily skin. I'm in love!
I love this natural face wash! There are three formulas, each blend is crafted with a particular skin issue in mind, using the best of what nature has to offer. The names of our formulas are an ode to the things we value most in life. This is skincare, simplified. All of Elements of Aliel products are vegan and soy free. They are also Leaping Bunny certified cruelty free.
Love
includes antioxidants and vitamin A. Caffeine make this combination great for those of us looking to slow down the aging process or preserve that youthful glow, while hibiscus evens tone and texture; it cleanses, soothes, protects against acne, and softens the skin.
Joy
soothes, balances, and hydrates your skin with this blend that is pure enough to eat. This blend includes green tea and lavender which helps those who suffer from occasional breakout or an oil imbalance.
Peace
, as the name suggests this blend bring peace to problem, irritated skin. Chamomile, dandelion root and yarrow offer natural anti-inflammatories and antiseptics ideal for acne or eczema suffers.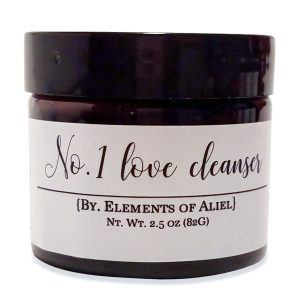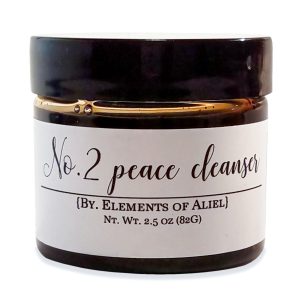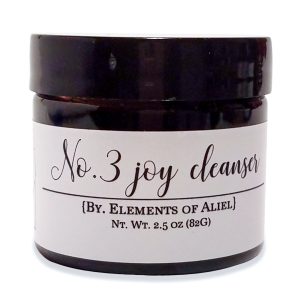 I use Naturallogic Radiance Cleansing Gel as a night time face wash. The product's botanical extracts, fruit enzymes, oils & flower essences nourish your skin while you cleanse, making it an ideal cleanser for any skin type. I suggest using it at night so your skin has time to absorb the product's nutrients. This cleanser is vegan, organic, and GMO free, gluten free, and soy free. You can find the full list of list of ingredients here.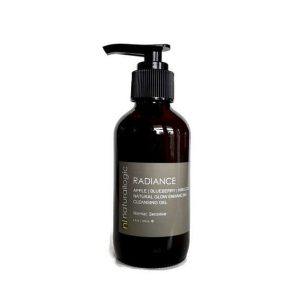 We've written about Nourish Organic before, and Promise Organic is the sister company that is available for purchase at CVS. I love how simple, inexpensive and great all their products are. The Promise Organic Nourishing Coconut Milk Facial Cleanser is no exception. It cleanses your skin without drying it out –  coconut milk & cupuacu butter instantly hydrate and soften skin, while aloe vera nourishes. All of the brands products are certified natural and organic.
The Seaweed Bath Company Gel Cleanser is my very favorite gel cleanser. I have combination/normal/oily skin (it depends on the weather) and this cleanser has never dried out my skin. You only need a very, very little amount – it really goes a long way. All of the products made by The Seaweed Bath Company utilize seaweed/algae in their products. In the cleanser, they chose organic, sustainably harvested, Maine bladderwrack seaweed for its detoxifying, anti-inflammatory, and moisturizing properties.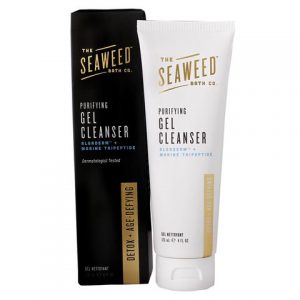 I cannot tell you how much I enjoy Queen Bee's Honey Cleanser. Raw Maui honey and organic aloe vera gel hydrates the skin, while essential oils of lavender offers antibacterial properties. It's a lightweight formula that won't dry out your skin. There are three formulations based on skin type from which to select. Rose for sensitive skin, citrus for combination skin, and lavender for normal or combination skin.  NOTE: If you have allergies, a honey based product might not work best for you.
Facial Soap
I love using a facial bar for traveling because you don't have to worry about liquid spilling, or that it's up to TSA standards. Osmia Organics Black Clay Facial Soap is made in the USA and great for normal and combination skin. The soap is hydrating and detoxifying at the same time.  Organic almond, avocado, and castor bean oils condition the skin, while Black Australian clay and Dead Sea mud to balance and tone the skin.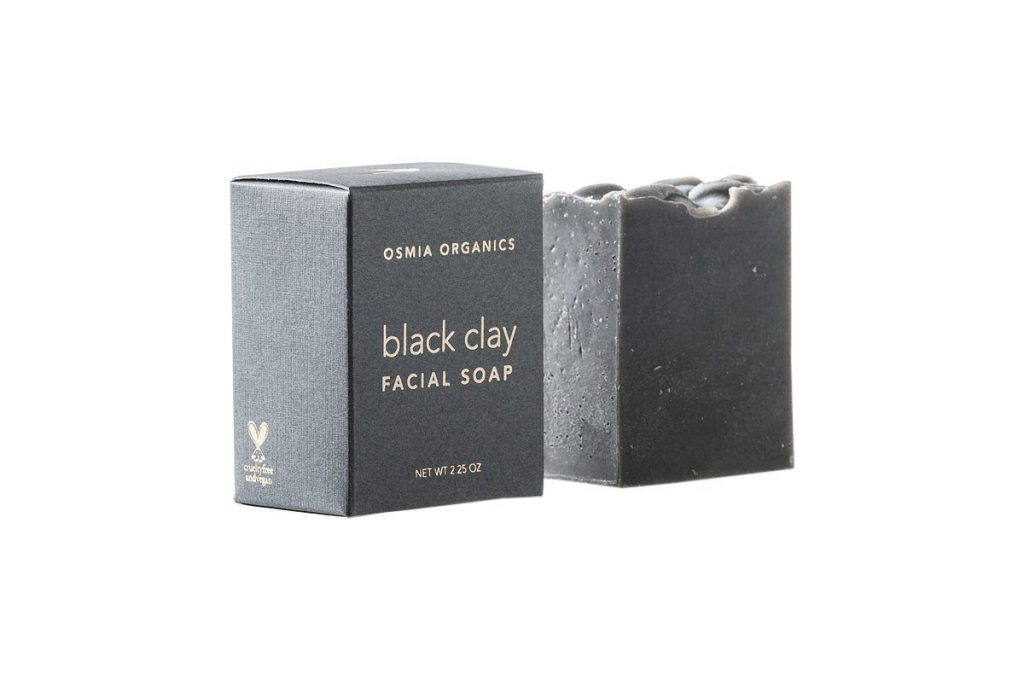 Disclosure: This post is a sponsored post which USA Love List is proud to share with you because, sponsored or not, we only share stuff we love.
Image credit: Botanic Organic