I'm always looking for products that nourish my body inside and out. Have you heard of any CBD beauty products? We're here to introduce you. If you're looking for anti-aging skincare, beauty products infused with CBD are great because CBD serves as an anti-inflammatory with antioxidants and anti-aging properties. CBD beauty products make a great addition to your everyday beauty routine. From serum to shampoo and body oil to bath bombs, there are made in USA CBD beauty products across all categories.
What is CBD (cannabidiol)? CBD is one of some 113 identified cannabinoids derived from the Cannabis plants and accounts for up to 40% of the plant's extract. CBD does not contain THC, which is a different cannabinoid altogether, so CBD has no psychoactive properties.
Made in USA CBD Beauty Products
Quim – The Vagina Treatment You Didn't Know You Needed
Quim's Happy Clam Everyday Oil, WOW! Happy Clam oil is the straight-up *ish. This is the vagina treatment you never knew you needed. Wash your hands with warm soapy water. Squirt 3-5 pumps in your hands and rub your hands together to warm your hands before applying. I like 4 pumps because I like applying this oil all over the area. I like using it after bathing and before bed. Immediately after application, I realized this oil made me remember how powerful and strong my body is, all while reconnecting with the most sacred part of myself. I don't want to go a day longer without it. 
Discount code USALOVE saves you 15% off your first order with Quim. No expiration date.
Clover Gift Shop – Your go-to online CBD store
Clover Gift Shop is a female-owned business in Woodstock, Vermont. Founded in 1928, and now owned by Patricia Eames for 11 years. This online CBD gift shop offers many Vermont-made CBD products.  In 2018, Patricia created her own line of CBD-infused Arnica Cream, primarily for her father who suffers from neuropathy in his legs. Patricia's mother also started using it on her hip, and her mother-in-law started using it on her back & knees. They all started spreading the word on how much it helped them with their pain. Today, it is online to ship to customers across the country! They use full-spectrum CBD which is sourced from Vermont farms and the Clover Apothecary CBD infused Arnica Cream comes in two sizes with 100 MG Full Spectrum CBD per ounce. 20% off Clover Gift Shop CBD oil and skincare with discount code USALOVE for one-time use and has no expiration.
CBDfx – CBD Oil Face Serum 250mg
If you're looking for an anti-aging, protective serum, we love CBDfx CBD face serum with 250mg Full Spectrum Hemp oil. It acts as a protectant to prevent future damage and provide critical cell turnover that helps to guard against free radicals. This nourishing botanical hemp serum combines essential oils like lavender and vetiver and oils like jojoba, carrot seed, red raspberry seed, and bergamot to nourish your skin with vitamin E while helping to calm inflamed or dry skin.  Take 10% off CBDfx CBD items with discount code USALOVE for one-time use and has no expiration.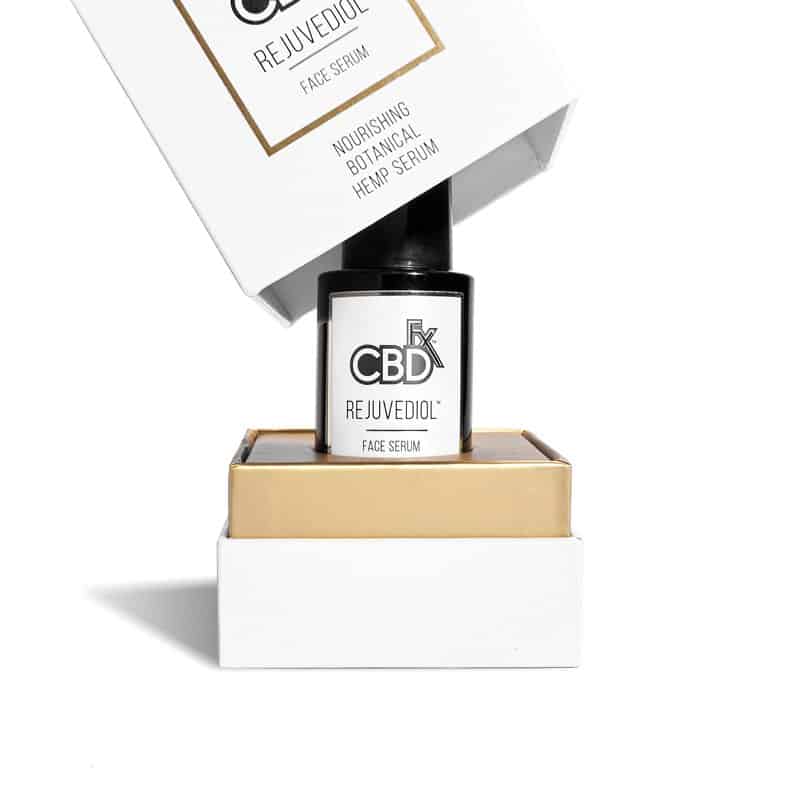 Aethera Beauty Sunset Botanical Rejuvenating Serum with CBD
Aethera Beauty Sunset Botanical Rejuvenating Serum with CBD is a soothing CBD-infused night serum that helps de-stress and gently exfoliate the skin while you sleep. Niacinamide, and a blend of botanical actives including papaya, prickly pear, guava, and tamarind, means you'll awaken with a gorgeous, natural glow. I try a lot of organic, vegan, non-toxic beauty products and Aethera has thoroughly impressed me. I noticed an immediate glow to my skin on the first day of using this product on my face. It's light-weight and fast-absorbing.  Aethera is inspired by the tropical botanical concentrates used by island healers and native communities of the Caribbean. A portion of net proceeds will be donated to Caribbean hurricane relief.
Elevate CBD Cosmetics – Your go-to online store for CBD makeup and skincare 
Elevate CBD Cosmetics marries the solution-based ingredients to deliver skincare results, with aloe, not water, as the foundation of its products. These products marry aloe and Cannabidiol (CBD), a compound derived from cannabis plants that act as an anti-inflammatory, anti-aging, and breakout reducing super-nutrient, to deliver skincare and cosmetics that reduce inflammation and strengthen the skin. Research has shown that CBD can prevent acne, decrease excess oil production, and soothe sensitive skin. What's not to love about that? Elevate CBD Cosmetics are vegan, cruelty-free, and paraben-free.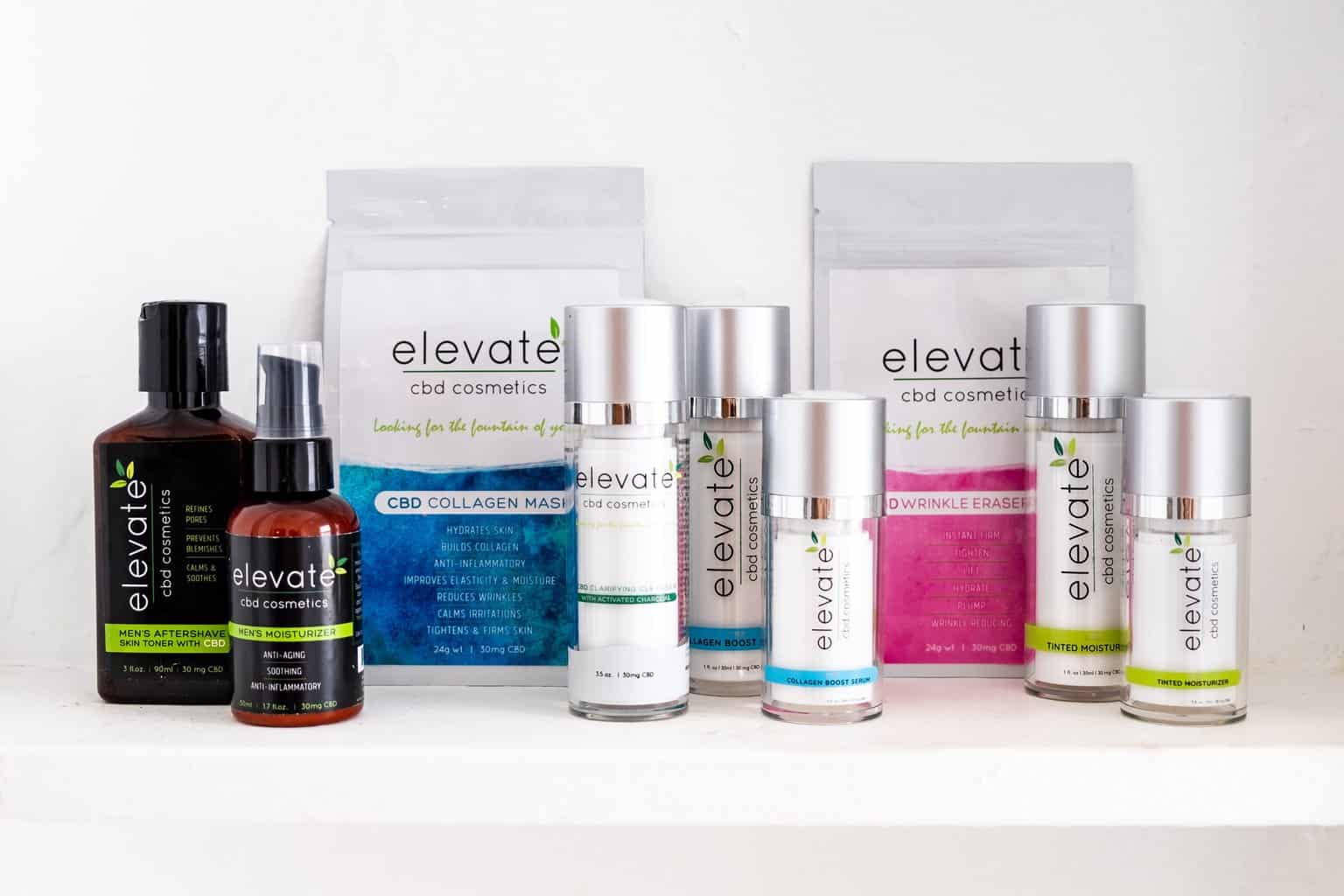 rareCBD: Organic Beauty with High-Quality Essential Oils and CBD
rareESSENCE, recognized, and trusted for the highest quality essential oils, brings the same commitment to excellence to its CBD line, rareCBD. The family-owned business, rareESSENCE, is passionate about sourcing high-quality ingredients and maintains close relationships with the farms and families that supply its hemp and essential oils. The husband and wife team, Brian and Sherri, are dedicated to supporting sustainable farming practices that protect our environment and ensure premium products for your benefit. All the CBD used is derived from legal hemp and contains 0.0% zero THC, so you don't get any high sensations from rareCBD products.
rareCBD Body Oil combines our organic coconut MCT oil, organic arnica, and essential oils of lavender and ylang-ylang with our broad-spectrum hemp CBD delivering a rich, luxurious and versatile body oil. 
CBD Beauty Product – CBD Roll-On Oil 
CBD for Life CBD Roll-On Oil is the perfect way to take CBD with you everywhere. Roll-on applies clear, absorbs quickly, and delivers pinpointed, targeted relief anywhere you apply it. Roll it over temples, fingers, knees, or toes for on-the-spot and lasting results. I love using the Lemongrass CBD Roll-On in place of perfume for a non-toxic perfume option. 
CBD Beauty Product – Haircare
CBD For Life Shampoo and Conditioner blends the highest quality of CBD, essential oils and natural botanicals to gently cleanse, restore lost moisture, and strengthen hair. CBD and hemp oil stimulate and enhance the growth of hair through the scalp's absorption of the main fatty acids Omega3, Omega, and Omega9. This shampoo enriches and replenishes moisture to the hair, fortifying the hair from the inside out without weighing it down. I absolutely love CBD for Life's haircare products because they do not promote the overproduction of oil in my hair. I love how light-weight the CBD For Life shampoo is and how restorative the conditioner is. They are ideal for daily use and gentle enough for all hair types.
CBD Beauty Product – Skincare
Bota, a plant-based, CBD-infused skincare brand, is crafted to provide gentle and effective skincare that's free of harsh chemicals. I love the Balancing Micellar Cleansing Toner its hydrating and astringent properties which help to reduce the appearance of pores and inflammation while also balancing skin tone.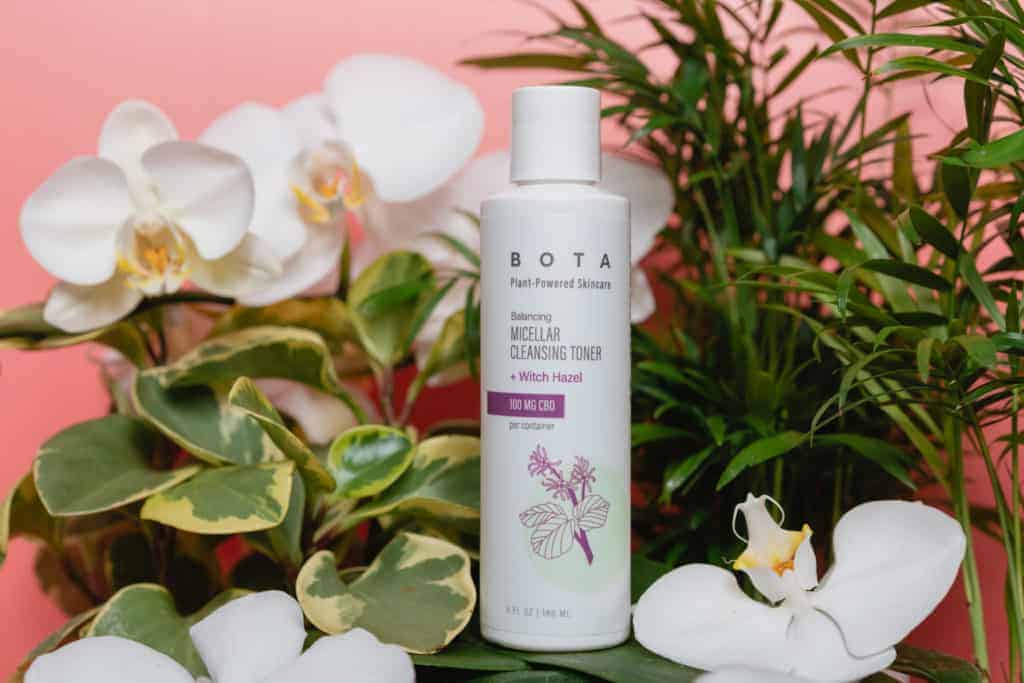 Cannabis Beauty Defined offers a whole skincare line of CBD beauty products. From the Exfoliant and Cleanser followed by the alcohol-free Toner and deep-penetrating Moisturizer, this CBD beauty product line will make sure that your skin stays free of blemishes, moisturized, and young-looking. Cannabis Beauty Defined combines well-known herbs including, hemp, ginseng, and green tea leaf to the rarer herbs such as White Peony and Dragon's Blood to create a balanced formula that utilizes the benefits of each herb. The formulator has her doctorate in Acupuncture and Chinese Medicine and has studied with aestheticians and herbologists across the U.S. and East Asia. Reset your anti-aging skincare beauty routine with Cannabis Beauty Defined's full line of CBD beauty products. 
Cannabliss Organic makes CBD beauty skincare products from the finest ingredients, that support sustainable practices and having a positive impact on you and the world. The products are rich and luxurious and not diluted with water or harmful chemicals. We're huge fans, most especially of the Bliss Body Oil and Hemp Salve. They are both incredibly moisturizing, go on smooth, smell amazing, and relax, all at the same time. 
Cordial Organics Nourishing Facial Oil is skinfood for your face. It's made from a hydrating blend of supercritical chia oil combined with CBD and restorative essential oils and offers regenerative, anti-inflammatory, and calming properties so you wake up looking vibrant.
Dope Minerals makes skincare products including cream and facial & body oil infused with topical Magnesium and/or CBD. Dope Minerals products are vegan, paraben-free, GMO-free, gluten-free, and made with organic ingredients. These two powerhouse ingredients are easily absorbed by the body and provide all-natural, therapeutically effective results. Dope Minerals Magnesium and CBD skincare collection are really special. Both ingredients offer so many skincare benefits that are great for the face and body. Its Magnesium + CBD Infused Face & Body Oil is complete with the richest anti-aging ingredients to heal the skin. Its Magnesium + CBD Cream offers 400 mg per 4 oz. non-GMO, USA sourced, Full Spectrum CBD to heal psoriasis, eczema, and other skin conditions. I found it to be great for acute joint pain.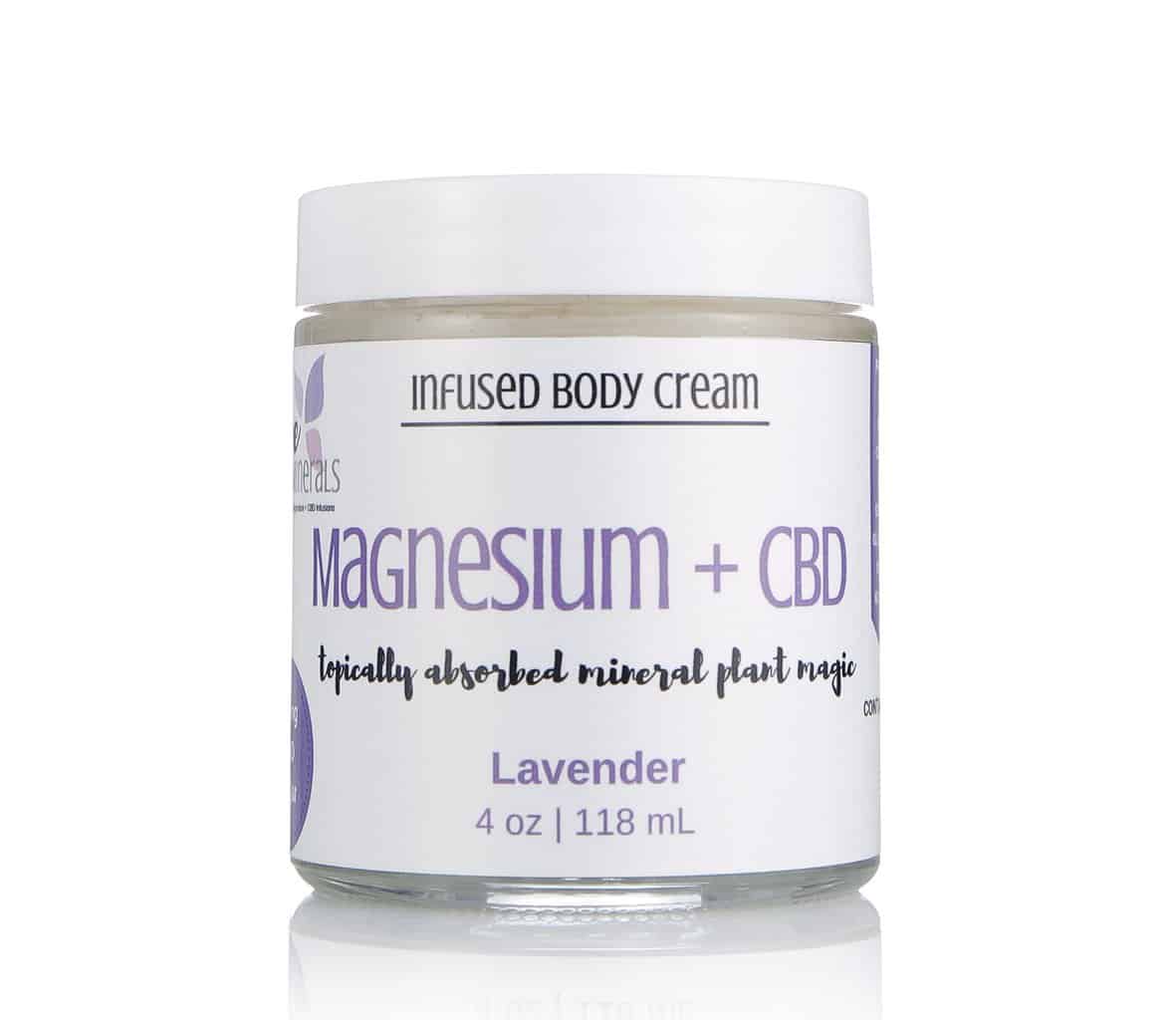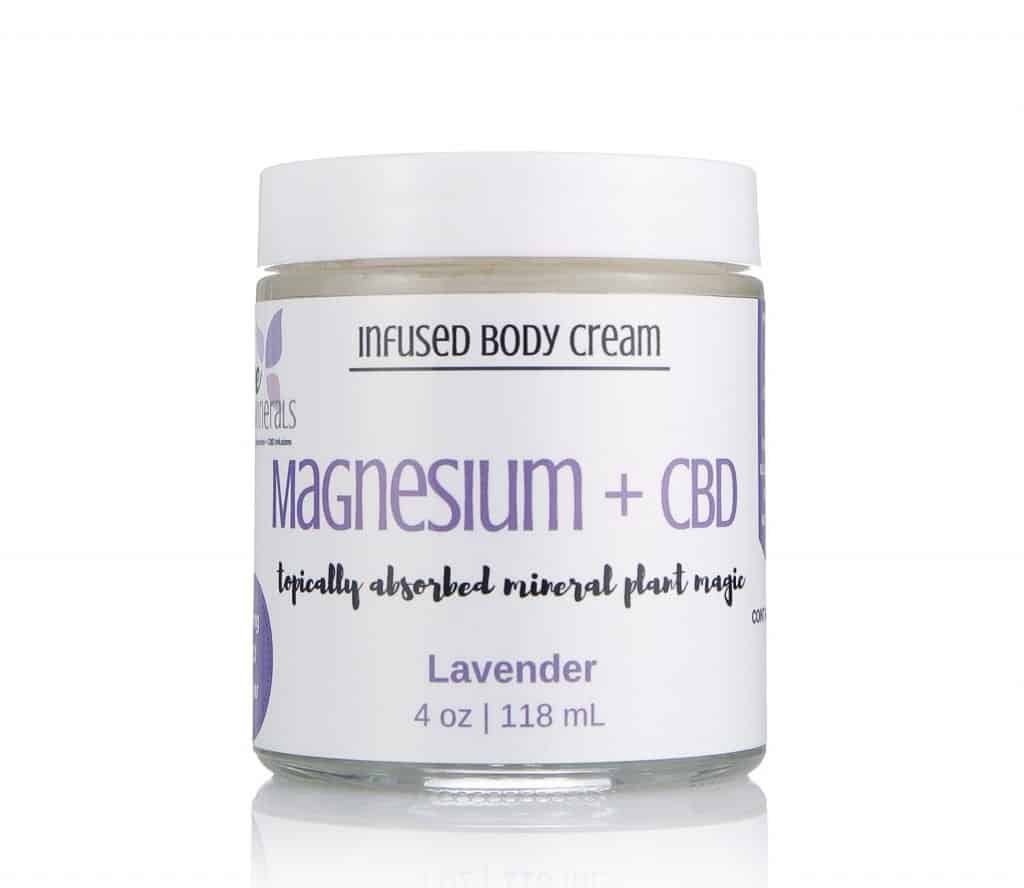 Luxuriate in simple everyday pleasures with Empower Bodycare Luxe Collection CBD Luxury Body Oil. This oil offers a soothing blend of CBD derived from organically grown hemp, essential oils, and organic, non-GMO oils. Soothe, soften and hydrate your skin with this fast-absorbing, high-potency CBD body oil. This oil smells amazing and leaves my skin feeling hydrated and supple.  Empower Bodycare is proud to source our CBD from East Fork Cultivars, one of the first USDA-certified organic hemp farms. All its products are vegan and never tested on animals.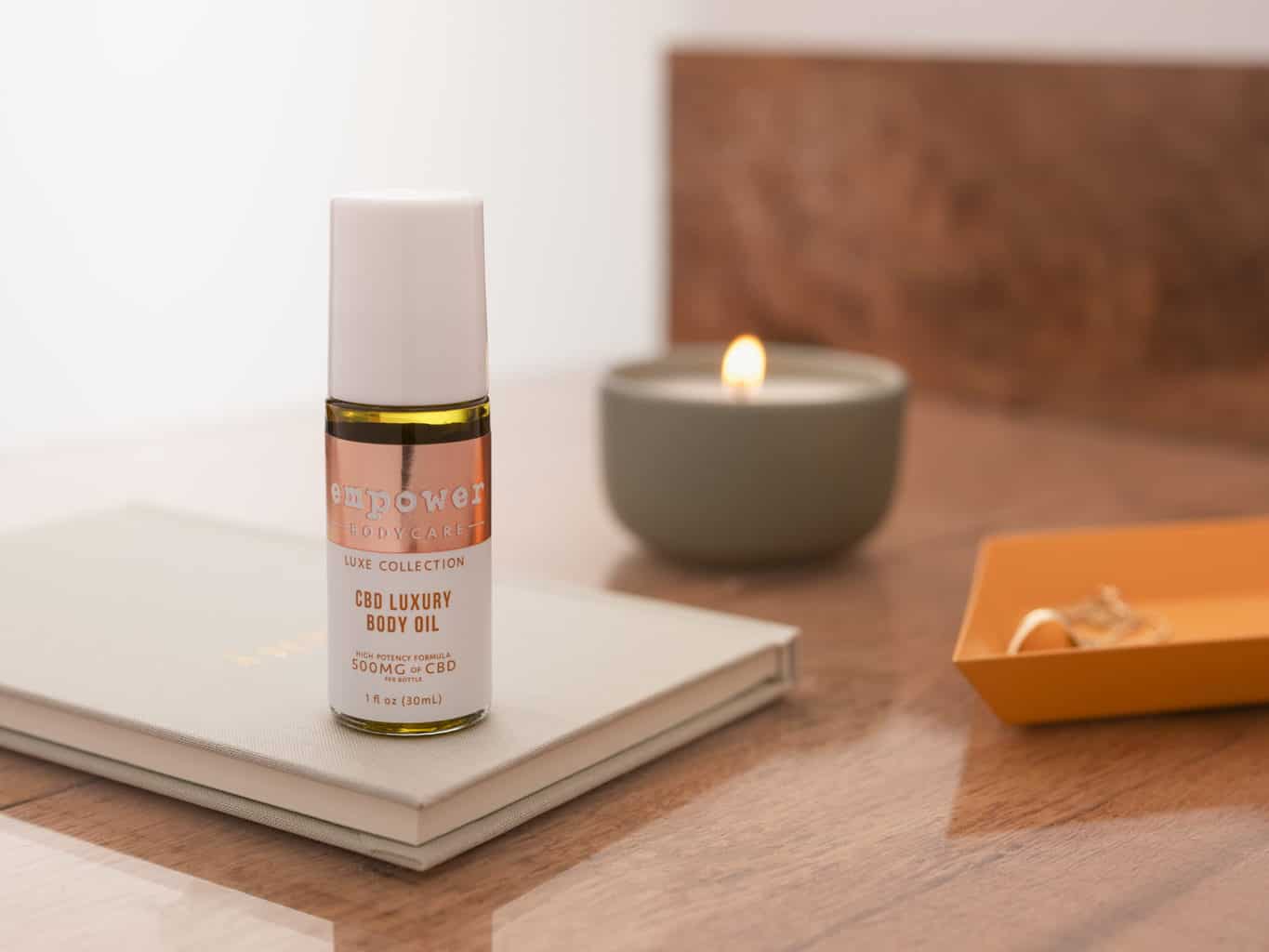 Herb Essntls makes high-performing skincare products while utilizing the unique beneficial properties of cannabis. We love the enriching body lotion that incorporates calming and anti-inflammatory ingredients like Cannabis Sativa seed oil, organic aloe vera, organic shea butter, and organic chamomile. All of the products are formulated, manufactured, and packaged in Los Angeles, California. Herb Essntls follows the strict prop. 65 policies that ban harmful chemicals and unhealthy preservatives such as parabens. None of its products contain the psychoactive substance THC and are 100% legal. Herb Essntls products leave your skin smooth, soft, and silky every time.
High Gorgeous products are made in sunny Orange County, California. They were the first mainstream cannabis beauty brand, created in 2016. They offer the skin-healing benefits of cannabis. All products are cruelty-free and made with the best botanicals on the market and always made without parabens, soy, or sulfates. Healing and hydrating all at the same time!

MJ Esthetics CBD skincare line is made by a licensed skincare professional with organic hemp-derived CBD isolate. This Moisturizer Serum is made with oils of argan, rosehip seed, hazelnut, sweet almond, hemp-derived CBD isolate, and essential oils of lavender, ylang-ylang, geranium, and yarrow. Made in Bellingham, Washington in small batches, MJ Esthetics Moisturizer Serum is made with organic ingredients that are also non-GMO, fairly sourced, and cruelty-free. I love this serum because it fights the signs of aging and it's perfect for all skin types.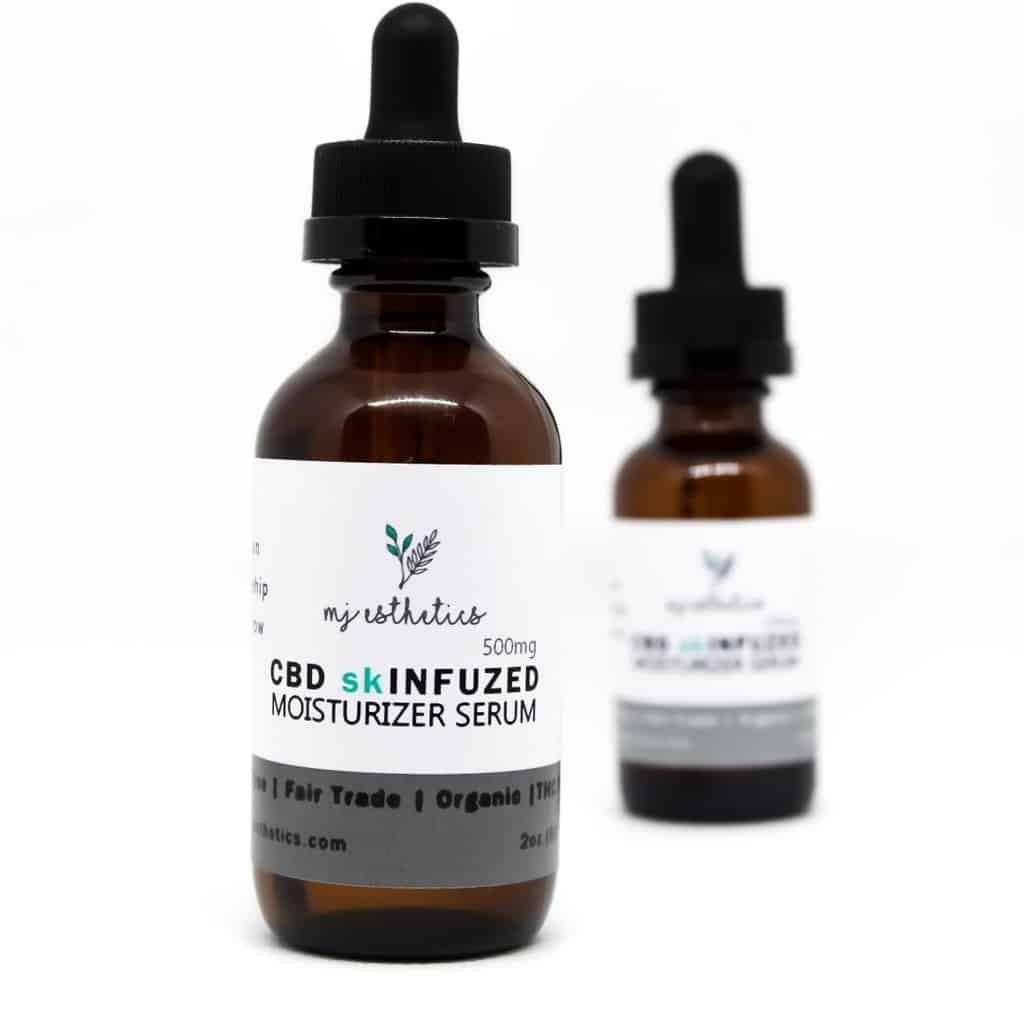 MJ Esthetics Pain Salve is made with a base of organic olive oil that is infused with arnica, plantain, dandelion, willow bark, reishi mushrooms, magnesium, and high dosages of hemp-derived CBD. The 1.7 oz serum has 500mg CBD and 4 oz. has 1,000mg CBD.  A little goes a long way and provides immediate pain relief.
Mission Farms CBD Pure CBD Goat Milk Soap is a chemical-free soap with 200 mg of CBD designed for people with sensitive skin who need hydration and moisture added into their skin. Goat milk is highly moisturizing and easily absorbed by your skin. It delivers essential vitamins your skin craves, like A, D, E, and K, and has superior exfoliating properties. This soap leaves my skin visibly more hydrated than others.
Populum Cold Therapy Hemp Rub is arctic-cold CBD topical cream and one of the best rubs for sore muscles that I've tried. It soothes your muscles and joints. Combined with aloe vera, arnica, and chamomile, this Hemp Rub quickly provides natural relief. It's also vegan & paraben-free.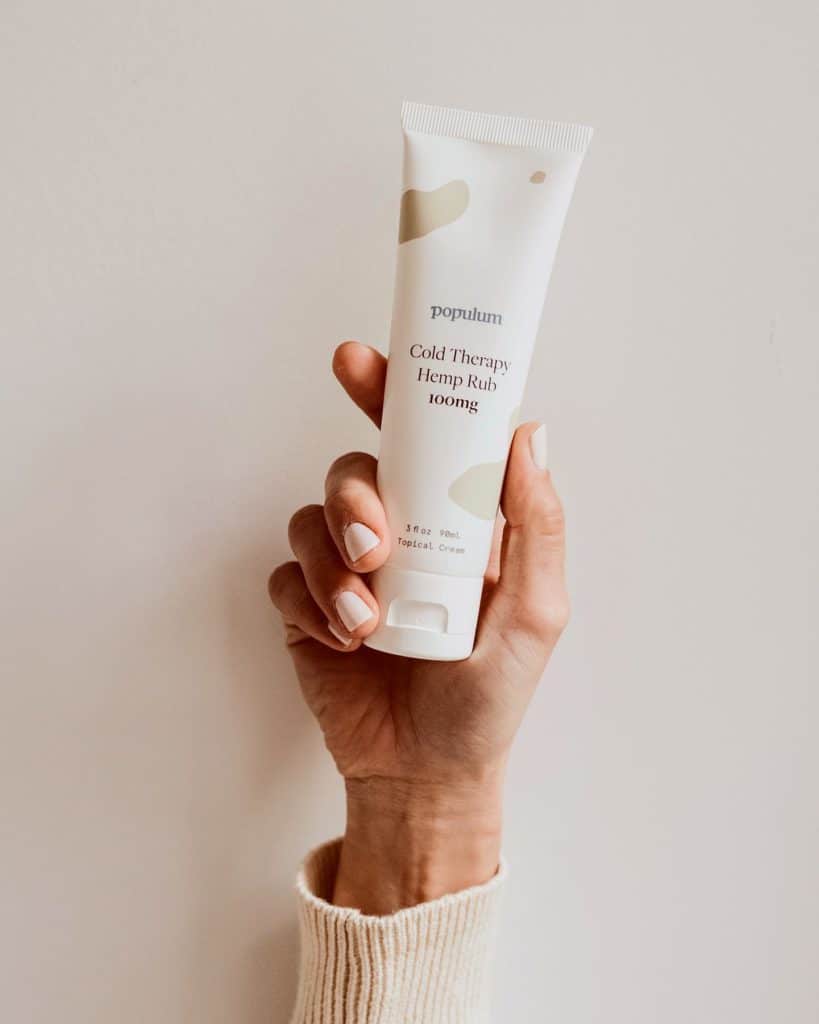 Taspen's Organics makes exceptionally high-quality CBD products that I trust. I've loved all the products of theirs that I've tried and the Facial Moisturizing Cream is no exception. The cream is formulated with superfruit vitamins from mango butter, apricot kernel oil & pomegranate seed oil leaving dry skin nourished, rejuvenated & supple. This cream is wonderful for all skin types. As someone with combination skin, I like using the cream during the day (if I plan to be inside all day) or before bed.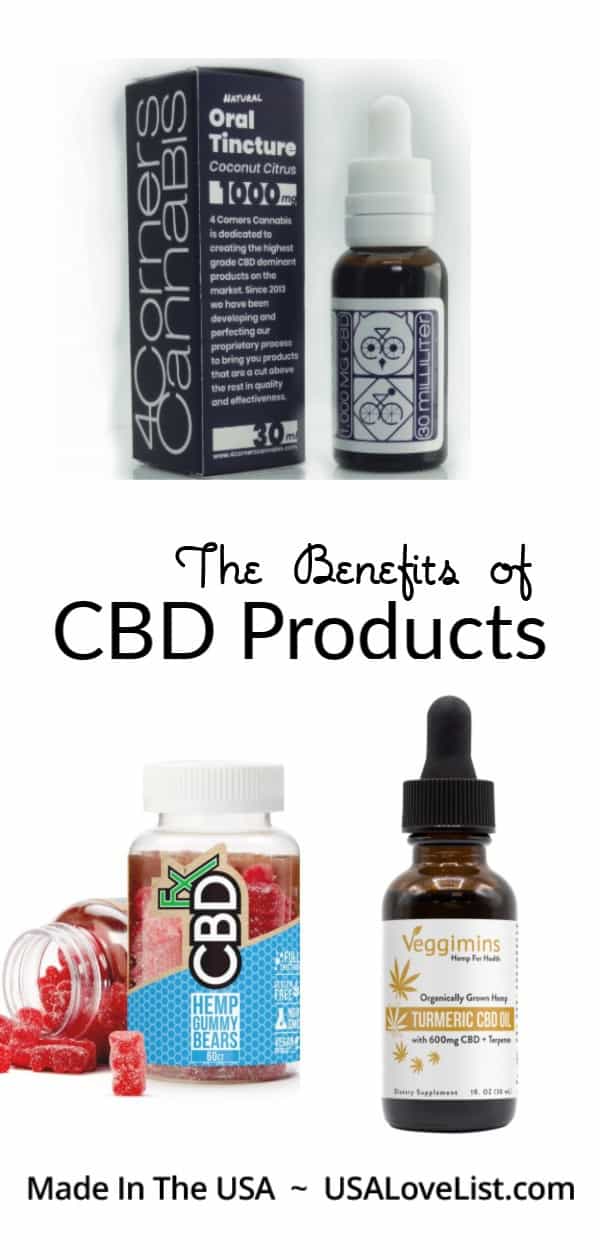 CBD Beauty Product – Sleeping Mask
Kana Skincare has created the perfect synergy between purple rice extract and licorice root extract to effectively increase our level of hyaluronic acid and to smooth fine lines. The light, pastel purple color is all natural and derives mainly from the purple rice. Green tea leaf water and cannabinoids help reduce inflammation of the skin. I love this ultra-hydrating mask. It's perfect to use post-exfoliation. You'll make up with glowing, hydrated skin ready to face whatever the day brings your way. I put mine in the fridge for an extra refreshing beauty routine experience.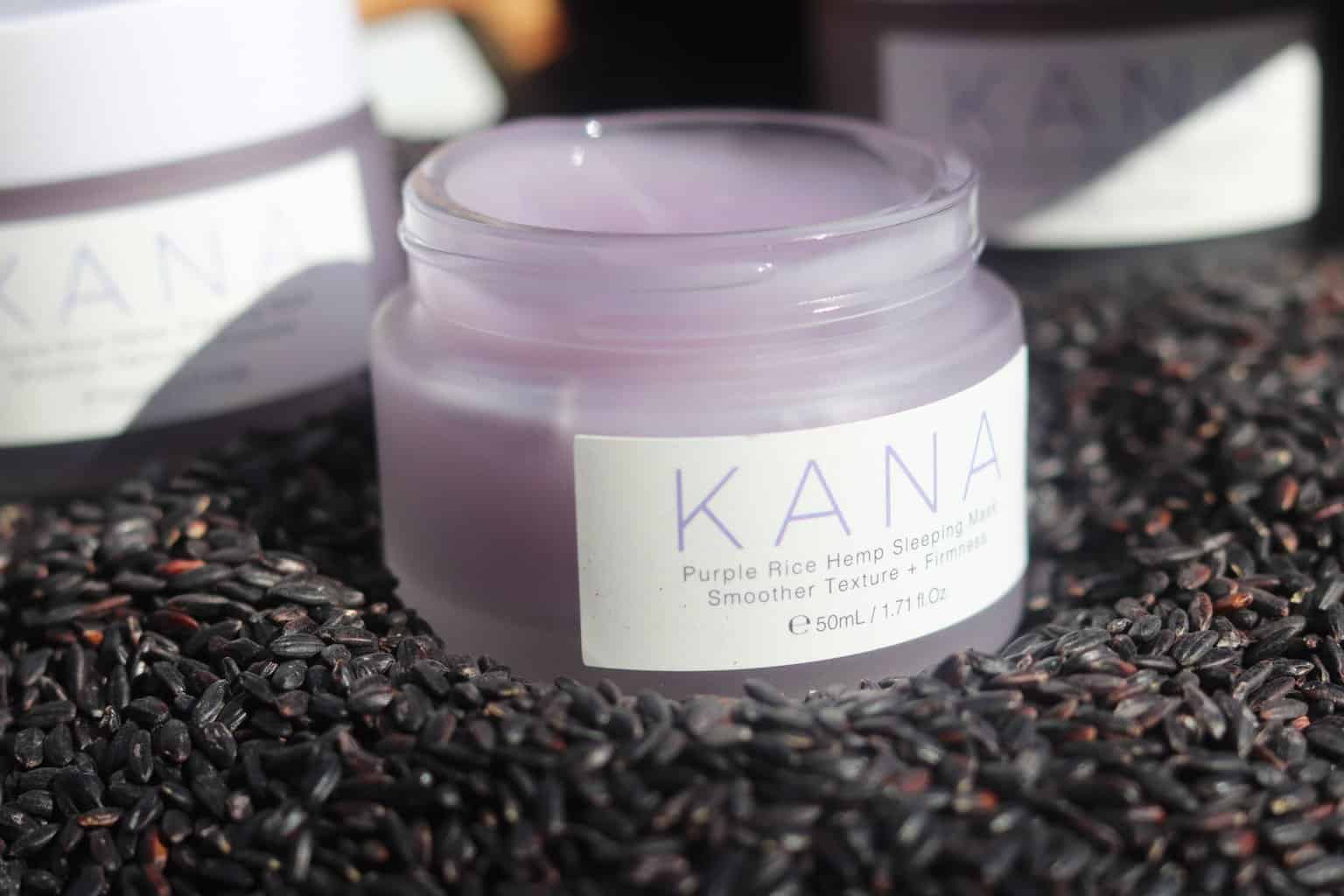 CBD Beauty Product – Facial Serum 
HORA Skincare, a newcomer to the list of CBD beauty products on the market, makes two CBD beauty products – the Super Serum + CBB and the Overnight Exfoliating Mask + CBD. The serum contains eight "Super Ingredients" including, Marine Collagen, Rosehip Oil, Argan Oil, Vitamin A, Vitamin B3, Hyaluronic Acid, and Vitamin C. Each ingredient provides unique properties that work together to hydrate, protect and regenerate the skin. There is 250mg of CBD in the serum. We couldn't be more excited to wake to fresh bright skin after using the Overnight Exfoliating Mask + CBD.
La Bhanga founder, Sarah Mona, always had a keen interest in the benefits of hemp. She believed the miracle herb had to be incorporated into her daily beauty regimen. In 2016 she set out and created her own facial toner at home using Hemp CBD Oil, and the company was born. This CBD skincare line delivers consistent results without using dirty chemicals or testing on animals. La Bhanga Renewing Youth Cream is an ultra-concentrated advanced formula created to restore luminosity, fade wrinkles, and increase skin's elasticity and firmness. We love adding this to our beauty routine day and night for a healthy added glow. 
Populum Lavender + CBD Face Oil is uniquely formulated to provide antioxidants that will moisturize your skin, reduce signs of aging, and leave your skin with a healthy glow. Antioxidant-rich lavender helps with fine lines and aging and provides a calming floral scent that helps you to feel at ease while non-GMO hemp oil contains phytocannabinoids known to help with inflammatory and autoimmune diseases. We love the calming lavender addition to this CBD facial oil, making it the perfect addition to your nightime skincare ritual.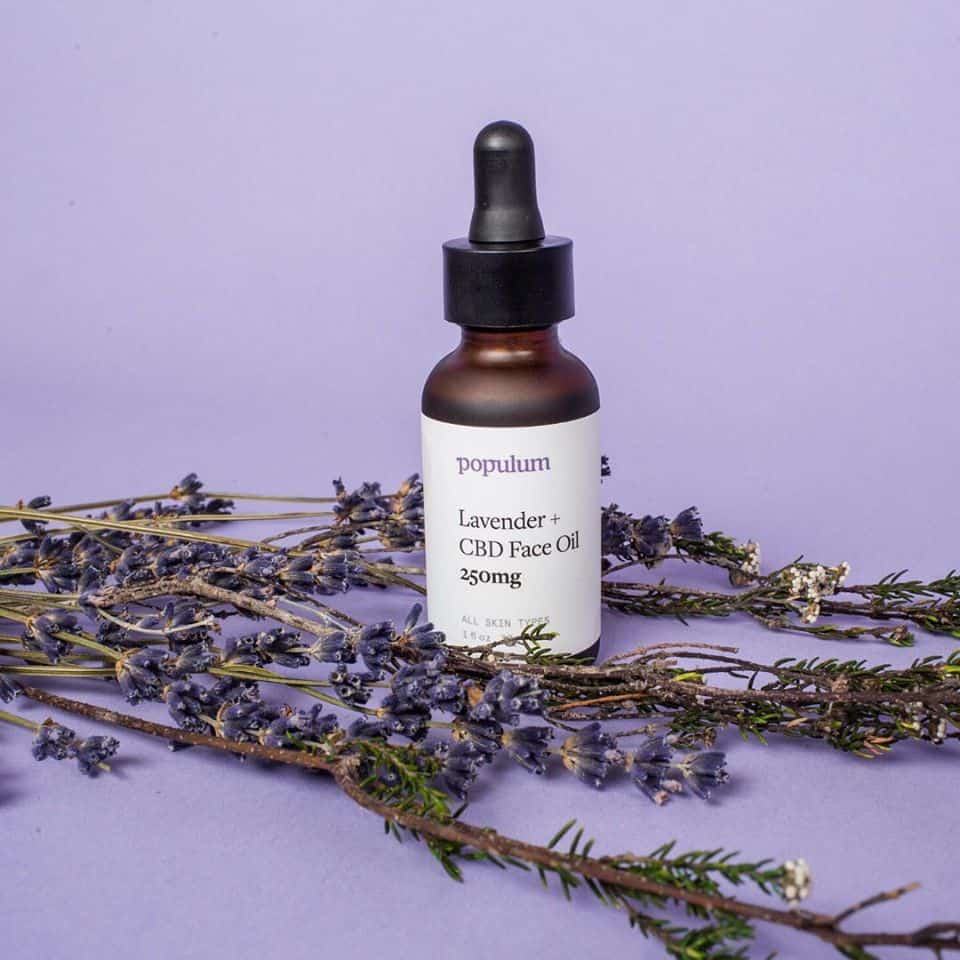 CBD Beauty Product – Bath Bomb & Bath Salts
Unwind after a long day with Empower Bodycare CBD-Infused Soaking Salts. Combining a luxurious blend of purifying salts including Epsom, Dead Sea, and pink Himalayan salts and calming CBD oil, derived from organically grown hemp, these salts are the perfect way to relax. The soothing aroma is a proprietary blend of essential oils, including organic bergamot and lavender. These hemp bath salts were designed to deliver full-body relief, helping you relax and melt tension away.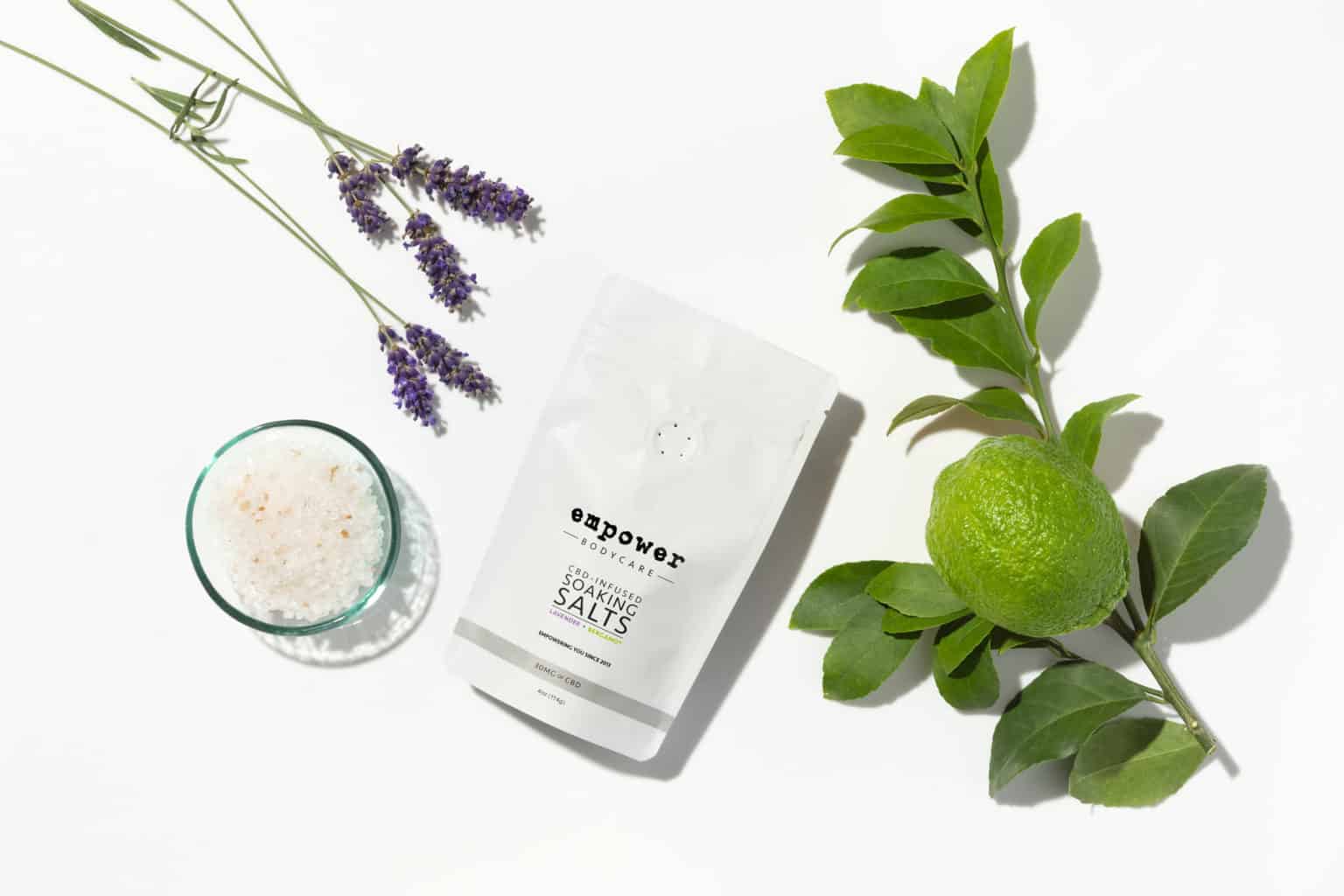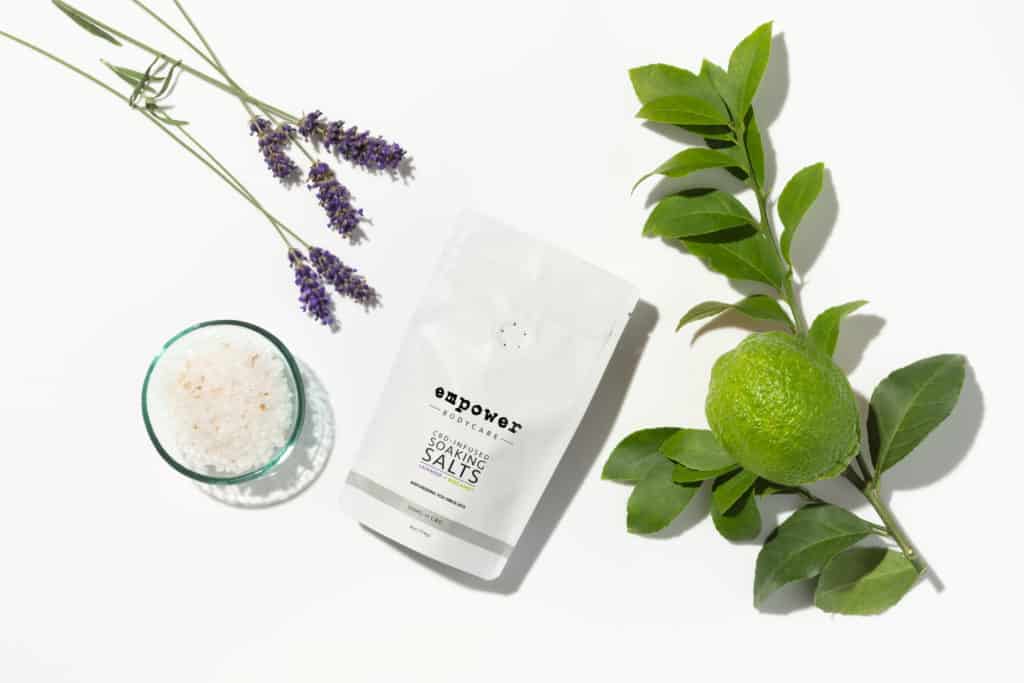 Hugs is a new hemp-derived CBD brand that promotes and self-care with ethically sourced tincutres, gummies, drink mixes, and a new line of CBD-infused bath bombs. These sensual bombs are a wonderful mix of essential oils, olive oil, and Epsom salts all wrapped into one broad-spectrum hemp extract-infused bath bomb is waiting for you to experience. Your body will thank you for the self-care that comes with glowing skin, aromatherapy, and overall tension relief. Take a deep breath and enjoy each second that passes.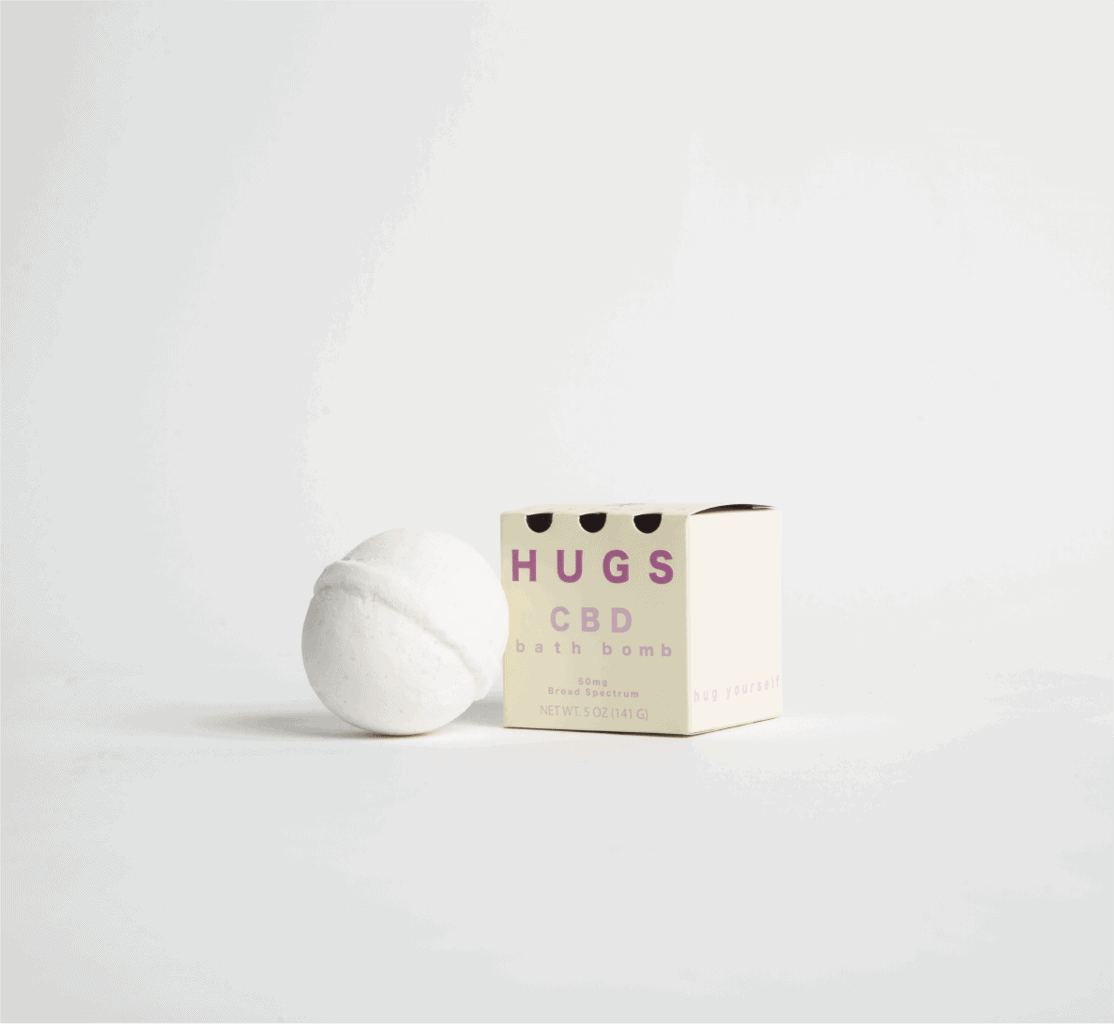 Kush Queen Nourishing Bath Balm helps you relax to the fullest. It is handmade with a base of baking soda with 100% organic essential oil blends, lab tested C02 cannabis oil, and CBD isolates with no artificial dyes or preservatives. (The products sold on this site contain 0% THC.) Kush Queen creates a number of CBD beauty products perfect for everyday excitement and enjoyment.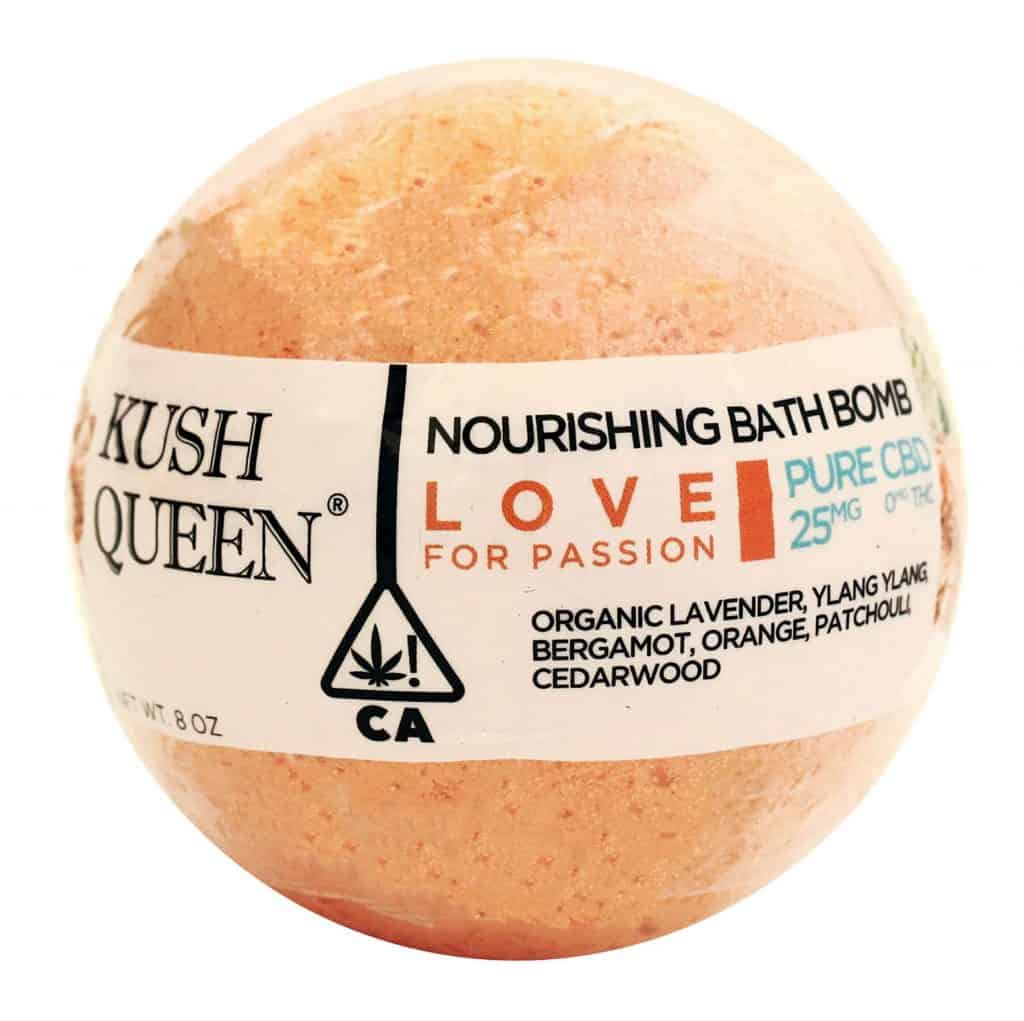 Rest Day CBD Soaks offers the perfect way to celebrate rest and self-care. The Recovery Soak with 50mg of CBD (0% THC) is designed to reduce muscle soreness and stimulate circulation for maximum relief. This hydrating soak leaves you feeling refreshed and ready to conquer the day or rest in comfort.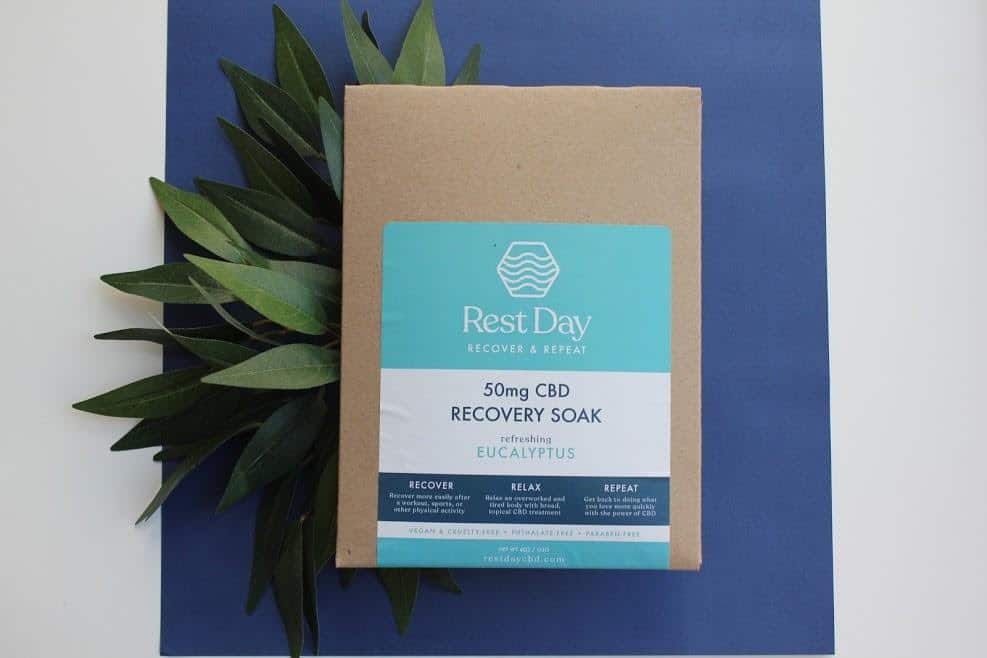 VERTLY Hemp CBD Infused Bath Salts are incredible! Husband and wife team, Zander and Claudia, based in Northern California are the brain trust behind VERTLY. They use only nourishing ingredients like plant butters and slow-infused herbal oils, to deliver therapeutic benefits for the mind and body. I love that their products use all natural, clean, non-toxic ingredients aimed at wellness and healing. VERTLY's CBD Infused Bath Salts are amazingly relaxing, hydrating and soothing to sore muscles. These bath salts are truly something special!
CBD Beauty Product – CBD Healing Balm and CBD Infused Deodorant
Sacred Biology makes a variety of CBD beauty products including CBD lotion, CBD healing balm, CBD deodorant, CBD muscle rub, CBD lip balm. I love this travel kit because it lets you try a variety of CBD beauty products and skin care products to see what works best for you. I'm a HUGE fan of Sacred Biology's muscle rub and lotion; they both work very well and feel healing.
Disclosure: This is a sponsored post which USA Love List is proud to share with you because, sponsored or not, we only share stuff we love.
Header image credit: Hora Skincare