Burgers, grilled veggies, potato salad…oh my!!! It's cookout time of year and I'm getting hungry just thinking about it! Food aside, there are other items on your checklist that need to be acquired. Take some of these BBQ ideas into consideration and make your shin dig more eco-friendly while supporting companies that manufacture in the USA.
Eco Friendly BBQ Ideas: Host an Eco Friendly Cookout With American Made Products
Reduce your carbon footprint by purchasing a grill that is made right here in the USA.
The longer the distance a product travels from manufacturer to distributer, the higher the carbon emissions. Invest in a grill that is manufactured right here in the USA. Find one that suits your style in our Made in the USA Grills and Grilling Accessory Source Guide.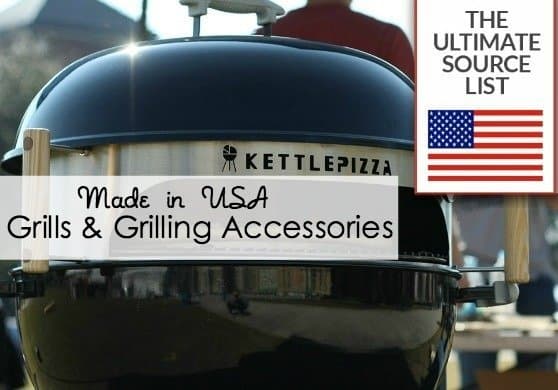 Skip the flimsy plastic or paper tablecloths that get trashed after one use.
Instead, cover tables with something re-usable like the classic vinyl tablecloth. This tablecloth, with the wipeable vinyl top and flannel underside, should last through a few fiestas.
Invest in some re-usable plates, cups and utensils to lessen your trash impact.
At cookouts, the garbage barrels are always overflowing with discarded plates and cups. Preserve makes a nice line of reusable tableware that is light weight, sturdy, and dishwasher safe. Their tableware will withstand hundreds of uses and is even recyclable.
Instead of serving the kiddos juice boxes or pouches, make a big batch of lemonade, punch or flavored water.
Serve beverages in made in the USA cold beverage containers, like the Anchor Hocking 2 gallon glass beverage dispenser.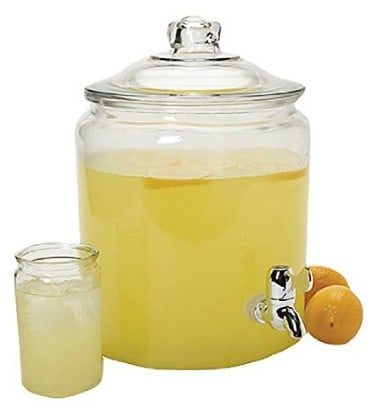 Lessen the bug attacks at your cookout with a natural, made in the USA bug repellant.
The blood sucking critters are already fierce this summer. Place outdoor citronella votive candles in safe locations around the yard to help protect your guests.
How do you make your cookouts and barbecues more "green"? Do you have a favorite 'Made in the USA' cookout product? Share with us in the comments.