Spring is the time to refresh and renew your home.  Tackle a room at a time when getting ready for spring.  When you are getting rid of old, broken, or unwanted items, choose to buy American made to replace it.  The following list of items are some that can help you freshen up the look of your room without a complete overhaul.  You have to start somewhere.
The Bathroom
Get rid of mismatched, worn towels and buy a soft set of 1888 Mills towels.  These towels are made in Georgia and the 'made here' collection's cotton is even sourced in the USA.
The Bedroom
The best night's rest happens on a great set of sheets.  Pull your room together and rest easy.  Cozy Pure offers American made organic cotton sheets with a luxurious look.
The Kitchen
Get cookware that won't need replacing with cast iron.  Sort through your recipes and find new ones that are best using cast iron.  Lodge cast iron is our made in USA favorite.
The Backyard
From gardening to grilling, this is an area that usually requires new items each year.  Grilling accessories are definitely on the list. This American made set, Pops Q Tool, may actually make it through multiple seasons!
Cleaning Supplies
Tackle this subject and you simplify greatly.  You will save space and money just by giving this area an overhaul.  Check out the Original Green Cleaners where you will find a curated list of American made cleaning supplies that have been around for over 100 years.   These classics will get the job done.
Ambiance
When all your work is done and it's time to relax in your clean space add some detail with a scented candle that embodies spring scent.  Voluspa will scent your home and look lavish doing so.
Enjoy the spring season and keep choosing to buy made in the USA items as you shop throughout the year.  You'll find your home a haven of American made goods before you know it.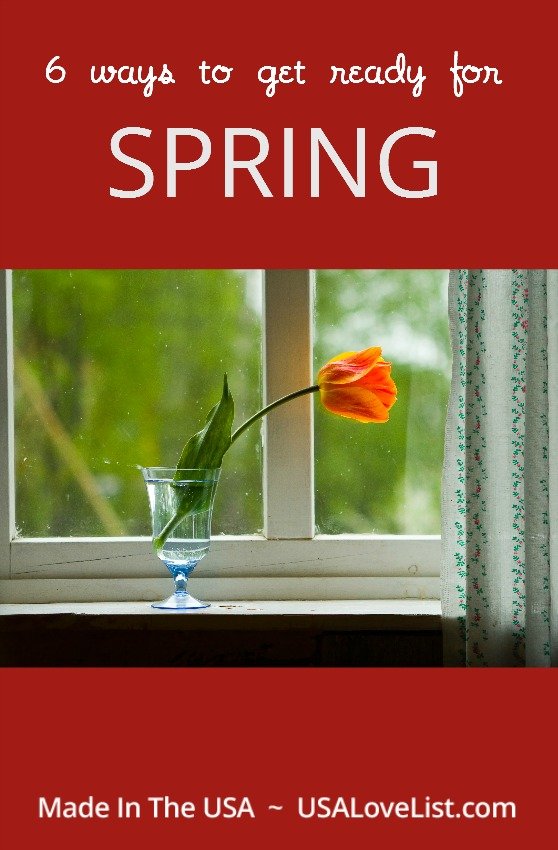 Disclosure: This post is sponsored by, 1888 Mills Towels, which USA Love List is proud to share with you because, sponsored or not, we only share stuff we love.