Gifts that inspire creativity and learning are gifts that keep on giving. At any age, a toy that engages the mind and the hands of a child is the key, not only to learning and creativity, but to the realization of self-potential. Every one of these gifts is Made in the USA, built to last, and safe.
Gifts that inspire creativity and learning in Kids of all ages
Gifts for Baby/Toddler:
Wee Can Too art supplies. Wee Can Too offers tempera paint, finger paint, veggie crayons and chalk that are all safe enough for babies to use, as they are made from plant-based organic ingredients. These safe supplies are perfect for introducing the little one in your life to the arts.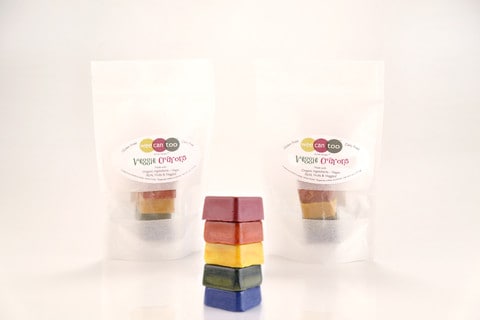 Gifts for Elementary Age Kids
The Tedco Wooden Block & Marble Master Set is the ULTIMATE block set. Kids of all ages (and especially elementary school age kiddos) will find themselves immersed in block building for hours. TEDCO sent me this set back in 2013 to review and my kiddos still play with it.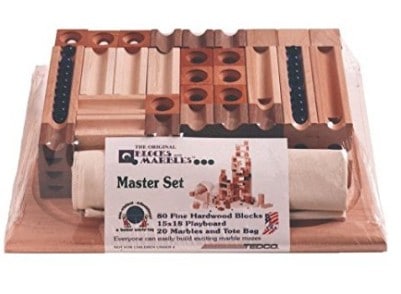 The Original  Gyroscope by TEDCO Toys.  This toy gyroscope has been made in the USA since 1917, originally by Chandler Company, and now by TEDCO Toys. This classic toy is a great way to get a kids mind wondering "how does that work?",  and wanting to learn more.  This educational gift is a great stocking stuffer idea for kids 8 and up.
Gifts for Tweens and Teens
Collage Jewelry kit by Artterro Art. Arterro Art kits are assembled in the USA by employees with disabilities at Goodwill Industries in Wisconsin.  The Collage Jewelry kit is a great gift to inspire creativity and interest an interest in jewelry making and design.
Mystix Juggling Sticks, made by Channel Craft in Pennsylvania. Juggling Sticks teach patience, balance, and coordination as a child practices, learns tricks, and gains a new skill.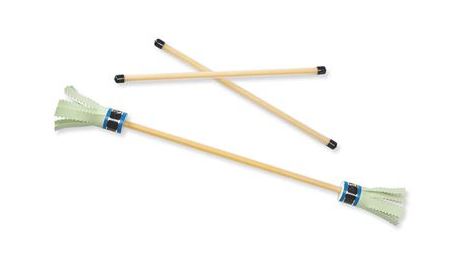 Disclosure: This is a sponsored post which USA Love List is proud to share with you because, sponsored or not, we only share stuff we love.