Whether you're striking out on your own, getting married, or just need to replace your mismatched plates, update your dishes by shopping for the best dinnerware sets made in the USA. Dishes made in America reduce the carbon footprint because they're not shipped from overseas.
American Made Dishes
I'm known in my home as the dish hoarder. My vacation souvenirs include porcelain teacups, a stoneware serving platter, a hand-blown glass pitcher, and an antique Christmas plate.
But what I'm most proud of is the collection of dishes from my home state. I own Fiesta dishes in eight colors and counting. My family amassed them after several pieces from my just-purchased dishes from Target cracked and broke from simple, everyday use.
We have owned our made in-Newell, West Virginia, dishware set for 10 years now, and we use them every single day. The family microwaves in them, stores food in the refrigerator on them, and wash them in the dishwasher. Even with all this use, not a single plate has shattered, nor a mug has broken.
And it's not just this brand. Over a dozen USA manufacturers produce some of the world's best dishes.
Why You Should Buy Dishware Sets Made in the USA
Many reasons exist for buying USA-made dishes. Most notable is the personal care put into every place setting. Individuals and companies who make dinnerware want to make you, their customer, happy, with the quality of products they produce. They know customer satisfaction is of utmost importance. That's why they don't cut corners in the process. They give painstaking attention to detail. They offer generous warranties or return policies. Maybe most importantly, they're available to talk to you about your purchase.
Another reason for buying USA made dinnerware is because they're beautiful. Choose from strong, rustic stoneware, colorful ceramics, or delicate but durable fine china. Discover everyday dishes or specialty settings. Select understated or bold. Go plain or go with patterns. Find exactly what you're looking for as you imagine gathering friends and family around the table or TV trays.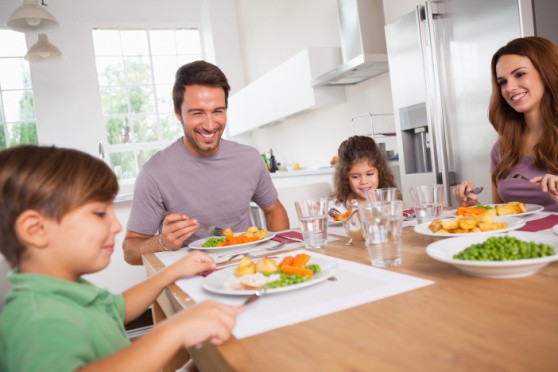 Types of USA Dishware Sets
You'll find dishes made in America in each of these categories. Use them every day.
Ceramic
Glass
Plastic
Pottery
Stoneware
Fine China
American Made Dinnerware is Safe
With American-made dinnerware, you don't have to worry about harmful amounts of lead, cadmium, BPA, phthalates, or other toxic chemicals leaching into your food.
You won't find melamine on our list, but you will find one brand of plastic dishes made in the USA. Even though the manufacturer says they're safe to use in the microwave in 20-second increments, we say skip the plastic in the microwave. Use a strong microwave-safe glass to heat food, then transfer it onto the plastic plates.
Most USA-Made Dishes Are Eco-Friendly
Eco-friendly items and materials help the earth. Most dinnerware manufacturers in the USA practice sustainability in a number of ways. They use recycled products and materials, including clay and water. They use the same materials in different ways to not be wasteful. Most, if not all, of the companies we list practice some form of sustainability.
Another important eco-friendly consideration is shipping. If dishes are shipped from America's west coast to the east coast, a shipping truck travels 2,800 miles at the most. Compare that distance to items shipped from China to America. These dishes travel 12,000 miles! That's 12,000 miles of fuel on jets and cargo ships with emissions poured into the air and oceans. Buying dishes close to home reduces those emissions.
Support USA Workers
When you buy American-made dishes, you're helping other Americans put food on their tables for their families. That plate you're serving your child's mac and cheese on helps another parent pay for a sick child's medication. That bowl you're serving your school-age kid's breakfast in helps a mom or dad buy school supplies for their kids. Whenever you buy USA-made, you're helping a neighbor, whether just down the road or miles down the highway, keep a job.
I am confident you'll find the ideal dinnerware set that's perfect for your table and loved ones!
Don't miss our other related made-in-the-USA articles related to your home and kitchen!
Have you visited our Made in USA Shopping District? It is the place to start your shopping when you want to find the best of American-made.

Pin this list to save it for later!