I was recently offered a chance to experience first-hand the luxurious sleepwear made by SNOA in San Francisco.  I've fallen in love. My day is made because I get to tell you what I love about it and share a generous gift card with one of our readers.
Made in California, SNOA Sleepwear
SNOA Sleepwear was conceived on a foggy, frigid, San Francisco night when SNOA's founder, Anh Oppenheimer, slipped into bed with the simple goal of looking sexy and feeling warm. Donning a skimpy, black negligee, oversized sweatshirt and chubby ski socks, she failed miserably.
Not wanting to repeat this frumpy fashion faux pas, Anh decided to create the very first luxury line of women's sleepwear devoted to looking sexy and feeling warm. That was in 2011.
Recognizing that women love to feel both comfortable and irresistible all year long, SNOA expanded its collection by creating sleepwear designed for all seasons so that women can look sexy and feel luxurious every night.
Here is what we love about this American made sleepwear brand:
Entire collection is manufactured in the USA
Made in San Francisco under good conditions and fair wages
Made with the most eco-friendly fabrics available
Made with layers of soft modal jersey trimmed with silk, satin or organic bamboo fleece
A portion of profits go to protect polar bear habitats
Tweet your thanks to this company for keeping their products made in the USA:
Review
I have been searching my whole life for a long-sleeved nightgown that doesn't make me look like a granny.  I thought that idea was an elusive unicorn until I met SNOA. They offered and I eagerly accepted a sample gown. I chose the exact one in the large photo above. No, that picture is not me, but yes, I do feel as sexy as that photo.
As you know, we only share American made stuff we love on this site. When I first saw SNOA, if I can be honest, I wasn't sure about a $125 nightgown. I'm so glad I got to experience this brand first hand. I'm not kidding when I say I may never be able to sleep in another fabric again. Within 30 minutes of receiving this gown, I was back on the SNOA website thinking about what I would order next.
Can't wait to place your order? Use promo code USALL101 for 20% off of any SNOA purchase. Expires 4/8/16. Shop now.
I'm so impressed by the total package SNOA offers.  I love that their line is made just miles from their offices in San Francisco by people working in good conditions with fair wages.  I love that it lets me be sexy and cozy at the same time with pretty details and designs for all seasons.  I love that they influence manufacturers toward eco-friendly organic choices by insisting on the best, most environmentally conscious fabrics.  I love that this company was founded by a mom and devotes a portion of profits to polar bears. I really don't think anything could make me feel better than slipping into SNOA, but all of these things give a girl like me sweet dreams.
I'm not kidding when I say I may never be able to sleep in another fabric again.
Our Picks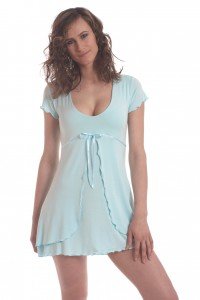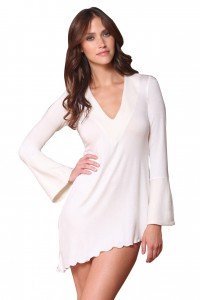 THE GIVEAWAY
Enter now to win a $125 eGiftCard from SNOA Sleepwear. Winner will be able to select anything they like from the SNOA collection.
There are a variety of ways to enter this giveaway including opportunities for multiple daily entries. Good luck!
Click the arrow buttons below for further instructions on each entry. This giveaway will close at midnight on March 31, 2016. The winner will be randomly selected, verified for correct entry participation, and notified by email.
If you've already entered one contest on USA Love List, entering another will be even easier. Visit our Giveaways Page to find out about other active offers to join.
Disclosure: This is a sponsored post which USA Love List is proud to share with you because, sponsored or not, we only share stuff we love.