I have found the best canvas handbags for work, for travel, for everyday use, and of course, for the beach. Canvas is a versatile, durable and easy to clean material, which make canvas handbags my go-to bags for summer adventures. Do you have a favorite American made handbag that I missed? Let me know in the comments below.
Best Canvas Handbags, All American Made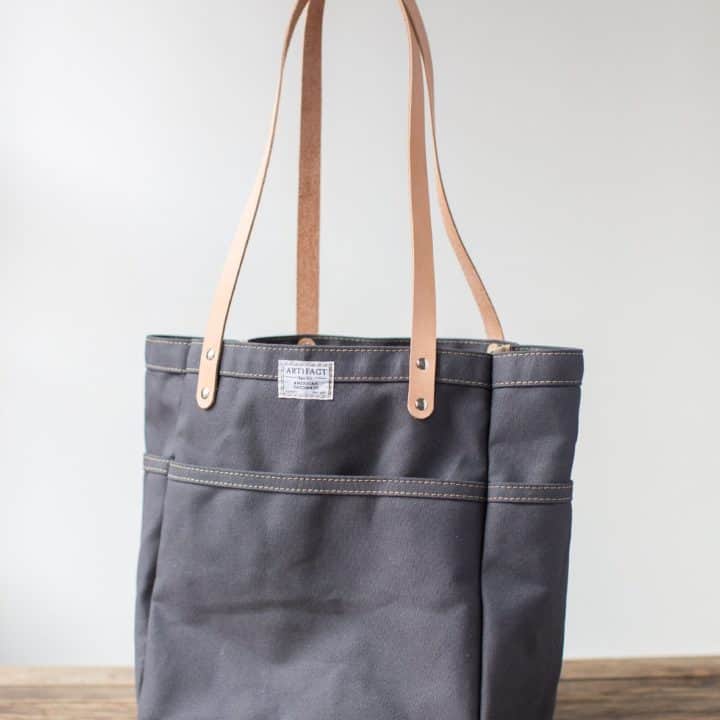 Photo Credit: artifactbags.com
The versatile Artifact Day Tote tote is hand made in their Omaha, Nebraska studio. It is Artifact's best selling carry-all bag.  This canvas bag has a wide base so it won't tip over. It is available in six colors and can even be monogramed.
Photo Credit: www.duluthpack.com
The Duluth Pack Shell Purse is made in the USA from durable 15 ounce canvas. It has an adjustable leather shoulder strap. This is a great purse for any occasion.
Photo Credit: www.frostriver.com
Photo Credit: graf-lantz.com
Graf Lanz Tote & Boat Bags (the Boat bag is pictured) are perfect summer bags. They are made in Los Angeles from Industrial weight cotton canvas. They are hand dyed and there are 7 colors to choose from.
Photo Credit: jennyndesign.com
The Jenny N Backpack Mini is handmade to order in Dallas, Texas. It has a water resistant canvas exterior and cow skin leather accents. All Jenny N bags are made to last and every bag can be customized.
 $15 off order of $150+ on Jenny N. bags with discount code USALOVE. No expiration date.
Photo Credit: joshuvela.com
The Joshu + Vela Carry Tote is made from durable 24oz cotton canvas. It has soft leather handles and a double canvas bottom. Made in San Francisco.
Photo Credit: www.llbean.com
LL Bean still manufactures their popular canvas Boat and Tote Bags in the USA. The LL Bean Katahdin Boat and Tote Bag is made out of the same heavy-duty 24 oz. cotton canvas as the original Boat and Tote bags. It has genuine leather handles that are crafted from the same premium leather as the LL Bean Boots.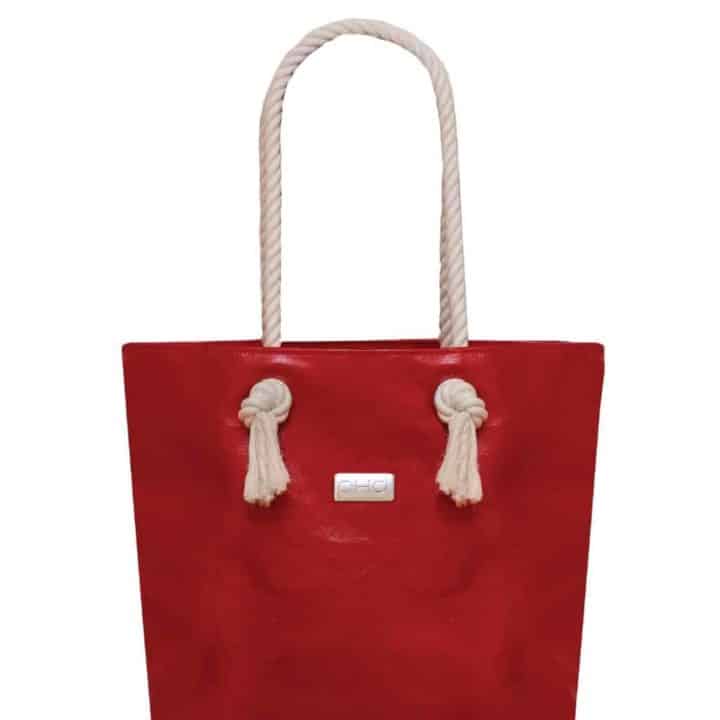 Photo Credit: www.paigehamiltondesign.com
The Paige Hamilton Design Alicia Tote is a lux Brushed Italian canvas tote. This tote is made of stain and water resistant premium Italian glossed canvas. It is large enough to hold a 15" laptop and daily essentials. This bag is functional as a travel bag, work bag, beach bag, and more. Made in California.
Photo Credit: www.rriveter.com
If you are on the hunt for a canvas handbag with patterns, check out the R.Riveter OTTO collection. This is the most popular R.Rivetar handbag and there are many prints and colors to choose from. All OTTO bags are made with 18oz cotton canvas with leather handles and accents.
R. Riveter handbag components are crafted by independent military spouses in their homes around the nation and shipped to R.Riveter's FabShop to be assembled into a one-of-a-kind product. When you purchase a R.Riveter handbag you are not only supporting American Made, but you are also supporting our military families.
Photo Credit: www.etsy.com
Waxed canvas handbags can easily be mistaken for worn leather bags. The Rough and Tumble Bags Sling Bag is made of waxed canvas and has leather straps and trim. There is an inside pocket that stores phones and other items for easy access. All bags are handmade in Maine.
Photo Credit: seabags.com
Are you searching for a canvas travel bag? The Sea Bags Chebeague Weekender fits most airline carry-on requirements and is designed for hand or shoulder carry. It is made from re-purposed sail cloth and waxed canvas. Sea Bags handbags are made in Portland, Maine.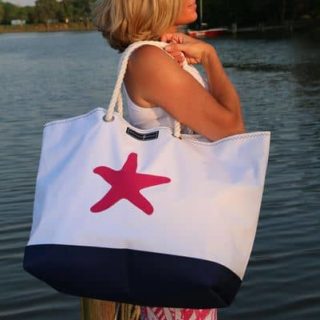 Photo Credit: skipperbags.com
Skipper Bags Island Hopper Tote bags make great beach bags and mom bags (you know, to carry around all the things your kids snacks and stuff). The Hopper Tote is constructed from waterproof, washable and fast drying marine canvas. The rope handles are large enough for hand or shoulder carry. Made in Maryland.
SUPPORT AMERICAN MADE. THESE POSTS HAVE TIPS THAT WILL HELP YOU DO JUST THAT.

What Does the Made in the USA Label Mean? Your Questions Answered.
Trying to Buy American? 3 Rules to Follow EVERY time you go Shopping
Ask your favorite stores to help you Buy American
Let's buy American made gifts. We've got all the good ideas.
How to Avoid Tariffs: Buy American! Start Here


Have you visited our Made in USA Shopping District? It is the place to start your shopping when you want to find the best of American-made.
Love this list? We know you will love these lists too!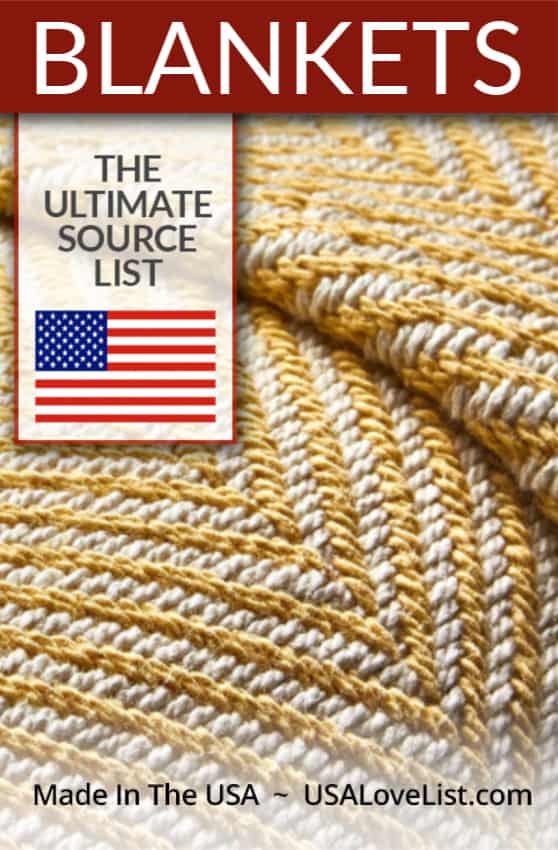 Pin this list to save it for later!