What could be cooler than slime to my soon to be 6 year old son? Well, GLOW IN THE DARK slime that contains all MADE IN THE USA ingredients of course! Making glow in the dark slime is a great project to do with a group of kids- especially as a Halloween party activity.
Halloween – Prime Time for Slime Time
To make glow in the dark Halloween slime you will need the following ingredients:
Borax
Borax is a naturally occurring mineral found in the Mojave Desert, California.  It is labeled as laundry booster, and can be found in the powdered laundry product section, or the stain remover section of the supermarket.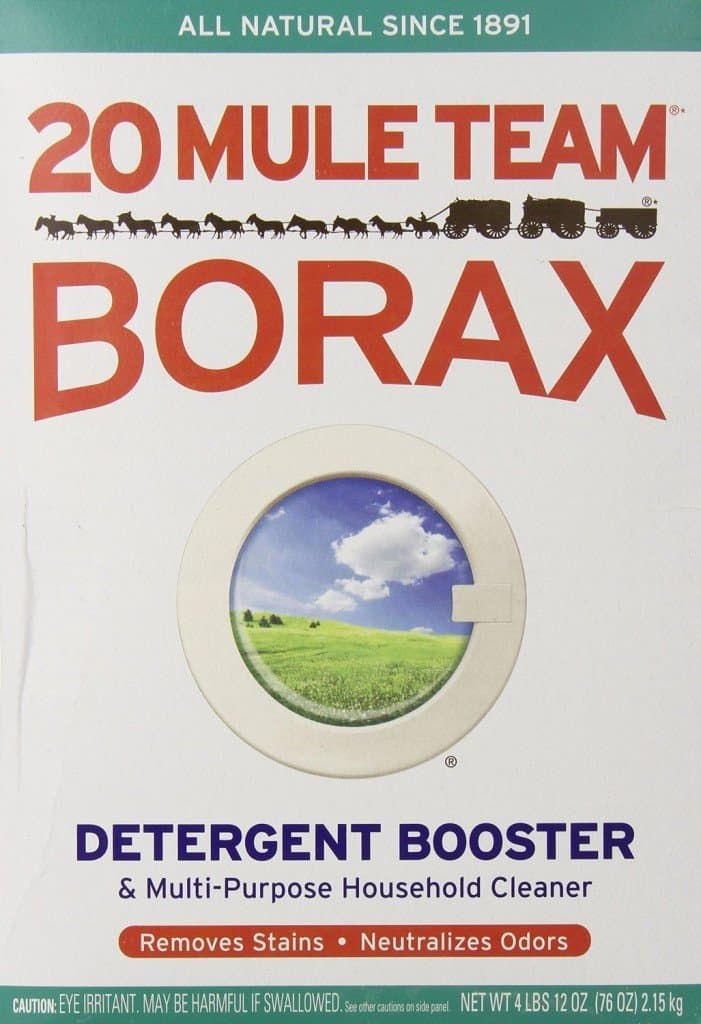 Elmer's School Glue
Founded in 1947, Elmer's is head quartered in Columbus, Ohio. Make sure you use their white School Glue, Elmer's clear and glitter glue is made in China. To save on waste, if making a large amount, purchase the largest container possible.
Plaid glow in the dark paint
FolkArt by Plaid acrylic paints are certified non-toxic and are made at Plaid's manufacturing facility located outside of Atlanta, Georgia.

Tap water
Storage bags/containers
When making slime as a Halloween party activity, our local store carries made in USA Target brand snack bags which are the perfect size for each kiddo to take some home. But online the same bags are listed as imported, so double check your labels there. We were very excited to discover that Target is also carrying this line of Made in USA Reusable Silicone Snack Bags.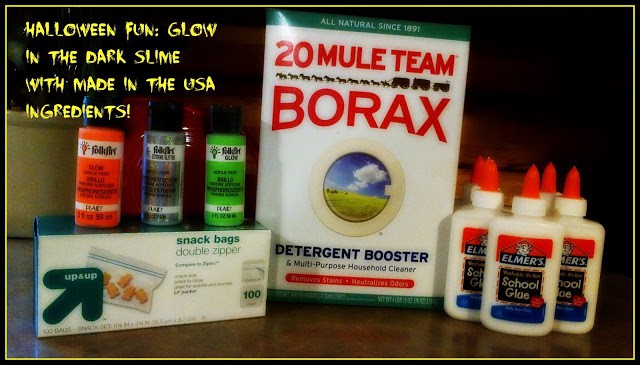 For more fun Halloween activities and projects, check out our Halloween Pinterest board:
---
More Made in USA Halloween Ideas
---