Have you been wondering how to install a penny floor? If you're looking to put money into a room you can literally do so by using pennies and epoxy. I'll tell and show you exactly how I did it, step by step.
I recently bought a home and I have been on a DIY kick. When I was out with my relator and found "the one", I looked at the kitchen and instantly decided a penny floor would light up the room. I'd seen a penny floor at the restaurant Lincoln in Washington, DC and other penny projects all over Pinterest, but didn't have any idea what I was getting myself into.
How to Install a Penny Floor
I decided to do my kitchen because the floor is only 38 square feet. Although it seemed like a small space and not too big of a project, by the time we started laying about $2.78 worth of pennies per square foot the space started to feel much bigger!!
I laid the pennies very close and tight together so it ended up being 278 pennies per square foot. Therefore, I needed 10,564 pennies and some change. I started by asking friends to use me as their Coinstar and raided my nephews' piggy banks, but ended up having to visit multiple banks. Banks would offer anywhere from about $10-$40 in pennies depending on what they had available. I decided to not clean the pennies because when you're working with over 10K, as my dad reminded me multiple times, "you'll drive yourself nuts." Plus it's very hard to get a penny super clean and shiny. I suggest that you pour all of your pennies into one container, especially if you get a lot of coin rolls from banks. The pennies in rolls can sometimes be all of the same color. This will make your floor coloring more diverse. A fun thing to do is leave 'Easter eggs' in your floor for guests to keep an eye out for. I have two (1) square foot areas that are all heads up, one1943 silver penny that is heads up, and one penny that is VERY yellow that I call my "Steelers" penny.
The floor I decided to refinish had brown linoleum and was very level, so I didn't have to do anything to my floor other than clean it. If your floor isn't level or you don't like the floor color (which will slightly show through the small gaps in the penny lineup) you'll want to change it. Since it was the kitchen, we moved the oven and refrigerator out of the room. We didn't put pennies under the oven space since copper conducts heat, but we wanted to make sure we got it right along the edge. We also temporarily removed the baseboard molding so once completed the edges would look perfect. I even had people ask me if we cut pennies because of how precise it looked once we put the molding back.
Expect the penny gluing to take multiple days! How many would depend on the size of your floor and the number of people doing the gluing. Gluing the pennies is VERY time consuming. You could invite friends over, pop open a bottle of wine, turn up some music and have a gluing party. I recommend using good old fashioned Elmer's Glue (Made in the USA) to glue the pennies. Use the Elmer's Glue and place each penny on the floor. The trick is not to use too much glue. Elmer's claims to dry clear, but it is a bit cloudy still once it dries. You can see EVERYTHING once the epoxy is laid, so don't use too much glue because you'll see the excess.
To seal the floor, you use clear epoxy. This step will make or break your project. I did A LOT of research as to which brand to use and I'm very happy I chose commercial-grade Ultra Clear Epoxy from Best Bar Top Epoxy which is Made in the USA. It is UV resistant so it is less likely to yellow over time. It is glossy and self-levels at 1/8″ which is twice as much as your standard epoxy. Go to their website for preparation information and the chart to figure out how much you'll need. I ordered 3 gallons for my 38 square foot floor. I also got the Epoxy Tool Kit which was very helpful. Step by Step instructions come with your order and it is very important to read them a few times over and follow them precisely- especially when it comes to mixing and air bubbles- mix slowly!
Epoxy is very sensitive to temperature. The room must be at 75 degrees or more. My dad is super clever, so we used a space heater and a sheet hung over the doorway to trap in the heat. Otherwise, we would have been sweating and running up the electric bill for 3+ days. We also placed the epoxy in the room with the heater overnight so it was warm when we were ready to start mixing it.
You have up to 20 minutes after you pour to apply heat to remove/pull up the air bubbles. Use a blow torch or very hot blow dryer to remove air bubbles. Keep your eye on the epoxy for the full 20 minutes because bubbles will keep appearing. Mark your space so you know what area to pour each gallon. I had 3 gallons to pour so we marked it in thirds. Use new buckets and stir sticks with each gallon you mix in order to keep the two parts as equal as possible.
Finally, all that is left is to wait for the epoxy to dry and cure. Be patient! This should take at least 72 hours. I decided to do this three days before New Years and I was hosting a NYE party so I only had about 60 hours of drying time before I moved the oven and refrigerator back into the kitchen and it was fine. It survived high heels and about 25 people, but it was a risky move. I'd suggest giving it the proper time to dry and cure.
This article was written by Alexis McDowell.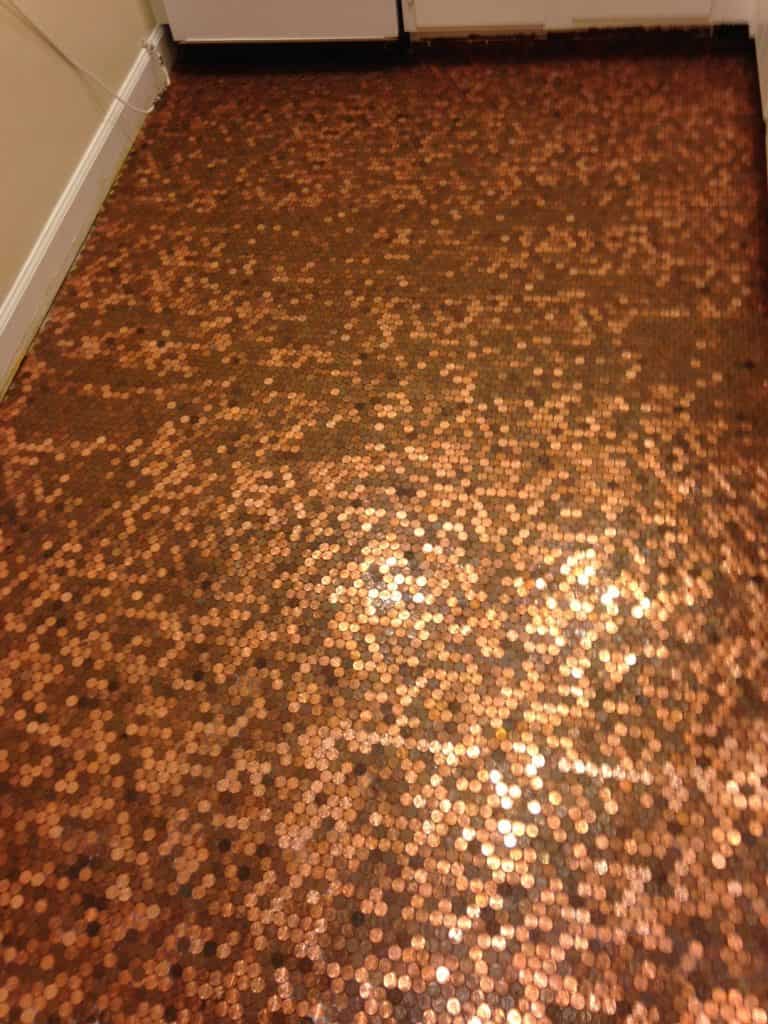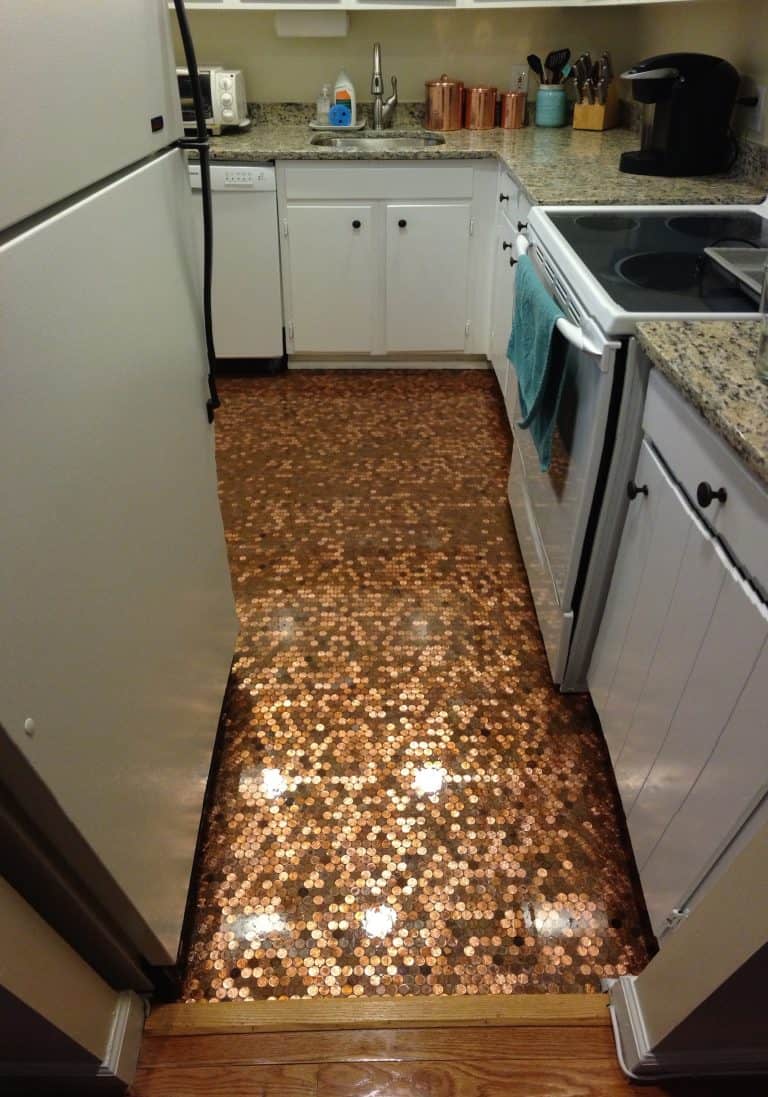 Disclosure: USA Love List received a discount on the epoxy used in this post. Our opinions are always our own, and we aim to write fair and balanced reviews to promote only the very best of American-made.

Pin this list to save it for later!
---
Love this list? We know you will love these lists too!