Believe it or not there are a variety of American made appliances that are sold at major retailers across the country. Whether you're looking for American made blenders, washer and dryer, dishwashers, or other appliances, check out this list to find one you need. Let us know if you don't find something, and we'd be happy to help too.
American Made Kitchen Appliances & Household Appliances
Small Kitchen & Household Appliances
Blendtec blenders are all engineered and assembled in the company's family owned and operated facility in Orem, Utah. They do all injection molding in their facility and make the circuit boards that go into each blender. They also use a USA company for the blender's American made motors.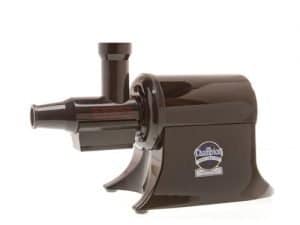 Champion Juicer, a made in USA juicer, Plastaket Manufacturing Inc, home of the Champion Juicer was founded in 1950 in Lodi, California is a family run company and employing 27 people. Read my review of the juicer here.
Excalibur Food Dehydrators have been made in California, with US made parts since 1973. They are more expensive and are ideal for someone who does a lot of dehydrating.
KitchenAid Stand Mixers are made in Ohio and available at most major department stores, and on Amazon.
Vitamix blending machines are manufactured in the USA.
Waring manufactures some of its products in the USA from foreign and domestic parts, like the Waring Pro Drink Mixer, the Juice Extractor, and the Food & Beverage Blender.
My hubby and I drink a lot of coffee. So much so, that we were going through coffee makers like crazy. That is until we discovered BUNN. The last BUNN coffee brewer we owned lasted 6 years until it died, and we just replaced it with an updated model. BUNN coffee brewers brew a hot 10 cup pot of coffee in less than 3 minutes. BUNN coffee brewers are assembled in the USA and can be found at Walmart.
Jiffy Steamers has been making garment steamers in Union City, Tennessee since 1940. See why I love the ESTEAM® Hand-Held Travel steamer.
The Intellipure Ultrafine 468 air purifier is built in New York and is a must have for anyone with allergies, and anyone who cares about interior air pollution. Learn more about why I love the Ultrafine 468 air purifier by reading my review here.
Large Kitchen & Household Appliances
GE Appliances provides thousands of jobs in the USA as many of its products are designed, engineered and manufactured in America like dishwashers, refrigerators, wall ovens, ranges, water heaters, and washers and dryers. You can also see the total percentage of each unit that is composed of US components. How's that for transparency? GE Appliances can be found at Lowe's, Sears, and Best Buy.
Maytag manufactures many appliances in the USA, such as select washers, dryers, dishwashers, ranges. The Lowe's website lists the American made ones as "designed, engineered and assembled in the USA". I bought this Maytag Bravos washing machine last December, and I absolutely LOVE it. I purposefully purchased a top loader because multiple people have told me that front loading washing can build up mildew around the rubber seal on the door. I also didn't want one because I'm the girl who forgets to throw stuff in the washer, and likes to open it up again to throw a few more things in after the washer begins. This washer is great – it's quiet, washes clothes well, and has a lot of settings based on how you like to wash your clothes. Maytag is part of the Whirlpool Corporation.
Whirlpool manufactures some products in the USA under the Whirlpool brand. Those products that are made in America are labeled in stores, like Home Depot, where I purchased the made in USA Whirlpool Front Control Dishwasher in Black, but products are not labeled online.
Viking manufactures a majority of its appliances like ranges, dishwashers, and more in Greenwood, Mississippi.
Dacor is an American manufacturer of high end kitchen appliances. Many of Dacor's ranges, range tops, and wall ovens are manufactured in California.
Don't miss our other American made source lists for items for your home!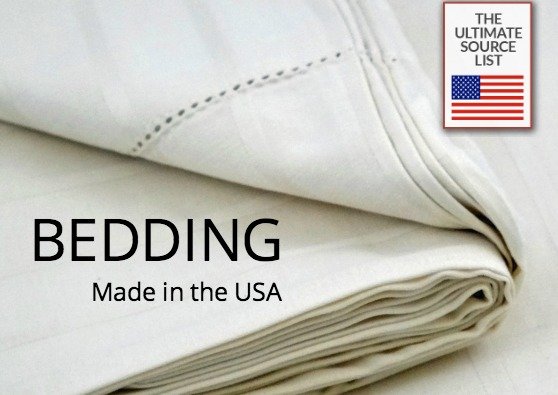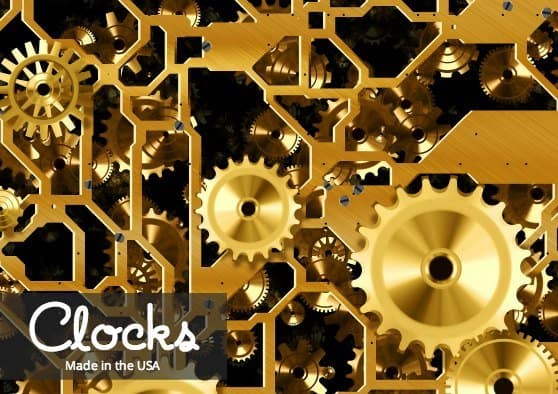 Have you found a Made in USA appliance we should know about? Add it in the comments and we'll include it next time we update this list.
Disclosure: This post is sponsored by Blendtec, which USA Love List is proud to share with you because, sponsored or not, we only share stuff we love.