During my time writing for USA Love List, I've found some amazing designers producing lovely pieces across the USA. I hear a lot of my friends saying it's hard to find well-fitting, quality made fashion, so I'm taking the changing style season as the perfect time to put together the best options for basic to fashion-forward styles. In this list of American made gifts for the fashionista, you'll see some new brands, along with must-have fashion from brands I've talked about before.
American Made Gifts for the Fashionista
If finding well-fitting and flattering clothing is difficult for you, you must check out Eva Varro's collection. Her styles and fabrics make this line a really unique one and one that we truly love. The weight and hand of the fabrics make it so that each garment drapes well in all the right places. All of the pieces I own fit and flatter, and I am someone who finds it quite hard to find clothing that fits well. I couldn't be happier to have found this collection.
Eva's line is sold all across the United States and has a celebrity following. The company has a huge manufacturing facility in Los Angeles, California that enables them to make every piece from design to cutting, sewing, and shipping, all in the same building. We couldn't be happier that her entire collection is made in the USA. 20% with code USALOVE at Eva Varro through January 31, 2021.
We love Zkano Socks for their stylish, fashion-forward patterns. These American made women's socks are made with organic cotton grown in the southern USA and manufactured from start to finish in Alabama. Zkano is a small, second-generation family business and has been making socks for over 25 years. 15% off Zkano American made socks with code USALOVE. No expiration date.
Veronica, the fashion designer behind Veronica M, wants her customers to feel confident while wearing her clothing, so each piece is designed with comfort and the flattering of the body in mind. The fabrics Veronica chooses for particular pieces stretch or flow in just the right places. Veronica M clothing is classic and timeless, yet has a modern bohemian twist. This is clothing that perfect for work, a walk on the beach, and a night out on the town.
Stylish patterns, perfectly fitting fabrics and quality craftsmanship make Veronica M a stand out brand for all things fashion-forward and sophisticated for every season. Find your favorites today and take 15% off your entire Veronica M order (masks not included) with code USALOVE through January 1, 2021. Code must be entered at checkout to redeem. One time use per customer.
Soft, stylish, and chic, we love Three Dots Kayley Off Shoulder Sweater to keep you stylish and comfortable during the winter months. American made sweaters are hard to find, and we couldn't be happier that the Three Dots collection offers fashion-forward sweaters. 95% of their collection is made in California.
Visonworks' central lab and distribution facility located in Schertz, Texas uses robotics & other state-of-the-art optical-processing equipment to fill the needs of their stores when the lens requirements or product exceed the capabilities of in-store lab processing. Providing store locations with superior lab support is a primary goal for their centralized lab. Visionworks has five central labs, including three in Texas (also distribution centers), two in New York and one in Pennsylvania. Visionworks employs a total of over 2,000 people who work in the five labs and two distribution centers and has hundreds of locations across the USA. Select from tons of stylish frames, perfect for your face.
It's easy to see why the LA Relaxed COAST Maxi Dress is one of the brand's most popular styles. Style, comfort, and fit are key when selecting your favorite everyday maxi. The modal and spandex fabric blend is flattering to curves. I love the softness and smooth silhouette the dress creates. This is the perfect dress for a polished look for any daytime activity.
I love Ecolustre for eco-friendly jewelry finds. One of my favorites is this Chevron cuff. Dress up any outfit and wear day to night. Your arm candy is sure to catch everyone's eye. Ecolustre jewelry is listed in our Eco-Friendly Jewelry: Made in USA Source Guide.
American Made Gifts for the Fashionista Deal: Code USALOVE saves you 10% off at EcoLustre.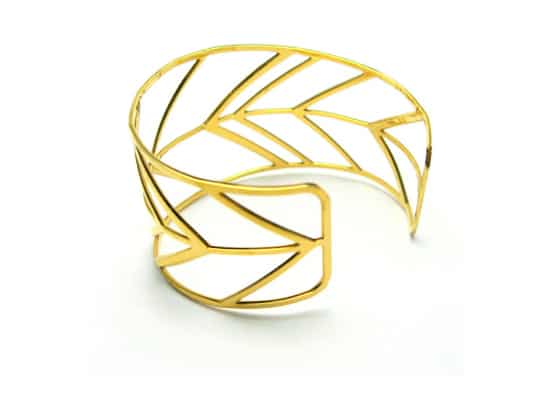 I love Oka b's Zeta flats. They come in a lot of colors, but I love the Fawn color, shown here. It's a great neutral color that pairs well with every outfit! Oka b is listed in our source list of made in USA shoes.

The Giving Keys jewelry is made from repurposed keys that are engraved with inspirational words such as BELIEVE, STRENGTH, HOPE, and PEACE. My favorite thing about the keys is that recipients of them are encouraged to pass along their key to someone who needs it. It's a unique concept and helps you to be present to those around you. The Giving Keys jewelry is made in Los Angeles, California. The Giving Keys jewelry is listed in our American made jewelry source guide.
Disclosure: This is a sponsored post which USA Love List is proud to share with you because sponsored or not, we only share stuff we love
LOVE THIS LIST?
Honestly, we know that you will love these lists too!
Affordable Luxury Gifts for Women, All Made in USA
Made in USA Women's Clothing Source List
30 Beauty Gifts Under $30, All Made in USA
13 American Made Gifts For Yoga Lovers
Affordable American Made Gifts for Tea Lovers
13 American Made Gifts for the Fashionista
American Made Designer Purses and Handbags: The Ultimate Source List