Oh, man! I've been doing a lot of research lately on safe, natural, American made non-toxic beauty products that don't have harmful ingredients in them. I know that sounds weird. How could these safe, natural, and non-toxic products have harmful ingredients? Well, there is so much green washing, it's difficult to know what is good and what isn't.
I've done multiple online searches trying to find brands that offer the safest alternatives for babies. Even the brands you think are safe, because you know them, you use them, or they appear to be green-friendly, surprisingly, many of them are not.
I started using an app called Think Dirty. You scan your bath and beauty products to see what ingredients are in them. If they are harmful, you can see what harm they cause.
Many baby products contain synthetic ingredients that are known carcinogens, and linked to cancer. I think that's pretty scary, so I wanted to provide brands and products that offer safe alternatives. Naturally, all of my picks are American Made too.
Seven Made in USA petroleum free baby products we love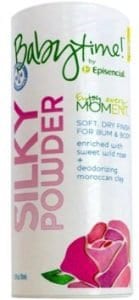 Babytime! Silky Powder is talc-free, non-irritating, absorbent powder for diaper area, under arms and chin. It's enriched with probiotics to support the skin's natural probiotic ecosystem. The baby powder you might be familiar with is made of talc and fragrance. Talc is a known carcinogen, and possibly linked to ovarian cancer. If it means I have to get in touch with my silky side, I'm all in.
Don't miss my list of Talc Free Powder: American Made Baby Powder, Body Powder, and Dry Shampoo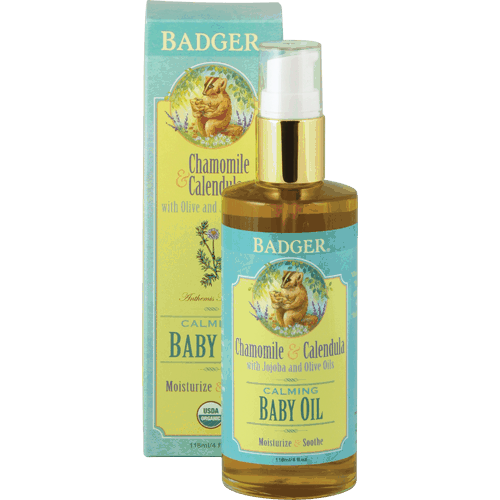 Badger Balm Calming Baby Oil, made from Extra Virgin Olive Oil, Jojoba Oil, CO2 Extract of Calendula, and Essential Oil of Roman Chamomile. Baby oil that reads, mineral oil and parfum, we don't want you.
California Baby Calendula Cream is excellent for use on general diaper area. Botanically based, the light and fluffy Calendula Cream contains the ingredient of Calendula, which has been used to soothe the skin for centuries. Petroleum and its byproducts, in fact, have not been used to soothe skin for centuries.
Don't Miss our list of 10 Best Baby Gifts: Made in the USA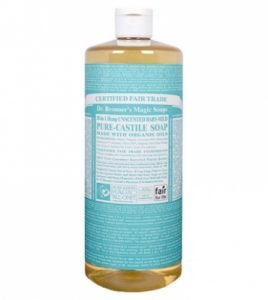 Dr. Bronner's Liquid Castile Soap, made of water, organic coconut oil, potassium hydroxide, organic palm kernel oil*, organic olive oil, organic hemp oil, organic jojoba oil, citric acid, tocopherol. Use this as shampoo, body wash, and bubble bath. Move aside Johnson & Johnson, there's no place for your baby shampoo.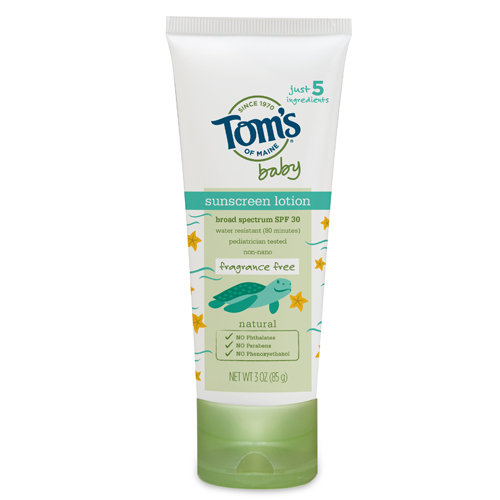 Tom's of Maine Baby Sunscreen hydrates and protects skin with its ingredients including zinc oxide, palm kernel oil, beeswax, sunflower seed oil, and castor oil. Tom's will keep your skin safe in the sun.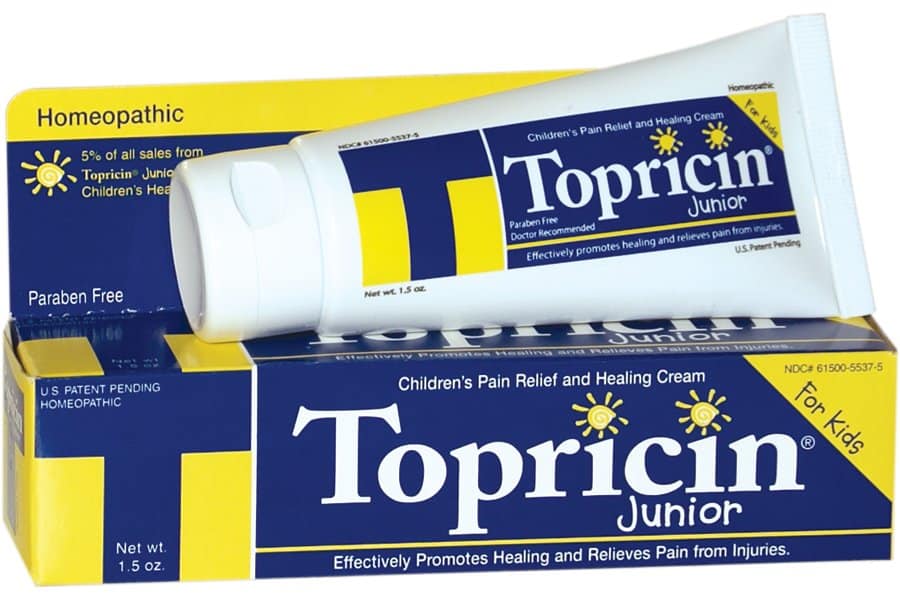 Topricin Junior Children's Pain Relief and Healing Cream is paraben- and petroleum-free and specially formulated for kids. It treats pain associated with a wide range of common children's injuries including, muscle sprains and strains, eczema, back, heel and knee pain, and overall growing pains. Be gone aches and pains; we'll cure you naturally.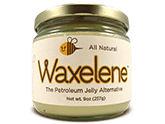 Waxelene, the petroleum jelly alternative made of four simple ingredients including, organic soy and rosemary oil, beeswax, and vitamin E oil. Petroleum jelly, you're not welcome here anymore.
Please consider sharing this post with anyone who's pregnant or has children. I encourage you to scan one beauty product you use daily with the Think Dirty app. See what ingredients are in it, and if they are harmful, find out what the side effects of that ingredient are.