We all know that finding children's clothes made in the USA can be a challenge. Finding SPECIFIC made in the USA children's clothing items is even MORE challenging. With the temperatures rising and vacation on the horizon, my kiddos are in drastic need of summer clothing, especially beach gear. And so began my quest for American made UV protective beach wear for both my kiddos, boys' summer clothes, and kids' sandals.  Here is what I found.
Made in USA Summer Clothing for Kids
American Adorn is an online retailer of designer kids' clothing ALL made in the USA. In fact, several of the brands you'll spot on this list are available at American Adorn! American Adorn sells comfortable and trendy clothing for boys and girls in sizes 0-6x. Organic styles and brands are available as well.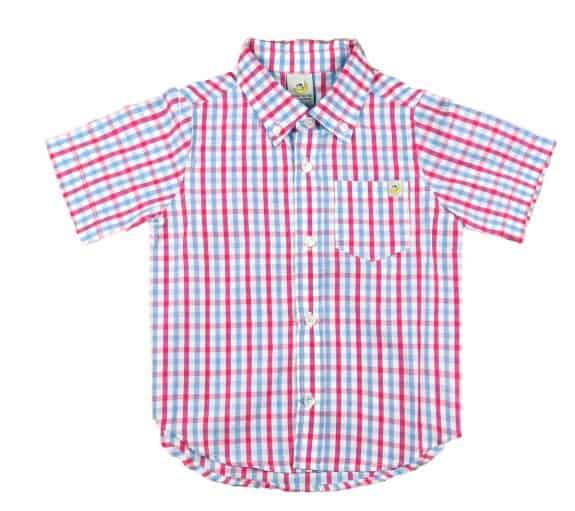 Chasing Fireflies is an online retailer of children's clothing. Bathing suits, shorts, T-shirts…Chasing Fireflies has a great selection of everything your child needs for their summer wardrobe. Enter 'Made in USA' in the search and then choose the size that you are in need of- from baby to size 16.
City Threads manufactures underwear, shorts, tops, swimwear, all made in the USA.  Sizes run baby and up.

 Kepner Scott Shoe Company has been making children's shoes (size infant to 2 1/2) in the USA since 1888. They carry many styles of leather sandals for little girls- lucky for me my daughter is still in preschool sizes.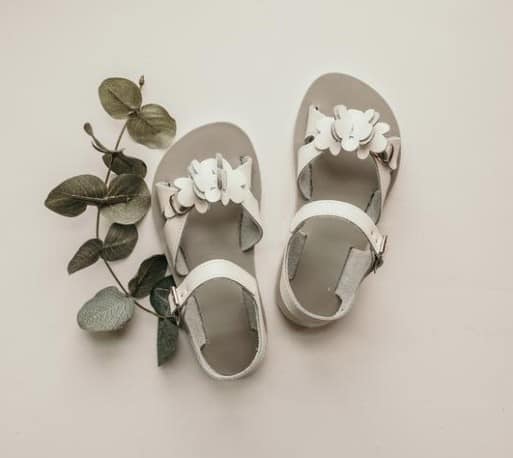 At Nordstrom, searching on 'Made in USA', then selecting 'Kids Apparel' or 'Juniors',  results in hundreds of items to choose from! When you search this way, you need to be certain to check the product details to confirm the country of origin, but we find Nordstrom to be among the very best for labeling.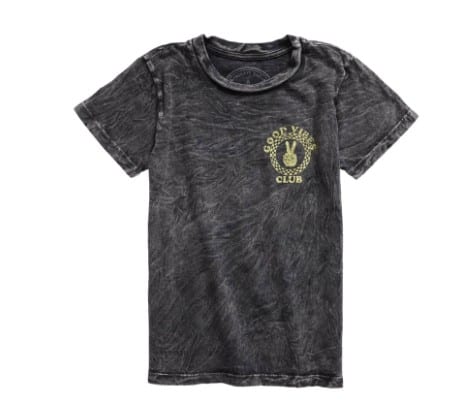 ShirtsThatGo high quality T-shirts are made and printed in the USA. The T-shirts themselves are available in  long or short sleeve and are made in the USA by American Apparel. The vivid, intensely detailed images are printed on each shirt using water based, Eco friendly inks. These fun T-shirts run small so order up a size for the perfect fit!


Two Crows for Joy is the website to visit if you are on the hunt for American made organic clothing for baby (0-24m), boys (2t-8), and girls (2t-8). Adooka Organics, Two Crows for Joy's own clothing line, is manufactured in a small factory in Philadelphia, PA.
Winter Water Factory , based out of Brooklyn, makes high quality certified organic clothing for boys and girls. The sizes run from baby to size 6T.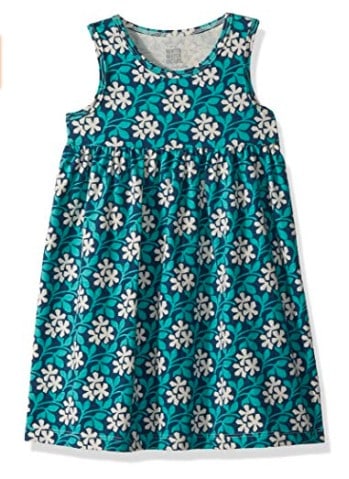 LOVE THIS LIST?
Honestly, you will love these lists too!
Made in USA Clothing for Kids: The Ultimate Source List
Made in USA Kids Shoes: The Ultimate Source List
Made in USA Baby Clothes and Toddler Clothing: The Ultimate Source List
Three Sources for Made in USA School Uniforms, Made in USA
Made in USA Kid's Pajamas: The Ultimate Source List
American Made Holiday Clothing for Kids
American Made Children's Swimwear
Made in USA Summer Clothing for Kids