We all know that finding children's clothes made in the USA can be a challenge. Finding SPECIFIC made in the USA children's clothing items is even MORE challenging. With the temperatures rising and vacation on the horizon, my kiddos are in drastic need of summer clothing, especially beach gear. And so began my quest for American made UV protective beach wear for both my kiddos, boys' summer clothes, and kids' sandals.  Here is what I found.
Don't miss our articles Kids' Clothing Made in the USA: The Ultimate Source List, and American Made Kids' Swimwear and Swim Accessories for Children of All Ages for more summer clothing inspiration.
Made in USA Summer clothing for kids
Receive 10% off any Eddy & Scout purchase with promo code USALOVE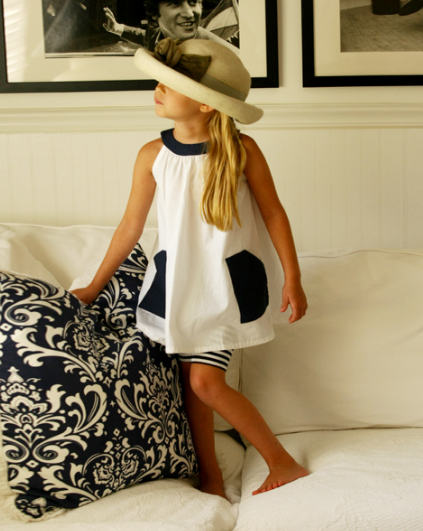 Max & Dora

 creates tops, bottoms, and dresses for girls sizes toddler to 12, all made in the USA. Since Max & Dora sells from manufacturer to consumer, prices are kept low and quality high. 
Save 10% off any Max & Dora purchase with promo code USALOVE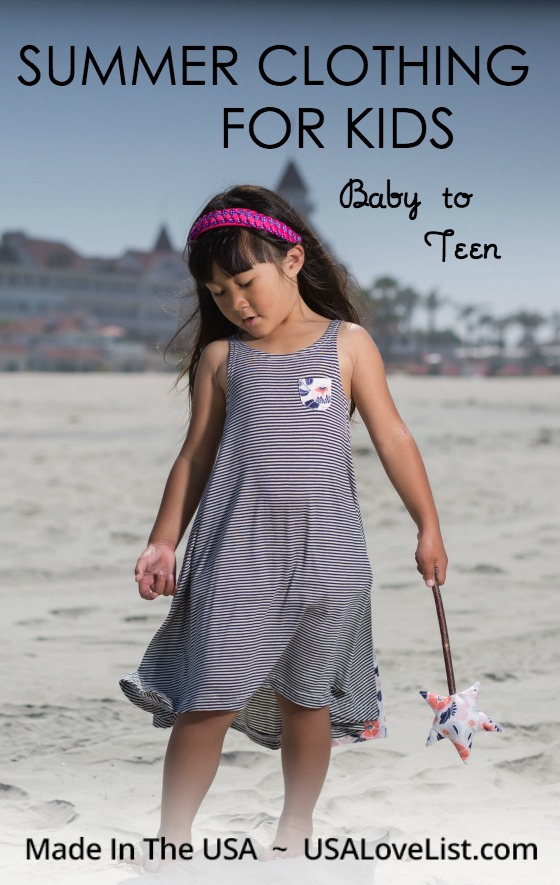 Have you found any children's sandals manufactured in the USA?  Do you have a particular children's item that you have been trying to find American made?
Cover photo courtesy of Eddie & Scout.
Follow USA Love List's board Clothing/Accessories for Kids: Made in USA on Pinterest.